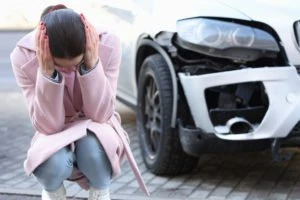 In Bradenton, Florida, delivery trucks are becoming more and more common in the modern day. This is due to a large number of online shopping websites that offer next-day and same-day delivery services. With all these delivery vans on the roads, The number of van accidents is increasing steadily. In 2019 alone, there were 4119 fatalities from the result of delivery van accidents, and this number is only going up in recent years.
The Law Place is experienced when it comes to van accidents in Bradenton, Florida. We have personal injury lawyers who have daily experience winning these cases. If you are a victim of a truck accident, we highly recommend you seek capable legal counsel as you might be entitled to compensation for your lost wages, medical bills, or damaged possessions.
So if you or a loved one have been involved with a truck accident that wasn't your fault, get in contact with The Law Place today and schedule a free consultation with a highly skilled personal injury lawyer today to evaluate your case. Our phone lines are open 24/7.
Contact us today at (941) 444-4444.
Typical Injuries From Delivery Truck Accidents
Delivery trucks are designed to take on a large amount of bulk cargo. On top of this, the trucks themselves weigh much more than a car. This means that due to the weight and size of these vehicles, a truck accident can be much more dangerous in comparison to a car accident. It's much more common for serious life-threatening injuries or even fatalities to occur in a truck accident than other vehicle accidents on the road.
There are many different types of injuries you can sustain from a truck accident, which differ in severity. Here are a few common injuries people get from truck accidents:
Head or brain injuries.
Neck, back, or spinal injury.
Soft tissue damage, bruising, or lacerations.
Damage to internal organs.
Broken bones or fracturing.
Burns on the skin.
If you or a loved one have suffered any of these injuries due to a truck accident that wasn't your fault, then you should seek legal counsel as you could be entitled to compensation. The Law Place offers a free consultation with highly-qualified personal injury lawyers who will help you by dealing with the specifics of your case while you focus on your recovery.
Our team of dedicated attorneys fight and win for Floridians.
What to Do if You Have a Car Accident With a Delivery Truck in Florida
If you have had a collision with a delivery truck, you're most likely going to feel shocked and slightly panicked at the scene of the accident. The most important thing is to try and stay calm, as your next actions can be vital when it comes to the safety of those involved. The steps to take after a truck accident are as follows:
Remain at the scene of the accident- So that you have accountability and can tell the emergency services what happened.
Find a safe space nearby to wait- To avoid further injuries you must find a safe place where you can sit and wait for the emergency services.
Call the emergency services- In line with Florida Statute 316.062, you have a legal obligation to call the police to the scene of the accident when an injury or crime is committed.
Swap information with the truck driver and any others involved – All parties of the accident will need to give names, contact details, insurance information, and vehicle details. This includes witnesses and the people involved in the truck accident
Collate evidence- Photos of the scene straight after it happened may help your Florida accident lawyer win your case as they can use the photos as evidence of what happened.
Taking the actions listed above will put you in a good position, helping you get the compensation you deserve. If you or a loved one feel as though you have been involved in a truck accident that wasn't your fault, don't hesitate to seek legal counsel, The Law Place have capable personal injury lawyers who can help you win your case, bringing you the maximum compensation you rightly deserve. Not only this, but we offer a free consultation for any caller who has a case they want help with. So what are you waiting for? Call The Law Place today.
What a Truck Accident Lawyer Could Help You Claim for Following a Truck Accident
Medical bills for the future-You have probably sustained some injuries. A personal injury lawyer will help you claim compensation for the medical bills that relate to your accident.
Lost wages-If you or a loved one has lost the ability to go to work or have not been able to go for a period, you can claim the lost wages. This also includes a calculation of future lost wages if you are unable to work for some time after the payout.
Pain and suffering-If you are experiencing physical or mental pain and are left unable to enjoy life as you once could, then a capable accident lawyer will be able to help claim for these mental damages, although these are harder to prove in court, which is why you should choose a capable law firm such as The Law Place.
Related expenses-There is also compensation for economic damages, so if in the accident you lost your personal belongings or your vehicle was badly damaged, you can claim these expenses back to get your life back on track.
We understand that being involved in an accident can be traumatic for anyone. Unfortunately, it can happen to anyone at any time. If you have been involved with a truck accident and feel like you have been affected by the reasons listed above, then please contact The Law Place to schedule a free consultation with a truck accident lawyer. We work on a no-win-no-fee basis and, as such, want to win your case as much as you do! So what're you waiting for? Get in touch today.
We're Florida's top litigation team with over 75 years of combined experience
Speak to One of Our Accident Lawyers Today
Seeking legal counsel following a truck accident is always going to be the best course of action, whether it's because you want compensation for the trauma and physical injuries you have sustained or because you don't want to deal with the stress of the Florida law system alone. The Law Place is here to help you in any way possible. We understand the stresses and trauma that you might be going through, and we offer a second to none client-attorney relationship.
So contact The Law Place today and make the first step to winning your case at (941) 444-4444. Phone lines are open 24/7.