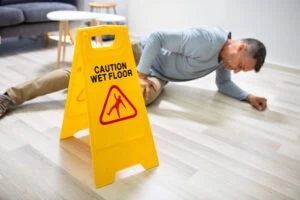 In the aftermath of an accident, victims often find themselves facing a cascade of challenges: physical pain, emotional distress, mounting medical bills, and the complex process of insurance claims. At this critical juncture, one figure can make a profound difference – a personal injury lawyer. A Lakeland personal injury lawyer specializes in civil law and offers legal services to those who claim to have been injured due to the negligence or wrongdoing of another individual, company, or entity.
Personal injury lawyers cover a wide spectrum of incidents, ranging from car accidents, workplace injuries, and medical malpractice to slip and fall cases. Their primary goal is to ensure that the victims of such incidents in Lakeland, Florida, are compensated adequately for their suffering and losses, including medical expenses, lost wages, and future medical bills. They are also tasked with safeguarding clients against the potential pitfalls and complexities of the insurance system.
Your choice of personal injury lawyer can significantly impact the outcome of your case. Therefore, it is crucial to seek an experienced personal injury attorney who can provide the right blend of knowledge, skills, and dedication required to navigate this legal terrain.
If you or a loved one has been injured due to someone else's negligence or recklessness, remember: You do not have to face this challenging time alone. A qualified personal injury lawyer in Lakeland will be ready to advocate for your rights, champion your claim, and help you seek the justice you deserve. In the forthcoming sections, we'll explore the role and importance of personal injury lawyers, particularly in Lakeland, FL, and how they can make a difference in the lives of accident victims.
The Law Place – Fierce Advocacy, When You Need It Most
When it comes to choosing a personal injury lawyer in Lakeland, FL, one name stands out for its steadfast commitment to justice, remarkable track record, and an unparalleled approach to legal service: The Law Place. Our team of seasoned, tenacious attorneys understands the emotional and physical toll an accident can take on victims and their families. Our mission is to shoulder the legal burden, so you can focus on healing and recovery.
The Law Place boasts a team of experienced attorneys well-versed in Florida's personal injury law. These Lakeland personal injury lawyers are dedicated to providing aggressive representation, diligently pursuing every avenue of compensation for their clients. We have a robust history of securing favorable settlements and verdicts for victims of personal injury, demonstrating their proficiency in our legal field.
The team at The Law Place isn't just about credentials and courtroom victories. We believe in treating each client as a valued individual, deserving of personal attention and compassionate legal representation. We are dedicated to keeping their clients informed and involved at every step of the way, providing assurance that your case is in capable hands.
We offer a free consultation, a crucial first step in understanding the specifics of your case and charting the course of action. This initial conversation with a Lakeland personal injury attorney allows you to ask questions, voice your concerns, and get a feel for the potential legal journey ahead.
If you're looking for an experienced personal injury attorney who combines legal excellence with genuine empathy, look no further than The Law Place. You deserve a team that will fight relentlessly for your rights, seek justice on your behalf, and help you regain control of your life. Reach out today for a free consultation and discover how The Law Place can assist you in your time of need.
Call us at (941) 444-4444.
Our team of dedicated attorneys fight and win for Floridians.
The Role of a Personal Injury Lawyer in Lakeland, FL
When you are grappling with the fallout of an accident, you may feel overwhelmed by medical bills, insurance paperwork, and unanswered questions about your rights. That's where we, your Lakeland personal injury attorneys, step in.
As your legal team, we serve as your advocate and guide through the often complex world of personal injury law. Our primary role is to ensure that you receive fair compensation for the injuries you sustained due to someone else's negligence. Compensation can cover various damages, including your medical expenses, lost wages, future medical bills, pain and suffering, and in some cases, punitive damages.
From the moment you choose us as your legal representation, we begin by thoroughly investigating the incident. This process includes gathering evidence, such as photographs, eyewitness accounts, police reports, and medical records. Our experienced attorneys then leverage this information to build a compelling case on your behalf.
Another crucial aspect of our role involves negotiating with insurance companies. Unfortunately, insurance companies often aim to minimize payouts. As experienced negotiators, we fight for a fair settlement that adequately reflects the damages you've incurred. If negotiations are unsuccessful, we are fully prepared to take your case to trial.
Additionally, we understand that every personal injury case in Lakeland, FL, has its unique nuances and complexities. Whether it's a car accident, a workplace injury, or a case of medical malpractice, our team has the expertise to navigate the legal landscape effectively.
In short, we are committed to standing by your side, offering you the legal advice and the compassionate representation you need during this challenging time. By choosing us as your Lakeland personal injury lawyers, you're choosing a team that puts your needs first and fights tenaciously for your rights. We encourage you to reach out to us for a free consultation and let us help you understand your rights and options.
Things to Do and Not Do Following an Accident in Lakeland
When you are involved in an accident in Lakeland, Florida, the actions you take immediately following the incident can greatly impact your ability to receive fair compensation. Here are some critical do's and don'ts to consider.
Do's
Seek Medical Attention: Always prioritize your health and seek immediate medical attention, even if you feel fine. Many injuries, especially those from car accidents, might not be immediately apparent due to the adrenaline rush.
Contact the Authorities: Depending on the type of accident, it might be appropriate to contact the local Lakeland police or other relevant authorities. They will create an official report, which can be crucial evidence for your claim.
Document Everything: If possible, document the accident scene. This could include taking photographs, noting down details of the incident, and gathering contact details of any witnesses.
Notify Your Insurance Company: Inform your insurance company about the accident as soon as possible. Remember to stick to the facts and avoid making speculations about fault or injuries.
Consult with a Personal Injury Lawyer: Seek legal advice from a Lakeland personal injury lawyer before making any statements or accepting any settlements from insurance companies.
Don'ts
Don't Admit Fault: It's crucial not to admit fault at the accident scene or during discussions with your insurance company. Admissions of guilt can significantly impact your ability to receive fair compensation.
Don't Ignore Medical Advice: Follow the medical advice and treatment plan provided by your healthcare provider. Skipping appointments or ignoring medical advice can be used against you to suggest your injuries aren't as serious as claimed.
Don't Provide a Recorded Statement to the Other Party's Insurance Company: They might use your words against you to minimize their liability. Always consult your attorney before making any statements.
Don't Settle Without Legal Counsel: Insurance companies may offer a quick settlement, often far less than what your claim is worth. Always consult with your attorney before accepting any offer.
Don't Neglect Your Mental Health: Accidents can lead to emotional and psychological distress. Seek professional help if you're feeling overwhelmed, anxious, or depressed.
While it's normal to feel disoriented and stressed following an accident, keeping these guidelines in mind can help protect your rights and increase your chances of obtaining fair compensation. Remember, a knowledgeable Lakeland personal injury lawyer is your best resource for navigating the complexities of personal injury claims.
Types of Personal Injury Cases
As personal injury lawyers, we deal with a wide range of cases. Our experience has equipped us to handle the complexities and nuances of various incidents effectively. Here's a brief overview of some of the common types of personal injury cases we encounter in Lakeland, FL.
Car Accidents: Car accidents are a common cause of personal injuries. They can result from various factors, including distracted driving, drunk driving, and speeding. As your legal team, we work diligently to investigate the accident, establish liability, and fight for the compensation you deserve.
Medical Malpractice: When a healthcare provider fails to provide the standard level of care, causing harm or injury, it falls under medical malpractice. These cases are often complex and require extensive medical knowledge. Our experienced attorneys can guide you through the process and help you seek justice.
Wrongful Death: Losing a loved one due to someone else's negligence is a painful experience. While no amount of compensation can replace your loss, a wrongful death claim can help alleviate financial burdens. We are here to offer compassionate legal representation and support during this difficult time.
Slip and Fall Cases: Property owners are legally required to maintain safe conditions. When they fail to do so, resulting in injuries, you may have a valid personal injury claim. Our team can help evaluate your case and determine the best course of action.
Workplace Accidents: If you've been injured on the job, you may be entitled to workers' compensation benefits. We can help ensure your rights are protected and assist in pursuing your claim.
Remember, every case is unique, and the key to achieving a favorable outcome is personalized, strategic legal representation. We are ready to help you understand the specific dynamics of your case and fight for your rights. If you're facing any of these circumstances, don't hesitate to contact us at (941) 444-4444 for a free consultation. Together, we can chart the path towards justice.
We're Florida's top litigation team with over 75 years of combined experience
Understanding Insurance Companies and Compensation
One of the most daunting aspects of suffering a personal injury is dealing with insurance companies. Often, insurance companies, driven by their profit-making goals, tend to minimize the payouts to victims. As your legal team, we are dedicated to helping you understand how insurance companies operate and to fight for fair compensation.
Dealing with Insurance Companies
Insurance companies employ a team of professionals, including adjusters and lawyers, whose primary job is to assess and minimize claims. An adjuster's evaluation of your claim may not consider the long-term impacts of your injuries and, thus, may not offer you a fair settlement.
When you hire us as your Lakeland personal injury lawyer, we take on the responsibility of communicating with the insurance company on your behalf. Our legal team is experienced in dealing with insurance adjusters, and we know how to negotiate effectively to seek the compensation you deserve. Our goal is to protect your rights and interests, preventing insurance companies from taking advantage of your situation.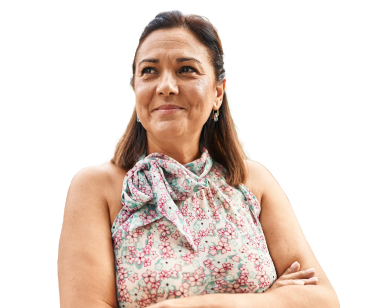 From the initial call to updates on your case status, we are here to get you answers.
Understanding Insurance Coverage
Florida is a no-fault state, meaning your auto insurance policy will cover you and your passengers, irrespective of who caused the accident. However, understanding insurance coverage and its implications on your personal injury case is crucial. Here are some key types of coverage:
Personal Injury Protection (PIP) Insurance: Florida law requires every motorist to carry PIP insurance. This covers medical expenses and lost wages up to the policy limits, regardless of fault. However, PIP coverage has its limitations. For instance, it only covers 80% of your medical expenses and 60% of your lost wages. In case of severe injuries, the expenses can far exceed these limits, making it essential to explore additional avenues of compensation.
Uninsured/Underinsured Motorist Coverage: If the person at fault does not carry enough insurance or lacks insurance altogether, your uninsured/underinsured motorist coverage can step in. This type of coverage is optional but can be extremely beneficial if you find yourself in an accident with an uninsured or underinsured driver.
Collision and Comprehensive Coverage: Collision coverage pays for the repair or replacement of your car after an accident, irrespective of who was at fault. Comprehensive coverage, on the other hand, covers damage to your car caused by incidents other than a collision, such as theft or natural disasters.
Following an accident, you might be grappling with mounting medical bills, lost wages, and emotional distress. As your Lakeland personal injury lawyers, we are committed to helping you understand the full scope of compensation that you might be entitled to.
Compensation in Personal Injury Cases
Personal injury compensation, also known as damages, is intended to restore the victim to the position they were in before the accident occurred. Here are some of the common types of damages that you could be entitled to:
Medical Expenses: These include all the costs associated with medical care resulting from your injuries. It covers emergency room visits, hospital stays, surgeries, physical therapy, medications, assistive devices, and future medical needs. We work diligently to ensure that the full extent of your medical expenses, both present and future, is taken into account.
Lost Wages: If your injuries prevent you from working, either temporarily or permanently, you can claim compensation for your lost wages. This includes income you've already lost and future earnings that you're unable to make because of your injuries.
Pain and Suffering: These damages compensate for the physical pain and emotional distress you've endured as a result of your injuries. Calculating pain and suffering can be subjective and requires an experienced attorney who can effectively demonstrate the extent of your suffering.
Punitive Damages: In cases where the defendant's conduct was exceptionally reckless or malicious, punitive damages may be awarded. Unlike other damages, these are intended to punish the defendant and deter similar behavior in the future.
Loss of Consortium: If your injuries are so severe that they negatively impact your relationship with your spouse or your ability to provide care and support to your children, you may be able to seek damages for loss of consortium.
Steps to Take Following a Personal Injury Accident
Experiencing a personal injury accident is a daunting event. The moments following the accident can be chaotic and stressful, but they are crucial for your health, wellbeing, and potential personal injury case. It's essential to understand what steps to take to ensure your rights and interests are protected.
Seek Immediate Medical Attention
The first and foremost step is to seek immediate medical attention, even if you think you haven't been severely hurt. The adrenaline rush that occurs during an accident can mask pain and injuries. Besides, some injuries, particularly those relating to the head, neck, and internal organs, may not manifest symptoms immediately.
Seeking prompt medical attention serves two purposes. Firstly, it ensures that you receive necessary care and treatment for your injuries. Secondly, it establishes a medical record that documents your injuries and their link to the accident, which can be vital evidence in your personal injury claim.
Report the Accident
It's important to report the accident to the relevant authorities. For instance, if it's a car accident, report it to the police; if it's a slip and fall accident at a store or business, report it to the manager or owner. Ensure you get a copy of the official report as it can serve as crucial evidence when filing your personal injury claim.
Gather Evidence
If possible, collect as much evidence from the accident scene as you can. This may include photographs or videos of the accident scene, your injuries, and any property damage. Also, take note of any potential witnesses and get their contact information. This evidence could help prove what happened and who was at fault.
Avoid Discussing the Accident
Be cautious about what you say following the accident. It's natural to want to discuss what happened, but anything you say can be used against you later. Avoid admitting fault or discussing the accident with anyone other than your attorney, especially insurance adjusters.
Notify Your Insurance Company
You should notify your insurance company about the accident as soon as possible. Be sure to provide only the facts of the accident and avoid admitting fault or making speculations about what happened.
Keep Track of Your Expenses and Losses
Keep a detailed record of all the expenses and losses you've incurred as a result of the accident. This includes medical bills, property repair receipts, and documentation of lost wages.
Consult a Lakeland Personal Injury Lawyer
Finally, consult with a Lakeland personal injury lawyer. Personal injury law can be complex, and the process of filing a claim and negotiating a settlement can be arduous. An experienced personal injury attorney can guide you through this process, protect your rights, and advocate for your interests to help ensure you receive the compensation you deserve.
The aftermath of a personal injury accident can be overwhelming. However, taking these steps can significantly improve your chances of successfully navigating your personal injury claim.
FAQ Section
What is a personal injury claim, and when should I file one?
A personal injury claim is a legal action you take to seek compensation for damages caused by an accident or incident where someone else was at fault. This could be a car accident, a slip and fall incident, or medical malpractice, among others. You should file a claim as soon as possible after the accident. The sooner you initiate the process, the easier it will be to gather evidence and build a robust case.
How long do I have to file a personal injury claim in Florida?
In Florida, the statute of limitations for personal injury claims is typically four years from the date of the accident. However, there are exceptions depending on the specifics of the case, such as medical malpractice or wrongful death cases. It's advisable to consult a Lakeland personal injury lawyer promptly to understand the timeline for your specific case.
How is the amount of compensation determined in a personal injury case?
The amount of compensation in a personal injury case is determined by various factors, including the severity of your injuries, the extent of your medical expenses, loss of earnings, potential future medical needs, and the impact of the injury on your life. Non-economic damages like pain and suffering are also considered. Each case is unique, and an experienced personal injury attorney can help estimate a fair compensation value.
Can I still receive compensation if I was partially at fault for the accident?
Yes, under Florida's comparative negligence law, you can still recover compensation even if you were partially at fault. The compensation will be reduced by your percentage of fault. For example, if you were 30% at fault and the total damages were $100,000, you could potentially receive $70,000.
How does a Lakeland personal injury lawyer help in dealing with insurance companies?
A Lakeland personal injury lawyer can handle all communications and negotiations with the insurance companies, ensuring that your rights are protected. They can counter lowball settlement offers and argue for a fair settlement based on the full extent of your damages. Their expertise can be particularly helpful in cases where insurance companies are reluctant to pay out.
What types of accidents or incidents are covered under personal injury law?
Personal injury law covers a wide range of accidents and incidents where a person is harmed due to someone else's negligence. This includes car accidents, motorcycle accidents, truck accidents, slip and fall accidents, dog bites, medical malpractice, defective products, workplace accidents, boating accidents, and more. If you've been hurt in any such incident, it's advisable to consult with a personal injury lawyer.
What should I do if the insurance company offers me a settlement quickly?
If an insurance company offers you a settlement soon after the accident, be cautious. Quick settlement offers are often lower than what you may be entitled to. Before accepting any settlement, consult with a personal injury attorney who can evaluate the offer and advise you on whether it covers all your expenses and future needs related to the accident.
How can I prove my pain and suffering in a personal injury case?
Pain and suffering can be proved through medical records, psychological evaluations, and personal testimony about your physical pain, emotional distress, and the impact on your quality of life. In some cases, expert testimony may be used. A personal injury lawyer can guide you on the best ways to document and present this evidence.
What expenses can be compensated in a personal injury claim?
In a personal injury claim, you can seek compensation for medical expenses, lost wages, loss of earning capacity, pain and suffering, and property damage. In cases of severe negligence, punitive damages may also be awarded. Compensation can also cover future expenses related to the injury, such as ongoing medical treatment or therapy.
How does a contingency fee basis work when hiring a personal injury attorney?
A contingency fee basis means you don't pay attorney fees unless you win your case. If your case is successful, the attorney's fees are a percentage of the settlement or award you receive. This arrangement allows you to obtain legal representation even if you can't afford to pay upfront fees, and it aligns your attorney's interests with your own, as they're incentivized to maximize your compensation.
Contact The Law Place Today!
Navigating the aftermath of a personal injury accident in Lakeland can be a daunting experience. However, understanding your rights and the steps you should take can help ensure you are adequately protected and compensated for your injuries and damages.
Remember, you don't have to face this challenging situation alone. An experienced Lakeland personal injury lawyer can guide you through every stage of the process, from investigating your accident, dealing with insurance companies, gathering evidence, to fighting for your rights in court if necessary. With a competent legal team by your side, you can focus on what matters most – your recovery and well-being.
At The Law Place, we understand the hardship that comes with personal injury accidents. That's why we dedicate ourselves to provide compassionate legal representation for each of our clients. Our aim is to make the legal process as smooth as possible for you, and most importantly, to ensure you get the compensation you deserve.
Don't let the negligence of others dictate your future. If you or a loved one has been involved in a personal injury accident, call us at (941) 444-4444 for a free consultation. Let us help you reclaim your life and get back on track.