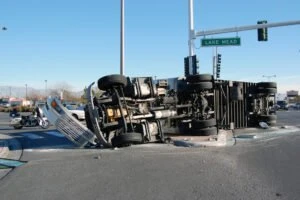 Accidents involving large commercial trucks can be devastating, often leading to severe injuries and significant damage. The aftermath is usually a complex and stressful period as victims grapple with medical treatment, insurance claims, and often, an unsettling dread about the future. If you've been involved in a truck accident in Florida, particularly with a Team DGD truck, you might find yourself in this challenging situation.
Navigating the legal terrain following a truck accident can be confusing, and doing it alone can compound the hardship. This is where The Law Place steps in. With a robust track record of assisting truck accident victims across Florida, our law firm is equipped to help you regain control of your life.
At The Law Place, our dedicated attorneys understand the intricacies of truck accident claims. Having guided numerous clients through the aftermath of truck accidents, we are well-versed in dealing with trucking companies, insurance firms, and the detailed legal processes. Our team is particularly familiar with cases involving Team DGD trucks, lending us the insight required to help victims navigate their claim effectively.
The impacts of a truck accident can be widespread and profound – from medical expenses to lost wages, and from physical suffering to emotional distress. A comprehensive legal strategy is necessary to ensure you receive the compensation you deserve.
Give us a call at any time, day or night. We're here to listen, provide initial guidance, and explore how we can support you on this journey. Let us stand by your side, offering the legal support you need during this difficult time.
Arrange a free consultation with an experienced Florida truck accident attorney today at (941) 444-4444.
Understanding Truck Accidents
Truck accidents, involving large commercial vehicles like those operated by Team DGD, are categorically different from other motor vehicle accidents. Their sheer size and weight, often 20-30 times that of passenger vehicles, make them capable of causing far more destructive and deadly accidents.
In a collision, the physics are starkly unbalanced, typically leading to catastrophic damage and severe injuries for occupants of the smaller vehicle. The aftermath of such accidents often includes life-altering consequences for victims, such as long-term or permanent disability, immense medical costs, loss of income, and psychological trauma.
Team DGD, as a major player in the trucking industry, operates a large fleet across Florida. Accidents involving their trucks can introduce specific complications due to their operational procedures, maintenance protocols, and insurance policies. Navigating these nuances requires a thorough understanding of the industry and its associated legalities.
Common causes of truck accidents can vary widely, from driver fatigue, intoxication, and distraction, to mechanical failures, inadequate training, and poor cargo loading. Understanding the cause is a critical part of establishing liability and claiming compensation.
It's important to remember that the impacts of truck accidents extend beyond physical injuries. Victims may face significant emotional distress, damage to their personal life, and financial instability due to medical bills and loss of earnings. These ramifications underline the importance of seeking fair compensation to support your recovery and rebuild your life after a truck accident.
Our team of dedicated attorneys fight and win for Floridians.
Common Causes of Truck Accidents
Truck accidents can stem from a variety of causes, often involving a complex mix of factors. Understanding these causes can be crucial in determining liability and pursuing a successful truck accident claim. Two broad categories of causes include issues with truck drivers and mechanical or operational problems.
Issues with Truck Drivers
The behavior and state of the truck driver can significantly influence the likelihood of a truck accident. Here are a few key factors:
Driver Fatigue – Truck drivers often face long, grueling hours on the road, which can lead to exhaustion and fatigue. Despite regulations restricting the number of hours a driver can operate without rest, these rules are sometimes ignored, leading to tired drivers and increased risk of accidents.
Distracted Driving – Distractions can come in many forms, including cell phone use, eating, or simply zoning out during long drives. Distracted driving can result in slower reaction times and missed opportunities to avoid accidents.
Inadequate Training – Driving a commercial truck requires unique skills and knowledge. When trucking companies skimp on driver training, they put everyone on the road at risk.
Impaired Driving – Use of alcohol or drugs impairs a driver's ability to operate their vehicle safely. Despite strict regulations against such practices in the trucking industry, cases of impaired driving still occur and contribute to accidents.
Speeding and Reckless Driving – Under pressure to meet delivery deadlines, some truck drivers may exceed speed limits or engage in reckless driving behavior, putting other road users at risk.
Mechanical and Operational Problems
Issues with the truck itself or the operations of the trucking company also contribute to a significant number of accidents:
Mechanical Failures – Trucks require regular maintenance to stay safe on the road. Neglected upkeep can lead to critical system failures, such as brake failures or tire blowouts, which can cause devastating accidents.
Poor Loading Practices – Trucks must be loaded carefully to ensure balanced weight distribution. Improper loading can lead to unbalanced trucks, making them difficult to control and prone to rollovers.
Faulty Equipment – Sometimes, a truck may be equipped with faulty parts from the manufacturer, which can cause or contribute to an accident.
Common Truck Accident Injuries
A truck accident often leads to more severe injuries than a typical car accident due to the immense size and weight of trucks. When a large commercial truck like a Team DGD truck collides with a smaller passenger vehicle, the results can be devastating.
Here are some of the most common injuries suffered by truck accident victims:
Traumatic Brain Injuries (TBIs)
TBIs are a frequent result of truck accidents, especially when the impact is severe. These injuries can range from mild concussions to more severe conditions such as brain damage. The consequences of TBIs can be long-term and life-altering, including cognitive impairment, memory loss, and changes in personality.
Spinal Cord Injuries
The force exerted in a truck collision can cause injuries to the spinal cord. Depending on the location and severity of the injury, victims may experience partial or complete paralysis, requiring lifelong care and assistance.
Broken Bones
The powerful impact of a truck accident can easily lead to broken or fractured bones. These injuries can occur anywhere in the body, including arms, legs, ribs, and even the skull.
Internal Injuries
Truck accidents can cause internal injuries, such as damage to organs, internal bleeding, or punctured lungs. These types of injuries require immediate medical attention and can have severe complications if not treated promptly.
Lacerations and Burns
Accidents involving trucks can lead to severe lacerations and burns, particularly if the truck was carrying hazardous materials. These injuries can cause significant pain, permanent scarring, and may require multiple surgeries to treat.
Psychological Trauma
While physical injuries are usually the focus of medical treatment after a truck accident, it's important to remember the psychological impact too. Survivors often suffer from post-traumatic stress disorder (PTSD), anxiety, and depression, which can be just as debilitating as physical injuries.
We're Florida's top litigation team with over 75 years of combined experience
Florida Truck Accident Claim Process
After a truck accident, especially one involving a large commercial vehicle from a company like Team DGD, you may be feeling overwhelmed. However, it's important to know that help is available, and you have the right to seek compensation for your losses. The process of making a truck accident claim can be complex, but with the right legal representation, you can navigate these challenges.
A truck accident case involves not only understanding Florida law, but also investigating the accident, identifying liable parties, assessing damages, negotiating with insurance companies, and possibly litigating in court. It's a process that requires the support of a law firm with experience handling Florida truck accidents.
Investigation and Identifying Liable Parties
The first step in any truck accident case is a thorough investigation. This process will involve reviewing police reports, gathering evidence from the accident scene, interviewing witnesses, and possibly consulting with accident reconstruction experts. The aim is to understand exactly what happened, why it happened, and who was at fault.
In many truck accident cases, multiple parties could be at fault. These may include the truck driver, the trucking company, the truck's manufacturer, or the cargo loader. For instance, if the truck driver was driving recklessly, they could be held liable. If the trucking company, such as Team DGD, failed to maintain their trucks properly, they could also be at fault. Identifying all liable parties is crucial to ensure maximum compensation.
Assessing Damages
In a truck accident, you can suffer a wide range of damages, from physical injuries and emotional distress to financial losses. A comprehensive assessment of these damages is crucial to determine the full extent of your claim. Damages could include:
Medical Expenses –  This includes both current and future costs related to the injury, from hospitalization and surgeries to rehabilitation and ongoing care.
Lost Income – If the injury affects your ability to work, either temporarily or permanently, you can claim for lost wages and reduced earning capacity.
Pain and Suffering – Florida law recognizes that accident victims may endure significant physical pain and emotional suffering, for which they should be compensated.
Property Damage – If your vehicle or other personal property was damaged in the accident, you can claim for repair or replacement costs.
Negotiating with Insurance Companies
One of the challenging aspects of a truck accident case is dealing with insurance companies. They often employ tactics to minimize payouts or deny claims. A Florida truck accident attorney can protect your interests during these negotiations, ensuring that you are treated fairly and receive the compensation you deserve.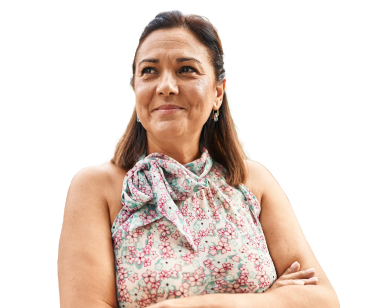 From the initial call to updates on your case status, we are here to get you answers.
How The Florida Truck Accident Lawyers at The Law Place Can Help
After a truck accident, you may feel overwhelmed and unsure of what steps to take next. That's where The Law Place comes in. Our team of dedicated and skilled Florida truck accident attorneys is ready to provide the assistance you need during this challenging time. Here's how The Law Place can help:
In-Depth Case Evaluation
At The Law Place, we start with a free in-depth case evaluation. This allows us to understand the unique circumstances of your truck accident, identify all the potentially liable parties, and devise a comprehensive strategy to pursue the compensation you deserve.
Gathering Evidence
Building a strong truck accident claim requires solid evidence. Our team is experienced in gathering and analyzing all relevant information, from the police report to medical records, witness statements, and, if necessary, data from the truck's black box or GPS.
Negotiating with Insurance Companies
Insurance companies often aim to minimize their payout in truck accident claims. With The Law Place on your side, you won't have to face them alone. We are adept at negotiating with insurance companies, striving to ensure that you receive a fair settlement that fully covers your damages.
Representing You in Court
If a fair settlement cannot be reached through negotiation, our team is prepared to represent you in court. We have extensive experience in handling Florida truck accident cases and presenting strong arguments before the judge and jury.
What Makes The Law Place Stand Out From Other Law Firms?
When it comes to handling truck accident claims in Florida, The Law Place offers a unique blend of qualities that sets us apart from other law firms. Here's what makes us stand out:
Comprehensive Legal Experience
The Law Place boasts more than 75 years of combined experience, with attorneys who are highly skilled in diverse aspects of law. From truck accidents to personal injury, DUI, criminal cases, and traffic tickets, we cover a wide range of legal domains. This comprehensive experience enables us to address all facets of your case, ensuring nothing is overlooked.
Team-Based Approach
At The Law Place, we believe that collaboration breeds success. When you hire us, you get the benefit of an entire team working on your case. This team-based approach allows us to pool our knowledge, skills, and resources, ensuring that your case receives the attention and care it deserves.
Client-Centric Service
We pride ourselves on our client-centric service. We listen to our clients, understand their concerns, and tailor our services to their specific needs. We're not just here to offer legal advice; we're here to support you through every step of the process.
Proven Track Record
Our track record speaks volumes about our capabilities. We've handled cases in almost every Florida County, as well as various Federal Courts. Many of our attorneys are AVVO 10.0 rated, the highest possible rating on the site. This recognition, based on associations, trial skills, awards, length of practice, and client reviews, is a testament to our commitment to excellence.
Passion and Dedication
Our team is passionate about what we do. We're relentless in our pursuit of justice, always fine-tuning our skills and knowledge in order to achieve the best possible outcome for our clients.
24/7 Availability
At The Law Place, we understand that accidents can happen at any time, and so can your need for legal counsel. That's why our Florida truck accident attorneys are on-call 24/7 to provide immediate assistance.
Florida Law and Trucking Accidents
Florida law surrounding truck accidents is comprehensive and is designed to protect the rights of victims involved in such incidents. This is especially crucial given the severity of truck accidents and the potential for significant injuries and damage.
Your Florida truck accident lawyer from The Law Place will have an in-depth understanding of these laws and how they relate to your case.
Negligence in Truck Accidents
Under Florida law, negligence is a fundamental concept in personal injury cases, including truck accidents. Negligence refers to the failure to exercise reasonable care under the circumstances.
In truck accidents, multiple parties can be found negligent, including the truck driver, the trucking company, or even the manufacturer of faulty truck parts. For a successful claim, it's necessary to prove that the negligent party's actions directly led to the accident and the subsequent injuries or damages.
Comparative Fault Rule
If you were involved in a Team DGD truck accident and found to bear some degree of fault, don't be disheartened. According to Florida's modified comparative negligence rule, you can still recover damages proportional to the other party's degree of fault. However, the compensation you can receive will be reduced by the percentage that you are found to be at fault.
For instance, if you were found to be 20% at fault for the accident, and your total damages amount to $100,000, you would be able to recover 80% of your damages, which equates to $80,000.
However, it's crucial to note that this rule applies only up to a certain point. If you were found to be 50% or more at fault for the accident, you will not be able to seek compensation under this rule. In such a situation, it becomes even more vital to have competent legal representation to ensure your rights are protected and you receive a fair assessment of fault.
Statute of Limitations
Florida law imposes a statute of limitations on truck accident cases, which is the time limit within which a lawsuit must be filed. For personal injury cases in Florida, this period is four years from the date of the accident. However, if the accident resulted in a fatality, the wrongful death claim must be filed within two years.
No-Fault Insurance Law
Florida follows a no-fault insurance system, which means that after most traffic accidents, including truck accidents, an injury claim is placed with your own insurance company. However, if your injuries are severe, then your damages are likely to exceed the limits of your policy. In this case, you may step outside of this no-fault system and file a claim against the at-fault party.
Advice for Dealing with Insurance Companies
Handling insurance companies after a truck accident can be a daunting task. It's important to remember that insurance companies are businesses, and like any other business, their primary aim is to minimize costs, which often means reducing the compensation you receive.
Beware of Underhanded Tactics
Insurance companies may employ various tactics to deny or reduce your claim. They may try to convince you to accept an early settlement offer, often far less than what you could potentially recover with a robust legal strategy.
They may also ask for a recorded statement with the hope that you might inadvertently say something that could be used against you. They need your permission to do this, and you should deny being recorded by them.
Even your own insurance company may undervalue your claim, or even deny it. They could argue that your injuries were pre-existing, or that they weren't as severe as you claim.
Dealing with Multiple Insurance Companies
In the aftermath of a truck accident, especially one involving a commercial truck like those operated by Team DGD, there may be multiple insurance policies at play. The trucking company, the truck driver, and even the cargo loaders could each have their own insurance companies, each with their own interests.
Navigating through this web of insurers, each with their own team of attorneys and adjusters, can be a complex and overwhelming task. They could potentially shift blame between themselves to avoid liability, further complicating your claim.
The Role of Your Attorney
Once you engage The Law Place as your representation, all negotiations with insurance companies will be handled by our experienced attorneys. This means that you will not have to interact with insurers directly, sparing you from the risk of being coerced or manipulated into accepting a lower settlement. Our team will fight to ensure that your rights are upheld and that you receive the full and fair compensation that you deserve.
Our attorneys will thoroughly investigate your case, gathering all the necessary evidence to build a strong claim. We will handle all communications and negotiations with the insurance companies involved, shielding you from their tactics. We will not hesitate to take the case to trial if a fair settlement cannot be reached out of court.
Team DGD Truck Accident Lawyer Florida, FAQ
Can I Claim Compensation If My Loved One Was Killed in a Truck Accident?
Yes, under Florida law, if your loved one was killed in a truck accident, certain family members may be able to bring a wrongful death claim. This allows the surviving family members to seek compensation for losses such as loss of companionship, mental pain and suffering, medical and funeral expenses, and loss of the decedent's income and services.
What Can I Do If the Trucking Company Denies Liability?
Trucking companies and their insurers often have legal teams dedicated to denying or minimizing their liability. If the trucking company denies liability for the accident, it's crucial to have a skilled lawyer on your side who can build a robust case and challenge their assertions effectively.
Can I Settle My Truck Accident Case Out of Court?
Yes, many truck accident cases in Florida are settled out of court through negotiations between the parties involved. However, if a fair settlement cannot be reached, your attorney may recommend proceeding to trial to seek the compensation you deserve.
How Can a Lawyer Help If I'm Facing Financial Difficulty After a Truck Accident?
A lawyer can help you seek compensation for the damages you've suffered as a result of the truck accident. This includes medical bills, lost wages, and other expenses. They can also guide you through potential options to manage your bills in the meantime, such as payment plans or accessing your Personal Injury Protection (PIP) insurance coverage.
Is It Worth Hiring a Lawyer for a Minor Truck Accident?
Even in seemingly minor accidents, injuries and damages can manifest later on. Having a lawyer can ensure that your rights are protected from the outset and that you receive fair compensation for any injuries or damages you've sustained. They can also negotiate with insurance companies on your behalf, allowing you to focus on your recovery.
Get Back on Your Path: Call The Law Place Today
Emerging from the aftermath of a truck accident can be overwhelming. The physical injuries, emotional trauma, and the financial burdens may seem insurmountable. However, you don't have to face these challenges alone.
The Law Place is prepared to stand beside you during this challenging time. We are more than just a law firm. We are a compassionate and dedicated team that truly cares about our clients. We are committed to helping you navigate the complexities of Florida truck accident laws and will pursue the maximum compensation you deserve.
Your journey towards justice and recovery doesn't have to come with financial stress. At The Law Place, we operate on a no-win-no-fee basis. Simply put, you don't pay a dime unless we win your case.
So don't delay. Time is of the essence when it comes to collecting evidence and filing a claim. Let us ease your burden and advocate for your rights. With The Law Place, you're never alone on the road to recovery.
Call us today at (941) 444-4444 for a free, no-obligation consultation.