Considering that an average large truck weighs much more than a regular car, the small vehicle driver is much more exposed to injuries and property damage. As per data from the U.S. Environmental Protection Agency, a truck with an empty trailer weighs 9 times more than an average small car, and a truck with cargo can weigh up to 20 times more than a small vehicle. Therefore, when a semi-truck or truck driver starts tailgating, it greatly increases the likelihood of a serious accident.
Due to the increased risk of an accident they pose to other motorists, truck drivers are charged with a higher level of liability than other drivers. Factors like hours worked, miles driven, and blood alcohol content (BAC) are thoroughly tracked to prevent truck accidents. However, Florida is still one of the most dangerous places in the country when considering the total number of motor vehicle accidents. According to the Florida Department of Highway Safety and Motor Vehicles, more than 400,000 accidents occur in the state every year, with over 250,000 injuries from all crashes and 3,000 fatalities.
If you got in an auto accident caused by a tailgating commercial truck, you should contact the North Port truck accident attorney as soon as you can. With our accident lawyers' help, you may be able to get compensation for the injuries sustained and go through the legal process without unnecessary stress. Our dedicated truck accident lawyers have 75 years of combined experience fighting with insurance and trucking companies. Contact The Law Place today to schedule a free consultation! Call us at (941) 444-4444 anytime you need, as our Florida offices are open 24/7.
The Definition of Tailgating in Florida
As per Florida Statute 316.0895, tailgating is defined as following another vehicle more closely than is sensible and reasonable when considering the speed, density of traffic, and highway condition.
All motor vehicles should leave sufficient space between each other to enable a vehicle to break if it should need to without any danger. With truck drivers, tailgating can be especially risky due to their size. This situation could turn into a severe or even fatal accident in the blink of an eye.
Due to a trucks' large size and weight, drivers should keep a reasonable distance from cars to their front. Trucks are not able to brake quickly when the vehicle in front of them slows down or stops unexpectedly. This can result in a catastrophic accident for both parties as well as other vehicles.
Unfortunately, the Federal Motor Carrier Safety Administration has listed tailgating as one of the most common causes of truck accidents. That is why building awareness around this topic is so important among drivers.
Our team of dedicated attorneys fight and win for Floridians.
What You Should Do If a Truck Is Tailgating Your Vehicle
When a truck is tailgating your car, do not try any dangerous actions like suddenly increasing your speed to race with the truck. It may only irritate the truck driver. On the other hand, when you decide to slow down, they may not react quickly enough, which may result in a serious truck accident.
Instead of acting on emotion, take care of the safety of yourself and other people on the road. The most important thing that you can do is keeping aware of the traffic to your front. If you stay focused, you should be able to avoid a situation where you need to stop your car suddenly. Thanks to this, you will likely keep yourself safe from a rear-end collision. If you have to slow down or stop suddenly, the truck to your rear may ram your vehicle. This can result in serious injuries and property damage.
If possible and safe to do, try to move to your right and let the truck pass your car. Once the truck has moved past yours, try to write down the trucking company telephone number or the license plate number. Once you get that data, you should report the truck driver and his dangerous driving to the Florida authorities. This may help prevent other truck accidents connected with tailgating in Florida in the future.
What Should You Do After a Truck Accident in North Port, Florida?
If you experienced a tailgating truck accident, the first thing you should take care of is your safety. If you can, move away from the road and the damaged vehicles. Next, check yourself for any injuries. If it does not jeopardize your safety, take care of other victims that may need your immediate support. Helping people who may suffer injuries is part of your statutory duties. Once you have provided necessary assistance to other accident victims, it's time to contact the authorities and emergency services.
Now it is time to focus on collecting evidence. It would be best if you did this as quickly as possible, as some evidence may not be available later.
This evidence may include:
Photos –The truck, your vehicle, other involved vehicles, the accident scene, the road, the current weather conditions, your injuries.
Details of the truck –The license plate number, make, and model of the vehicle.
Details of the truck driver – Their name and address, registration number, trucking company name, and insurance provider.
Details of the witnesses –Their willingness to testify and contact details.
Sketch – Try to present the accident events in the form of a simple drawing.
Details of the police officer – The names and the badge number of officers who came to the accident scene. This will help you get access to the accident report later.
Medical records – Prescription receipts, treatment records, medical bills.
Once you have collected evidence, contact our Florida accident injury lawyers as soon as possible. The more evidence you gather, the better for your case. Our team of truck accident lawyers will use all of this evidence to strengthen your claim and help you get enough compensation to cover medical expenses and other bills.
We're Florida's top litigation team with over 75 years of combined experience
What Does the Investigation of a Truck Accident Look Like in Florida?
After a truck accident, you should contact your accident attorneys immediately. If you missed any evidence, truck accident attorneys would collect and catalog them for you at the start of your investigation in order to avoid evidence being missed or disposed of. Specifically, the evidence needs to be gathered quickly as trucking companies may try to hide or destroy as much evidence as they can in order to reduce the value of your claim.
The trucks in Florida are usually equipped with an Event Data Recorder (EDR), which is an essential device that will collect evidence for your case. Our truck accident lawyers at The Law Place have the experience and the technical knowledge to export data from these devices. EDRs give information on what the truck was doing before, during, and after an accident. This device will help your attorney determine how the event occurred or if the truck driver had taken the proper safety precautions before or after the accident.
Once all the evidence is gathered and secured, investigators will examine the scene of the truck accident. We will check the traffic signage, skid marks on the road, road hazards, and vehicle damage. We will also speak with the driver, their employer, insurance investigators, take statements from witnesses, and request police reports. Let us help you through each step of the legal process. Call The Law Place today.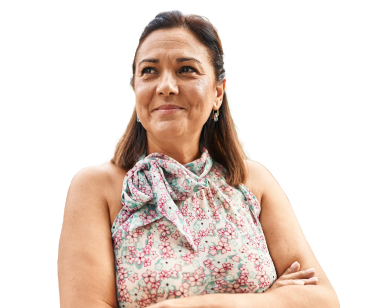 From the initial call to updates on your case status, we are here to get you answers.
What Damages Can Be Claimed in a Tailgating Truck Accident in North Port, Florida?
The most obvious damages you may suffer due to the car accident are:
Medical expenses.
Property damage (crashed car).
Lost wages, which may occur if you suffer serious injuries and are not be able to work as a result.
Those are known as economic damages and refer to tangible financial losses you may sustain after the accident involving a tailgating truck. Although these are the most common subject of the compensation claims, they are not only damages that you can suffer due to a truck accident.
The second type of damages is non-economic damages, also known as pain and suffering damages or general damages. These cover physical and mental pain you may experience after the accident and can include personal injuries, inability to fulfill your personal responsibilities, trauma, anxiety, and depression.
However, you can file a claim for pain and suffering damages only in case when you or your loved one sustained severe injuries. According to Florida Statute 627.737, the damages that meet these criteria are significant or permanent injury, disfigurement or scarring, lack of normal bodily function or mobility, or death. However, if you lost your loved one in a tailgating accident, you might be entitled to wrongful death damages.
You do not have to go through all of this by yourself. Contact our Florida truck accident lawyers and schedule a free consultation today. The Law Place is here to help!
How Much Does It Cost to Hire a Truck Accident Lawyer?
At The Law Place, we work on a contingency basis. It means that we do not get paid until you do. We do not have any hidden costs or fees connected with our legal representation, so you will not be surprised by a bill. The final costs will be outlined and presented to you during your free consultation with one of our attorneys. Plus, you will not be charged any fees unless we win.
The Florida State Bar Association monitors all contingency fee structuring.
Contact a Truck Accident Attorney From The Law Place Today!
If you are an innocent victim of a truck accident due to the reckless driver that was tailgating your car, schedule a free consultation with a truck accident attorney today. Let us help you file a claim for your injuries.
Once you tell us all the details of your accident, we will do everything in our power to get you fair compensation for all the injuries and damages you sustained.
You should contact a law firm before your insurance company wherever possible. Insurance companies may try to speed up the settlement process by pushing you to take a lower amount than you deserve. Don't let this happen to you.
At The Law Place, we have your best interests at heart. Many of our lawyers are AVVO rated 10.0, which is the highest possible rating. When using our services, you can be assured that your case will be in both experienced and competent hands.
Call our North Port office today. Our phone lines are open 24 hours a day, 7 days a week, so we will be happy to help whenever you need us.
Contact us at (941) 444-4444 and schedule a free consultation.