Truck accidents, especially those involving drunk drivers, can be one of the worst traffic incidents imaginable. Fatal injury is much more likely to result from a semi-truck than an average car accident due to their enormous size and heavy load. Fort Myers and Florida at large are especially dangerous for motorists of all vehicle types. CDC statistics show that nearly 8,500 people died in the state as the result of a drunk driving crash from 2003 – 2012.
If you or a loved one has experienced personal injury or wrongful death as a result of a truck crash involving a drunk driver, you may be entitled to seek damages. Contact The Law Place to speak with a qualified DUI truck accident attorney today. We will start an investigation into your truck accident and help you gather the evidence you need to move forward with your lawsuit. The Law Place provides an excellent attorney-client relationship that will have you feeling more confident in your truck accident claim in no time.
Our lines are open 24/7, and our law firm representatives are waiting for your call.
Call The Law Place at (941) 444-4444.
What Is a Fort Myers Truck Driver DUI?
Commercially licensed motorists such as truck drivers are strictly regulated by alcohol intake laws. While the average motorist is considered to be above the legal limit at a BAC of .08, the Federal Motor Carrier Safety Administration stipulates that the limit for truck drivers is .04. A truck or other commercial vehicle typically carries heavy loads weighing multiple tons. As such, a driver with any alcohol or drugs in their system is a much bigger hazard to other drivers than drivers of smaller vehicles. For this reason, consequences for those found driving over the limit are understandably severe.
Police use various types of field sobriety and chemical tests to ensure commercial truck drivers are safely below the .04 limit. These can include coordination exams, verbal tests, breathalyzers, and urine tests. Prescription or illicit drug consumption is harder to determine in the field, but a urine or blood test can detect this in a police station or testing vehicle. Officers are also trained to spot the signs of drug use and can detain individuals showing signs of intoxication.
Truck drivers suspected of driving under the influence can be tested using all of these methods. If they refuse, their commercial license will be suspended under Florida implied consent law. If test results come back positive for intoxication, their CDL will be revoked, and they may be charged with a crime.
It is also important to understand that a DUI is processed through criminal court. If the driver's actions resulted in an accident where serious injury or death has occurred, they can also be held liable for damages in civil court.
Our team of dedicated attorneys fight and win for Floridians.
Can I Sue a Trucking Company for a Truck Driver DUI Accident?
Investigations into the causes of your trucking accident case will determine liability. Liability is a complex issue. Various parties can be held responsible, including but not limited to the trucking company or an independent contractor, as well as the actual truck driver. If the company is found to be liable, individuals can sue them in civil court for damages if a serious injury has occurred. This can happen even if the driver is also found responsible due to driving under the influence.
You will need a qualified truck accident lawyer if you choose to sue a truck company, as they will usually have a team of lawyers and insurance adjusters to fight their case. They will attempt to devalue your claim as much as possible and offer low-ball settlements.
If you sustained serious injury as a result of your accident, Florida allows you to pursue pain and suffering damages against liable individuals or entities. No-Fault law means that if you have only endured minor injuries or property damage, you will not be able to sue. Insurance will cover economic damages up to their maximum limit, no matter whose fault the accident is.
How Is Responsibility Determined in a Fort Myers Truck Accident?
As stated previously, calculating liability is a complex task. Trucking industry accidents may involve multiple parties with varying levels of responsibility, including motorists other than the truck driver. Catastrophic personal injury is unfortunately common in truck accidents. Investigations pursued by lawyers representing victims and the company, insurance adjusters, and police officers will eventually determine the unique liability for any given case.
Liability does not end with truck drivers found to be over the limit. The following entities may also carry responsibility for your accident.
The truck driver
The trucking company
The motor carrier
The truck manufacturer
The truck parts manufacturer
Third-party companies
Other drivers
(Note: accidents resulting from truck parts are rare and often the result of faulty truck maintenance)
Hire a qualified truck accident lawyer to start the investigative process. Determining responsibility is the cornerstone of any personal injury or pain and suffering claim. The Law Place will conduct a rapid investigation on your behalf so you can get the ball rolling on your lawsuit as soon as possible.
We're Florida's top litigation team with over 75 years of combined experience
Can Fort Myers DUI Truck Accidents Go to Trial?
DUI truck accident cases often go to trial, but do not usually end there. It is in the best interest of trucking companies and insurance companies to settle with victims to avoid much larger damages being awarded at the end of a court case. This is especially the case if the victim has strong evidence supporting their claim. A judge or jury ruling often awards massive sums to victims, especially if the truck driver was charged with a DUI.
Criminal prosecution is almost inevitable for truck operators found to be drunk driving. While the driver may face fines in relation to their actions, these are not awarded to the victim. Personal injury victims must pursue a civil case in which the driver or company is found liable for their injuries. Pain and suffering damages are settled for in civil court, not a criminal court.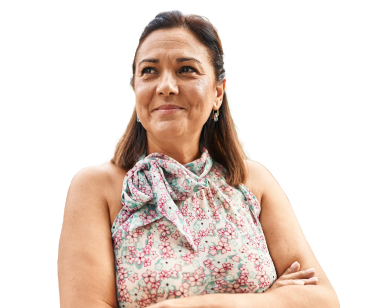 From the initial call to updates on your case status, we are here to get you answers.
What Does No-Fault Law in Florida Mean?
Only around a dozen states follow No-Fault law regarding car and truck accidents. Florida Statute 627.7407 states that auto accident claims cannot be brought to civil court and that insurance will cover any economic damages relating to the case. It does not matter what party is at fault for the crash. However, serious injury negates this law and allows victims to pursue non-economic damages.
The same statute dictates all drivers, commercial or otherwise, must be covered by auto insurance, which includes PIP (personal injury protection). Uninsured parties are subject to fines and may be liable for damages out of pocket. Truck drivers are typically covered by their employer's commercial insurance, which Florida law requires for all companies with four or more employees.
If a truck driver freelances, they must carry their own commercial coverage.
What Is the Serious Injury Threshold in Florida?
Truck accident victims can only claim non-economic damages, or pain and suffering if their crash resulted in:
Permanent or significant injury
Loss of mobility or function
Significant disfigurement or permanent scarring
Death
Pain and suffering claims must meet these criteria to be considered valid. The Law Place will help you find out whether your case has merit in civil court.
What Should I Do If I Am Involved in a Truck Accident in Fort Myers, Florida?
Follow this protocol if you are ever involved in a car accident involving a drunk truck driver:
Safety – Without causing danger to yourself or others, move yourself to a safe location. Be careful of oncoming vehicles and other traffic hazards. Find adequate cover, such as water barrels or a Jersey barrier. Totaled vehicles can catch fire and explode, so do your best to move away from them. Try not to exert yourself too much as this might make your injuries worse.
Evidence – Collect as much evidence as possible. Photos of the accident, the truck, your vehicle, the road or highway, and weather conditions will help prove your claim. After you've taken photos, gather the information of involved parties: make and model of the truck, witness statements, driver's license numbers, addresses, and the investigating officer's police badge number. Badge numbers are important because they allow your lawyer to pull up your case file a lot quicker.
Sketch – Make a drawing of the crash site and the circumstances leading up to the accident as best you can. Arrows pointing the direction vehicles were going, as well as circles around potential hazards on the road. While this may seem unnecessary, memories fade, and this will allow the court to have a fresh and timely perspective of the incident.
Medical aid – See a medical professional as soon as possible. This step should be undertaken first if your injuries are sufficiently severe. Request medical records as well as doctor's notes and findings. These will provide evidence in court for the nature of your injuries. It is also important to show a timeline of personal care so that it can't be argued that your wounds got worse as a result of neglect.
Consult – Once all of the steps mentioned prior are completed, you must consult with a Fort Myers car accident attorney as soon as possible. Truck accidents require speedy investigations, which will be started as soon as you agree to a contract with a lawyer.
Do not sign anything! – This is of the utmost importance. Private representatives of trucking or insurance companies will try to escape liability by having you sign paperwork excusing them of wrongdoing. They may try to intimidate you into doing so, but you are under no legal obligation to sign anything. Consult with your lawyer before you agree to anything.
What Should You Do to Ensure You Get a Settlement for Pain and Suffering in Florida?
Various kinds of evidence can support your pain and suffering claim, some of which are listed above. Although your attorney will investigate your accident, it is up to you to provide some of this evidence as well. The court will favor cases with strong evidence, and final settlements may be greater as well.
Some examples of evidence include:
Records of medical treatment
Medical bills and prescription records
Expert testimony from doctors
Your testimony
Testimony from family and friends
Employer documents
Income tax forms
Photos of your injury/injuries
Expert accident reconstruction
Keeping a journal will also help your claim. If you document everything you experience following a crash, such as the anguish you endure from your injuries, any potential pain and suffering claim will have a timeline to draw from.
Organizing all of this will make it easier for your lawyer to use it on your behalf. Trucking companies may try to hide evidence as well, so it is important to keep anything and everything that can help support your case.
How Long Do I Have to File My Fort Myers Personal Injury Claim?
The Legal Information Institute defines a statute of limitations as a time frame in which claims or cases can be legally pursued. The time limit for any personal injury claim in Florida is four years, according to Florida Statute 95.11. If your accident and injuries occurred in March 2020, the time limit would run out in March of 2024. In rare cases, this time frame can be extended, but four years is almost always the maximum.
Although four years may seem like a long time, you should start the claims process with an accident attorney as soon as possible. Your case is dependent on the value of the evidence provided. As time goes on, evidence may disappear or become worthless. Truck companies will do everything they can to get rid of any proof that supports your claim. Your memories or the testimonies of witnesses may change and lose their legitimacy. Paper trails should be seized upon promptly and organized for later use.
Consult with a Fort Myers truck accident attorney quickly to share any evidence you have collected and to start their investigation into the incident.
Consult The Law Place Fort Myers DUI Truck Crash Attorneys Today
Have you or a loved one suffered a serious injury or wrongful death in a drunk driving truck accident in Fort Myers? Are truck companies or insurance representative intimidating you into signing paperwork while you are in the process of recovery?
Contact a Fort Myers truck accident attorney at The Law Place today. We will start a speedy and thorough investigation of your potential lawsuit. Our firm has a combined experience of 75 years and is able to handle all types of DUI accident claims. You will find that our attorney-client relationship is superb and that our reputation precedes us. The Law Place offers a free consultation with a qualified Fort Myers truck accident attorney who will go over your case and explain how our contingency fees are structured.
All contingency fees are monitored by the Florida State Bar association.
Our lines are open 24/7, and our law firm representatives are waiting for your call.
Call The Law Place now at (941) 444-4444.