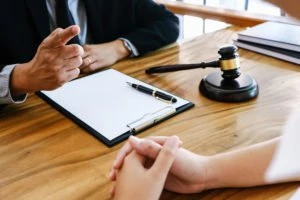 Tow trucks are a common sight across the State of Florida. These vehicles are used to move immobilized vehicles whether they are damaged, impounded, or unlawfully parked. We usually see tow trucks where a vehicle has broken down on the road, as well as at the scene of auto accidents. Most of the time, the presence of a tow truck is a welcome sight, helping people when they need it most. However, sometimes tow trucks are actually the cause of vehicular accidents. The damage that can occur in tow truck accidents can be severe due to the huge size and weight of these vehicles. Furthermore, their irregular shape makes them extremely dangerous if they are involved in an accident. The effects of being involved in a crash of this nature can damage both your health and your life forever.
Here at The Law Place, we understand that the aftermath of a tow truck accident can be devasting for those involved. If you or a loved one has suffered injuries in such an accident, then you may be entitled to compensation. Our team has the confidence and experience you will need to take on large corporations in your fight for justice. We offer a free consultation service in which we will give you a no-strings-attached case evaluation. You will get the opportunity to get to know us and ask any questions you may have.
Our lines are open 24 hours a day, 7 days a week. So contact us today at (941) 444-4444.
North Port, FL. Tow Truck Accidents
Anyone driving a tow truck in Florida has a difficult job of navigating the complicated and busy roads that connect the state. There are many hazards that a tow truck driver must be aware of when working to help the driver of an immobile vehicle. Operating a vehicle of that size through difficult angles and small spaces is no easy task, creating a potentially dangerous environment for those nearby.
Anyone who is employed to drive and operate a tow truck is obliged to have received a certain level of supervised training before they are allowed on the road. There are risks involved in the process and, therefore, strict rules that a driver must follow when towing a vehicle. The training is in place to ensure the safety of the public and the driver.
Tow trucks themselves are complicated pieces of machinery made up of a particular set of components that allow a vehicle to be towed. For this reason, improper handling of the mechanical system can result in serious complications. If the cable attaching the tow truck to a car is defective or is used incompetently, there is a chance that the car could come loose from its restraints, endangering anyone close to the vehicle. Furthermore, accidents have been caused by tow truck drivers failing to properly connect the braking system of the towed vehicle to that of the truck. This leads to drivers following the truck being unaware of upcoming stops and risking potentially fatal accidents.
If you have been the victim of a tow truck accident that was caused by the negligence of another, then contact The Law Place today. Our team has over 75 years of legal experience, which we will use to help you get the compensation you deserve, even if it means taking your case to court.
Common Types of Tow Trucks in North Port, FL.
In North Port, FL., four types of tow trucks are commonly used:
Wheel-life truck – These trucks are designed to carry the vehicle on two wheels, lifting it off the ground. These trucks fasten the vehicle from beneath and improve stability whilst avoiding damage, particularly to paintwork.
Hook and chain tow truck – These trucks are the most conventional and use chains that are connected to the undercarriage to drag the vehicle along. This method creates the risk of collisions with small objects, as well as damage to the underneath and exterior of the vehicle. Therefore, it is recommended that this type of truck is only used for vehicles in poor condition.
Flatbed trucks – This type of truck is generally regarded as the best method of transporting a vehicle. This is because the entire vehicle is lifted off the ground, providing stabilization, and reducing the risk of damage or accidents.
Integrated tow truck – With an integrated tow truck, there are two main components (the wheel lift and boom), which are in one single unit. These trucks are perfect for urban areas with heavy traffic as the driver can operate the mechanism from inside the cab. For this reason, they are a common method of towing cars but are also perfect for moving heavier vehicles, such as buses, due to the strength of the integrated arm.
Common Types of Tow Truck Accidents in North Port, FL.
There are many accidents on the roads of Florida every year. The sheer amount of traffic makes driving dangerous due to the mistakes that people often make, and truck drivers are no exception. Some common types of truck accidents in North Port are:
Rear-end collisions – When a vehicle hits the one in front. Common factors that cause these crashes are tailgating, adverse weather, and inattention to the road.
Head-on collisions – When two vehicles are driving in opposite directions and hit each other bumper to bumper. Head-on collisions are often fatal and can be caused by failing to read road signs, dangerous weather, and driving while under the influence.
T-bone collisions – Also known as a broadside crash, this is when the side of a vehicle is impacted by the front of another. These often occur at intersections.
Sideswipe collisions – This type of collision occurs when two vehicles hit each other side-on, either traveling in the same or opposite direction. These usually happen when a vehicle is traveling in another's blind spot or when making a lane change.
Underride collisions – These accidents occur when a smaller vehicle drives under the rear of a large truck, usually a straight truck or semi-trailer. These typically happen at night as a truck can be difficult to see in the dark when a maneuver is being made.
Common Causes of Tow Truck Accidents in North Port, FL.
The roads of Florida have the potential to be a highly dangerous environment. Here is a list of common causes of tow truck accidents in North Port, FL.:
Negligent driving – If the driver of a truck is driving recklessly, the outcome can be fatal. The size and power of a tow truck mean that once a mistake has been made, the driver has very little chance of correcting their error without causing an accident.
Distracted driving – Today, there are many distractions around us at all times. Unfortunately, this also applies when we are driving. When on the road, it is easy to lose concentration due to cellphones, the radio, advertisements, and more.
Disconnected vehicle – The risk of a serious accident occurring is heightened when the restraints on a towed vehicle are insecure. If the vehicle detaches from the tow truck, it is no longer in the control of the driver and can cause severe damage.
Driving whilst intoxicated – The chances of a driver being negligent when in control of a vehicle rise substantially when they are under the influence of alcohol or drugs, particularly when in control of such a heavy vehicle.
Adverse weather conditions – Whilst we have no control over the weather, tow trucks must be properly maintained so that they remain safe on the roads in dangerous conditions.
Failures to maintain mechanics – There are regulations set in place that ensure trucks are properly maintained before going on the road. However, when these are not followed, trucks can cause major accidents.
Contact The Law Place today if you have been in an accident involving a tow truck. Regardless of the reason, our personal injury attorneys are here to help you determine if you are entitled to compensation. The quicker you act, the higher your chances are for success.
Determining Liability After a Tow Truck Accident
The National Highway Safety Transportation Administration (NSHTA) has reported that approximately 4,000 fatal accidents and around 100,000 injuries involve large trucks in the United States every year. In order to determine liability in a case, a breach in the driver's duty of care must be proven. However, there are a number of parties who may be responsible for your accident, including:
The truck driver.
The trucking company.
The vehicle manufacturer.
The mechanic.
A government body.
In order to determine who is liable for your suffering, it is vital that you hire an experienced personal injury attorney to represent you. Call The Law Place to speak to a tow truck accident lawyer today.
Damages Available Following a Tow Truck Accident
You may be owed compensation if you have been involved in a tow truck accident in North Port, FL. An accident attorney will be able to determine what damages you are owed. They may include the following:
Medical costs – Medical bills accumulate rapidly, especially when treating serious injuries, and you should be compensated for any expenses you have faced.
Pain and suffering – This includes both physical pain and emotional suffering that you have endured after your accident. Also included in this is a reduction in your quality of life. However, these damages can be difficult to prove and require the expertise of a truck accident lawyer who can properly represent you.
Property damage – It is fair to say that vehicles involved in tow truck accidents will likely suffer damage. You can receive compensation for the cost of repairs, as well as damage to personal property, like cellphones.
Lost income – Following an accident, your injuries may require you to take time off work. However, you can claim for the loss of income you have suffered. Furthermore, in the event that you lose the ability to work altogether, you can claim for loss of working capabilities.
Wrongful death –

Florida Statute 768.21

stipulates that the family of victims who lose their lives in tow truck accidents can file a wrongful death suit. The compensation received is designed to cover the cost of funeral arrangements and

loss of consortium

.
Why Is It Important to Act Quickly?
Across the State of Florida, there is a statute of limitations in place. As per Florida Statute 95.11, anyone involved in a tow truck accident has up to four years from the day of the incident to file a lawsuit. In the event that you miss this date, your case will be barred, and you will give up the right to seek compensation. This is why it is vital that you contact an accident lawyer as soon as possible.
It is important to note that in the event that you lose a loved one, your wrongful death lawsuit must be filed within two years of the accident. Furthermore, Florida Statute 627.736 gives anyone injured in an auto accident 14 days to seek medical attention before they are no longer allowed to include physical suffering in their accident claim. This will reduce the amount of compensation you ultimately receive and could leave you to cover the entire cost of your medical treatment.
Call The Law Place Today
The Florida legal system is complicated and daunting. At The Law Place, we understand that you may have to face the challenge of navigating this whilst recovering from a life-changing event. This is why we want to help you in your time of need, using our wealth of experience to fight for your right to compensation.
Don't let large corporations keep the compensation that you deserve. To tackle their greedy tricks, you will need the expertise of a skilled attorney who is not afraid of challenging big businesses. Our team is waiting to take on your case and get the justice you deserve.
Call us today to arrange a free case evaluation where we will determine how much money you are owed. Our lines are open 24 hours a day, 7 days a week, so don't hesitate to get in touch.
Contact us now at (941) 444-4444. We are waiting for your call.