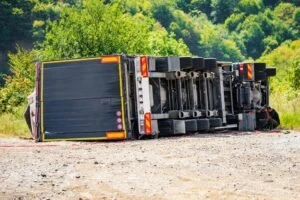 Accidents involving commercial trucks are a common occurrence on Florida's highways, often leading to severe injuries and sometimes, tragic fatalities. The larger size and weight of commercial trucks like those operated by Schneider National, a leading trucking company in the United States, can lead to devastating consequences when accidents occur. That's where The Law Place steps in.
For those who have been unfortunate enough to be involved in a Schneider National truck accident, the path to recovery may seem daunting. From mounting medical bills, lost wages due to inability to work, and the emotional trauma associated with such an event – the burdens can be immense. Coupled with the often-complex legal proceedings surrounding commercial truck accidents, victims can quickly find themselves overwhelmed.
Enter The Law Place. We are a team of highly qualified attorneys with a wealth of experience handling truck accidents in Florida. Our legal team is equipped with the requisite knowledge about the trucking industry, Schneider National, and Florida's trucking laws to help you navigate the intricate legal landscape effectively. We are deeply committed to assisting you in obtaining the justice and compensation you deserve.
It's crucial to act swiftly after a truck accident to preserve vital evidence, understand the circumstances, and begin building a compelling case. The Law Place offers a free consultation to discuss your Schneider truck accident. We also offer our services on a no-win, no-fee basis. You don't have to navigate this challenging time alone.
Contact us today for a free consultation with one of our truck accident lawyers at (941) 444-4444 and let's start working towards your recovery together.
Understanding Schneider National: A Closer Look at the Trucking Giant
Schneider National is one of the largest national carriers in the United States, boasting a vast fleet of commercial trucks and a substantial presence in the trucking industry. The company has made its mark with its distinctive orange Schneider trucks, operating across state lines and contributing significantly to interstate commerce.
However, with such an extensive operation comes the inevitable risk of accidents. Schneider National truck accidents are unfortunately not uncommon. These accidents can occur due to a variety of reasons, ranging from driver fatigue and reckless driving, to mechanical failures and unanticipated road conditions.
Potential Risks Posed by Schnieder Trucks
Schneider truck drivers, like all truck drivers, are expected to adhere to strict federal and state regulations regarding operating hours, load limits, and routine vehicle inspections. Despite these regulations, violations are not unheard of in the industry. In some cases, these violations can lead to truck accidents, often with disastrous consequences.
A distinctive factor in Schneider National truck crashes is the size and scope of the trucking company. The large number of Schneider trucks on the road increases the chances of a Schneider truck accident. Also, the massive weight and size of Schneider's commercial trucks mean that accidents can result in severe damages and injuries.
Another specific issue in Schneider truck accidents is dealing with the company's insurance providers. Schneider National, like other national carriers, carries substantial insurance coverage. This often means victims have to deal with experienced and savvy insurance adjusters when seeking compensation for damages.
Navigating the legal landscape after a Schneider National truck accident can be complex and overwhelming. Victims are often left dealing with not only their physical and emotional recovery but also the intricacies of trucking laws and the pressure from insurance companies. Understanding Schneider National's operations and the common causes of Schneider truck crashes is the first step towards seeking justice and compensation.
Our team of dedicated attorneys fight and win for Floridians.
Common Causes of Schneider Truck Accidents: Unraveling the Complexity
Schneider truck accidents can happen for a variety of reasons, and it's often a combination of factors that contribute to these unfortunate events. Understanding these causes can help you navigate the complex landscape of personal injury cases and help identify potential liability.
Truck Driver Factors: Pressure and Fatigue
Schneider truck drivers, like other truck drivers, often face demanding schedules and tight deadlines, which can lead to reckless driving. This pressure, combined with long hours on the road, can lead to driver fatigue, a significant cause of many truck accidents. When drivers are tired, their reaction times are slower, and their judgment can be impaired, increasing the risk of a Schneider truck crash.
Maintenance Issues and Mechanical Failures
Despite the strict regulations in place in the trucking industry, maintenance issues and mechanical failures are not uncommon. These failures can lead to severe accidents. For example, brake failures, tire blowouts, or steering system malfunctions can cause a driver to lose control of the vehicle, resulting in a Schneider National truck crash.
The Role of Schneider National
Schneider National, as the employer, can sometimes contribute to the conditions leading to a truck accident. If the trucking company pushes drivers to meet unrealistic deadlines, neglects vehicle maintenance, or fails to properly screen and train its drivers, it could be held liable for accidents that result from these actions.
Other Liable Parties
In some Schneider National truck accidents, other parties may also share liability. If a manufacturer produced faulty parts that contributed to the accident, they might be held responsible. Likewise, if another driver's actions contributed to the accident, they could also be liable.
Understanding these common causes of Schneider truck accidents is crucial when seeking to recover damages. Every accident is unique, and multiple parties may be responsible, making these cases incredibly complex. If you've been involved in a Schneider truck accident, it's essential to seek legal guidance to help you navigate this challenging process.
The Aftermath of a Schneider National Truck Accident: Navigating the Road to Recovery
Following a Schneider National truck accident, victims may face a range of damages. These are often more than just the immediate physical damages to their vehicle – they can encompass personal injuries, emotional distress, lost wages, and other life-altering impacts.
Personal Injuries and Medical Bills – One of the most immediate and tangible impacts of a truck accident is personal injury. Given the sheer size and weight of commercial trucks, Schneider truck crashes often result in severe injuries. These might include broken bones, spinal injuries, traumatic brain injuries, or even fatalities. These injuries often result in substantial medical bills, from immediate emergency care to ongoing treatments and therapies.
Lost Wages and Future Earning Capacity – If you're severely injured in a truck accident, it's likely you'll need time off work for recovery. This can result in lost wages. Moreover, in cases of severe injury, your ability to return to your previous employment might be hindered, impacting your future earning capacity.
Pain and Suffering – In addition to the physical damages and financial losses, victims of Schneider truck accidents often experience significant pain and suffering. This could be physical pain from injuries sustained in the accident, or emotional distress due to the traumatic event.
Filing a Truck Accident Claim
When it comes to filing a truck accident claim after a Schneider truck accident, the process can be complex. It involves several steps, from gathering evidence, understanding the cause of the accident, identifying liable parties, to determining the extent of the damages. Having experienced truck accident attorneys on your side can make a significant difference in navigating this process.
The aftermath of a Schneider National truck accident can be devastating, but you don't have to navigate it alone. With the right guidance, you can seek the compensation you deserve to start rebuilding your life after such a traumatic event.
We're Florida's top litigation team with over 75 years of combined experience
The Law Place: Your Ally in Schneider Truck Accident Cases
In the challenging aftermath of a Schneider National truck accident, you need strong allies. That's where The Law Place comes in. Offering more than just legal gudiance, The Law Place stands out in its comprehensive approach, dedicated team, and unwavering commitment to its clients' rights.
An In-depth Understanding of Trucking Laws and Regulations – The Law Place boasts an extensive understanding of the intricacies involved in truck accident cases, particularly those involving major national carriers like Schneider. Our lawyers stay abreast of the ever-evolving federal and state regulations governing the trucking industry, ensuring your case is built on a solid foundation.
A Comprehensive Approach – The Law Place believes in taking a comprehensive approach to truck accident cases. This means we don't just review the accident itself; we also take into account your medical records, potential lost wages, and your personal situation. By doing so, we ensure that all potential avenues for compensation are thoroughly explored.
Dedication and Commitment – At The Law Place, each client is treated as an individual, not a case number. We dedicate ourselves to understanding your specific needs and concerns, ensuring that our representation truly reflects your best interests. We strive to keep open lines of communication, so you always feel supported and informed.
Proven Track Record – Our proven track record in handling truck accident cases attests to our capabilities. Over the years, we've helped countless truck accident victims secure the compensation they rightfully deserve, alleviating their financial burden and facilitating their road to recovery.
Free Consultation – One of our key principles at The Law Place is transparency. To facilitate this, we offer a free consultation to anyone who has been involved in a Schneider National truck accident. This initial discussion helps us understand your unique situation and provide you with a comprehensive overview of the potential legal paths available to you. There are no hidden fees, no obligations – just straightforward advice tailored to your circumstances.
No-Win, No-Fee – At The Law Place, we believe that everyone deserves high-quality legal representation, regardless of their financial situation. Therefore, we operate on a contingency basis. This means you won't have to pay any upfront fees, and we will only get paid if and when we win your case. This approach aligns our success with yours and ensures you receive the full-fledged legal representation you deserve without any financial risk.
Team-Based Approach – We have always prided ourselves on our team-based approach. At The Law Place, we believe in harnessing the collective knowledge and resources of our lawyers to provide the best possible representation. When you hire us, you are not just hiring an individual lawyer, but a seasoned team of attorneys committed to fighting for your rights and interests.
High AVVO Ratings – Our commitment to excellence has not gone unnoticed. Many of the attorneys at The Law Place boast the highest possible AVVO rating of 10.0, a testament to their legal abilities and ethical standards. These ratings are based on the reviews and endorsements of both our peers and our clients, reflecting the trust and confidence placed in our legal services.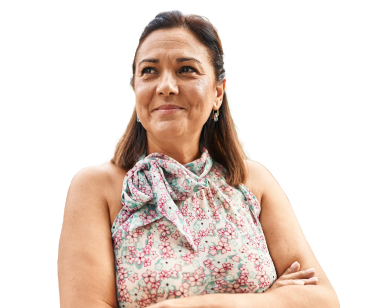 From the initial call to updates on your case status, we are here to get you answers.
Schneider National Truck Accident Lawyer Florida, FAQ
How Can the Law Place Help if the Trucking Company is Denying Liability?
It's not uncommon for trucking companies, including Schneider National, to deny liability after a truck accident. They may claim that their driver was not at fault, or they may attempt to shift the blame onto another party. The Law Place will meticulously examine the facts of your case, gather evidence, and build a compelling argument to hold the responsible parties accountable.
Can I Still File a Claim if I Was Partially at Fault for the Trucking Accident?
Florida operates under a comparative negligence system, meaning you can still file a claim even if you were partially at fault (so long as your degree of fault is less then 50%). However, the compensation you receive will be reduced by your percentage of fault. A lawyer from The Law Place can help you understand how this applies to your specific case.
Do I Need a Lawyer if I Have Been Involved in a Schneider National Truck Accident?
Although you are in your rights to pursue compensation without an attorney, hiring an experienced lawyer is invaluable if you've been involved in a Schneider National truck accident. Given the complex nature of these cases, a lawyer can help navigate the legal landscape, negotiate with insurance companies, and seek the compensation you deserve.
It's Time to Demand Justice: Get the Help You Need Today
Schneider National truck accidents can lead to devastating consequences, leaving victims with serious injuries, emotional distress, and significant financial burdens. Navigating through the legal process can be daunting, especially when dealing with large trucking companies and their insurance providers. This is where The Law Place steps in.
Our team is committed to advocating for your rights and seeking the compensation you deserve. You shouldn't have to face this challenging time alone. Our attorneys are ready to guide you every step of the way, ensuring that you understand the process and that your case is handled with utmost professionalism and care.
Don't let the aftermath of a Schneider National truck accident overwhelm you. Take action now. You deserve justice, and we're here to help you achieve it.
Our lines are open 24/7 for your convenience. We operate on a no-win, no-fee basis, which means you pay nothing unless we win your case. Let us be your beacon of hope in these trying times.
Call The Law Place today at (941) 444-4444 for a free consultation.