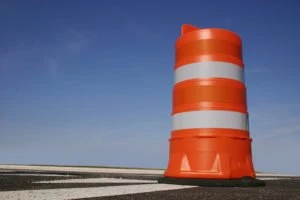 Anyone who has driven on the roads of Fort Myers, FL., knows that loose objects scattered along the roadside are a common sight. Most often, these objects have been discarded by drivers who do not have the patience to wait until there is an appropriate place to discard their trash. In other cases, the debris that clutters Florida's roads and highways has fallen from the back of a moving truck due to inadequate restraints or overfilling. When this happens, the ensuing damage can be extremely serious, damaging property and injuring others on the road. Furthermore, we see significant increases in damage when objects fall from the beds of trucks moving at high speed.
If you or a loved one has been involved in a truck accident that was caused by a loose object, then you may be entitled to compensation for your suffering. At The Law Place, we have a team of personal injury attorneys who have over 75 years of experience in representing cases just like yours. We know exactly how to handle the tactics that greedy insurance companies use to reduce their settlement offers and will represent you every step of the way. You will never have to communicate with these large corporations, and if you are unhappy with their offer, we take your case to court for a judge and jury to decide.
For our team at The Law Place, our attorney-client relationships are the most important aspect of our work. That is why we offer a free consultation service that gives you the opportunity to express all your questions and concerns before making any final decisions. Take the opportunity to get impartial and confidential legal advice, no-strings-attached by contacting us. Our lines are open 24 hours a day, 7 days a week.
What Should I Do After Being Involved in a Car Accident in Fort Myers?
There are some basic steps that you should follow if you have been involved in a car accident. These are merely a guideline, however, and should not be performed if they further increase your risk of harm or injury. Remember that your safety is the main priority in this situation, so always prioritize your well-being over others if necessary.
In the event that you are able to, complete the following steps:
Get yourself to safety – Before trying to help others, you should move yourself to a spot that ensures you are away from the scene of the crash and out of the path of oncoming traffic. Standing behind the road barriers would be an optimum place to move, for example. Remember that first responders must be able to get to you, so ensure that you are close and accessible enough to get help from the emergency services.
Help others to safety – Where possible, you should help other people involved in the crash to safety too. If they appear to be seriously injured, then you should not attempt to move them and should wait for EMT responders. You may be liable for any further injuries that you cause them.
Contact the emergency services – So now that you and the other people involved in the car accident are safe, and you must call the emergency services. Florida Statute 316.062 states that you have a legal requirement to call 911 if it has not been done already. The emergency responders are required to treat injuries, ensure there is no risk of further danger, and make a police report that you will need further down the line. Making sure that you are cooperative can prove useful for your case in the future as well.
Take pictures of the scene – If the scene is safe enough and if you have a working camera or phone, record the accident site by taking photographs. Make sure to record everything you see, from the vehicles themselves to the road and weather conditions (i.e., skid marks or flooding) to any loose objects. In the event that you are not physically able to do this yourself, try and ask another person to take the pictures for you. Remember that the scene will be cleared up soon after the accident, and this could cost you some vital evidence. Taking photos will greatly help your attorney build a strong case.
Take the contact details of witnesses and responders – There are a number of contact details that you will want to collect at the scene of the crash. Take the names, addresses, and phone numbers of any witnesses that may be able to give testimonies on your behalf. Also, take the details of any other drivers involved, as well as their insurance details. If a truck was involved, take the details of the trucking company too. Lastly, you want to record the details of the attending police officers, including their names and badge numbers.
Get medical attention – The next step to take is to get medical attention as soon as possible. What feels like a minor injury at the time can be much more serious in reality, particularly after the shock and adrenaline have worn off. Florida Statute 627.736 only gives you 14 days to acquire medical treatment before your insurance company devalues or rejects your claim entirely. Remember that not all injuries are visible. Go to a doctor and be sure that you don't get any nasty surprises later on.
Contact a personal injury lawyer – Having received medical treatment, you should then hire a law firm to represent you. The quicker you act, the better, as your attorney will need time to collect all the necessary evidence, file paperwork, correspond with the insurance company, and build you a strong case. As previously mentioned, evidence may not survive for long.
Refuse liability – In reality, anything you say can be twisted to fit the narrative of someone else who is seeking to pass liability for the accident onto you. This unfortunate truth has led to many people losing their right to compensation after they apologized or accepted responsibility at the scene of the crash.
What Are the Laws Surrounding Trucking Companies?
Fort Myers and the entire State of Florida see many trucks traveling on the roads despite failing to meet regulatory safety standards. This breach is often purposefully done by trucking companies who are more concerned with increasing their profits than following the law.
Federal Motor Carrier Safety Administration has outlined the many regulations that trucking companies and drivers must follow before allowing their vehicles on the road. For example, truckloads must not exceed a certain weight, permits must be held that only allow trucks to travel during quiet periods, and drivers must all have been trained to a sufficient standard. Failing to meet these standards increases the risk of truck accidents occurring and endangers the lives of those on the road.
However, despite these strict restrictions and regulations, laws are ignored in order to speed up deliveries and save money. Overloading a truck is an easy way for a company to maximize its profits on a delivery. It also increases the risk of loose objects falling onto the road and creating the potential for a serious car accident. This is why it is so important that large companies are held responsible for their malpractice. It is our best chance of ensuring that they do not continue to break regulations and endanger the lives of others.
What Damages Could I Be Owed Following a Car Accident?
There are many damages that you may face if you or a loved one has been involved in a car accident caused by loose objects in the road. After your accident, you will need the experience of a personal injury lawyer to review the details of your case and tell you exactly what you are entitled to claim for. Possible damages that you could receive compensation for are:
Medical bills – After an accident, you should always seek medical attention. Unfortunately, medical bills are expensive and can mount up quickly. You may be able to claim for any past and future treatments that you need, as well as prescriptions, appointments, and travel expenses to and from appointments.
Loss of income – Suffering injuries in a car crash will likely lead to you taking time off work. Any wages you have lost as a result should be considered, both past and future. For example, you may have received injuries that are permanent and mean you cannot return to work. In this case, you could receive compensation for loss of potential earnings.
Pain and suffering – This is rather complex and can be difficult to put a monetary value on. This is because it covers the emotional, physical, and physiological suffering you have suffered. You may have lost the ability to pursue your hobbies, practice sports, or even play with your children. Your personal injury attorney will be able to calculate exactly what you are owed for your pain and suffering.
Property damage – The chances are high that your property was damaged during your car accident. This is most likely to be your vehicle but can also include personal property like cell phones. If these damages required professional attention to repair, then you will be entitled to compensation for the costs of these services.
Wrongful death – As per Florida Statute 768.21, the family of a victim who has lost their lives in a car accident has the right to claim compensation. This lawsuit is intended to aid families to cover funeral expenses and loss of consortium.
If you or a loved one has been involved in a car accident that was caused by a loose object, then you need the representation of a personal injury lawyer at The Law Place. Schedule a free consultation so that a member of our team can review the details of your case and tell you exactly how much compensation you are entitled to.
What Are Some Common Injuries Caused by Car Accidents?
Car accidents happen every day, all over the world, and affect millions of people a year. The presence of loose objects on the road make the chances of a severe accident much higher and can lead to drivers sustaining serious injuries, such as:
Neck injuries like whiplash.
Cuts, abrasions, and bruises.
Severe burns.
Spinal cord injuries.
Internal bleeding.
Soft tissue damage.
Paralysis.
Organ damage.
Traumatic brain injuries.
Fractured or broken bones.
If you are making a personal injury claim, psychological injuries can also be included. This may be post-traumatic stress disorder (PTSD), depression, or anxiety. Contact a personal injury lawyer at The Law Place, Fort Myers, and schedule a free consultation today. We will be able to advise you on exactly what you are entitled to.
How Will Comparative Negligence Laws Affect My Personal Injury Claim?
All of the rules regarding comparative negligence in the State of Florida are set out under Florida Statute 768.81. Essentially, it is a statute that allows more than one party to be held responsible for an incident. A court will consider all the evidence and the circumstances under which an accident occurred and decide with whom the liability falls. The at-fault party will be assigned a percentage of responsibility which they will then pay in compensation. This system means that your own negligence will be taken into account and could affect the final outcome of your settlement.
So, if you were in an accident that was caused by loose objects in the road but you were also speeding at the time, then you may be found 20% responsible. The judge would then reduce your final settlement offer by 20%. If you were awarded $20,000, you would receive $16,000 in the end.
How Will No-Fault Insurance Laws Affect My Personal Injury Claim?
As written under Florida Statute 627.7407, Florida's no-fault law means that everyone involved in an accident has a legal responsibility to turn their vehicles over to their insurance companies before they are able to make a claim, regardless of the at-fault party. Every driver is required to own Personal Injury Protection Insurance (PIP) in order to cover these expenses.
The aim of PIP insurance is to cover the costs of any medical bills, lost income, or further expenses that a car accident may cause. However, PIP insurance has a threshold and may not extend far enough to cover ongoing treatments or the effects of a serious car accident. In this case, you would have to file a lawsuit against the party liable for your accident to recover the rest of the costs.
Is There a Time Limit on My Personal Injury Claim?
Hiring a law firm in Fort Myers as quickly as possible following a car accident can make all the difference to the success of your case. Furthermore, Florida Statute 95.11 gives you a strict statute of limitations too. Failing to follow this time limit will see your case rendered null and void in a court of law.
Anyone who has been involved in a car accident in Fort Myers, FL., must present their case to a court within four years, from the date of their accident. A failure to do so will mean that you are no longer entitled to compensation and will have to cover the cost of damages yourself. Unfortunately, in wrongful death cases, this time limit is even shorter. For families that have lost a loved one in a car accident, the law only allows two years to file a lawsuit.
Contact an Attorney in Fort Myers Today
If you or a loved one has recently been involved in a car accident that wasn't your fault, you need the help of an accident attorney today. At The Law Place, we have a dedicated team of lawyers whose main priority is their attorney-client relationships so that you do not need to face any more stress or worry. In working with us, you will receive confidential and impartial advice, as well as a team that will handle all the legalities and paperwork involved in your lawsuit.
Many members of our team have the highest AVVO rating of 10.0, which is based on factors such as client testimonials, years of experience, awards, and qualifications. We guarantee that hiring an injury attorney at The Law Place will help you to focus on your recovery and make your family and happiness the main priority again. Furthermore, we can assure you that you will never face any hidden or unexpected costs down the line. The price that we give you will remain the same, no matter how much work we put into your case.
Our lines are open 24 hours a day, 7 days a week, so what are you waiting for? Schedule a free consultation with an accident attorney today.