The effects of a motorcycle accident can be severe and cause a great amount of suffering for all drivers involved. Under Florida Statute 627.7407, Florida is a no-fault state which means that you would usually turn to your insurance company following an auto accident. However, insurance companies may not always cover the entire cost of your accident. Maybe you have suffered such severe injuries that your compensation won't be able to cover future medical bills. In cases like this, you would turn to the at-fault party to cover the remainder of the cost. In the event that the at-fault party is uninsured, then you may face obstacles in paying for all the damages you have suffered. At The Law Place, we understand how harmful this stress can be to your recovery.
Florida has a complex legal system that can seem overwhelming to face. Here at The Law Place, we have over 75 years of experience in helping clients who have suffered in accidents similar to yours. We offer a free consultation service so you can get impartial legal advice before making any decisions.
If you or a loved one has suffered serious injuries in a Venice motorcycle accident, then you need a personal injury lawyer today. Call us now at (941) 444-4444 for a free case evaluation.
Causes of Motorcycle Accidents in Venice, FL.
Motorcycle accidents are common on the roads of Venice, FL., and can be caused by a variety of reasons. There are many factors that may contribute to a motorcycle accident. Here are some examples:
Driving under the influence of drugs or alcohol – Florida strictly prohibits anyone from operating a vehicle whilst under the influence of drugs or alcohol. These substances can slow reaction times and reduce the driver's ability to make appropriate judgments. No one is safe when there is a driver on the roads who are under the influence, and the effects can be devastating for themselves, other motorists, and pedestrians. Hallucinations, fatigue, and a lack of judgment can all be caused by drugs and lead to serious consequences. Anyone who is prescribed medication must speak to a medical professional before operating a vehicle whilst taking the drug.
Adverse weather conditions – Unpredictable weather is a normal part of life in Florida. Fog and heavy rain can come out of the blue, making the road ahead difficult to see. This increases the risk of head-on collisions significantly, with approaching vehicles being obscured until it is too late. Driving without lights during weather like this can make a driver liable for any accidents that occur as a result.
Motorcycle/vehicle malfunction – Making sure that your vehicle is in full working order is essential to keeping the roads a safe place. It is the responsibility of any vehicle owner to check that their indicators, headlights, brakes, etc., are all in good condition. A duty of care is owed by all drivers to those around them whilst they are operating a vehicle. Maintaining the quality of your vehicle is part of this duty of care, and a failure to do so can have fatal consequences.
Distracted driving – Staying focused on the road is a very crucial part of safe driving. Distracted driving can lead to severe car crashes for which you are liable. Using your cell phone, turning to talk to passengers, and checking your appearance are all examples of distracted driving.
If you have suffered a personal injury as a result of a motorcycle accident, then you need a car accident lawyer before you talk to your insurance company. In the event that the at-fault party is uninsured, an attorney at The Law Place will be able to work on the complexities of your case and fight for your right to compensation.
Our team of dedicated attorneys fight and win for Floridians.
How to Get Compensation in Venice, FL.
The outcome of a motorcycle accident always has the potential to be devastating, regardless of whether the driver has insurance or not. Unfortunately, victims can suffer a serious personal injury and never collect appropriate compensation, leaving them to cover the costs of someone else's mistake. However, even if the motorcyclist was uninsured, the attorneys at The Law Place might be able to prove liability. Our team will investigate possible circumstances, such as the involvement of another at-fault party or the presence of debris on the road. When building your case, your personal injury attorney will determine if you are eligible to claim for any of the following:
Medical bills (past, present, and future).
Loss of income (including potential future losses).
Property damage.
Pain and suffering (emotional, physical, and mental).
Adjustments made to your home or vehicle due to injuries from your accident, i.e., wheelchair ramps.
Loss of enjoyment of life.
If you are unsure of whether you are eligible for any of these, contact an experienced personal injury attorney who will be able to examine your case and determine what claims you can file. Unfortunately, being involved in an accident with an uninsured driver will likely reduce the total compensation that you receive. The driver may have assets that can be used to compensate you. However, if your car accident case goes to court, the chances of a large settlement are low, as the defendant will likely be unable to pay the entire bill.
Nevertheless, this may not be the case, and talking to a personal injury lawyer can help you realize elements of your case that you have never considered before. Further details can all be discussed with a member of our team, who are available 24 hours a day, 7 days a week. Don't let an uninsured driver ruin your life. Call us now for a free case evaluation.
What Are Florida's Insurance Laws?
It is important to be aware of the insurance laws in Florida if you are a vehicle owner. Every driver is responsible for acquiring their own insurance policy, and failing to do so means that they are not protected under the no-fault statute.
If you are covered by an insurance policy in Florida, you will have at least the minimum required personal injury protection (PIP) to fall back on after an accident. All drivers are required to claim through their own insurance before they are eligible for any compensation following a motorcycle accident. Therefore, a driver who has not bought insurance is not entitled to financial compensation after being involved in a car accident.
Being uninsured at the time of your accident can make the process more difficult than it would be for insured drivers. However, there are ways around both a lack of insurance and a lack of coverage for the at-fault party. The best chance you have of success is by hiring an experienced attorney at The Law Place and arranging a free consultation today.
We're Florida's top litigation team with over 75 years of combined experience
What Could an Attorney Do for Me?
It can be difficult to receive enough compensation to cover the costs you have faced following a motorcycle accident if the at-fault driver is uninsured. Insurance companies are only looking to make a profit and will lower your settlement offer any chance they get. However, with the representation of an experienced attorney, you have the chance to get the compensation you deserve.
When working with The Law Place, we will start by making a thorough investigation into your claim in order to establish liability and collect evidence. Afterward, we will begin to create a plan and discuss the options that you have moving forward. Looking at the facts in detail will help us to better estimate the amount of compensation you are entitled to and will help us to build a stronger case. Throughout this process, our team will ensure that you are always in the loop and that any questions or concerns you have are answered as quickly and clearly as possible.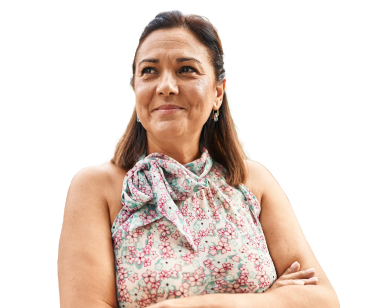 From the initial call to updates on your case status, we are here to get you answers.
How Much Will a Personal Injury Attorney Cost in Venice, FL?
We understand that after facing the costs of recovery from your accident, the idea of paying legal bills may seem impossible. However, we work on a contingency fee basis as overseen by The State Bar Association. This means that you won't need to worry about paying any legal fees before your compensation has been awarded. Afterward, we will take a small percentage of your compensation, and if your claim is unsuccessful, you are not liable for any costs. We assure you that at The Law Place, there will never be any hidden fees to catch you out!
Contact The Law Place Today to Speak to an Attorney
If you or a loved one has been involved in a motorcycle accident that wasn't your fault, then you may able to receive compensation for your suffering. The effects that a car accident has on your life can potentially last a lifetime and will almost certainly cause you a great amount of pain and distress. Therefore, having to deal with the financial burden that your accident brings can be overwhelming for many people.
That is why we are passionate about helping our clients. By working with us, you will never have to handle any paperwork or speak directly to an insurance company. Plus, you will always have an experienced attorney to call when you have concerns. We pride ourselves on the trusting relationships we have built with our clients in the past and guarantee a professional and confidential service.
Upon contacting The Law Place, we will arrange a free consultation for you. This will give you the opportunity to speak with a member of our team before making any final decisions. We urge you to prepare a list of questions for your attorney and write down any concerns that you have about your case. This way, you will have a better idea of what we can offer and a chance to get to know our team.
Our lines are open 24 hours a day, 7 days a week, so there is always someone to talk to. Contact us today to schedule a free consultation at (941) 444-4444.