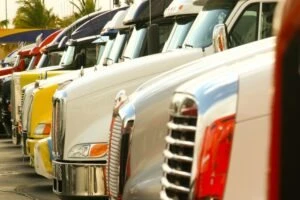 With its bustling highways and busy delivery routes, Florida sees a significant number of truck accidents each year. Accidents involving large commercial trucks and semi-trucks often result in more serious injuries than regular auto accidents due to these vehicles' massive size and weight. The aftermath often devastates truck accident victims, leaving them to deal with physical pain, emotional distress, mounting medical bills, and lost wages.
Navigating the complexities of a truck accident case alone is overwhelming, which is why you need a skilled attorney in your corner. At The Law Place, our experienced truck accident lawyers have helped numerous individuals in Pompano Beach and across Florida fight for their rights and seek the compensation they deserve after a traumatic truck accident.
If you or a loved one is a truck accident victim, don't wait to seek legal assistance. Let our experienced truck accident attorneys guide you through the process, standing up to the trucking companies and insurance companies on your behalf.
Don't face the aftermath of a truck accident alone – call us today at (941) 444-4444 for a free consultation and learn how we can help you regain control over your life.
Atlantic Truck Lines: A Closer Look at Truck Accidents
Florida's transportation routes are not just a conduit for personal vehicles but also vital supply chains for countless commercial and industrial businesses. Among the myriad of trucking companies operating in the state, Atlantic Truck Lines holds a significant place, with its large fleet of trucks carrying goods across Florida and beyond. While these operations contribute to the state's bustling economy, they also bring with them an inevitable risk: the potential for truck accidents.
Atlantic Truck Lines, like any other trucking company, is responsible for ensuring the safety of its operations. This includes hiring qualified and trained drivers, maintaining their fleet of trucks in good working order, and complying with all safety regulations and standards set by the federal and state authorities. However, despite these measures, accidents involving Atlantic Truck Lines' vehicles may still occur, leading to potentially catastrophic outcomes for those involved.
When an Atlantic Truck Lines truck is involved in an accident, the process of seeking compensation becomes even more complex due to the involvement of a commercial entity. The company's obligations and potential liabilities come into play, adding an extra layer of intricacy to an already complicated situation. Notably, the trucking company could be held liable if it is found that they hired an unqualified driver, failed to maintain their vehicles properly, or pressured their drivers to disregard safety regulations for the sake of expedited deliveries.
However, determining liability in such cases is not straightforward. Trucking companies, including Atlantic Truck Lines, typically have robust legal teams and insurance providers ready to defend their interests. They might deny responsibility or try to minimize the extent of their liability, making it incredibly challenging for victims to seek the compensation they deserve.
That's where the expertise of a seasoned truck accident lawyer from The Law Place comes in. Our attorneys have substantial experience dealing with trucking companies, including Atlantic Truck Lines. We know the tactics these companies and their insurers might use, and we're prepared to counter them effectively. We conduct thorough investigations, gather all necessary evidence, and build a robust case to hold all liable parties accountable, whether it's the truck driver, the trucking company, or any other party involved.
Remember, as a victim of a truck accident, you have rights, and you deserve justice. Our team at The Law Place is ready to stand by your side, fighting relentlessly to ensure you receive the full compensation you are entitled to, helping you on your journey towards recovery.
Our team of dedicated attorneys fight and win for Floridians.
The Severity of Truck Accidents in Florida
The severity of truck accidents cannot be overstated. Unlike auto accidents involving smaller vehicles, those involving large commercial trucks and semi-trucks often result in far more serious injuries, with victims bearing physical pain and significant emotional trauma.
Due to their immense size and weight, commercial trucks can cause devastating damage when involved in an accident. Accidents can lead to serious injuries, including but not limited to:
Traumatic brain injuries.
Spinal cord injuries.
Broken bones.
Internal organ damage.
Fatalities.
These types of injuries often require extensive medical treatment, multiple surgeries, long-term therapy, and can sometimes result in permanent disability. The physical suffering endured by truck accident victims is profound, impacting their quality of life and daily functioning.
However, the suffering is not only physical. Truck accidents can also leave victims with deep emotional scars. The trauma of the accident can lead to conditions like Post Traumatic Stress Disorder (PTSD), anxiety, depression, and other mental health issues. These emotional injuries can be just as debilitating as the physical ones, affecting a victim's ability to return to normal life, work, or enjoy activities they once loved.
Furthermore, truck accidents don't just affect the victims involved. Families, too are thrown into turmoil, having to care for injured loved ones, grapple with the loss of income, and face the grief of losing family members in the worst-case scenarios. The ripple effects of these accidents extend beyond the immediate victims, creating waves of emotional distress and financial instability.
Understanding the severity and far-reaching impacts of truck accidents underscores the crucial need for victims to seek compensation. However, dealing with insurance companies and legalities in the aftermath of such a traumatic event can be daunting, which is where an experienced personal injury attorney comes into the picture.
Causes of Truck Accidents
As complex as the aftermath of a truck accident can be, so too are the incidents themselves. Truck accidents can occur for many reasons, each contributing to the intricate landscape of a truck accident case. This complexity can further complicate the claim process, as multiple parties could be at fault. From the truck driver to the trucking company, the manufacturer of the truck, or even other drivers on the road, identifying all liable parties is crucial in ensuring that victims are adequately compensated.
Driver Fatigue
One primary cause of truck accidents is driver fatigue. Despite regulations limiting the hours a commercial truck driver can operate, many truck drivers often find themselves pushing beyond these limits. Extended hours on the road can lead to exhaustion, slower reaction times, and impaired judgment, increasing the risk of accidents.
Distracted Driving
Distracted driving is another common cause of truck accidents. Commercial truck drivers who divide their attention between their mobile devices, GPS systems, or even food and drink, and the road are more likely to cause accidents. In the seconds it takes to read a text message or change a radio station, a truck can travel the length of a football field, creating ample opportunity for catastrophic collisions.
Aggressive Driving
Aggressive driving and driver error also play significant roles in causing truck accidents. Speeding, tailgating, improper lane changes, and failure to obey traffic signals are some of the reckless behaviors exhibited by aggressive drivers. On the other hand, driver error can stem from a lack of training, lack of experience, or simple mistakes that can have deadly consequences.
Poor Truck Maintenance
Moreover, the state of the truck itself can contribute to accidents. If a trucking company neglects regular maintenance or a manufacturer produces defective parts, these issues can lead to truck failures on the road, causing accidents. In such scenarios, the trucking company or the manufacturer could be held liable for the accident.
Other Drivers
In some cases, other drivers on the road can contribute to truck accidents. Irresponsible driving near large trucks, cutting off a truck, or lingering in a truck's blind spot can lead to accidents. In such instances, these drivers may also share in the liability for the accident.
Multiple Factors
Understanding the cause of a truck accident is crucial in determining liability. Often, multiple parties can be at fault, making the claim process even more complex. However, pursuing compensation from all at-fault parties is paramount for the victim to be properly compensated and for justice to be served.
We're Florida's top litigation team with over 75 years of combined experience
Florida's Modified Comparative Fault Laws
In Florida, a "modified comparative negligence" regime prevails. This permits you to pursue damages, even when you share some responsibility for the incident. But, the portion of your fault will lead to a corresponding reduction in your compensation. A personal injury lawyer can provide specific insights about your case.
If the level of your fault is established at 50% or above for the incident, these laws prohibit you from filing a claim.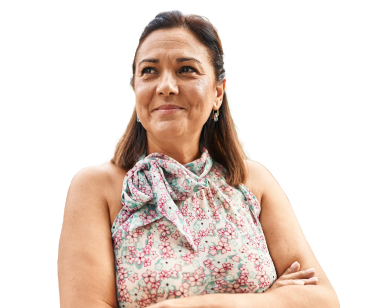 From the initial call to updates on your case status, we are here to get you answers.
Why You Need an Experienced Truck Accident Lawyer
Navigating the aftermath of a truck accident can be complex, stressful, and often overwhelming. Adding to this complexity is the challenge of dealing with insurance companies. The process of filing claims and negotiating settlements can be a daunting task for anyone, let alone victims dealing with the physical and emotional trauma following an accident. This is why hiring an experienced accident injury lawyer is not just beneficial, but often essential.
Despite outward appearances, insurance companies do not have your best interests at heart. Their primary aim is to protect their bottom line. This often means they employ strategies aimed at minimizing the amount they have to pay out in claims. They may try to downplay the severity of your injuries, argue that the accident was partly or wholly your fault, or even attempt to rush you into accepting an inadequate settlement before the full extent of your injuries and their impacts have become clear.
An experienced truck accident lawyer understands these tactics and knows how to counter them effectively. They have the knowledge and skills to accurately assess the value of your claim, taking into account not just your current medical expenses and lost wages, but also future costs, pain and suffering, and any other damages to which you may be entitled. They can negotiate assertively with the insurance company, ensuring your case is presented in the strongest possible light.
When multiple parties are involved in an accident, the complexity multiplies. An experienced truck accident lawyer can help determine all potential at-fault parties and navigate the intricacies of dealing with multiple insurance companies. They can also guide you through the often complex process of filing a lawsuit, if necessary, and represent your interests in court.
By hiring an experienced truck accident lawyer, you are essentially leveling the playing field. You are protecting your rights and ensuring that your interests are robustly represented. You are providing yourself with the best possible chance to secure the full and fair compensation you need and deserve following a truck accident.
Remember, dealing with the aftermath of a truck accident is not something you have to do alone. With the right legal representation, you can focus on your recovery while your lawyer handles the complexities of your case. The peace of mind this can provide during such a challenging time can be invaluable.
The Law Place: Your Advocate in a Truck Accident Claim
When you're dealing with the aftermath of a truck accident, you need more than just a lawyer. You need an advocate. You need a team that is ready to stand by your side, to fight for your rights, and to pursue justice relentlessly on your behalf. You need The Law Place.
At The Law Place, we're not just another Florida law firm. We are a collective of highly skilled and experienced attorneys, boasting over 75 years of combined experience in dealing with truck accident cases. We are litigators constantly fine-tuning our skills in pursuit of victory and justice for our clients. We take pride in our team approach, knowing that the complexity of truck accident cases often necessitates multiple perspectives and areas of expertise. When you choose The Law Place, you are not just getting one attorney; you are getting a team of attorneys dedicated to your case.
Our lawyers have handled cases in almost every Florida county, as well as in various Federal Courts. This extensive experience means we understand the intricacies of the local legal systems and have a proven track record of achieving successful outcomes for our clients. Many of our attorneys hold an AVVO 10.0 rating, the highest possible rating on the site, which is based on associations, trial skills, awards, length of practice, and client reviews.
But we are more than just our credentials. At The Law Place, we truly care about our clients. We understand the difficulties and the emotional toll a truck accident can have on victims and their families. We have heard the stories, held our clients' hands through difficult times, and we commit to be there for you 100% as we pursue your case.
Choosing The Law Place means choosing an unwavering commitment to your case, your rights, and your recovery. We understand that the path to justice can be a long one, but we are prepared to walk it with you every step of the way.
The first step? Reach out to us for a free consultation. Let us show you what it means to have The Law Place as your advocate.
Atlantic Truck Lines Truck Accident Lawyer Florida, FAQ
What should I do immediately after a truck accident?
The first priority is to seek medical attention, even if you feel fine. Some injuries may not be immediately apparent. Additionally, it's crucial to document the incident, including taking photos of the scene, your injuries, and any property damage. If there were witnesses, try to get their contact details. Report the accident to the police and your insurance company as soon as possible.
What evidence can be beneficial in a truck accident case?
Various forms of evidence can prove invaluable in a truck accident case. This could include police reports, medical records, photographs of the scene, witness testimonies, and any other documentation related to the accident. In some cases, data from the truck's black box, driver's logbooks, and company records might also be relevant.
Can the trucking company be sued for negligent hiring practices?
Yes, if it can be demonstrated that the trucking company did not follow industry or legal standards when hiring the driver involved in your accident (for example, if the driver had a history of reckless driving), the company may be held liable.
What does the term "jackknife" mean in truck accidents?
A jackknife accident is a specific type of truck accident where the trailer swings out to form a 90-degree angle with the truck's cab, similar to a folding pocket knife. This often happens if the driver brakes suddenly, and can result in a multi-vehicle accident.
What role does a truck's "no-zone" play in accidents?
A truck's "no-zone" refers to the areas around a truck where the driver has limited or zero visibility. These include the areas directly in front, behind, and to the sides of the truck. Accidents often occur when smaller vehicles stay in these "no-zones."
Rise Above the Aftermath: Let The Law Place Guide Your Journey to Justice
A truck accident can leave victims and their families grappling with physical injuries, emotional trauma, and financial uncertainties. The journey to recovery and justice may seem daunting and overwhelming. But you are not alone in this struggle.
At The Law Place, we understand the challenges you face, and we are here to stand by your side. We are more than just attorneys; we are your advocates, your allies, and your champions in this fight for justice. With over 75 years of combined experience, we are adept at navigating the complexities of truck accident cases, fighting relentlessly to ensure you get the compensation you deserve.
At The Law Place, we are dedicated to transparency. We work on a contingency fee basis, which means we don't get paid unless you do. There are no upfront costs or hidden fees; our focus is on your recovery and securing the justice you deserve.
Taking the first step toward justice can be the hardest, but you don't have to take it alone. Contact The Law Place today to schedule your free, no-obligation consultation. Let us help you understand your rights, explore your legal options, and start charting the path towards justice.
Remember, in the fight for justice, you don't have to stand alone. With The Law Place, you have a dedicated team of skilled and compassionate attorneys ready to stand with you, fight for you, and help you rise above the aftermath of your truck accident.
Take the first step today by speaking to an experienced truck accident attorney at (941) 444-4444.