Truck accidents can have devastating consequences, resulting in severe injuries, property damage, and emotional trauma. When faced with the aftermath of a truck accident, it is essential to have a trusted legal partner by your side. The Law Place is a reputable Florida law firm dedicated to advocating for the rights of truck accident victims. With our experienced team of truck accident lawyers, we are here to guide you through the complexities of your case and fight for the justice and compensation you deserve.
At The Law Place, we understand the challenges you may be facing after a truck accident. Our compassionate and knowledgeable attorneys are ready to listen to your story and provide you with a free consultation to assess your case. We operate on a contingency fee basis, which means you don't pay any upfront fees, and we only get paid if we win your case. Don't wait to seek the legal help you need.
Contact The Law Place today at (941) 444-4444 to schedule your free consultation and let us start working on your behalf.
Your rights matter, and we are here to fight for you.
The Impact of Schwend Truck Accidents
Truck accidents involving Schwend trucking company can have a significant impact on the lives of those involved. These accidents pose unique challenges and complexities compared to other types of accidents. Understanding the specific factors at play is crucial in navigating the legal landscape and seeking the compensation you deserve.
Severe Consequences
Schwend truck accidents often result in severe consequences due to the sheer size and weight of commercial trucks. The force of impact can lead to catastrophic injuries, including traumatic brain injuries, spinal cord injuries, fractures, and even fatalities. The extent of damages and the long-term impact on the lives of victims can be immense.
Complex Liability Issues
Determining liability in Schwend truck accidents can be more complex compared to other accidents. Multiple parties may be involved, including the truck driver, the trucking company, maintenance contractors, cargo loaders, and even the truck manufacturer. Identifying the negligent party or parties is crucial in building a strong case and seeking appropriate compensation.
Adherence to Federal and State Regulations
The trucking industry operates under a strict set of federal and state regulations. Schwend trucking company is responsible for ensuring compliance with these regulations, which cover areas such as driver qualifications, hours of service, vehicle maintenance, and cargo securement. Any violations of these regulations can significantly impact the liability assessment and the overall outcome of the case.
Challenges in Investigation
Investigating Schwend truck accidents requires specific experience and resources. Gathering evidence, including accident reports, black box data, driver logs, maintenance records, and witness statements, is essential to establish the cause of the accident and the negligence involved. The Law Place's experienced truck accident lawyers have the necessary resources and network to conduct a thorough investigation.
Insurance Company Tactics
Dealing with the trucking company's insurance company can be challenging. They may employ tactics to protect their interests, downplay the severity of injuries, or shift blame onto the victim. Having skilled truck accident lawyers from The Law Place by your side is crucial in countering these tactics and advocating for your rights.
Our team of dedicated attorneys fight and win for Floridians.
The Role of Negligence in a Truck Accident Case
Truck accidents often occur due to negligence on the part of truck drivers and trucking companies. Understanding how negligence contributes to these accidents is essential in determining liability and seeking justice for the victims.
Negligence of Truck Drivers:
Truck drivers have a duty to operate their vehicles safely and responsibly. However, negligence on their part can lead to devastating accidents. Examples of truck driver negligence include:
Fatigue – Truck drivers who violate hours-of-service regulations or fail to take adequate rest breaks increase the risk of accidents due to fatigue-related impairments.
Distracted Driving – Truck drivers who engage in activities such as texting, talking on the phone, or using electronic devices while driving divert their attention from the road, making them more prone to causing accidents.
Impaired Driving – Operating a truck under the influence of alcohol or drugs jeopardizes the safety of other motorists and can lead to serious accidents.
Responsibilities of Trucking Companies
Trucking companies play a vital role in ensuring the safe operation of their fleet. They have a responsibility to follow federal and state regulations governing the trucking industry. Failure to meet these responsibilities can contribute to truck accidents.
Some key responsibilities include:
Proper Hiring and Training – Trucking companies must thoroughly screen potential drivers, verify their qualifications, and provide adequate training to ensure they are competent and knowledgeable.
Vehicle Maintenance – Regular inspection and maintenance of trucks are essential to prevent accidents caused by mechanical failures or defective parts.
Cargo Securement – Trucking companies must ensure that cargo is properly loaded, balanced, and secured to prevent shifting or falling during transit, which can cause accidents.
Compliance with Hours-of-Service Regulations – Trucking companies must monitor and enforce compliance with hours-of-service regulations to prevent fatigued driving.
By emphasizing the importance of negligence and the responsibilities of truck drivers and trucking companies to follow federal and state regulations, The Law Place aims to hold those at fault accountable for their actions. Our experienced truck accident lawyers understand these complexities and work diligently to investigate the causes of the accident, identify instances of negligence, and fight for the rights of truck accident victims.
Schwend Trucking Accident Lawyers: Dedicated Advocates
When faced with the aftermath of a Schwend truck accident, having dedicated and experienced legal representation is crucial to protect your rights and seek fair compensation.
Schwend Truck Accident Lawyers at The Law Place are committed to advocating for truck accident victims and holding negligent parties accountable. With our extensive knowledge and expertise in handling truck accident cases, we are prepared to fight for the justice you deserve.
Comprehensive Legal Guidance
Our team of Schwend Truck Accident Lawyers understands the complexities and intricacies of truck accident cases. We have a deep understanding of the trucking industry, federal and state regulations, and the tactics employed by insurance companies. With this knowledge, we provide comprehensive legal guidance tailored to the specific circumstances of your case.
Experience in Truck Accident Cases
With a proven track record in handling truck accident cases, our lawyers have a wealth of experience in investigating, negotiating, and litigating on behalf of our clients. We understand the unique challenges that arise in Schwend truck accidents and are prepared to navigate the legal landscape to achieve the best possible outcome for you.
Tireless Advocacy for Your Rights
At The Law Place, we are dedicated to fighting for your rights and seeking the compensation you deserve. We meticulously investigate the accident, gather crucial evidence, consult with experts, and build a strong case on your behalf. Our skilled negotiators are adept at handling insurance companies and will work tirelessly to secure a fair settlement. If a fair resolution cannot be reached, we are fully prepared to take your case to trial.
Client-Centered Approach
We understand the physical, emotional, and financial toll a Schwend truck accident can have on your life. Our team takes a compassionate and client-centered approach, providing you with personalized attention and support throughout the legal process. We will keep you informed, address your concerns, and ensure that your voice is heard every step of the way.
No-Win, No-Fee Representation
Seeking legal representation should not add to your financial burdens. That's why as well as a free consultation, we offer our services on a contingency fee basis. You won't have to worry about upfront costs or legal fees unless we win your case. This approach allows you to focus on your recovery and pursue justice without any financial risk.
We're Florida's top litigation team with over 75 years of combined experience
Losing a Loved One in a Truck Accident: Seeking Justice and Closure
Losing a loved one in a truck accident is an unimaginable tragedy that leaves families devastated and grappling with profound grief. In addition to the emotional pain, families are often burdened with financial challenges and the uncertainty of the future. During this difficult time, seeking justice and closure becomes paramount.
When a family member dies as a result of a truck accident caused by negligence, surviving family members may have grounds for a wrongful death claim. This legal avenue allows them to seek compensation for the financial and emotional losses they have suffered. While no amount of compensation can bring back a loved one, it can help alleviate the financial burdens and provide a sense of justice.
A wrongful death claim in a truck accident requires establishing the negligence of the responsible party. This can include demonstrating that the truck driver, trucking company, or other entities acted negligently or recklessly, leading to the fatal accident. Gathering evidence, consulting with experts, and conducting a thorough investigation are crucial steps in building a strong case.
Compensation sought in wrongful death claims can cover a range of losses, including funeral and burial expenses, loss of financial support, loss of companionship, and the emotional anguish endured by the surviving family members. The Law Place understands the immense pain and challenges families face after losing a loved one, and we are dedicated to providing compassionate and assertive legal representation during this trying time.
Our experienced truck accident lawyers will work diligently to ensure your rights are protected and that you receive the compensation you deserve. We will handle all legal aspects of your case, allowing you to focus on healing and rebuilding your life. Our goal is to provide support, guidance, and unwavering advocacy to help you seek justice for your loved one's untimely passing.
While we understand that no amount of compensation can erase the pain of losing a loved one, holding the responsible parties accountable can provide a sense of closure and prevent similar tragedies from happening to others. The Law Place is committed to being there for you every step of the way, fighting fiercely on your behalf to bring justice and closure to your family.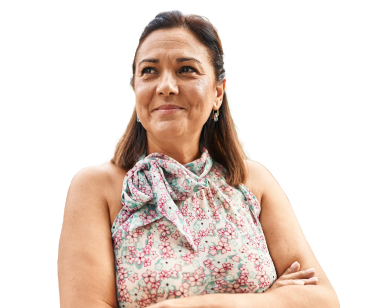 From the initial call to updates on your case status, we are here to get you answers.
Seeking Compensation After a Truck Accident
Being involved in a Schwend truck accident can result in significant physical, emotional, and financial hardships. Seeking fair compensation is essential to help you recover and rebuild your life. At The Law Place, our experienced truck accident lawyers are committed to guiding you through the process of seeking the compensation you deserve.
Types of Damages
After a truck accident, you may be eligible to claim various types of damages, including:
Medical Expenses – This includes current and future medical bills related to your injuries, such as hospital stays, surgeries, medication, rehabilitation, and therapy.
Lost Wages – If your injuries prevent you from working, you may be entitled to compensation for lost wages and diminished earning capacity.
Pain and Suffering – Truck accidents often result in physical pain, emotional distress, and a decreased quality of life. Compensation may be available for these intangible damages.
Property Damage – If your vehicle or personal belongings were damaged in the accident, you can seek compensation for repair or replacement costs.
Punitive Damages – Punitive damages may be awarded in certain truck accident cases where the at-fault party's behavior is deemed particularly reckless, intentional, or grossly negligent. Unlike compensatory damages that aim to cover the victim's losses, punitive damages are meant to punish the responsible party and deter similar misconduct in the future. They may only be awarded in cases that go to trial.
Establishing Liability
To seek compensation, it is crucial to establish liability for the truck accident. We will identify the negligent parties, which may include the truck driver, Schwend trucking company, maintenance contractors, or other entities, depending on the circumstances.
Dealing with Insurance Companies
Navigating the complexities of dealing with insurance companies can be challenging, especially when facing large trucking companies' insurance providers. They may attempt to minimize your claim or shift blame onto you. Having experienced truck accident lawyers by your side is essential to protect your rights and ensure that you receive a fair settlement. Our lawyers will handle all communication and negotiations with the insurance company, fighting for the compensation you deserve.
Trial Representation, if Needed
While most truck accident cases are settled out of court, sometimes a fair settlement cannot be reached. In such situations, The Law Place is fully prepared to take your case to trial. Our experienced trial attorneys will present your case with dedication, skill, and expertise, fighting for your rights in the courtroom.
Schwend Truck Accident Lawyer Florida, FAQ
What should I do immediately after a truck collision?
After a truck collision, the first priority should be your safety and the safety of others involved. Seek medical attention for any injuries, if needed, and contact law enforcement to report the accident. It's also important to gather information from the other party involved, such as their insurance details and contact information.
How common are trucking accidents compared to other auto accidents?
While trucking accidents are less frequent than other auto accidents, they tend to result in more severe consequences due to the size and weight of commercial trucks. Trucking accidents can cause significant injuries, property damage, and even fatalities.
What if the trucking company hired the negligent truck driver?
If the trucking company hired a negligent truck driver, they may be held liable for their employee's actions. A knowledgeable truck accident lawyer can help investigate the relationship between the truck driver and the trucking company to determine the extent of their liability.
How long do I have to file a claim after a truck accident occurs?
The time limit, known as the statute of limitations, to file a claim after a truck accident varies by state. It's essential to consult with a truck accident lawyer promptly to ensure that you don't miss the deadline and lose your right to seek compensation.
Speak to the Truck Accident Attorneys From The Law Place Today
When you experience a truck accident, the physical, emotional, and financial toll can be overwhelming. However, you don't have to face the aftermath alone. The Law Place is here to provide dedicated support and legal representation throughout the entire process.
Our experienced truck accident lawyers understand the complexities and challenges associated with truck accidents. We have witnessed the devastating consequences they can have on the lives of victims and their families. That's why we are committed to seeking justice and pursuing the maximum compensation available.
At The Law Place, we operate on a contingency fee basis, meaning you only pay if we win your case. Our initial consultations are free, providing you with an opportunity to discuss your situation and learn more about your legal options.
Don't let the burden of a truck accident overwhelm you. Take the first step towards justice and compensation by reaching out to The Law Place today. Let us be your trusted advocates during this challenging time, fighting for your rights and helping you rebuild your life.
Contact us at (941) 444-4444 to schedule your free consultation.