Improper turns are one of a number of factors that can increase the risk of a car crash. These unsafe maneuvers compromise road safety and can include illegal u-turns, rushing to take a turn, not following traffic signals, and more.
The personal injury lawyers at The Law Place have found car accident cases involving improper turns can often inflict significant injuries and damage. This is because there is more risk of collision to the side of the vehicles, bringing any potential impact closer to passengers and drivers.
If you would like to speak to a member of the law firm to find out what kind of compensation you may be rightfully owed, contact The Law Place today to schedule a free consultation on (941) 444-4444. Phone lines are open 24/7.
How Might an Improper Turn Occur in Venice?
Turning improperly takes place when drivers make a turn or change lanes in a way that is not in line with the rules of the road, either through dangerous driving or not signaling properly. When changing lanes, a failure to signal properly can be unpredictable for other drivers, not allowing sufficient time for them to react. Research from the Society of Automotive Engineers found that 50% of drivers fail to signal when changing lanes, and 25% fail to signal for a turn, showing improper turns to, unfortunately, be a factor of the roads in Florida and across the United States. Examples of scenarios where turns that could be classified as improper include:
Failing to stop when a traffic light has changed to red.
Turning when there is a stop sign.
Driving when the car does not have the right of way.
Turning on the road where U-turns are not permitted.
If any of the improper maneuvers above sound familiar, you can get a free case evaluation from a car accident lawyer today. You'll have the chance to ask any questions, as well as getting some initial legal advice to outline the options that available to you. Call today to start your legal journey to get the justice you deserve.
Our team of dedicated attorneys fight and win for Floridians.
Why Do Drivers Take Improper Turns in Venice?
When a driver makes an improper turn on the road, there can be serious consequences when it comes to injuries and property damage. Attorneys from The Law Place have seen plenty of cases where drivers have found themselves in these kinds of situations from seemingly minor causes. Being distracted or lacking in concentration because of tiredness can cause a reduction in awareness of surroundings. In other instances, drivers may have simply not planned sufficient time for their trip and so find themselves rushing on the roads, which can lead to what may be judged to be negligent driving. There can also be times where driving takes place under the influence of alcohol or other mind-altering substances.
As the above familiar car accident factors from our legal firm show, even when you may have the most responsible driving skills and diligence, the choices and actions of other drivers are factors that are beyond control and significantly impact road safety. It's unfortunate for victims that there is often nothing that can be done when it comes to trying to prevent a crash when another driver has made an improper turn.
Accident lawyers at The Law Place are experienced in dealing with car accident cases from improper turning as well as other types of collisions. With years of specialist experience, our accident attorneys have the knowledge to assess liability after an accident and are here to fight for the maximum compensation that may be owed to victims.
If you have been involved in a collision from an improper turn, there is a strong chance that trauma and injuries will have been experienced. Our law firm helps those affected get the justice deserved. If you'd like to find out what you may be able to claim, contact The Law Place today for a free case evaluation and find out what you may be entitled to.
What to Do if an Accident Takes Place
Shock is a common reaction for drivers and passengers after a car accident, in particular, when there is a major disruption to the roads, which can often be the case when there has been an accident caused by an improper turn and multiple lanes have been affected. Accident attorneys at The Law Place frequently see damage to many vehicles and multiple potential injuries for the drivers and passengers involved. If an accident should take place, there are a few key points to prioritize for safety. In order to most efficiently and carefully deal with these, the top thing to remember is to try to avoid panicking and aim to stay as calm as possible. The first actions to take at the site of a motor vehicle accident in Florida are:
Stay at the site of the car accident with all parties – This is to ensure a case does not get classed as a 'hit and run.'
Gather in a safe place nearby – Use any high visibility signs you may have to warn other drivers of the current obstruction on the road and find a spot where you can stay clear of any hazards.
Call the emergency services – Florida Statute 316.062 outlines the legal obligation to call the police after a car accident. This applies when there are injuries to those involved or significant property damage. A police report forms a vital piece of evidence in cases, which may be helpful for future claims. If any parties involved require immediate medical attention, an ambulance should also be called to the scene.
Share information with any other parties involved – All drivers will need to exchange names, vehicle details, insurance information, and contact details. As well as the other driver, people who may have witnessed the car accident can also provide valuable support for cases, so do approach passers-by, cyclists, and other motorists for their details too.
Review the scene for any potential evidence – Collating as much evidence as possible will help your car accident lawyer present the strongest possible case, so gather photos to help your memory, covering the road, injuries, vehicles, and any other specific factors which may be relevant to your auto accident. Images capture factual information and can often form a helpful record of impact.
We're Florida's top litigation team with over 75 years of combined experience
Important Actions to Take to Help Your Case After a Car Accident
Once the urgent actions have been taken care of, the next steps of alerting insurance companies and letting others know what has happened with the car crash may seem straightforward. However, there are further considerations for how to go about communications after a car crash. The pointers below come from best practice gathered from the team of lawyers at The Law Place with the intention of getting the maximum compensation you may be owed for personal injuries in a car accident case:
Get a legal review of your case – You can do this for free with a personal injury attorney at The Law Place when you call to schedule a free consultation. This is your chance to get an initial legal view of the strength of your case, as well as your chance to ask any questions.
Alert your insurance company – There is a legal obligation to let your insurance company know about any accident which may take place. At The Law Place, our attorneys recommend speaking to a car accident attorney before doing this, where possible, in order to prepare the clarity of your claim. Remember, anything you might say to an insurance company could potentially be used to undermine the value of your claim.
Be wary of posting on social media – As with communications to insurance companies, your words on social media, whether on public or private profiles, is evidence that may be used against you. It's best to steer clear of social media announcements, especially when emotional. Lawyers recommend updating loved ones privately to start with.
Keep a journal to record all activities – Getting into this habit of logging information can help your car accident lawyer to fight for your case and claim fair amounts of damages that reflect the pain and suffering you or a loved one has experienced. Document any symptoms, adjustments needed for your life, and times when pain has been experienced.
Keep records for all bills – Documenting costs means saving any bills or requesting receipts for medical bills, any transport which may be needed to and from appointments, adjustments that may have been made to your home, and more. There may be more expenses that you incur as a result of the car accident. By gathering receipts for all costs, you will help your personal injury attorney to quantify the range of damages in your case.
If you have are unsure about how some of the details of your particular case may fit with the actions above and have questions, you can speak to an accident lawyer from The Law Place to get some initial advice for free. Just call today to schedule your free consultation.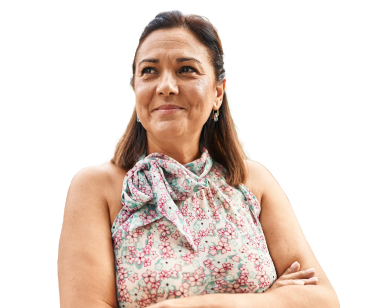 From the initial call to updates on your case status, we are here to get you answers.
The Key Facts About Personal Injury Protection (PIP) in Venice
Each state has its own laws, and Florida is a no-fault state. In the event of a car crash taking place, all parties must contact their insurance providers to let them know about the incident – this is regardless of whether they are the at-fault party or not. You can read more about this law in the Florida Statute 627.7407.
In terms of other legal requirements, there is also a need for all drivers to carry a $10,000 minimum personal injury protection (PIP), in addition to another $10,000 for property damage coverage. Further details can be found in Florida Statute 627.736. All insurance providers must cover 80% of bills for property damage and medical care up to your policy limit. The maximum amounts covered vary depending on your insurance provider. To find out the amounts covered by your insurer, check the information in your policy documents.
If you have questions about how personal injury protection or insurance company terms may relate to your case, a personal injury lawyer from The Law Place could help. As well as providing specialist guidance to understand your rights and obligations, they can also give you an idea of what you may be owed in compensation after an accident that was not your fault. To schedule a free consultation for your case, call today.
Dealing With Your Insurance Company After a Car Accident
At The Law Place, our team of accident lawyers has experience dealing with insurance companies and collaborating on the legal process to get the highest compensation owed to clients. We will also gather evidence and information to help your case. The attorney-client relationship at our law firm is built on communication and trust.
Whilst all insurance providers exist to provide cover to clients should they need it, our lawyers often offer the reminder of how the business of insurance works by balancing payouts with profit targets. Whilst insurance companies have legal obligations to make payouts to clients who have made claims. It is in the interests of profitability to deliver payouts of the lowest possible value whilst adhering to the commitments made in policy terms and conditions.
It has been known for car accident victims without legal representation to miss out on what they may be rightfully owed by favoring a quick settlement and peace to focus on recovery. The unfortunate outcome has been car crash victims finding themselves short of further medical expenses and other costs that may not have been fully accounted for in the details of the case. Car accident attorneys at The Law Place stand for fairness and justice, drawing on years of specialist experience in car accident personal injury law and getting compensation owed to victims. Our legal team is here to support you in dealing with insurance providers and their processes, as well we navigating the Florida legal system.
To find out how a Florida lawyer could help your personal injury claim, call The Law Place to find out how legal representation could help your case today.
What Compensation Paid to Car Accident Victims May Cover
Lawyers at The Law Place seek to support car crash victims and their loved ones in getting the justice and compensation deserved after car accidents that were not their fault. Our personal injury attorneys have experience in quantifying damages for immediate impact, as well as projecting future costs which may be incurred. An overview of the types of expenses that the team typically secure compensation for is as below:
Any loss of wages – This includes backdated lost income, along with future earning potential.
Medical expenses – As well as covering hospital treatments, this category also includes transportation to hospitals. There are also claims for accessibility adjustments that may be needed in the home.
Pain and suffering – This can be challenging to document, especially when the focus is on recovery and feeling better. Attorneys are experienced in quantifying suffering and emotional distress, which can often be life-changing for victims.
Wrongful death – In the most unfortunate scenario where the life of a loved one has been lost, compensation is available to cover costs for funeral expenses. There are also claims that can be made to account for the loss of income to the family household.
Talk to a Venice Car Accident Lawyer Today
If you or a family member have been involved in an accident involving improper turns or any other type of disorderly driving which was not your fault, you may be entitled to compensation.
At The Law Place, our team of car accident lawyers has handled cases involving improper turns, along with a range of other types of collision, in Venice and across Florida. The legal team has a detailed understanding of the law and its complexities to put forward the most compelling cases, challenge the opposition, and explain the legal process at every step of the way to clients and their loved ones. If you'd like to speak to a member of the team in a free consultation, call (941) 444-4444 and arrange a review of your case today. Phone lines are open 24/7.