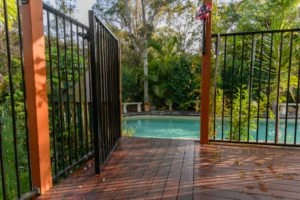 Swimming is a popular recreational activity in Florida, where the Sun is bright. According to the information given by the Centers for Disease Control and Prevention, swimming is the fourth most popular recreational activity in the whole of the United States.
As fun as swimming is, there are also many potential hazards involved, and personal injury as a result of swimming pool accidents are common occurrences. Swimming pool accidents can occur at both private and public pools as well as water parks and wave parks, of which Florida has many.
If you or a loved one have been involved in a swimming pool accident, then it is time to contact a personal injury lawyer. An experienced attorney, such as those found at The Law Place, will help you to claim the compensation you deserve.
We offer a free consultation, and our phone lines are always open, so call us now at (941) 444-4444.
Which Laws Apply to Swimming Pool Accidents in North Port, Florida?
In North Port, both state and federal laws apply. When it comes to accidents involving swimming pools, below are some laws that commonly apply.
Gross negligence – Gross negligence applies where the owner of the swimming pool has violated their duty of care. Such is the case if there is a disregard for those with access to the pool. For example, perhaps they were aware of a hazard and failed to take action to either prevent it or warn you about it.
Premises liability – Premises liability laws mean that owners of swimming pools have a responsibility to maintain the pool and the surrounding area.
Attractive nuisance – If a young child is injured, then attractive nuisance laws may apply. Swimming pools are often attractive to children, and therefore safety measures need to be put in place to protect them. For example, protective fences or alarms can work to prevent children from entering the pool area.
Virginia Graeme Baker Pool and Spa Safety Act – This law was passed in 2007 in an attempt to reduce occurrences of swimming pool accidents. It means that pool owners need to take active steps to prevent swimming pool accidents. I.e., through the installation of fences or drain covers.
Our team of dedicated attorneys fight and win for Floridians.
What Are the Common Causes of Swimming Pool Accidents in North Port, FL.?
Usually, a swimming pool accident occurs due to the negligence of the owner of the pool. They may have failed to abide by pool standards, as outlined in Florida Statute 515.21. Other times, the fault lies with the swimmer or their guardian. Common factors that contribute to these types of accidents include:
Improper barriers – It is against the law to own a swimming pool in Florida without a proper fence or a barrier that is at least 4ft tall. This reduces the risk of the occurrence of a drowning accident, especially for young children who might be tempted to try and access the pool.
Pool location – In residential area settings, pools may be easily accessible for young children, which results in a higher risk of accidents occurring.
Poor pool supervision – Some accidents are caused by a lack of adequate supervision at the pool. Perhaps the lifeguards or pool attendants are insufficiently trained and do not have the appropriate skills and knowledge to act appropriately in an emergency situation. Furthermore, no young child should be unsupervised at a pool. Even children's pools can cause an accident, even if they are very shallow.
Under the influence – Alcohol is known for its ability to affect your judgment and coordination. That is why many public pools and waterparks ban alcohol. However, alcohol is commonly consumed around pools, especially at pool parties or events. This can heighten the risk of an accident occurring.
Poor pool maintenance – Pools must be properly maintained regardless of whether they are private or public. Broken glass, unsafe decking surrounding the pool, cracked tiling, and improper use of pool chemicals can all contribute to accidents. It is the responsibility of the property owner to maintain the pool and ensure the safety of visitors.
Unsafe pool products –Defective drains, ladders, slides, and diving boards all have the potential to cause harm. Proper risk assessments must be carried out and measures put in place to reduce the risk of an accident.
Injuries That Can Happen From a Swimming Pool Accident in North Port, FL.
Swimming pool accidents refer to a range of incidents that vary widely in terms of severity. Traumatic brain injuries (TBIs) are the second most common kind of injury resulting from swimming pool accidents. These are serious and life-changing injuries that can happen when the brain is deprived of oxygen for too long.
Spinal cord injuries (SCIs) are also common. These are usually sustained when the vertebrae crack or shatter by striking a diving board, diving into shallow water, or hitting the side of the pool. Some spinal cord injuries do not require surgery to heal, but others might result in partial or complete paralysis.
Other common injuries that occur include:
Electrocution.
Cuts, bruises, scratches, and scrapes.
Entrapment injuries (due to suction from drains).
Infections that result in loss of hearing and/or vision.
Broken teeth.
Slip and fall injuries.
Broken bones.
Injuries by sharp objects (glass, broken tiles, metal shards), resulting in the amputation of digits or limbs.
We're Florida's top litigation team with over 75 years of combined experience
What Compensation Can I Claim From Wrongful Death Caused by a Swimming Pool Accident?
If you have a loved one who lost their lives in a swimming pool accident, then you may be entitled to file a wrongful death claim – designed to compensate you in some small way for your loss.
Wrongful death is defined as:
"A death caused by the wrongful act of another person, either through accidental or intentional means."
We understand what a stressful time this is for you, and no amount of money can make up for the loss of a loved one. However, you should seek some sort of justice, and compensation can take away some of the financial stress that follows the loss of someone close to you.
Some of the damages that you might be able to claim from a wrongful death lawsuit in Florida include:
Funeral costs.
Lost income to your family household.
Medical bills resulting from the personal injury that caused the death of your loved one.
Pain and suffering damages, designers to compensate you for your emotional distress and the lifestyle changes that come with losing a loved one.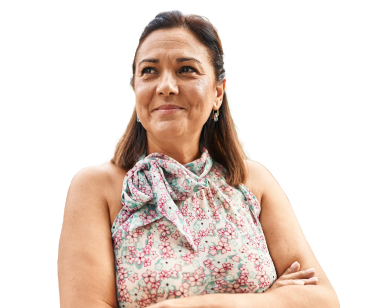 From the initial call to updates on your case status, we are here to get you answers.
Contact The Law Place in North Port, FL., Today
If you or someone you love has suffered in a swimming pool accident, then you should seek advice from a personal injury attorney today. At The Law Place, we have a team of lawyers that are well versed in Florida laws and have dealt with cases like yours before.
Following a traumatic event such as this, you need the best representation from a law firm that will go above and beyond for their clients and work tirelessly to secure you the maximum amount of compensation.
We offer a free, no-obligation consultation so that you can seek legal advice regardless of whether you agree to representation.
We work on a contingency basis, so our fee is taken from your final settlement, and if we do not succeed, then you do not have to pay a thing. This means there is no risk of additional financial pressures during what is already a very difficult time.
Get in touch today, our phone lines are always open, and a skilled personal injury lawyer is waiting for your call. Swimming pool accident cases involve many different laws and quickly become complex. But with the help of The Law Place, you can rest easy knowing that everything is being done to fight for your right to compensation.
Call today on (941) 444-4444.