According to the National Floor Safety Institute (NFSI), more than one million people visit the emergency room every year as a result of slip and fall injuries.
Slip and fall accidents can happen to anyone, anywhere and are often very embarrassing, as well as painful. Injuries from a slip could range from a small bruise to a debilitating and traumatic head injury. Sometimes the full effect of our slip and fall injuries isn't completely apparent at the time, and our embarrassment can cause us to just walk away instead of properly assessing the situation.
While slip and falls occur for many reasons, hazardous conditions are usually to blame, and many of these accidents could have been prevented if the proper health and safety measures were in place. The property owner or renter who invites guests into their establishment or home while there are dangerous conditions on the premises can and should be held responsible for any slip and fall injuries that they cause.
If you have had a slip and fall accident in Tampa and believe you have a case, The Law Place can assist. We have over 75 years of combined experience dealing with personal injury cases in Florida. We will support you every step of the way so you can focus on your recovery. Contact us now on (813) 544-4444 to arrange a free consultation with an experienced Tampa slip and fall lawyer.
Trip and Fall Claims in Tampa
Slip and fall premises liability claims are amongst the most common types of personal injury claims in Tampa, Fl, mainly because there are so many hazards that can cause you to slip and fall in everyday life. In order to make a claim for compensation, your lawyer will need to be able to show that the slip or trip you experienced was caused by someone breaching their duty of care to you, and this resulted in you suffering damage. A qualified slip and fall attorney can help you to determine if you have a premises liability case.
A Tampa slip and fall accident will usually happen unexpectedly and suddenly. As well as experiencing a personal injury, medical bills and lost wages can ensue. Serious incidents can occur when property owners fail to maintain a driveway, walkway, entrance hall, or any other common area on their premises and fails to warn visitors or employees. They can happen anytime, anywhere, including:
At work.
At a public, outdoor event.
At school.
In someone else's home.
Sidewalks.
Parking lot or Garages.
Retail store or Malls.
Apartment complexes.
Sporting venue/ arenas.
Construction sites.
Recreational spaces and parks.
Restaurants.
Amusement parks.
Hotels/motels.
If you have been injured on public or private property, call The Law Place today for a free case review.
Our team of dedicated attorneys fight and win for Floridians.
How Does a Trip and Fall Accident Happen?
Anyone can suffer a slip and fall simply by tripping over their own feet. However, many falls – and especially those that cause serious injury – usually occur as a result of dangerous conditions. For example, some of the most common causes of slip and fall injuries include:
Slippery or wet floors or parking lots.
Uneven tile or flooring surfaces.
Raised or cracked sidewalks.
A change in elevation, such as a small step-down.
Broken railings.
Uneven or too narrow stair treads.
Abrupt edges on sidewalks or on driveways.
Inadequate lighting.
Unsecured rugs or carpets.
Appliance or other cords stretched across a walking path.
A change in the floor surface.
If you have suffered a trip and fall injury as a result of dangerous conditions, you will need the support of an experienced slip and fall attorney working on your premises liability case who will fight for the compensation you deserve.
Trips and Falls: The Facts
Whilst it's not headline news, the number of injuries caused by Tampa slip and fall accidents is astounding.
Falls are the second leading cause of accidental injury and death in Florida.
As listed by the Occupational Safety and Health Administration (OSHA), nationwide, the leading cause of construction-related injuries are slips and falls.
In Florida, there are specialized programs to reduce childhood injuries, specifically addressing fall and concussion prevention.
Falls are listed as the top cause of fatal and non-fatal injuries to those over age 65, according to the Florida Department of Health (FDOH).
We're Florida's top litigation team with over 75 years of combined experience
What to Do After a Slip and Fall in Tampa
It's important to take note of all the details when you suffer a personal injury through a slip and fall accident in Tampa, Fl. Seek proper medical attention, gather as much information regarding your fall accident for your case as possible, and contact a Tampa slip and fall attorney so that they can support you to make a premises liability case. To help your personal injury attorney in holding the responsible parties accountable focus on the following points;
Be clear on what happened – ask if anyone saw and figure out how.
Take photos of your injury.
Take photos of the environment in which the accident occurred.
Be sure to receive the medical attention you require and retain your medical bills.
Make a record of any lost wages as a result of the accident.
Never try to take any responsibility for the accident or say it's your fault.
Get the contact information of any witnesses.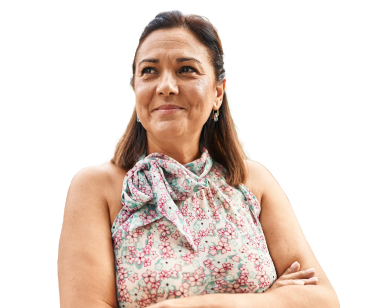 From the initial call to updates on your case status, we are here to get you answers.
Tampa Slip and Fall Accidents at Work
These accidents are documented to be a leading cause of injury in the workplace. Especially on construction sites. Construction workers in Tampa slip from elevated heights and encounter conditions most others would not. Whilst some are lucky to sustain minor issues, others can suffer life-threatening injuries that affect their work-life from that day onwards. Although having a fall at work adds to the legal complexity of a slip and fall accident, at The Law Place, a slip and fall attorney can determine if your employer is subject to premises liability under the following circumstances:
Your injury was obtained whilst operating a defective product manufactured by a separate company.
A person or entity not employed by your company caused your injuries.
Your injuries were sustained because of maintenance issues or a property defect on someone else's premises.
Who Is Liable for My Slip and Fall Injury?
A Tampa slip and fall accident may mean the property owner is liable to pay for your damages if they have caused a safety issue and failed to provide a proper warning. A Florida court will assess liability for your personal injury based on your status when you entered the property. This is based on if you are either an invitee, a licensee, or a trespasser.
An invitee – When a property owner invites or otherwise encourages you to enter their property, they owe you the highest duty of care. As an invitee, a property owner must take reasonable care to protect you from harm. They must keep their property safe and warn you of hidden dangers.
A licensee – As a licensee, you enter a property without a specific invitation. Courts acknowledge that an owner nonetheless owes a licensee a standard of care to safeguard against hazardous conditions.
A trespasser – If you have no legal right to be on a person's property, the owner has no duty to keep the premises safe or warn of hidden dangers. However, an owner can still not intentionally create harmful conditions to endanger trespassers, such as setting traps that might injure someone.
Who Pays for My Slip and Fall Injury in Tampa?
Slip and fall injuries can result in the accumulation of thousands of dollars of medical bills. The medical bills may result from emergency room visits, doctor visits, physical therapy, diagnostic testing, and, in some cases, surgery, and this is a major concern of many injured parties.
Many reputable businesses carry insurance coverage that provides coverage to pay medical bills, up to a certain amount, regardless of whether or not the property owner was at fault in the injury case. This coverage is commonly known as medical payments coverage.
In the event that a property owner offers to pay your medical bills, that payment is not an admission of liability on the part of the property owner, and will not affect any right to bring any future claim for injury. You should be very cautious about signing any release or paperwork that offers to exchange payment of medical bills for a release from future injury claims. If presented with any such release from a property owner and/or insurance adjuster for the property owner, you should consult with a lawyer before signing any document that could affect your rights to file a future claim.
If the owner of the premises where you sustain your injury does not assist you with your initial medical bills and you have health insurance, your bills may be covered by one of those insurance carriers. However, it is important for you to understand that most health insurance carriers will look to be compensated for any medical treatment they pay for your slip and fall injury in the event you receive a monetary settlement for your injury.
If you do not have health insurance, the medical bills will remain your responsibility until either a settlement is reached or you have a successful verdict in court.
At The Law Place, we deal with these issues every day and have the knowledge and experience to work with your health insurance carrier and medical bill providers to ensure that all medical bills are satisfied in the most cost-effective manner. If you have concerns about how your bills will be handled, please call or contact our office today to speak with an experienced slip and fall lawyer. You don't need to battle with these complicated matters on your own.
What Damages Can a Lawyer Recover for My Personal Injuries?
Whilst every settlement is unique, they all fall into three damage categories: economic, non-economic, and punitive.
Economic Damages
Emergency room treatment.
Funeral and burial expenses.
Lost income.
Medical transportation costs.
Medication.
Mobility devices and prostheses.
Physical and psychological therapy.
Physician and surgeon fees.
Replacement services.
Scar revision procedures.
Noneconomic Damages
Scars.
Permanent impairments and limitations.
Pain and suffering.
Lost bodily functions.
Losses to spousal and family relationships.
Lifestyle changes.
Disfigurement.
Anxiety and emotional distress.
Punitive Damages
Awarded if a defendant's act warrants punishment.
There is clear, convincing evidence that "intentional misconduct or gross negligence." has been committed.
What If I Was Responsible for the Slip and Fall?
Florida is a "comparative negligence" state, meaning that your own conduct may diminish or eliminate your ability to bring a case forward in the event of an injury. Therefore, you must determine whether your carelessness caused or contributed to the accident.
While property owners have a duty to keep their premises reasonably safe from dangers or hazards, a person who enters another's property has a responsibility to act reasonably when on that property. Reasons why you may have contributed to the accident include:
Not having a legitimate reason for being where the dangerous area was.
Failing to notice the dangerous spot.
Not walked carefully enough not to slip or trip.
Missed warnings that the spot might be dangerous.
Being distracted and not paying attention to where you were going.
Running, jumping, or fooling around in a way that made falling more likely.
If you are unsure as to whether you are responsible for the incident, you can call us at The Law Place for a free case review.
Make Liable Property Owners Pay for Their Negligence
Negligent property owners in Tampa are prone to blaming those that have suffered injuries for their slip and fall, despite a poorly maintained premise.
Whether a property owner is responsible for injuries that occur on his premises, and to what degree a person on their property may be responsible for their own injuries depends upon a number of legal and factual issues. Insurance companies representing property and business owners have trained adjusters and attorneys on their side fighting their corner. Therefore you will need the advice of an experienced slip and fall attorney right away to protect your rights and fight for the compensation that may be denied to you.
Whilst money can't take your injuries away, every settlement helps to lighten the burden of the financial and personal struggles that have had a life-changing accident face. Speak to a lawyer from The Law Place today. We are ready to take on your case.
The Law Place Brings Results
Our success rate shows our approach to preparation and investigation combined with experience is the key to winning a legal battle. Our slip and fall attorneys carefully question and review relevant legal issues. Through developing a thorough understanding of our client's lives as well as the injuries sustained through their accident, a lawyer from The Law Place will deliver the highest possible outcome. In the past, we have amicably mediated with insurance companies and, when necessary, litigated on behalf of clients in front of judge and jury.
Contact a Lawyer at The Law Place Now
A specialized Tampa slip and fall lawyer at The Law Place can empathize with the struggles someone in your position faces. Your lawyer will use everything in their power to hold property owners liable for your accident. Not only do we possess the resources to properly prepare for a successful case, but we also have the investigative skills needed to prove a premises liability.
After a slip and fall in Tampa, Florida, you need to take care to protect your rights. Get in touch with The Law Place today to speak with a slip and fall lawyer. We know how to ask the right questions in order to build a strong liability case.
The Law Place provides experienced attorneys with firm resources. Contact us today on (813) 544-4444 for a free consultation.