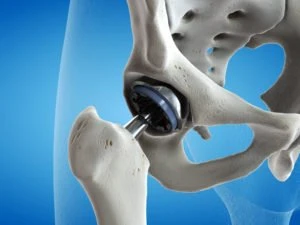 As we age, it is common for our joints to deteriorate, especially in the hips and knees. In Port Charlotte, hip replacement surgery is a commonplace procedure, primarily due to the recent advancements in modern technology. This is a standard procedure throughout Port Charlotte. Recent improvements in medical technology mean that artificial hip implants allow patients to regain a life-changing range of mobility.
Unfortunately, there are times where this process can go incredibly wrong, and negligence can occur. This could result in life-changing consequences when the hip implants are faulty in design or manufactured carelessly. A defective hip replacement would limit a patient's mobility further and leave them with more pain and suffering and diminish their independence.
Although it won't compensate for the pain and trouble caused, if you or a loved one has experienced the effects of a defective hip replacement surgery in Port Charlotte, FL, you may be entitled to compensation. It is essential to hold these large pharmaceutical corporations accountable for their defective hip implants and prevent distress for patients in the future. When a product is defective, companies should no longer profit from it or able to those in need.
Here at The Law Place, we are prepared to fight these large corporations. Schedule a free consultation with a personal injury lawyer at our law firm in Port Charlotte, FL. Contact us today at (941) 444-4444 to receive the compensation you deserve.
Procedure Overview of Hip Replacement Surgery
A hip replacement is a surgical procedure that involves the replacement of the hip joint with an artificial hip implant. Generally, these hip replacement surgeries are completed on adults between the age of 60 to 80 when the joints become worn down. A modern hip replacement device typically lasts a minimum of 15 years as the device depreciates in quality as the bones move and grind against each other.
Assuming there are no complications, hip replacements cause a significant reduction in pain and allow access to a broader range of movement. In addition, a hip replacement is necessary for a range of different disorders; rheumatoid arthritis, septic arthritis, hip fracture, any condition that causes unusual bone growth, and most commonly osteoarthritis.
Hip replacement is only used as a last resort when all the other possible therapies, such as physiotherapy or steroid injections, have been trialed. In addition, hip replacement requires a patient to be in good enough health to receive such a major surgery, including the following rehabilitation.
All hip replacement surgeries must be done under general anesthetic or spinal anesthetic. The surgeon removes the damaged hip joint by making an incision and inserts the new hip implants.
What Grounds Serve As Sufficient Evidence For a Defective Hip Replacement to Develop a Lawsuit?
There are different grounds that a lawsuit for a metal-on-metal hip implant can be built. This includes product liability (defect of the medical implants) or medical malpractice (an error in the surgery or procedure of inserting the implants).
When you contact The Law Place, the lawyer you speak to will give you a free consultation, and the attorney can help assess the grounds you may have for a lawsuit. You could be entitled to seek compensation in Port Charlotte if you are suffering from:
Severe pain and discomfort.
Inflammation and swelling.
Damage of the bone.
Entire malfunction of the hip replacement device.
Decreased mobility or loss of mobility.
Infections (that cause replacement of the hip implant, hospitalization, or surgery)
Metallosis (see below)
Requirement of a second hip replacement surgery
What is Metallosis?
Metallosis is metal poisoning that develops in the blood when exposed to high toxic metal particles, usually from a metal hip implant.
This serious medical condition occurs when metal particles break loose from the metal implants as the components grind against each other. The medical device releases metal particles into the bloodstream that results in life-threatening health problems. This results in metal poisoning that causes a range of health problems, including damage to the muscles, bone, and tissue causing pain and suffering.
If you think you are experiencing the symptoms of Metallosis after receiving a metal-on-metal hip replacement in Port Charlotte, FL., then you are entitled to compensation. Contact our personal injury lawyers at The Law Place today, tell us about your free consolation so we can reach the justice deserved.
Defects by Design and Manufacturing of the Hip Implant
Major surgery can be an anxious process. We rely on our trust in the design that goes into the products and the expertise of these pharmaceutical companies providing them. Unfortunately, too commonly, defective devices, such as hip implants, continue to sit on the market just as long as they are still profitable for the institution.
Despite various complaints from public members, these companies still follow through with these procedures despite having life-altering effects on patients and their loved ones. Therefore, these companies are accountable for their product liability and should be treated accordingly.
If you are unsure what company manufactured your hip implant in Port Charlotte, FL., or have not mentioned your company below, contact The Law Place. They will review your case to determine the options available to you.
DePuy ASR and Pinnacle
DePuy Orthopaedics also creates a number of metal-on-metal medical devices used for joint replacement. This includes hip replacement devices. Metal-on-metal hip joint systems are notorious for defects because the wear and tear of their design can cause immobility, infection, metallosis, or even dislocation in the body.
DePuy is the subdivision of Johnson & Johnson who has already been made to retract their products due to lawsuits. For example, their ASR XL Acetabular Hip System. This defective hip implant was removed off the market when an appalling 40% of patients had reported complications with this device. It is fascinating how these products made it past testing to begin with.
Biomet
Biomet does replacements for knees, hips, and shoulders. Unfortunately, previous designs of metal-on-metal implants have led to severe complications, including metallosis. As a result, there have been hundreds of reports of dissatisfaction with this company.
Smith Nephew
Smith Nephew also produced a defective hip implant, R3 Acetabular Hip System, used in many hip replacement surgeries. Due to a large number of patients suffering from their devices, it was recalled in 2012. The effects to patients included dislocations of joints, fractured bones, and infections.
Stryker Rejuvenate and ABG II Modular- Neck Hip Stems
Stryker is a company that developed two devices that sparked complaints from patients, their Rejuvenate and ABG II Modular-Neck Stems. This resulted in the termination of the production of the two implant devices in 2012.
The development of these two devices was to enable surgeons a greater range of flexibility by contributing a more anatomically correct implant. Consequently, these systems tended to deteriorate and break down after being implanted. In addition, the implants became loose and released toxic metals into the patients' bloodstreams.
Zimmer Hip Replacements
Zimmer uses Kinectiv Modular-Neck Technology that allows the surgeon to fit the implant on the patient. The durability of the implants was due to the metal-on-metal design. However, this only led to future revision surgery for the patients to remove the implants because they had an overall bad construction, resulting in a lot of pain.
Wright Hip Implants
Wright created two hip replacement devices named the Conserve Plus and the PROFRMUR Z system. Unfortunately, these have both seen a multitude of complications within their patients.
The Food and Drug Association (FDA) has received cases of more than 200 complete failures of the device or severe discomfort in the hip and groin area. Similarly, this metal-on-metal design has caused many patients to have severe metal poisoning in the blood.
What Compensation Can I Seek in Port Charlotte, FL.?
Compensation can be sought for a range of claims with a hip replacement lawsuit, the main ones being:
Costly medical expenses.
Loss of earnings and future lost wages.
Suffering and pain (including emotional trauma and being left without mobility).
Contact a lawyer from The Law Place in Port Charlotte, FL today. We pride ourselves on our attorney-client relationship, so you can rest assured your claim is in safe hands. Our hip replacement lawyers will help fight for the compensation you are entitled to.
Are Claims Common?
Despite the lack of risk when receiving a hip replacement, many cases have been successful in Port Charlotte, FL. The most prominent hip replacement lawsuits have been associated with DePuy, Biomet, and Zimmer.
If you have fallen victim to one of these companies, or others in Port Charlotte, then a hip replacement attorney from our law group can advise you via our free consultation when you call today.
Why Seek a Lawsuit in Port Charlotte, FL?
Despite receiving complaint after complaint, Pharmaceutical companies will frequently persist in manufacturing defective products. Furthermore, information on these defects is concealed, leading to more future casualties. Choosing The Law Place to guide you to pursue justice reinforces companies to take accountability for their products and stop the production of products they know are harmful.
Although some discomfort and swelling are normal right after surgery, prolonged pain could indicate that the hip replacement implant is defective. A hip replacement attorney at Port Charlotte will have experienced cases just like yours and help you reach justice.
Contact a Lawyer Today
The Law Place offers a free consultation with an attorney. Contact us on (941) 444-4444 today. We are not afraid of large corporations, and our lawyers will be prepared to work alongside you. Those responsible deserve to be held accountable, so our personal injury lawyers will be keen to help you if you have received a defective hip replacement.