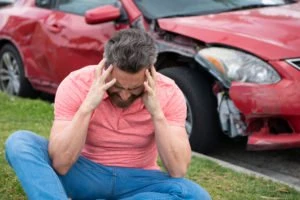 A hit-and-run is defined as a vehicle accident where the vehicle involved does not stop after the collision. The damage that the hit-and-run driver flees can range from property damage to death. After an accident in Florida, all of the drivers involved are legally required to stop at the scene of the accident. Despite this law, according to the Florida Department of Highway Safety and Motor Vehicles (FHSMV), in the years ranging from 2015-2019, there were 507,648 hit and run accidents that then led to 1,037 traffic fatalities in Florida. Our attorneys recognize how distressing a hit-and-run collision can be when you don't have a person to blame for the fallout, but our law firm is here to help and do our best to win your case.
Here at The Law Place, our team has a wealth of experience in fighting for cases such as your own, boasting 75 years of combined experience as a team. You can be confident that our car accident attorneys will provide you with the best possible legal aid and will be dedicated to your fight for justice.
Call The Law Place today using our toll-free number, (941) 444-4444, to organize a free consultation with an experienced attorney from our law firm. Phone lines are open 24/7.
What Should I Do After a Hit-and-Run Accident in Venice, FL?
The aftermath of any car accident can be extremely distressing to anybody involved and to those around them. Below are some quick tips to keep in mind if you are ever at the scene of an accident.
As soon as the driver leaves the accident scene, if you are stable enough, it is very important that you contact and co-operate with all of the necessary emergency services. As per Florida Statute 316.062, you are legally required to alert the emergency services of an accident as soon as possible. It's likely that any witnesses would have done this, but if not, you should. You may be asked to recount any important details. This will include the model and make of the vehicle involved, the color of the vehicle, the license plate, and any physical characteristics of the hit-and-run driver that would make them recognizable.
Florida Statute 627.736 outlines the importance of seeking medical treatment as soon as possible. This is to both ensure you are healthy and have any injuries treated, but it also vital for any future hit and run case you may put forward. Your possible settlement value could be significantly affected or even declined if you did not seek medical attention within two weeks of the hit-and-run accident.
After any type of vehicle collision, it is vital that you contact your auto insurance company quickly so that you can begin discussing the process surrounding collecting your PIP coverage.
Our team of dedicated attorneys fight and win for Floridians.
Common Injuries Occurring in a Hit-and-Run.
If you have been involved in a Venice hit-and-run accident, whether you were a pedestrian or in a car, then it is likely that you sustained some injuries. Some examples of potential injuries that could result in compensation include:
Fractured, broken, or crushed bones.
Organ damage.
Internal bleeding.
Neck injuries, including whiplash.
Quadriplegia.
Paralysis.
Loss of limbs.
Traumatic brain/head injuries.
Spinal cord injury.
No matter what your specific injuries are, it is important you get the justice you deserve. Call The Law Place today to organize a free consultation.
What Damages Can I Claim for Following a Hit-and-Run?
A hit-and-run accident can cause a severe amount of physical and mental distress. For any suffering you encounter, whether that be physical, mental, or economic, after your Venice car collision, you could be owed compensation to cover this. Some examples of possible damages in a personal injury case include:
Pain and suffering – This includes any accident-related mental and/or physical anguish you encounter, as well as any loss of enjoyment in life. An example of loss of enjoyment would be not being able to take part in a sport you once regularly did before your accident because of a bodily injury you sustained in the motor vehicle crash. This type of suffering can severely impact your life, but it is difficult to prove, provide evidence for, and translate into a settlement value because of the subjectivity of this damage. Because of this, it is best to have legal representation so that you have a good chance to win the maximum compensation.
Medical expenses – For any medical costs you are required to pay after your crash, it is possible to have these costs reimbursed to you in a lawsuit. If you have suffered a long-lasting injury that will affect you well into the future, then you could also receive costs to cover any projected future medical bills, as well as any necessary costs to alter your lifestyle (e.g., adjustments to your house to make it wheelchair friendly).
Lost wages – If, because of your crash, you have had to have time away from work and have lost income because of any physical or mental distress, then you could be able to claim back any loss of income. If you are unable to return to work because of your accident, then you could also claim for your loss of earning capacity.
Property damage – If any of your property, i.e., your car, has been damaged, then you may be able to claim for any repair or replacement expenses. Remember to keep evidence of these costs so that they can be rightfully factored into your bill.
Wrongful death – As per Florida Statute 768.21, you have the opportunity to file a wrongful death lawsuit if you have unfortunately lost a family member in a hit-and-run accident. If you wish to file a lawsuit of this type, a settlement will typically cover all funeral expenses and a loss of consortium.
Contact our law firm today to organize a free consultation with a dedicated lawyer at The Law Place today.
We're Florida's top litigation team with over 75 years of combined experience
How Much Can I Get Following a Hit-and-Run Lawsuit?
How much compensation you receive will depend heavily on how bad your damages and injuries were. Because Florida is a no-fault state, all drivers have PIP insurance that will cover any injuries and damage they endure instead of claiming through the at-fault driver.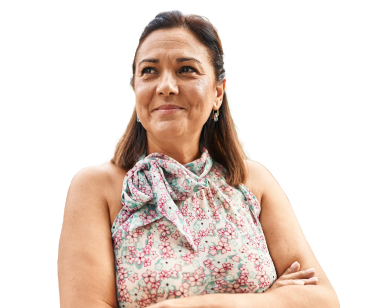 From the initial call to updates on your case status, we are here to get you answers.
The Clock Is Ticking!
After a hit-and-run accident in Venice, you have to act as quickly as you can. Florida operates using a strict statute of limitations, explained within Florida Statute 95.11. Under this statute, it means that you will only have four years following a hit-and-run to submit your personal injury case for compensation. If you are putting forward a wrongful death lawsuit, this is reduced further to two years from the date of your crash. If this time limit elapses, then your case will not be heard, and you will be unable to receive the compensation you would otherwise be owed.
Furthermore, as previously mentioned, a hit-and-run can be extremely serious, so it is important you seek medical care immediately. It is necessary for both your own safety and for insurance purposes. If two weeks elapse following your accident and you have not sought medical treatment, then your insurance company could use this against you to limit or prevent any compensation.
Because of these strict time limits, we recommend having personal injury lawyers from The Law Place on your side from the beginning so that your case meets all deadlines. Call today to book a free case evaluation.
Contact a Car Accident Lawyer at The Law Place Today!
If you or somebody you know has been involved in a hit-and-run accident in Venice, Florida, then do not hesitate to contact our law firm today. Our team possesses 75 years of combined experience, and many of our car accident lawyers are AVVO 10.0 rated, so you can relax knowing that your case is in some of the best possible hands. Our law firm will fight tirelessly to ensure you receive the justice you deserve and will be here for you every step of the way.
We realize that compensation cannot replace a loved one or heal all your injuries, but it is a useful step in recovery and can help you and your family financially. Call us today to organize a free consultation using our toll-free number: (941) 444-4444. Phone lines are open 24/7 for your convenience.