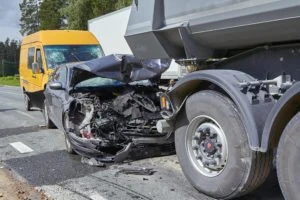 Being involved in a truck accident can be a completely life-altering experience, and unfortunately, Fort Myers is statistically one of the most dangerous places in America to be both a pedestrian and a driver on the road. In the state of Florida alone, there are 400,000 motoring accidents a year on average, and truck accidents account for as much as one in every ten highway fatalities. A truck can weigh up to 80,000 pounds when fully loaded, whereas a car will weigh on average 2,871-3,280 pounds, so it is easy to see why being involved in a truck accident can be so dangerous. Therefore, if you have been involved in such a collision, it is important to consider hiring a skilled accident attorney.
If you or a loved one have been involved in a Fort Myers truck accident, then get in contact with an accident lawyer from The Law Place as soon as possible! Here at The Law Place, we are experienced in dealing with cases like your own and possess a combined 75 years of experience so you can be confident that your case is in the best possible hands. Contact our law firm in Fort Myers, Florida, today to organize a free consultation with a personal injury lawyer. Call us on (941) 444-4444. Phone lines are open 24/7.
Common Causes of a Fort Myers Truck Accident
A Fort Myers truck accident can be caused by a range of possible reasons. The most common causes are listed below:
Driving whilst under the influence of alcohol and/or drugs.
Negligent hiring of truck drivers, e.g. drivers with a previous offense record, or the training that follows hiring being poor or even non-existent.
The pressure to reach multiple or strict deadlines causing the driver to drive recklessly.
Failure to maintain the truck, for example, not checking the conditions of the tires, brakes, axles, and lights of the truck.
Neglecting to properly secure and load the cargo correctly.
Common for drivers to be driving long hours with insufficient breaks. This causes fatigue, which can then hinder the driver's reflexes and attention to the road.
Distracted driving, e.g. texting, eating, or making a call.
Dangerous or reckless driving, such as instances of road rage, not stopping at stop signs, speeding, driving too closely to the driver ahead, etc.
No matter the cause of your Fort Myers car accident, it is important you get the justice you deserve. Contact The Law Place today to get in contact with the appropriate legal representation you may require.
Our team of dedicated attorneys fight and win for Floridians.
Why Do Truck Accidents Cause So Much Damage?
It is, unfortunately, the case that if a truck is involved in a collision, the damage can be extremely severe. Reasoning includes, but is not limited to:
Size difference – Truck can be 20-30 times bigger than a car or motorbike and also have a large undercarriage clearance meaning cars can even get trapped underneath following an accident. Because of their size, trucks will also take on average 20-40% longer to stop than cars, further increasing their potential danger on the roads of Fort Myers.
Driver fatigue – Truck drivers can become fatigued whilst driving more commonly than a standard road user. Federal regulations allow drivers to work for 11 hours at a time and up to 77 hours a week. It is also common for trucking companies to lie about how many hours their drivers complete in the logbook.
Blind spots – Passenger car drivers can drive aggressively when near a truck. It is common that they will attempt to pass without being mindful of how many blind spots a vehicle of this size will have and thus cause an accident if the truck driver decides to change lanes.
What Should I Do After a Fort Myers Truck Accident?
If you have sadly been involved in a truck accident, then it is important you know what to do from a legal standpoint so that you can ensure the strength of any possible case you may have. Here is what you should do:
Firstly, it is important your health is the top priority, so ensure you are well enough to continue with these steps. If you are not injured, then get to a safe space as soon as possible. Get out of the flow of traffic and to the side of the road to prevent any other injuries then call the emergency services as soon as possible. You should report to the police within ten days of your accident per Florida Statute 316.066.
When everything is safe, and emergency services have been alerted, it is advisable to collect evidence for your case. Get the name, number, address, and insurance details of the other driver(s) involved. Take pictures of the scene, the vehicles involved, the damage to each vehicle, the location, and any other details a lawyer may use to build your case. If there are any witnesses, it is advisable to get their details, too, as the officers may not get their complete details. Finally, you should get the badge number and name of any first responders. This will make getting a police report completed easier.
Once you have done all of this, you must get to a hospital immediately. Even if you see no visible injuries and feel fine, you must still be checked over by a medical professional for your own health and for insurance purposes as per Florida Statute 627.736.
Finally, once you have received medical help and are in a stable mindset, it is now time to contact a Fort Myers accident lawyer. The sooner you do this, the better, and a lawyer can get started on strengthening your case so you can receive any compensation you may be owed. Contact The Law Place today to speak to an accident attorney from our law firm and get your legal journey started.
We're Florida's top litigation team with over 75 years of combined experience
Determining Liability After a Fort Myers Truck Accident
It is easy to assume that the fault will automatically lie with the truck driver after a collision, but this is not always the case, and it can be much more complex when it comes to determining exactly where the liability lies. There are multiple parties that could be found to be at fault after a truck accident, and this will vary case by case. Some examples of where liability may be found include:
Truck drivers – If the truck driver has breached their duty of care by not driving as a reasonable person would then they could be found negligent and thus liable for the accident and any injuries or damage that follow.
Trucking company – A trucking company can be held liable for their drivers either via vicarious liability or through their own fault. For example, the company could've demonstrated negligent hiring or poor management practices that contributed to the accident occurring.
Maintenance team – Any crucial errors when repairing, inspecting, diagnosing, or maintaining a truck that then leads to an accident occurring can mean that the mechanic/maintenance team in question could be held liable.
Truck manufacturer – If the manufacturer of trucks or their parts sells parts or assembles defective parts that lead to an accident, they could be held liable for negligent selling of products.
Government entity – If the accident was caused by something under government jurisdiction, then they could be held liable for any injuries or damage that follows; examples include potholes or a lack of a stop sign where there should otherwise be one.
Florida Statute 768.81 sets out how Florida operates on comparative negligence laws. This means that multiple parties can be found negligent following an accident if necessary. Even if you were at fault, then as long as this fault was below 50%, then you will still be able to receive a suitable settlement. For example, if you were speeding and identified to be 20% at fault, then your settlement will be reduced by this percentage to reflect your own negligence.
If you believe you should be owed compensation following a truck accident that was not your fault in Fort Myers, FL, then contact The Law Place today to organize a free case evaluation and determine what can be done for you.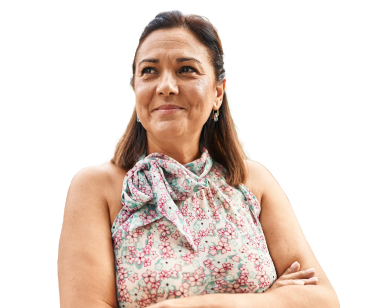 From the initial call to updates on your case status, we are here to get you answers.
Common Injuries Caused by Truck Accidents
Accidents of such a degree can bring about equally as severe injuries. Examples include, but aren't limited to:
Fractured/broken bones.
Head injuries.
Paralysis.
Internal bleeding.
Neck injuries, e.g. whiplash.
Severe burns.
No matter what injuries follow your accident, it is important you receive the compensation owed to you, so contact a Fort Myers truck accident lawyer today!
Damages Available After a Truck Accident in Florida
Truck accidents can cause a lot of damage to those involved, and therefore compensation is available to try and aid in the recovery process and make life easier. Examples of damages that may be owed to you include:
Medical costs – It's likely that after an accident, medical bills will become a real issue for the people involved. Therefore, for any bills you encounter, you will be able to claim back these costs via compensation.
Pain and suffering – This includes any physical or mental suffering that occurs due to the accident. This is, however, hard to both prove and then translate into monetary compensation because of the subjectivity involved. Because of this, it is best to have a personal injury lawyer on your side to do this for you.
Lost earnings – For any time you may have had to have off work because of your accident, then you will be able to claim compensation to cover these lost wages. Similarly, if you are unable to return to work, you may be able to claim for a loss of earning capability.
Property damage – Truck accidents are likely to cause damage to your vehicle; therefore, for any repair or replacement costs you encounter, you will be able to claim back these bills. Ensure you keep evidence of the bills.
Wrongful death – If you have unfortunately lost a loved one to a truck accident that was not their fault, then under the information set out in Florida Statute 768.21, you will be able to file a wrongful death lawsuit in an effort to compensate the passing. The final settlement occurring from a wrongful death lawsuit will usually cover any funeral expenses and loss of consortium.
Contact The Law Place today to discuss what forms of damages you may be owed with an experienced personal injury lawyer from our law firm.
What Will a Fort Myers Accident Lawyer Do for Me?
In most cases following Florida truck accidents, then the trucking company in charge is likely to send out their own investigator. They may seem like they are inspecting the collision, but they are more likely to be looking for potential ways to shift the fault and decrease the company's liability. This is why it is so important to have an experienced accident lawyer on your side so that we can begin our own investigation to ensure you receive the justice you deserve.
Listed below are the steps we will take when we conduct our investigation:
Rapid response – Our law firm will send our investigators to the scene as soon as possible. Although it is very rare that we can get to the scene immediately. Despite this, we will still be able to take measurements, photos and gain valuable evidence the first responders may have missed that could affect your case.
Inspect the vehicles involved – If you enlist the aid of our team quickly enough, we can make sure we also get to inspect the vehicle before it is repaired/replaced. This allows us to take pictures of any damage and understand the collision further. We will also obtain any data from the truck's black box, which stores information similar to that of a plane.
Reconstruction of the collision – Many individuals will remember the collision differently, so it is hard to distinguish who is correct. Accident reconstruction experts can examine the crush damage and roadway conditions to create an accurate account of what really happened.
Evidence has found that over 90% of people who have representation in their case receive a payout. In comparison, roughly only 50% of cases without representation received a payout. Here at The Law Place, our law firm operates on a contingency basis, so you do not have to let financial concerns hold you back from seeking help. This means for all successful cases, the fees will be deducted from your settlement, with no upfront cost. In the unlikely scenario, your case is unsuccessful, you will not pay anything at all.
Following a Fort Myers, truck accident get in contact with our law firm as soon as possible, so a personal injury attorney on our team can bring you closer to getting the justice you deserve.
Contact The Law Place Today!
At The Law Place, our law firm here in Fort Myers, Florida, is dedicated to the fight for each of our client's well-deserved compensation and justice. If you or a loved one have been involved in a truck accident in Fort Myers, Florida, do not hesitate to get in contact with a personal injury lawyer from our firm as soon as possible. We understand how traumatic these accidents can be and have a combined 75 years of experience in dealing with cases similar to your own so you can be confident that your case will be handled in the utmost professional manner.
If you are looking for a personal injury lawyer in Fort Myers, then contact us today to organize a free consultation with our team to discuss your case and what can be done for you. Call us today using our toll-free number, (941) 444-4444. Phone lines are open 24/7.