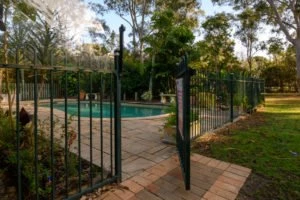 Swimming and other water activities are extremely popular in Florida, where weather conditions encourage people to have their own swimming pools on their property, and every hotel boasts about theirs. The Centers for Disease Control and Prevention lists swimming as the fourth most popular leisure-time activity in the country.
However, it may come as no surprise to some that the World Health Organisation (WHO) reports drowning as the third leading cause of accidental death in the world. These numbers are particularly high amongst children. According to Florida Health, the main cause of death for 1-4 year-olds in the State of Florida is drowning, which is the highest in the United States. It is also a significant cause of death for the elderly in FL. Gender plays a role, too, as men are more likely than women to drown or suffer an injury in Florida.
Needless to say, these types of drowning accidents can have a devastating effect on a family. What starts as a beautiful day with family and friends can quickly turn into tragedy. Even when these accidents do not result in death, brain injuries as a consequence of head trauma or lack of oxygen are common and carry a tremendous emotional and financial cost.
This is when having the right personal injury attorney becomes crucial. If you or a loved one have been involved in a drowning accident, call today for a free case evaluation by one of our Florida personal injury lawyers. Our lines are open 24 hours a day, seven days a week, to schedule a free consultation. So, call The Law Place now and speak to an accident attorney on (941) 444-4444.
Leading Causes of Swimming Pool Accidents in North Port, FL.
Florida Statute 515.21. also known as the "Preston de Ibern/McKenzie Merriam Residential Swimming Pool Safety Act," outlines what the rules and pool standards are for the State of Florida. Often, drowning accidents are a result of pool owner negligence. However, this statute states that adult supervision is crucial in lowering the number of accidents of this kind. Furthermore, sometimes it is the swimmer's careless behavior that ends in tragedy. Some of the most common causes of accidents are as follows:
Poor pool supervision – As already mentioned, it is often a lack of adult supervision that facilitates drowning accidents, particularly when the victims are children. Children should always be supervised in and around swimming pools, even if they are in a shallow children's pool, as a young child can drown in as little as an inch or two of water. Furthermore, sometimes pool attendants and lifeguards may not have enough or appropriate training to act effectively when faced with an emergency situation.
Improper barriers – All swimming pools must have a proper fence or barrier that is 4ft tall or higher in the State of Florida. Otherwise, anyone, especially a child, may wander into the pool or accidentally fall in it.
Location of the pool – A pool that is too close to the home or other residential buildings may be easily accessible for children, which may increase the risk of drowning.
Inadequate pool maintenance – Whether public or private, it is the responsibility of the owner to ensure pools are maintained properly so all users can be safe. Things like cracked tiling or broken glass, either of which could cut pool users, uneven flooring or decking around the pool, or even incorrect use of pool chemicals, can all cause an accident.
Unsafe pool accessories or parts –A proper risk assessment must be made to avoid or reduce accidents. All pool accessories and parts must be checked so that in the event of defective drain covers, slides, ladders, diving boards, or any other equipment, measures can be taken to remedy the situation. In Florida, it is the responsibility of the pool owner to ensure everything is in perfect working order.
Alcohol use – Alcohol use is often banned at many public pools, waterparks, etc., but there is no control over its use at residential pools, whether for an event or a pool party. We are all familiar with the effects of alcohol on coordination, balance, and judgment, so it is often a contributing factor to accidents.
Possible Injuries Resulting From a Swimming Pool Accident in North Port, FL.
Just as there are a variety of reasons that can cause an accident, those accidents can also result in a wide range of injuries. While some may result in death, others do not. However, the severity of those injuries can be life-changing. The three main groups of injuries are:
Traumatic brain injuries (TBIs) – This injury can be the result of a violent blow or jolt to the head, such as hitting your head on the side or bottom of a pool or diving board. They can have wide-ranging physical and psychological effects. Mild TBI could have temporary effects, while more serious TBIs could lead to long-term complications or even death.
Anoxic brain damage (ABD) – This injury occurs when there is a total lack of oxygen supply to the brain. Brain cells begin to die after just 4 minutes. In less severe cases, hypoxic brain damage takes place, which is the partial lack of oxygen supply to the brain. Recovery rates from hypoxia vary depending on the damage to the brain.
Spinal cord injuries (SCIs) – This type of injury occurs when the spinal cord is severed or damaged, commonly due to an accident. In the case of swimming accidents, vertebrae are often cracked or shattered when, similarly to TBIs, hitting the side or bottom of a pool or diving board. Some SCIs may result in complete or partial paralysis, but in any case, the mobility of accident victims will likely be affected.
Recovery from these injuries could take months, years, or, in some cases, complete recovery is not possible, resulting in life-long complications.
There are many other common injuries people will recognize, subject to liability, which may include:
Electrocution.
Improper drain covers causing injuries and trapping victims due to their suction effect.
When the pool is not maintained properly, infections could result in loss of hearing and/or vision.
Slip and fall injuries could also result in broken bones or teeth.
Injuries caused by sharp objects (broken glass, cracked tiling) could result in cuts, scrapes, or, in more serious cases, the amputation of digits/limbs.
In the worst-case scenario, wrongful death.
In the Event of Wrongful Death, Can I Claim Compensation?
While we understand that no amount of money can compensate you for the loss of a loved one, you may be able to file a wrongful death suit to help ease the financial burden you may be facing after such a loss.
Wrongful death is a death caused accidentally or intentionally by the wrongful act of another. People often associate wrongful death cases with car accidents where traffic laws may have been broken, where you can claim from insurance companies, the vehicle manufacturer, or take the case to court. However, wrongful deaths as a result of drowning accidents are no different in the eyes of the law. Call an accident lawyer at our firm for a free consultation.
Victims of a pool accident are not only dealing with the trauma and the potential lifelong injuries from the event but also with what can be serious financial losses. We understand how stressful this can be for you. Our accident lawyers in Florida work hard to establish a strong attorney-client relationship to guide you through the process so you can seek justice and claim any compensation you may be entitled to.
What Damages and Compensation Can The Law Place Help Drowning Victims Claim in North Port, Florida?
In a case of accidental drowning in Florida, accident victims are left to deal with the aftermath of the mental trauma, any injuries, as well as the costs and financial losses. With the help of our personal injury lawyers, you can get the compensation you deserve. A Florida personal injury attorney is available 24 hours in the event of an accident so they can help with your case, including dealing with the insurance company and proving liability. Our attorneys can help you with:
Medical bills, past, present, and future – Not only are people that are suffering facing medical bills but also all costs relating to the injury, such as doctors appointments, physiotherapy, transportation, etc. Your accident attorney in Florida should fight the insurance company to claim all these expenses back.
Lost wages, past, present, and future – When the injuries sustained in the accident in Florida prevent you from performing your job, you may be entitled to claim the wages lost.
Pain and suffering – Both the victim and their loved ones will experience emotional and mental distress. This is where a Florida personal injury lawyer is a must, as pain and suffering tend to be difficult to prove in court.
Wrongful death – In the worst-case scenario, when a loved one is killed in an accident, you can claim compensation to cover the funeral costs and loss of consortium.
Any other related expenses – If you have incurred any other expenses relating to the accident, you may be entitled to have the other parties cover those expenses and more, including damaged property. Call The Law Place today for a free consultation with one of our attorneys. Phone lines are open 24/7.
We know that a drowning accident can have devastating effects on both the victim and their loved ones. If you or your family find yourselves in this tragic situation, please get in touch with our law firm right away. Our personal injury attorneys have the experience to guide you through the whole legal process in Florida. Call The Law Place to schedule a free case evaluation today.
Liability for Drowning Accidents in Florida
Victims of drowning accidents are left suffering from injuries and trauma. Therefore, it is only fair that the liable parties should be held accountable for their negligence. Our attorneys can assist you in this. Assigning liability is particularly important if the accident occurred on public property in the State of Florida, as you taking action can draw attention to an existing problem and lead to changes being put into place so that the same accident never happens again.
Assigning liability in a drowning accident isn't always easy, especially when we take into account there could be several possible causes. We strongly recommend you get in touch with one of our Florida-based attorneys to review your case and help determine which of the parties involved are liable for your accident.
These are some of the parties that are most commonly liable in cases involving drowning:
Hotels and their staff/managers/owners.
Recreational centers staff/managers/owners.
Neighborhood pools (public and private property) and whoever is responsible for their upkeep.
Private property pool owners.
We've already mentioned how difficult it can be to prove negligence in compensation cases, so it's crucial that you have a skilled personal injury attorney in your corner representing your case in court. The attorneys at The Law Place will be there for you and will tirelessly fight on your behalf.
Call The Law Place in North Port, FL., Today
Whether it is you or someone you care about that has been the victim of a swimming accident, we advise you to contact a personal injury attorney today. Our team of lawyers at The Law Place has the skill and the knowledge to aid your case. Our law firm will go above and beyond for you, as we do for all our clients who have sadly gone through such a traumatic event. You deserve the best representation, and our attorneys at The Law Place will do their utmost to make sure you receive the maximum compensation you are entitled to.
Call us for a free consultation. We would be happy to discuss your case with no obligation to continue with our services. You are under enough pressure during such a difficult time, so we will not add to the financial strain. The Law Place works on a contingency basis. Our fee will only come out of the final settlement of your case. This means there is no risk to you. If we don't win, you don't have to pay us anything.
Call our law firm today. We are here 24 hours a day, 7 days a week, and a personal injury lawyer will be delighted to take your call. With the help of The Law Place, you can rest assured knowing our team is tirelessly working to ensure your right to maximum compensation. Call The Law Place now on (941) 444-4444.