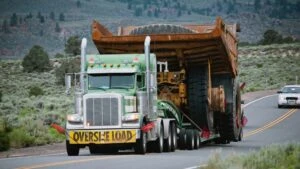 Truck accidents are a common occurrence on the roads of Port Charlotte and all throughout Florida. When they happen, there is a huge risk of severe property damage and serious injuries occurring. This is particularly the case when the truck involved is carrying an oversized load. There a number of factors that can increase the likelihood of a truck accident happening, including the height and weight of the load and whether the load is properly balanced. When a truck driver fails to follow safety regulations, they are putting the lives of all other road users at risk by increasing the likelihood of a collision happening.
If you or someone you love has been injured as a result of an oversized loads truck accident in Port Charlotte, Florida, you should seek legal assistance as soon as you can. An experienced truck accident lawyer can help build a strong personal injury claim on your behalf so that you receive the compensation you deserve.
Here at The Law Place, we have been dealing with these types of cases for over 75 years and have a large team of skilled truck accident lawyers. Our law firm offers a free consultation where you can receive legal assistance from a member of our team regarding your case. We have built up a strong attorney-client relationship, and we always guarantee the highest level of legal assistance. Our priority is ensuring you receive the compensation you are owed.
Call today to schedule a free consultation at (941) 444-4444. Our lines are open 24 hours a day, 7 days a week for your convenience.
How Will I Know if a Truck Has an Oversized Load?
There are strict safety regulations in place all throughout Florida, which set out certain size and weight limits for commercial trucks on the road. A truck will be classed as an oversized load when they are found to be over these limits. Similarly, the axles of a truck cannot exceed the maximum weight permitted. If an axle on a truck goes beyond the maximum weight allowed, regardless of whether the truck itself exceeds the limits, then it will be regarded as an oversized load truck.
Throughout Florida, oversized trucks are only permitted to drive within certain hours of the day, depending on the weight and size of the vehicle. Additionally, in order to drive an oversized load truck legally, it is required that you have a permit from your trucking company. The Florida Department of Transportation (FDOT) has put these rules in place in order to make the roads a safer place and to reduce the number of accidents happening. The regulations apply not only in Port Charlotte but all throughout the State of Florida.
Our team of dedicated attorneys fight and win for Floridians.
Causes of Large Truck Accidents in Port Charlotte, FL.
There a number of reasons that a truck accident may happen in Port Charlotte. Depending on the particular situation, it could be the fault of either the truck driver or the trucking company itself. Some of the primary causes seen by our auto-accident lawyers include:
Truck drivers driving distracted.
Fatigued drivers, which often results from truck drivers having to work for long hours and not taking adequate rest.
Inexperienced or untrained drivers.
Speeding, which can often result in a driver causing a collision from going too fast around a corner.
The trucking company has acted negligently, which could include breaching the regulations set out by the Federal Motor Carrier Safety Administration (FMCSA).
If you have been involved in a truck accident in Port Charlotte, we recommend speaking to a truck accident attorney as soon as possible. Regardless of whether the truck driver or the trucking company was at fault, an experienced attorney can help you file a personal injury claim to get the compensation you deserve.
How Is a Port Charlotte Large Truck Accident Investigated?
Following a Florida truck accident, it is important to contact a truck accident lawyer as soon as possible. They can start investigating your claim immediately in order to build up a strong case. At The Law Place, our truck accident lawyers are skilled in investigating these types of cases. Our priority is always ensuring that you receive the compensation you deserve for any injuries or damage you've suffered in a truck accident.
When beginning the investigation, a truck accident attorney will revisit the site of the crash in order to collect any evidence remaining, including taking pictures of the condition of the road, any damage to property, and the traffic signals in the area. They will then speak to any witnesses to the scene in order to build a clear picture of what happened.
One of the most important aspects of commercial truck accident cases is the 'black box,' which is installed in most commercial trucks. This box records and stores important data about the vehicle, including the speed at which it was driving at the time of the accident and the braking patterns of the driver. This box will be of great assistance in helping your injury lawyer assess who was liable for the truck accident.
It is important to act fast in trucking accident cases, as trucking companies and truck drivers are known to try and erase or tamper with the information on this black box. Similarly, trucking companies are known to try and destroy employment records, company records, vehicle maintenance records, and the drivers' personal information. The sooner you speak with a lawyer, the better chance they have of retrieving all of this information and using it to build a strong claim on your behalf.
We're Florida's top litigation team with over 75 years of combined experience
Determining Liability for Trucking Accidents in Port Charlotte
When truck accidents happen, they are often severe in nature resulting in serious damage to property and personal injury, which can have life-lasting effects. Trying to receive adequate compensation for serious injuries can be stressful, particularly in cases involving commercial trucks.
Commercial trucks make up a huge percentage of the number of trucks on the roads of Florida. When a car accident involving a commercial truck happens, it is possible to claim damages against both the truck driver and the trucking company, depending on who was at fault. This is why determining fault in these types of cases can become difficult, and having the help of a personal injury attorney will assist you greatly. They could try and establish liability on the following parties:
Truck drivers.
Trucking companies.
The truck manufacturer.
The insurance company.
Our law firm can help you determine liability for your Port Charlotte trucking accident. We offer a free consultation where an experienced lawyer can examine your case and determine which party should be found liable.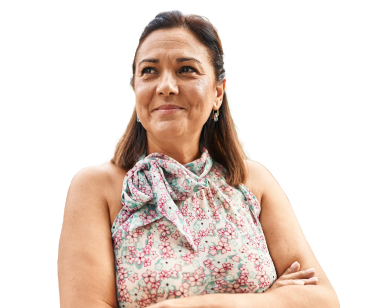 From the initial call to updates on your case status, we are here to get you answers.
Duty of Care
In order to establish liability for a truck accident case and receive any damages, it is necessary to satisfy a number of requirements. A personal injury lawyer can help you prove the following four elements:
A duty of care – All drivers in Florida automatically owe each other a duty of care to take all reasonable steps to prevent an accident from happening and to keep the roads safe. Trucking companies also have a duty to abide by safety regulations and to ensure that their drivers are adequately trained.
A breach of this duty – It must be proven that this duty of care was breached by either the truck driver or the trucking company. If an individual was driving recklessly, or if the trucking company had failed to follow safety regulations, this would amount to a breach of their duty.
Causation – It is necessary to show that your injuries were a direct result of the breached duty.
Damages – In order to make a claim, you must prove that you suffered damages as a result of the accident, including damage to property and personal injuries, amongst others.
What Damages Can I Claim?
Depending on how severe the truck accident was, there may be a number of different damages available for you to claim. Some of the most frequent forms of damages in Port Charlotte include:
Medical bills – You can claim for any medical bills resulting from your truck accident, including hospital appointments, any life-long treatment that's required, and transport to and from any appointments.
Lost wages – If you have been left unable to work as a result of the crash in Port Charlotte, you can claim any lost wages, including potential future earnings.
Property damage – You can claim for any damage that occurred to your property, including your vehicle and any valuable items contained inside at the time of the accident.
Pain and suffering – If you have suffered any emotional or physical distress because of the accident, you can claim pain and suffering damages. An example of this is if you are now unable to enjoy a hobby that you previously enjoyed because of your injuries. However, it's important to note that these types of damages can be difficult to claim, so having the assistance of an attorney will help you greatly.
Wrongful death – If you have lost a loved one in a truck collision in Port Charlotte, you can make a wrongful death claim for any funeral costs and a loss of income to the family household.
If you have been involved in a truck crash and think you may be entitled to damages, you should contact our law firm today. We will do everything in our power to fight for your rights and to ensure that you receive the compensation you deserve.
How Much Will It Cost to Hire a Lawyer?
Trucking accidents can be extremely stressful and can end up costing you a huge amount of money for medical bills or any damage you've suffered. One of the main reasons people are hesitant to seek legal assistance is because of the extra costs of hiring a lawyer.
At The Law Place, we work on a contingency basis, meaning that if we are unsuccessful in winning your case, you won't be left out of pocket. If we are successful in winning your case, we will take our legal fees out of the settlement you receive. We always guarantee fair rates, and there are never any hidden costs with us.
Contingency work is monitored by the Florida State Bar Association, which means that you have the extra security of knowing that you will always be treated with the highest standard of fairness. If you schedule a free case evaluation with us, we can explain our fee system in more detail to you. We want you to relax and take care of any injuries you've suffered following an accident without the added stress of financial costs.
Contact The Law Place Today
Large trucks are responsible for some of the most serious accidents on the roads of Port Charlotte, Florida. Trying to receive compensation for any damage you've sustained can be a stressful process, particularly when having to deal with large trucking companies. They will often have a team of experienced lawyers and an insurance company that doesn't want to pay you out the money you are owed.
Here at The Law Place, we have over 75 years of combined experience in multiple practice areas, including truck accidents. Our team of accident attorneys is skilled in managing cases like yours and will be with you every step of the way to ensure that you receive the damages you are owed. They will take over all of the investigating and communication with insurance companies on your behalf. Our injury lawyers will use the evidence they've collected to build a strong claim for you.
We offer a free case evaluation where you can speak to one of our injury lawyers with no strings attached.
Call today at (941) 444-4444 to speak with one of our Florida personal injury attorneys. Our phone lines are open 24 hours, 7 days a week.