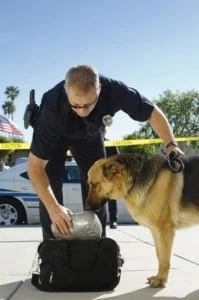 The manufacture, possession, use, and dealing of drugs is a national problem in the United States, which is why drug charges in the State of Florida are treated very seriously. Charges can either be prosecuted at a state or federal level, but any case can lead to severe penalties.
At The Law Place, our attorneys are more than prepared and willing to take on your case. Our team has over 75 years of combined experience in dealing with the Florida legal system and helping clients facing charges just like yours. In your first consultation, our drug crime lawyers will work out the best options for your case and advise you accordingly. We will then investigate your case thoroughly and gather all relevant evidence necessary to build a strong and solid defense on your behalf. Our law firm offers free, no-obligation consultations for anyone who has been charged in Venice, Florida, so contact us now.
Call The Law Place at (941) 444-4444. Phone lines are open 24/7.
Florida Statutes on Drug Laws
All the states in America have different laws when it comes to drugs, but in Florida, Florida Statute 499.03 rules the following:
"A person may not possess, or possess with intent to sell, dispense, or deliver, any habit-forming, toxic, harmful, or new drug or prescription drug, unless the possession of the drug has been obtained by a valid prescription of a practitioner licensed by law to prescribe the drug."
The people who are exempt from these rules are listed below:
People who can provide a prescription for the drug in question from a licensed pharmacist or doctor.
A medical professional who needs to control drugs because of their career, such as a doctor.
An employee of any agency that lawfully deals with drugs as part of their business practices.
The type of violation covered under the Florida Statute is classed as a second-degree misdemeanor, but drug charges can range from misdemeanors to felonies.
In order to receive more information specific to your Venice drug case, you should get in touch with a highly-qualified criminal defense attorney from The Law Place to schedule a free consultation.
Our team of dedicated attorneys fight and win for Floridians.
The Drug Cases That We Handle
At The Law Place, our criminal defense lawyers are well-equipped to handle a wide range of drug crimes in Venice, Florida, including the following.
Possession of Drugs in Venice, FL.
In Venice, Florida, you can be charged with possession of drugs if you were caught with a small amount of a controlled substance in your possession that was for your personal use only. The severity of the charges you face depends on the type of drug that was in your possession and how much you were found with. This is described in more detail in Florida Statute 893.03.
Possession With Intent to Sell in Venice, FL.
According to Florida Statute 893.135, if a prosecutor believes they have enough evidence to suggest that you possessed drugs that you intended to sell, you could face trafficking charges. This usually happens if the prosecutor thinks that the number of drugs you were caught with could not have been for personal use only.
Drug Trafficking/Delivering Venice, FL.
You will face drug trafficking charges (charges for drug dealing) if it can be proven that you were directly involved in the manufacturing, buying, selling, or delivering of controlled substances in Venice, FL. As with most other drug charges in the State of Florida, the classification of your offense and the penalties you face will be based on the quantity and type of substances that were in your possession at the time of your arrest. This is listed in Florida Statute 893.135.
Obtaining a Controlled Substance by Fraud in Venice, FL.
This practice is commonly referred to as "doctor shopping" in Venice. This is where an illegal substance is obtained through misrepresentation, deception, forgery, fraud, or subterfuge. As is stated in Florida Statute 893.30, this crime is usually classed as a third-degree felony.
The Possession of Marijuana in Venice, FL.
Under Florida Statute 893.13, you can be charged if you're found in possession of marijuana in Venice, FL. If you have less than 20 grams of marijuana in your possession, then you'll likely face a first-degree misdemeanor, but anything higher than 20 grams of marijuana will likely result in third-degree felony charges.
Drug Sale in Venice, FL.
In order to charge you with the crime of selling drugs in Venice, Florida, the prosecution doesn't have to prove that the controlled substance was exchanged for money – only that it was exchanged for anything of value, such as an object or a service. As in nearly all drug-related crimes, the charges you face for selling or exchanging a controlled substance will depend on the amount of controlled substance you had as well as its classification.
Conspiracy to Commit a Drug Crime in Venice, FL.
You could be charged under the grounds of conspiracy if the prosecution is able to establish you willingly and knowingly planned to commit a drug crime in Venice. In order to successfully charge you, the prosecutor must be able to provide evidence of an implied or explicit agreement or intent of the crime. You do not have to have committed the act, as conspiracy alone is enough to charge you with this crime.
The Consequences of a Venice Drug Conviction
If you are found guilty of a drug crime in Venice, Florida, then you will be facing either misdemeanor or even felony charges. These charges will be permanently on your criminal record, and this can have a serious, damaging effect on your future. This is because criminal records are accessible to the public, and a conviction could prevent you from obtaining employment, financial help, and housing. The fines and court costs that you face may also leave you suffering financially, and you may be sentenced to jail time, amongst other penalties.
In order to avoid sentencing and harsh punishment, you need to contest your charges with the help of an experienced criminal defense attorney. Our Venice drug crime lawyers can offer you a free consultation, so contact us today to begin fighting your charges!
We're Florida's top litigation team with over 75 years of combined experience
Defenses Available in a Venice Drug Case
Even if you were arrested with drugs found in your possession, a qualified defense attorney could defend you against nearly all charges that you may be facing and build a strong and solid defense on your behalf.
If you hire our law firm, our drug crime lawyers will immediately begin to conduct a thorough investigation of your case in order to tailor a defense specific to your case. Some of the most common defenses that are used by The Law Place are listed below:
The search and seizure was illegal.
Your constitutional rights were violated.
The search warrant used by law enforcement was invalid.
You had no knowledge of the drugs that were found.
There are many other defenses that our drug crime lawyers may be able to use to defend you in court, depending on the circumstances surrounding the case. So call us today to schedule a free consultation and discuss your case with an experienced attorney.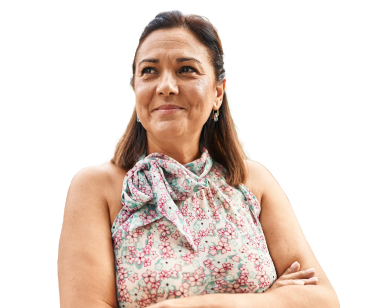 From the initial call to updates on your case status, we are here to get you answers.
Why The Law Place Stands Out From Other Law Firms in Florida
The Law Place is a trusted and reliable Florida law firm. Our drug crime lawyers can promise understanding, support, and guidance throughout this difficult and stressful time. You can trust that we will be entirely committed to your case and be by your side every step of the way. Our criminal defense lawyers will work as a completely dedicated team to build the best defense possible for you and your case.
Our Venice attorneys are constantly expanding their knowledge and keeping up to date with any new laws and courtroom strategies in case it may help a client in the future, which will give you the best possible shot of a favorable outcome. The majority of the lawyers at our firm have earned an AVVO rating of 10.0, which is the highest possible rating. This is based on trial skills, length of practice, client reviews, and awards, so you can trust that by working with us, you'll be giving yourself the best chance at securing a positive outcome.
Contact us today for a free consultation.
Contact The Law Place Today!
If you or a loved one have been charged with any type of drug crime in Venice or elsewhere in Florida, then you will need the help of an experienced drug crime lawyer. If you don't hire legal representation, you could end up convicted and facing extremely severe consequences.
Here at The Law Place, a talented criminal defense lawyer is ready to fight on your behalf. We will ensure that you are treated fairly and get the best results possible.
Our phone lines are open 24 hours a day, 7 days a week, so don't hesitate! Contact us today to schedule a free consultation at (941) 444-4444!