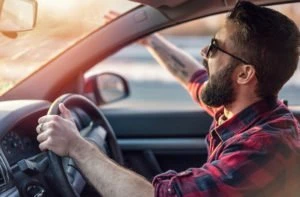 Being involved in a motor vehicle accident can be life-changing, particularly if you've been injured and it wasn't your fault. If you or a loved one has recently suffered a personal injury because of an aggressive driving accident in North Port, it's important to know your rights.
With the right accident attorney, you could be entitled to compensation for any physical or emotional damages caused. That's where we can help. Our team of Florida personal injury and car accident lawyers here at The Law Place have a wide range of practice areas and a commitment to our clients all over North Port. We're able to support you through the process by providing sound legal advice in order to safeguard your future. We also offer a free consultation so you can be sure you're working with the right lawyer for you.
If you've been injured in an auto accident caused by aggressive driving, contact us today to speak to a qualified personal injury accident lawyer near you. We're available 24 hours a day, 7 days a week. So, call us now on (941) 444-4444.
The Three Types of Aggressive Driver
Aggressive driving, or 'road rage', is one of the main causes of car accidents in North Port. So, why do people drive aggressively? Research has shown that there tend to be three main types of aggressive drivers:
Situationally aggressive drivers – Aggressive driving caused by specific circumstances, such as lateness, rushing, or other drivers being slow. Reactionary dangerous driving.
Confrontationally aggressive drivers – Driving competitively and confrontationally, often with the need to 'beat' other drivers when pulling away or overtaking.
Habitually aggressive drivers – Drivers who have grown accustomed to reckless or bad driving habits, such as tailgating and driving over the speed limit.
Psychological research from the U.S. National Highway Traffic Safety Administration (NHTSA) has also determined that drivers in the United States are more likely to drive recklessly or dangerously at night due to the higher level of anonymity in the dark.
What Does Florida Law Say About Personal Injury From an Auto Accident?
According to Florida Statute 627.7407, Florida is a no-fault state. This means that after an accident, you'll need to file a claim through your insurance company under your own personal injury protection (PIP) to cover any costs. Your insurance company will then check to see if your claim meets specific requirements before you're able to claim against an at-fault driver.
If your personal injury incident meets these criteria, then you'll be able to file a third-party insurance claim against the aggressive driver if they were at fault for the crash. In this case, you can file a lawsuit not only for monetary compensation but also for things like property damage, medical bills, as well as emotional distress, or even lost wages due to injury.
These criteria hinge on whether you received a serious injury as a result of your auto accident.
What Constitutes a Serious Injury in North Port, FL.?
In order to file a liability claim against the aggressive driver that caused your accident, you will need to have suffered a 'serious injury.' Therefore, according to Florida Statute 316.027, your personal injury will need to meet one or more of the following criteria to be applicable:
An injury that causes a substantial risk of death.
Serious disfigurement as a result of an injury.
Loss or impairment of the function of a body part or organ.
If you've been injured in a vehicle accident, you'll need to be seen by a medical professional right away. You'll also need to keep a strict record of any medical bills or physical damages, as well as taking photos of any injuries sustained. This information is important for insurance companies and will help your attorney to achieve a better case outcome. So, make sure to be thorough in your documentation.
How Soon After an Aggressive Driving Incident Should I Act?
In accordance with Florida Statute 95.11, the statute of limitations dictates that you have four years from the date of the motor vehicle accident to file a lawsuit for your personal injury case. After this time, you will be unable to file a claim or receive any compensation.
However, it's important to get into contact with your insurance company and a law firm with experienced personal injury attorneys as soon as possible. Your memory, any sustained injuries, and any evidence all degrade over time. This means that the sooner you get in contact with a personal injury lawyer, the more likely it is that you'll receive compensation.
For many people, it can be intimidating to get in touch with a legal representative. This can be all the more difficult if you've sustained injuries. However, it's really important that you have someone in your corner to fight for your rights and win the compensation you're entitled to. You should never suffer in silence.
What Should I Do if I'm Injured by Someone's Aggressive Driving?
If you or a loved one is injured following an accident caused by someone driving aggressively, there are two crucial first steps to take in order to ensure the best chance of compensation.
Get medical help for any injuries – It's important to get any injuries seen by a medical professional as soon as possible. It helps to have your injuries on record because they could heal by the time injury lawyers can file a claim or bring the case to trial. Bear in mind, it can take up to 2 years for injury claims to go to trial in North Port, Florida. It's also likely that insurance companies and courts will argue that you did not suffer a serious injury if you did not need to be seen by a doctor.
Get in touch with a personal injury lawyer – It's important to contact an attorney as soon as possible. Evidence, memory, and injuries can fade over time. In order to give your lawyer the best chance of achieving a good case outcome, you'll need to get in touch immediately. You should always look for law firms that offer a free consultation, like The Law Place. This way, you can be sure that you're working with the right person for you and your case.
What Is the Legal Process for Injury Caused by Car Accidents?
The legal process for dangerous driver injuries can be difficult to navigate. So, it's important to have an accident lawyer to help support you through the process.
There are four main stages of the legal process that accident and injury attorneys carry out:
Gathering evidence – Your accident lawyer will start by gathering evidence. They'll interview you, look at any medical bills, evidence from witnesses, and more to start to put a case together. It's important to be open and honest with your lawyer. Remember, they're there to help you, so don't withhold any evidence that could help them with your case.
Negotiation – Your lawyer will wait until your injuries have healed to work out how much your case might be worth and how much compensation you could be entitled to. They will also consider if any demands should be made to the insurance company of the aggressive driver at this stage.
A lawsuit is filed – Your attorney will file a personal injury lawsuit in court, which starts the litigation phase. Each party will submit questions to the other, evidence will be gathered, and witness statements will be taken. Each party may come to a settlement agreement at this stage, and an independent mediator could be called to try and reach an agreement.
The case goes to trial – Your case will be brought before a jury in a court of law. This only happens if both parties cannot reach a mutually beneficial agreement during the mediation stage. In North Port, it can often take 1-2 years for personal injury claims to be brought to trial, and dates are often delayed or moved. So, it's necessary to be patient and determined.
What Personal Injury Compensation Am I Entitled to After a Car Accident?
The exact level of compensation you could be awarded depends on the specifics of your case. Injury lawyers will be able to tell you whether you might be entitled to compensation for:
Medical expenses.
Pain and suffering.
Lost wages.
Physical damage to your motor vehicle or other property.
The monetary amount you may receive also depends on the type of claim you make. There are two main types of damages that you can claim for with different compensation amounts:
Punitive damages –

Florida Statute 768.73

states that if you are awarded punitive damages, you could receive a maximum of $500,000, or up to three times the amount of compensatory damages. However, you will have to prove that the aggressive driver is guilty of intentional misconduct or gross negligence. Punitive damages are very rare.
Compensatory damages – These are damages as a direct result of the crash, such as medical bills, physical damages, or lost earnings. As long as these factors are properly documented and can be proven, there is no cap on the compensatory damages that can be awarded.
Florida's Comparative Fault Rule for Auto Accidents
Florida operates on comparative damages or the 'comparative negligence' principle for personal injury caused by a vehicle. This means that compensation is awarded proportionately depending on who was at fault for the accident.
So, if you can prove that an aggressive driver was 100% at fault for the accident that occurred, then the driver will be liable to pay compensation for the damages you are awarded. However, in lots of cases, the injured party could also be partly to blame for the accident. For example, you could have been using your phone or violating traffic laws before the aggressive driving accident took place.
If this is the case and your claim is brought to trial, it will be up to a jury to decide:
The exact monetary amount of damages.
The percentage of fault each party is liable for.
So, your compensation could total $500,000, for example, but a jury could decide that you were 25% responsible for the accident. In this case, you would only receive $375,000 compensation. This rule applies as long as you are less than 50% at fault for an accident.
Call The Law Place Personal Injury and Car Accident Lawyers Today
If you've recently suffered injuries as a result of a car or truck accident caused by an aggressive driver in North Port, you'll need the help of a personal injury car accident attorney as soon as possible.
Here at The Law Place, we have over 75 years of experience, and we're here to support you through this uncertain time, as well as helping you to receive any compensation you could be entitled to. Our skilled team of attorneys works around the clock with dedication and attention to detail. So, you can be sure that you are in safe hands.
Get in touch today for a no-obligation, free consultation. We're here to help. So, contact us any time, 24 hours a day, 7 days a week at (941) 444-4444.