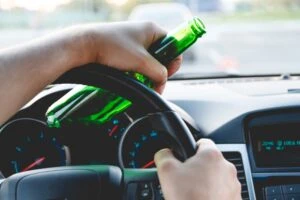 I Was Arrested for DUI in Florida and the Other Person in the Car was Seriously Injured. Am I Going to Prison?
In the state of Florida, DUI which results in serious bodily injury occurs when a person who is driving while impaired either causes or contributes to the serious injury of another. Penalties for this offense, which is a third-degree felony under Florida statute 316.193(3)(c)2, can be as high as five years in prison, subjecting the defendant to harsh minimum mandatory sentencing.
Serious injury is defined under Florida law as an injury which poses the risk of death, disfigurement, or the loss or impairment of the function of an organ or body part. DUI with serious bodily injury charges bring up complex issues which must be addressed as quickly as possible. As soon as you have an experienced Florida DUI criminal attorney on board, he or she can determine the answers to the following questions:
Were there any eyewitnesses to the accident?
If there were witnesses, what are their perceptions of the accident?
What caused the accident?
Is there absolute proof of who was driving the vehicle responsible for the accident?
Was your BAC above or below the legal limit?
Was a blood, breath or urine test obtained legally?
Was negligence involved in the accident?
What did experts conclude about the evidence available?
There are many more questions like this your attorney will want to ask; the reality is, the sooner the case can be thoroughly investigated, the more likely your attorney can find evidence which presents the accident in a more favorable light. Because your future and your freedom are at stake in this situation, early intervention is crucial. A complete analysis of the procedure used to perform blood or breath tests is necessary and other issues can best be taken care of soon after your arrest.
What Elements Must Be Proven in a DUI Serious Bodily Injury Case?
Section 316.1933 of the Florida Statutes details the factual elements which must be proven beyond a reasonable doubt. These elements include:
You drove the car which caused the bodily harm, meaning you drove OR were in actual physical control of the vehicle;
While driving the vehicle, you were under the influence of alcohol to the extent your normal faculties were impaired—or your BAC/BLOOD level was 0.08 percent or more, and
As a result of your driving the vehicle, you either caused or contributed to serious bodily injury of another person.
It is important to remember that proof of negligence will suffice for a conviction, and that the state of Florida has no burden to prove your drinking was the cause of the accident. In fact, the Florida Supreme Court has found that any type of lack of care or deviation from normal, responsible behavior can sustain a conviction for DUI causing serious bodily injury.
Our team of dedicated attorneys fight and win for Floridians.
Penalties for the Crime of DUI Causing Serious Bodily Injury
DUI causing serious bodily injury is a third-degree felony, with penalties as high as five years in prison or five years on probation and a fine as high as $5,000. In the event of a conviction for this crime, the defendant may also be required to pay restitution to the victim in order to compensate him or her for losses. The Florida Department of Corrections released Florida sentencing guidelines in the form of a scoresheet preparation manual.
When a person is arrested for a felony crime, that crime is assigned a certain level as a primary offense. The level is then assigned a specific number of points. Should the defendant score above 44 points, he or she will be sentenced to time in a Florida state prison for a certain number of months—unless the Judge makes the decision to adjust the number of months downward, based on mitigating circumstances. (Assuming the crime does not have a mandatory minimum sentence.)
DUI causing serious bodily injury is a level 7 offense, and a third-degree felony (with a level 10 offense being the most serious). A level 7 offense, under the scoresheet preparation manual's sentencing guidelines, is assigned 56 points. A prior criminal record can add additional points to that total, and a legal status violation will add an additional four points (escape, fleeing, failure to appear, incarceration, pretrial intervention or diversion program, etc.).
Thirty points can be added to the total for a prior serious felony conviction. Enhancements can also add additional points. Therefore, as an example, a conviction for DUI causing serious bodily harm adds 56 points. According to the formula, if no mitigating circumstances exist, 56 – 28 = 28 x .75 = 21 months in prison. If the prosecutor is able to classify the victim's injuries as "severe" up to 40 additional points may be added to the sentencing score. In this instance, the minimum mandatory prison sentence would be 51 months.
In addition to the prison sentence and fines, a conviction for DUI with serious bodily injury will also cause the defendant to lose their driving privileges for a period of three years—which begins after the period of incarceration has ended. Other penalties include attendance in a mandatory DUI program, possible impoundment of the defendant's vehicle, psychosocial evaluation, the necessity of having an interlock device installed on the defendant's vehicle, court costs and fees, community service and probation.
Reasons for departure from the score sheet tally include the following:
The necessity for the defendant to make restitution to the victim outweighs the necessity of a prison sentence;
The defendant's capacity to fully appreciate the criminal nature of his or her conduct was significantly impaired;
A legitimate, non-coerced plea bargain is in place;
The defendant was a relatively minor participant in the criminal conduct, or was only an accomplice;
The defendant cooperated with the state of Florida in order to resolve the current offense (or any other offense), or
The defendant will be sentenced as a youthful offender.
How Your Florida DUI Attorney Can Help
DUI causing serious bodily injury is prosecuted harshly in the state, and nobody should face those charges on their own. A DUI attorney from The Law Place can build a defense on your behalf against your charges, or possibly negotiate a plea which will reduce the charges. Our DUI attorneys will ensure your rights are protected throughout the entire process, and truly care about your future.
We're Florida's top litigation team with over 75 years of combined experience
The Law Place Sample Scoresheet
The Law Place has created a sample interactive scoresheet. A user can put in the current charge as well as their past criminal history and get a sample scoresheet. The scoresheet can be emailed to you or printed out in a PDF document.