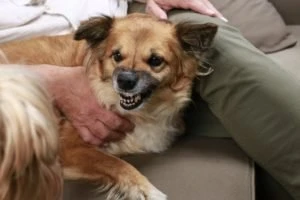 Due to their loving and compassionate nature, dogs are one of the most popular pets across the globe. It is estimated that in America alone, more than 63 million households now own at least one dog. Although dogs are usually loving, caring, and friendly companions, it is important to recognize that all dogs can bite and cause injury.
Sustaining a personal injury from a dog bite can be a stressful and traumatic experience. Fortunately, dog bite laws in Florida allow victims to gain monetary compensation for those who have been victim to a dog bite attack. At The Law Place, we have a highly skilled team of personal injury lawyers who have an abundance of experience in dealing with the Florida legal system. Our attorneys will be there to guide you through the legal process and provide valuable support and information to ensure you receive the best possible outcome.
Our Venice phone lines are open 24 hours a day, 7 days a week, so you can relax in the knowledge that a skilled personal injury lawyer will be on hand to help when you need it most. Call us today at (941) 444-4444 and arrange a free consultation.
Florida Dog Bite Laws
As highlighted on the U.S. Dog Bite website, approximately 4.5 million dog bites occur every year in the United States, with over 14,000 of those attacks resulting in the victim being hospitalized due to their injuries.
Florida Statute 767.04 highlights the laws relating to dog biting incidents and notes that the liability for injuries and damages caused by a dog will most likely fall to the owner. However, it is also worthwhile noting that Florida is a comparative negligence state. This means that if there was any negligence on your part that contributed to the likelihood of the dog attack, then you will be required to pay for the percentage of the damage caused, according to the percentage that you were at fault. In the case of a personal injury claim, this means that your settlement will be reduced by your percentage fault. The laws surrounding comparative fault can be found under Florida Statute 768.81.
If you have been the victim of a dog bite attack, then we strongly recommend that you seek the expertise of a dog bite lawyer as soon as possible. An attorney will fight on your behalf and ensure that you receive the compensation that you deserve. Get in touch with us today and arrange a free consultation with a Venice dog bite lawyer.
Our team of dedicated attorneys fight and win for Floridians.
Common Injuries Sustained From Dog Bites
Depending on the severity and type of dog bite attack, the damage and injury caused can sometimes be catastrophic or even life-changing. Some of the most common injuries that dog bite victims suffer from are:
Bite or teeth marks.
Lacerations or cuts.
Scratches and bruising.
Injuries to muscles, nerves, and blood vessels.
Permanent scarring.
Fractured or broken bones.
Emotional distress and suffering.
Furthermore, many people are also unaware that dog bites have the potential to cause serious infections, which, if not treated efficiently, can cause many problems at a later date. Therefore, it is vital to get medical assistance as soon as possible after the attack to minimize the risk of any future infection.
At The Law Place, we know just how expensive medical bills can be, which is why our team of attorneys will fight to ensure you receive medical compensation for any damage and injury caused as a result of a dog bite attack. Call our law firm today to arrange a free consultation with a Venice dog bite lawyer.
We're here to serve you. Our phones are open 24 hours a day.
Possible Damages That You May Be Able to Claim Following a Dog Bite in Venice, FL.
By enlisting the help of a reputable dog bite lawyer, they will work to establish who the negligent and therefore liable party are. From there, an accident attorney will work to gather information to establish how much compensation you are deserving of. Depending on the circumstances surrounding the dog bite attack, a Venice dog bite lawyer may be able to gain compensation for any number of the following damages:
Medical expenses – This includes medical expenses from past, present, and future appointments, as well as any cost incurred from traveling to and from medical appointments.
Lost wages or loss of income – If the injuries from the dog bite attack prevent you from going to work for a period of time, then you may be owed compensation.
Emotional pain and suffering – If you have suffered from any emotional distress or trauma as a result of the attack, and it has prevented you from living the life you once lived, then you may be entitled to compensation.
Wrongful death – If a dog bite attack has tragically resulted in the loss of life, then you may be deserving of compensation to cover loss of consortium.
At The Law Place, we understand that no amount of compensation can make up for the emotional distress and trauma suffered as a result of a dog bite attack. However, our attorneys are here to lift the stresses of enduring a legal battle. We will be by your side throughout the legal process and will fight on your behalf to ensure you receive the compensation you are deserving of.
We're Florida's top litigation team with over 75 years of combined experience
Contact The Law Place Today!
If you have been unfortunate enough to have suffered from a dog bite attack, then you may be entitled to compensation. Our team at The Law Place highly recommends that you seek legal advice as soon as possible after the incident. Between us, we have over 75 years of collective experience in handling cases similar to yours, so you can rest assured that your case is in knowledgeable and competent hands.
We offer all our customers a free consultation where we will assess your case and offer valuable legal advice on the best way to proceed. Our phone lines are open around the clock, so you can call us at a time most convenient for you. Call our Venice offices today at (941) 444-4444, and speak to one of our adept dog bite lawyers.