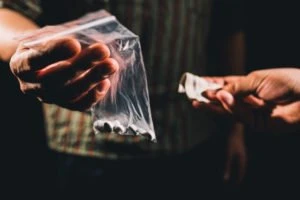 Drug charges in Port Charlotte or anywhere in Florida are extremely serious. If you are found in possession of over ten grams you could face a prison sentence of one year, five years, or even 30 years, depending on the substance involved. This is because possession of over ten grams of certain drugs can be considered enough to give rise to drug trafficking charges.
If you have been arrested in Port Charlotte for possessing over ten grams of a controlled substance, it is crucial that you consult with an experienced criminal defense lawyer right away. If you face these charges with inadequate legal representation, the consequences could be devastating to your future.
At The Law Place, our team has decades of combined experience in fighting criminal drug charges.  We work tirelessly to ensure that our clients receive the most minimal punishments possible for their offenses. Contact us on (941) 444-4444 today for a free consultation that is free of obligation and protected by attorney-client privileges. Our telephone lines are open 24 hours a day, 7 days a week.
Florida's War on Drugs
Florida is one of the most vibrant and beautiful states in America, but it has a dark side. Unfortunately, the state is susceptible to the country's growing substance abuse problem. Cocaine and Methamphetamine abuse has been famously detrimental to the health of Florida's citizens, and, more recently, Florida's prescription opioid abuse has been described as a national crisis. Good people often fall victim to hard drugs that are incredibly dangerous and widely available.
This is why drug crimes are taken so seriously in Port Charlotte and throughout Florida. Depending on the substance and amount of drugs involved in the crime, penalties can be as severe as a felony charge, which could result in substantial jail time for anyone who is successfully convicted.
If you have been accused of drug possession in Port Charlotte or anywhere in Florida, you will need the help of an experienced lawyer who can work to minimize your charges.
Our team of dedicated attorneys fight and win for Floridians.
Florida's Possession of a Controlled Substance Statute
The laws regarding possession of a controlled substance can be found under Florida Statute 893.13.
According to this statute, anyone facing drug charges will be punished based on the number of drugs and type of drug found in their possession. Some drugs will automatically result in intent to supply or drug trafficking charges if they are found in amounts of 10 grams or more
For example, if you are found in possession of over ten grams of MDMA (ecstasy), you can face felony drug trafficking charges, but if you are found in possession of 20 grams of marijuana in your possession, this would be considered a misdemeanor in Port Charlotte.
These laws are complex. Therefore, if you have found yourself facing possession charges involving over ten grams of a controlled substance, you should waste no time before consulting with an experienced attorney.
Possible Charges for Drug Possession in Port Charlotte, FL.
In the State of Florida, drug charges can fall under a number of different categories, including:
Possession of a controlled substance.
Possession of drug paraphernalia. This refers to any equipment that is specifically designed for the purposes of selling, manufacturing, producing, planting, storing, concealing, transporting, or cultivating a controlled substance.
The manufacture of a controlled substance.
Sale of a controlled substance.
Drug trafficking.
All of the above drug charges carry very serious consequences in the State of Florida. If you have been accused of any of them, get in touch with The Law Place for a free consultation with a high-quality criminal defense lawyer. This is the only way you can minimize your potentially life-altering penalties.
We're Florida's top litigation team with over 75 years of combined experience
Requirements for a Valid Drug Possession Charge Over 10 Grams in Port Charlotte, Florida
The prosecutor must prove beyond a reasonable doubt that:
The accused was in possession of the controlled substance in question.
The controlled substance that was found was officially identified.
The weight of the drugs was more than 10 grams.
The accused was fully aware or should have been aware of the presence and existence of the controlled substance.
The accused willfully and knowingly exercised control and possession of the controlled substance.
In possession cases, the accused must be shown to have had any amount of power over the drug and must have handled it. The location of the drug is not always a key element.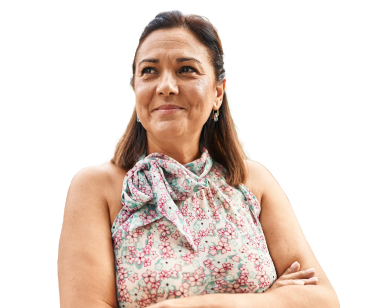 From the initial call to updates on your case status, we are here to get you answers.
Types of Drug Possession Charges in Port Charlotte, FL.
The laws surrounding possession arrests in Port Charlotte, Florida, are not always clear-cut. In some situations, drug possession cases can be much more difficult to interpret, especially when the drugs were not found physically on your person.
There are two main types of possession charges in Florida:
Actual Possession
Actual possession cases involve drugs being found on your person, for instance, in your jacket pocket. You do not have to have owned the drug to be charged with this offense. For example, if you wore a coat that belonged to a friend who had drugs in their pocket, the fact the coat did not belong to you is not a valid defense for your charges. Having said this, there are still many defenses available to anyone who has found themselves in this situation. An experienced criminal defense lawyer may defend your actual possession charges by questioning the stop and search that led to the discovery of the drugs and your subsequent arrest.
Constructive Possession
Constructive possession is when, instead of being found physically in your possession, the drug is found in a common area such as a house or a car.
Under these circumstances, it would have to be proven in court that the drugs in question were controlled by the defendant and that they knew the drugs were stored or stashed in this location. They would also be required to prove that the defendant knew or should have known that the drugs were illegal. The government has the burden of establishing these elements to secure a conviction if they cannot prove beyond a reasonable doubt that you had constructive possession of the controlled substance. If any of the evidence can be suppressed by your lawyer, you could avoid criminal charges.
To learn more about actual and constructive possession charges, call The Law Place for a free consultation.
Florida's Drug Schedules
Florida Statute 893.13 separates each controlled substance into five categories known as schedules.
These schedules are designed to rank each controlled substance by the perceived potential for addiction and harm. The substances that are considered to have the highest potential for harm and addiction are Schedule One drugs, and Schedule Five drugs are the drugs with the lowest potential for abuse.
Schedule One Drugs
Schedule One drugs are those with no existing approved use within the medical field and the highest potential for abuse. For this reason, the penalties associated with these drugs are the most severe. Possession of over ten grams of any of them will result in charges of intent to supply or sell a controlled substance, and you could be charged with a first-degree felony.
Examples of Schedule One drugs include heroin, crack, LSD, and meth.
Schedule Two Drugs
Schedule Two drugs are also considered to have a high potential for harm and addiction. However, they usually have some accepted medical uses and can even be distributed via medical prescriptions.
Examples of Schedule Two drugs include cocaine, Adderall, oxycodone (OxyContin), fentanyl, methamphetamine, hydromorphone (Dilaudid),  methadone, Dexedrine, hydrocodone (Vicodin), meperidine (brand name Demerol), morphine, and Ritalin.
Schedule Three Drugs
Schedule Three drugs are considered to come with less potential for abuse and addiction.
Examples of Schedule Three drugs include ketamine, steroids, and codeine products.
Schedule Four Drugs
Drugs categorized as Schedule Four are deemed a low risk of abuse, dependency, and harm.
Common Schedule Four drugs include Talwin, Soma, Darvon, Ambien, Darvocet, Xanax, Valium, Tramadol, and Ativan.
Schedule Five Drugs
Schedule Five drugs are considered to come with a small amount of risk of harm and abuse compared to other controlled substances.
Examples of Schedule Five drugs include Parapectolin, Lyrica, Motfen, Lomotil, and cough syrups containing codeine in amounts of less than 200 milligrams.
Common Defenses in Port Charlotte Possession Cases
At The Law Place, we handle drug charges, from possession to drug trafficking, regularly. Some of the most common defenses used in these cases are as follows:
The arresting officer engaged in deliberate entrapment, and this led to your arrest.
The drugs that were found in your possession did not belong to you.
A law enforcement official identified the controlled substances in your possession using a flawed method.
The controlled substance in your possession actually weighed less than the police officer originally claimed.
You were forced to carry the drugs against your will.
The law enforcement officer involved in your arrest obtained his or her evidence illegally.
The law enforcement officers involved in your possession case did not have a valid warrant to seize and search you or your property, or the warrant they had was invalid.
It could be the case that one of these defenses applies to you. However, each person who is accused of drug crimes has their own set of circumstances that led to their drug possession arrest. Therefore, a criminal defense lawyer from The Law Place will build your defense based on your unique situation.
We offer all of our potential clients a free case evaluation before any contracts are signed. During which we will consider all of the facts surrounding your case and give you an idea of the potential defenses that would work for you. Your free consultation is confidential and protected in full by the attorney-client relationship, so you won't have to worry about what you disclose to us.
How a Criminal Defense Lawyer Can Help
If following your free consultation you agree to be represented by our law firm, we will get straight to work and, as a team, thoroughly investigate the circumstances of your Port Charlotte drug possession arrest. We will look closely at the quality of the evidence against you and how it was obtained.
Even minor errors made by the law enforcement officers at the time of your arrest can be used by the criminal defense lawyers on our team. For example, if their actions were not within the legal bounds of the Constitution, it is possible that some of your rights were violated. This could save you from some of the most serious penalties associated with drug possession and drug trafficking crimes, such as a lengthy prison sentence.
If the evidence against you cannot be suppressed completely, and we are unable to get your drug possession charges dropped, we can still use our skills to have your charges and penalties reduced. For example, we may be able to have your felony charge reduced to a misdemeanor. This would not be possible without adequate legal representation.
Drug offenses are taken very seriously in Port Charlotte and the State of Florida as a whole. Therefore, it is vital that you seek legal support from an experienced and knowledgeable Port Charlotte drug possession lawyer from a law firm such as The Law Place. With our help, you can put forward the strongest defense possible.
What to Look for When Hiring a Drug Possession Defense Lawyer in Port Charlotte, FL.
If you have been accused of the possession of ten or more grams of an illegal substance in Port Charlotte, FL., you could be set to face life-changing consequences. This means that you must ensure that the law firm you choose to take on your case has the skills and experience needed to achieve a positive outcome in your case.
A high-quality criminal defense attorney should provide the following:
Support and guidance whenever needed.
Assistance in minimizing your potential consequences.
Reduction of jail time.
Dismissed or reduced criminal charges. For example, from a first-degree felony to a third or second-degree felony.
Effective communication with the prosecutor in your case to give you the option of a plea bargain if this is the best option for you.
The best defense possible for your circumstances.
Important Questions for a Potential Port Charlotte Drug Possession Lawyer
Your first impressions and instincts count for a lot when it comes to seeking out potential legal representation. A good law firm will be comfortable and confident in answering any questions you have for them in your initial discussions.
There are some important questions that we advise you to ask any prospective law firms before agreeing to anything:
Has your law firm ever been involved in cases that are similar to mine? Can you give me some recent examples?
Are you able to give me some specific details regarding the fees you charge and how your payment plans work?
How many jury trials have you successfully litigated?
How successful is your law firm's plea bargain track record?
Is my first consultation free with no obligations?
Can I see recent references or testimonials from some of your previous clients?
Any lawyer or law firm that is unwilling or unable to provide you with references is a red flag. A good lawyer should have a proven track record that they are proud of and willing to share with you. If you do not feel more at ease following your consultation, you should think about continuing your search for a good lawyer.
How The Law Place Is Different From Other Law Firms in Florida
Here at The Law Place in Florida, we approach every case with a combination of compassion and skill. We know how scary it can be to face criminal charges that could result in a 30-year prison sentence. We also understand that each situation is unique and that nobody deserves to be judged on a single mistake or misjudgment.
The laws regarding drug possession are very strict in the State of Florida, but we will be with you during every step of the legal process to pursue every avenue for your defense. Our dedicated team will tailor your defense strategy based on the details of your case and the audience who will be listening to it, whether that be the judge or jury.
Our lawyers are constantly working to improve their skill level and knowledge of the law for the benefit of their clients. They all have success stories from cases across Florida, including Port Charlotte, and a large number of them have achieved an AVVO rating of 10.0, the highest possible rating on the site.
Contact The Law Place for a Free Consultation Today
In recent years the State of Florida has placed much focus on reducing drug crime activity, and part of their strategy involves punishing those who are arrested for drug crimes particularly harshly. Unfortunately, as a result, if you are arrested in Port Charlotte for possessing quantities of drugs exceeding ten grams, you could be looking at between five and thirty years in prison.
It is therefore crucial that you seek out high-quality legal representation if you have found yourself in this unfortunate situation. Our attorneys at The Law Place have a proven track record of minimizing the penalties for drug-related offenses, and with our help, you could be looking at a better and brighter future.
Don't let one mistake define the course of the rest of your life. Instead, call us today for a free consultation, and together we can get to work on your defense. For more information or for free legal advice, call us at (941) 444-4444 today! Our phone lines are open 24/7.