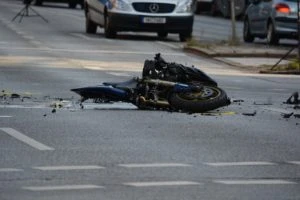 Motorcycles are used by a large number of residents and tourists in the State of Florida. In fact, out of all of the U.S. states, Florida has the second-highest number of registered motorcyclists. Unfortunately, this high statistic contributes to the staggering number of motorcycle accidents that happen on the roads of Florida every year.
At The Law Place, we have a team of some of the best motorcycle accident attorneys in the state, all of which have many years of experience in representing clients who have been seriously injured in motorcycle accidents. Unfortunately, it is often the case that other drivers on the road act negligently and put motorcyclists at serious risk. We can protect your rights after a motorcycle crash in Bradenton and hold the negligent parties liable for your damages.
If you have been injured in a motorcycle accident in Bradenton, FL., call us now for a free consultation at (941) 444-4444, our phone lines are open 24/7. With the guidance of the right personal injury lawyer, you can successfully fight for the compensation that you deserve.
Common Causes of Motorcycle Accidents in Florida
Motorcyclists, like all drivers, sometimes crash due to their own errors. However, in many cases, it is other drivers on the road who are responsible for these accidents. Some examples of common causes of Bradenton motorcycle accidents are:
Drunk drivers – This is a leading cause of road accidents in Florida. If a drunk driver caused an accident that you were a victim of, you could be compensated for their negligence.
Traffic violations – All Drivers must follow the traffic laws of the county they are driving in. This includes adhering to speed limits, yield rules, and more. Drivers can crash into motorcyclists when they fail to follow these rules.
Defective motorcycle parts – The company that manufactured the motorcycle or its parts can be the cause of a motorcycle crash if the parts are found to be defective, and in this case, they can be held liable for your injuries.
Distracted drivers – Motorcycles are more difficult to see compared to larger vehicles. Drivers who do not pay adequate attention may easily miss motorcyclists, and this can lead to accidents.
A Bradenton motorcycle accident attorney from The Law Place will identify any negligence that took place and fight for your legal right to compensation. Call us now to find out more.
Common Injuries From Motorcycle Accidents
Motorcyclists, unlike motor vehicle drivers, have little protection from injuries, and this is why injuries are usually more serious. Common injuries include:
A broken jaw or nose.
Broken arms or wrists.
A broken leg or leg fractures.
A neck or back injury.
Injuries to internal organs.
Traumatic brain injury.
Skull fracture.
A fractured collarbone.
Fractured or broken ribs.
These serious injuries usually require immediate medical attention. Motorcyclists may need to be transported to a hospital in an ambulance, and some victims may need emergency surgery. There may be other long-term medical treatments, such as physical therapy.
Victims will quickly incur medical bills and lose money due to missing work while they recover from the accident. A Bradenton motorcycle accident lawyer from The Law Place can recover these financial losses by fighting for the compensation that you are rightfully owed.
What to Do After Being Injured in a Motorcycle Crash in Bradenton, FL.
There are some crucial things that you should do following a road accident if you are able to:
Check for injuries – It is important to ensure the immediate safety of you and others around you. Anybody who is experiencing neck or back pain must be prevented from moving until the emergency services arrive.
Find a safe place and stop – If you are able to, move to a safe space that is out of the flow of traffic. Aim to find a spot with enough space for emergency services to access you.
Check on other victims – If you can, check on anyone else who was involved in the crash. If they need immediate medical aid, call 911 for advice.
Call 911 – Even if you think your accident was "minor," you should call the first responders. A police report should also be filed, which will be vital for your claim should you choose to pursue one.
Once all those involved in the accident is safe and there is no immediate risk of danger, you can do the following:
Take photos – Use your smartphone to take photos and videos of the accident scene and any damage.
Exchange information – Note down driver's license information, registration details, and insurance documents. Exchange full names, contact numbers, and vehicle information.
Take witness details – If there were any witnesses to the accident, ask them for their basic contact information. This can be passed on to the police and an attorney later on.
Damages in a Bradenton Motorcycle Accident Case
If you have been injured in a motorcycle accident, you may be entitled to compensation for damages such as:
Medical bills – You can claim compensation for any past, present, and future medical expenses associated with the motorcycle accident. This could include money for any surgeries, medical transport, physical therapy, and more.
Property damage – If you have been involved in an accident, it is likely that there has been some kind of property damage, and you can recover compensation for that damage.
Loss of wages – Following a motorcycle accident, you may be forced out of work and miss out on wages as a result. You may have even lost your ability to return to work as normal, and your earnings could be permanently altered. If your income has been affected as a result of an accident, you can receive compensation for these damages.
To find out more about what damages you may be able to recover following a Bradenton motorcycle collision, call The Law Place today for a free consultation.
Statute of Limitations in a Bradenton Motorcycle Accident
Every state has its own guidelines on how long you have to file a lawsuit following an accident. These guidelines are known as the Statute of Limitations.
In the State of Florida, victims of most road accidents have two years from the date of the accident to file a personal injury claim. However, this can differ depending on your individual circumstances. A personal injury lawyer from our law firm can provide more information with regards to the statute of limitations in your case.
Your Rights Following a Bradenton Motorcycle Accident
Every road accident is different, and therefore your options and legal rights following a motorcycle crash will vary depending on the circumstances of the accident. In Florida, operators of two-wheeled vehicles, unlike those who drive cars and trucks, are not required to carry Personal Injury Protection (PIP) insurance.
However, if another party acted negligently and was responsible for the motorcycle crash, you have the legal right to hold that party financially liable for your injuries and other losses. This may include another driver, the motorcycle manufacturers who sold defective motorcycle parts, or even government entities who may have failed to repair or maintain the road.
To find out more about your rights following an accident, call The Law Place now for a free consultation.
Navigating Insurance Company Interactions Post-Accident
After a motorcycle accident, dealing with an insurance company can be daunting. These companies often have extensive resources and skilled adjusters whose primary aim is to minimize the company's payout. It's essential to remember that insurance adjusters, while they may sound friendly and concerned, primarily represent the interests of their employer.
Here's some advice when dealing with insurance companies:
Stay Calm and Be Prepared – Always maintain your composure when speaking to any representative. Before any conversation, ensure you have all necessary documents, such as police reports, medical records, and evidence of damage.
Limit Your Communication – Only share the basics about the accident, such as the time, place, and involved parties. Avoid giving detailed statements or accepting blame until you've consulted with an attorney.
Document Everything – Ensure that every correspondence, be it a call, email, or letter, is documented. Save emails, note down dates, times, and content of phone calls, and keep hard copies of written communications.
Avoid Quick Settlements – Be wary of early settlement offers. While a swift resolution might seem appealing, accepting an initial offer can often result in a much lower compensation than what you might be entitled to.
Seek Legal Representation – This is where The Law Place steps in. Once you secure our representation, we take over all correspondence with the insurance company. Our experienced team understands the intricacies of negotiations, ensuring that your rights are upheld and that you're on a path to obtaining the compensation you deserve.
In conclusion, while navigating post-accident processes with an insurance company might seem overwhelming, remember you don't have to go it alone. With a dedicated ally like The Law Place by your side, you can focus on your recovery while we handle the complexities.
How Bradenton Personal Injury Attorneys at The Law Place Can Help Accident Victims
If you've been involved in a motor vehicle accident in Bradenton, The Law Place is here to help. Our skilled legal team understands the complex nature of personal injury law and is dedicated to assisting injured riders in pursuing the compensation they deserve. With our experience in handling motorcycle accident cases, we're well-versed in the challenges faced by accident victims, including dealing with medical costs and the often grueling process of prolonged physical therapy.
We recognize the impact of lost wages on your financial stability and the significant burden of medical bills that can accumulate after an accident. Our attorneys are adept at navigating the intricacies of PIP insurance and will work tirelessly to ensure that you are fairly compensated for your injuries and other losses.
At The Law Place, we're committed to providing a robust legal representation that accounts for the full extent of your injuries and losses. We offer a free case evaluation to help you understand your rights and the potential for recovery in your case. Our legal team will gather necessary evidence, such as police reports, to build a compelling case on your behalf and pursue legal action against those at fault.
Finding the Best Attorney for Your Bradenton Personal Injury Case
Selecting the best attorney after a motorcycle accident in Bradenton is crucial for securing a favorable outcome. You want a legal team that not only has extensive experience with motorcycle accidents but also one that understands the suffering of accident victims and the specific challenges they face.
When searching for an attorney, consider those who have a track record of successfully handling cases involving motorcycles and other vehicles. Look for attorneys who offer a free case evaluation, which indicates their willingness to invest in your case from the outset. It's also important to find a legal team that is prepared to pursue legal action and has the same rights and advocacy skills needed to represent family members of those killed or severely injured in accidents.
The attorneys at The Law Place have a deep understanding of the legal process, and they work on a contingency fee basis, meaning you won't pay unless they win your case. With their commitment to their clients and their extensive experience within the Florida legal system, they are well-equipped to handle the complexities of your motorcycle accident case.
2023 Law Updates Pertinent to Motorcycle Accidents
In 2023, the legal landscape pertaining to motorcycle accidents in Florida underwent notable changes that both riders and motorists should be acutely aware of. The first significant shift lies in the statute of limitations. Previously, victims enjoyed a window of up to four years from the date of the accident to initiate legal proceedings. However, the recent updates have reduced this period to just two years. This truncated timeline accentuates the urgency for timely action, especially if one intends to preserve their legal rights and potential claims following an accident.
Furthermore, Florida's negligence system experienced a transition this year. The state moved away from the pure comparative negligence system it once adhered to, adopting a modified comparative negligence approach instead. In the past, even if a victim was found to be 99% at fault, they could still claim damages. But under the 2023 update, parties deemed more than 50% responsible for an accident might be ineligible to recover any compensation. This shift highlights the pressing need for motorcycle riders to not only exercise caution while on the road but also to be diligent about gathering evidence should an accident occur.
Beyond these major shifts, enhanced safety regulations are now on the horizon. Due to the uptick in motorcycle-related incidents in recent years, there's a pronounced focus on safety. Authorities are now looking at implementing stricter standards for helmets and other protective gear. For riders, this means it's essential to keep abreast of the latest safety recommendations and ensure their gear meets these new standards.
Additionally, murmurs about changes to the minimum insurance requirements for motorcyclists have begun to circulate. Although the specific alterations remain under deliberation, it's beneficial for riders to periodically review their insurance policies. The objective is to guarantee they're not just adequately protected under the law but also in the context of the evolving negligence norms.
Lastly, as technological advancements continue to permeate the motorcycle industry, the legal sector is taking note. The proliferation of electronic rider-assist features and other tech innovations are under the legal microscope. There's an ongoing evaluation of how these features fit into the current legal framework and their potential implications in determining accident liability.
Navigating the intricate web of these legal changes can be challenging, underscoring the importance of consulting with a knowledgeable attorney if one finds themselves embroiled in a motorcycle accident.
Bradenton Motorcycle Accident FAQs
Why should I consult Bradenton motorcycle accident lawyers after a crash?
Seeking advice from Bradenton motorcycle accident lawyers ensures that motorcycle accident victims receive the right guidance and representation. Their guidance can help victims understand their rights and the potential compensation they might be entitled to.
What is the most common cause of motorcycle accidents in Bradenton?
One major cause is a negligent driver who fails to notice or respect motorcycle riders on the road. Distractions, intoxication, or simply not observing road rules can lead such drivers to cause severe accidents.
How often do motorcycle accidents occur in the area?
While the exact frequency changes year by year, motorcycle accidents occur with unfortunate regularity in Bradenton, given Florida's year-round riding climate and the state's high traffic volume.
Is it true that motorcycle riders are more at risk than car drivers?
Yes, motorcycle riders face higher risks on the road compared to car passengers. Their exposed position makes them vulnerable to severe injuries, even in minor accidents.
What are the typical injuries a motorcycle rider might sustain in an accident?
Injured motorcyclists often suffer from a range of injuries, including but not limited to road rash, fractures, and even severe head injuries. Always wearing protective gear can mitigate some of these risks.
How can I prove the other party was at fault in my motorcycle accident?
Demonstrating that the other party was a negligent driver can involve gathering evidence like witness testimonies, security footage, and police reports. Collaborating with personal injury attorneys can simplify this process.
Is there a difference between personal injury law for motorcycles and cars?
While the foundational aspects of personal injury law apply to both, there are specific considerations for motorcycles due to their unique nature, such as different insurance requirements and heightened injury risks.
What should I do if I lost a loved one in a motorcycle accident?
First, our deepest sympathies for your loss. You might have the right to file a wrongful death claim against the responsible party. It's essential to consult with an attorney to understand your rights in these deeply emotional and complex situations.
I suffered a head injury in a motorcycle accident; can I claim compensation?
Yes, if your head injury resulted from an accident caused by someone else's negligence, you can seek compensation. Such injuries can have long-term effects, so it's important to consult with an attorney promptly.
Why are motorcycle fatalities higher compared to other vehicle accidents?
Given the exposed nature of a motorcycle rider, motorcycle crashes can lead to more severe injuries, increasing the chances of fatalities. Even minor incidents can result in life-threatening situations due to the lack of protective barriers like those in cars.
Call The Law Place Now for a Free Consultation With One of Our Bradenton Motorcycle Accident Attorneys
Our experienced team of lawyers at The Law Place has represented many accident victims who have sustained a wide range of injuries and other damages. We have a proven track record in successfully securing finical compensation for our clients so that they can focus on their recovery without worrying about crippling debt.
The sooner you seek legal advice from us, the sooner we can protect your rights and fight for the justice that you deserve. So don't hesitate, call us now to schedule your free consultation at (941) 444-4444.
Our phone lines are open 24 hours a day, 7 days a week.