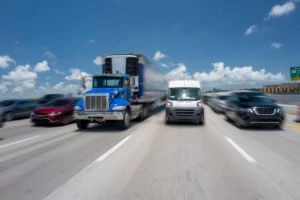 The roads of America today are a dangerous place. Many people do not realize that getting behind the wheel of their motor vehicle is likely the riskiest thing that they do each day. A regular car accident also becomes much more likely to have devastating results when it involves a truck due to its considerable bulk. People involved in truck accidents have a higher chance of becoming seriously injured, suffering life-altering complications, or even dying.
Unfortunately, there are also a number of reasons why a truck driver is more likely to cause an accident. Many of these involve the trucking companies who employ them, and FedEx is no different. If you have been involved in a North Port truck accident due to the company negligence of FedEx or one of their drivers, it is highly likely that you are owed compensation for the injuries and complications that you suffered as a result. For the best chance of maximizing the amount of money your claim can generate, you will need to employ a truck accident attorney to fight on your behalf.
The Law Place in North Port has a team of lawyers with over 75 years of combined experience in car accident and truck accident personal injury law. Not only that, but we can also offer you a free consultation at no obligation so that you know exactly where you stand in the legal process.
Our lines are always open. Get in touch with one of our employees by calling (941) 444-4444 today!
The Revealing Statistics of the FedEx Trucking Company
The FedEx ground fleet employs a considerable number of delivery trucks and truck drivers, as they deliver a staggering amount of packages across America each day.
We are able to use the federal information database hosted by the Safety Measurement System to judge the likelihood of a FedEx truck accident. The following information and statistics are based on FedEx Ground Packaging System Inc., which is one of the numerous incorporated companies currently in use by FedEx. It is not unusual for truck companies to use multiple child companies in this way.
FedEx Ground Packing System Inc. employs 110,971 delivery truck drivers to operate 73,586 individual delivery vehicles. When we are dealing with this large of a fleet, you can see how an accident involving a FedEx truck becomes statistically likely. This is why having access to a FedEx truck accident lawyer, like the ones employed by The Law Place, is so important.
However, the Safety Measurement System can tell us even more. Among the information it displays are a total of 6,636 inspections that found some sort of truck violation. It also discloses 2,175 individual truck accidents involving a delivery truck driver employed by FedEx.
Looking deeper, we can see that FedEx truck drivers have also accumulated a grand total of 3,249 violations for unsafe driving, with an additional 2,982 driver inspections resulting in unsafe driving violations. When we consider the increased likelihood of catastrophic damages and serious injuries resulting from truck accidents, the dangers of corporate employee negligence suddenly become clearer.
Finally, the federal data also shows us that FedEx driver staff received 15 violations for the use of alcohol or drugs while driving. Alongside this is a much larger 444 violations in terms of driver fitness. These statistics point to a larger problem with trucking companies, which makes the likelihood of a North Port truck accident much greater.
Our team of dedicated attorneys fight and win for Floridians.
Common Causes of a Truck or Car Accident
There is a wide range of situations that can cause or increase the likelihood of a truck or car accident. Common causes of a truck or car accident include:
Human error, driving accidents, and driver misjudgment.
Distracted drivers, often due to multitasking, such as using a mobile phone while driving or attempting to eat or drink.
Intoxicated driving, which slows reaction speeds and decreases the quality of judgment, increasing the chances of an accident.
Reckless, aggressive, or negligent driving. This can take many forms, from speeding to running red lights.
Fatigue, sleepiness, and exhaustion behind the wheel.
Adverse weather conditions, such as rain or ice making the road slippery or fog obscuring visibility.
Poorly maintained road surfaces.
Obstructed roads, perhaps due to fallen trees or crossing animals.
Mechanical defects with motor vehicles.
All of these factors are regularly responsible for both truck and car accidents. However, due to the larger size of trucks, these factors have a higher chance of causing a greater level of destruction. For example, the size of a truck has a much greater chance of causing a chain-reaction crash involving a multiple vehicle pile-up.
There is also a greater chance of something going wrong with a truck than a car due to the more complex mechanics involved in the vehicle. This is especially common with vehicles such as a tractor-trailer truck.
If you have suffered a truck or tractor-trailer accident due to any of the above circumstances, a North Port truck accident lawyer from The Law Place can help you maximize the amount of money to expect from your personal injury claim.
The Ways a Trucking Company Can Contribute to Accident Risk
However, there are many reasons why trucking accidents are more common that can be seen as the direct fault of the trucking company, rather than the negligence of their employees.
This is because trucking companies often utilize unfair payment schemes that reward corner-cutting and violating their duty of care. These are known as pay-per-mile schemes, where drivers are only paid proportionally to the direct distance they travel.
Pay-per-mile schemes increase the likelihood of a FedEx truck accident in the following ways:
They encourage minimizing break and sleep periods set forth in federal regulations. This means a hugely increased risk of fatigued driving and its associated risks of slowed reaction speed and falling asleep behind the wheel.
This also causes some truck drivers to resort to illegal stimulants in order to get around the need for sleep. These stimulants impact the driver's ability to make judgments.
Being paid per mile traveled also encourages a truck driver to rush necessary activities such as route planning, safely loading cargo, and undergoing regular truck maintenance.
Pay-per-mile schemes are not the only way that the average large trucking company puts people at unnecessary risk on the roads of America. There are also several other examples of corporate negligence commonly seen by our team of truck accident lawyers. These include:
Negligent hiring practices – A company will commonly employ new drivers without properly consulting their record to see if they have a history of reckless driving or intoxicated driving offenses.
Poorly maintained fleets – Often, a company will cut corners in truck upkeep and maintenance. This increases the risk of mechanical failures, which can cause devastating delivery truck accidents.
If you or your family have been victims of any of the above situations, The Law Place can help. Our experienced vehicle accident lawyers will work tirelessly to ensure that you receive a fair amount of compensation for your FedEx truck accident.
We're Florida's top litigation team with over 75 years of combined experience
Do You Make a Claim Against the Company or the Driver in FedEx Truck Accidents?
As we have seen, it is possible for FedEx truck accidents to be the fault of both the specific employee or the larger company. So, who do you raise the claim against?
This will depend entirely on the personal circumstances surrounding your FedEx truck accident. We will be able to work this out together during your free consultation and case evaluation.
You may also feel guilty raising a claim against a FedEx truck driver after what you have just read about their unfair employment practices. However, you shouldn't worry. It is also possible for the driver involved in FedEx truck accidents to raise a case against their employer if they feel this treatment contributed to their truck accident.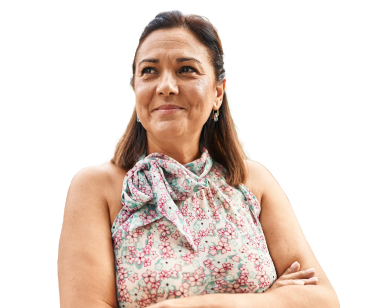 From the initial call to updates on your case status, we are here to get you answers.
Making Our Roads Safer Together
When you employ a team of truck accident lawyers for your personal injury claim, you are not just helping yourself to receive money for the injuries and complications you suffered as a result. You are also helping to make the roads of North Port a safer place. This is because the more truck accident victims hold the negligent company to account, the more chance they have of seeing that it is less profitable to cut corners through negligence.
Together, our lawyers and clients can stand up to the companies responsible and demonstrate through the legal process that their negligent practices are unacceptable.
How Is Negligence Proven in a FedEx Truck Accident?
To prove that the truck driver or the company who employed them was negligent and therefore responsible for your injuries, your truck accident lawyer will need to do a number of things.
First, your attorney will need to demonstrate the truck driver or their company owed you a duty of care. Then it must be shown that the driver or company violated this duty of care. Finally, it must be shown that this violation of the duty of care was responsible for the injuries you suffered as a result of the truck accident.
The general laws for negligence in Florida are contained in Florida Statute 768.81.
There are several other ways your truck accident lawyer can demonstrate negligence. They will be able to look into the employee records of FedEx to see if their driver was fit for their job. This should reveal any history of safety violations or previous intoxicated driving incidents, for example.
They will also be able to access the logbook of the vehicle involved in the accident. This will show a history of maintenance and other associated information useful for proving negligence.
The Presence of a Black Box in Commercial Trucks
There is one key difference between a car accident and a truck accident that is a huge help in demonstrating negligence, the black box. Much like airplanes, this records a huge amount of information that can be key to demonstrating negligence and maximizing your claim amount.
The following useful information is stored in the black box present in most commercial trucks:
The speed the truck was traveling, both in terms of an average and at the time the accident occurred.
The breaking and turning patterns of the truck, which can be incredibly useful in determining whether the truck driver was driving recklessly.
The amount of time the truck was driven in one go, which can be used to show the driver was not adhering to the federal regulations in terms of rest breaks and time spent sleeping.
The force of the impact, which can be a great tool for demonstrating the severity of your injuries to an insurance company.
The presence of any check engine lights or other alerts, which can be used to show a problem with the truck that had been negligently ignored.
As you can see, the black box featured in FedEx vehicles hosts a huge range of information that can make it much easier for your accident lawyer to demonstrate negligence on the part of the truck driver or the company that employs them.
As such, trucking companies rarely give up the black box easily. Many will try and get out of it with various excuses. However, your personal injury attorney will make the recovery process their highest priority and will not take no for an answer.
To hire a personal injury attorney with a wealth of experience to handle your truck accident claim, all you need to do is call The Law Place in North Port, Florida, today.
Common Injuries Resulting From FedEx Truck Accidents
There is a whole range of different examples of personal injury possible as a result of a truck crash. However, due to the size of commercial delivery vehicles, the chances of these injuries being severe is much greater than a regular car accident.
In our experience, victims of a truck crash commonly suffer from the following injuries:
Cuts, abrasions, lacerations, and burns.
Broken or fractured bones. While some of these are easily fixed, others can leave the victim with reduced mobility for life.
Back injuries, which are especially dangerous as they can leave the victim with paralysis or reduced mobility.
Brain injuries, which are especially dangerous as they can result in a range of intellectual, emotional, and movement complications that can last a lifetime.
Blunt trauma, which can result in internal bleeding.
Disfigurement of the victim's body due to scarring, burning, or even amputation.
The Florida laws dealing with serious injuries can be found in detail within Florida Statute 316.027.
Non-Physical Injuries From a FedEx Truck Accident
Unfortunately, the ways in which a person can be damaged by a truck accident do not stop at the physical. Often these physical injuries can be accompanied by temporary or lifelong mental complications as a result of trauma.
Common mental complications associated with truck accidents include:
Post-traumatic stress disorder (PTSD)
General flashbacks of the accident.
Inability to handle operating a motor vehicle in the future, which can impact ease of transport and general enjoyment of life.
Anxiety, fear, and terror.
Depression.
Sleep issues, such as insomnia.
Whether you have suffered a physical injury as a result of your FedEx trucking accident or a mental complication, or perhaps both, The Law Place in Florida is here to help.
What Are the Different Types of Damages Available for Truck Accident Victims?
Depending on the circumstances of your accident and the complications you sufferred as a result, your lawyer will be able to fight to achieve different types of compensation for your damages.
Claiming for Property Damage
People are not the only thing that can be harmed in collisions with trucks. It is likely that the driver also suffered from having their expensive motor vehicle and its contents destroyed.
Luckily, your attorney can help you to claim back the value of your destroyed property. For the best chance of maximizing this particular type of damage, you should be sure to take photographs of the scene of the accident once it is safe to do so.
Take several photographs of your vehicle to demonstrate the level of damage. These should be taken from multiple angles.
Claiming for Medical Expenses
The injuries you sustain in a truck accident carry a financial as well as a physical price. We probably don't need to tell you that medical treatment is expensive in America and that medical debt is among the leading causes of bankruptcy amongst working people.
However, The Law Place can help. An attorney from our law firm will work to get you reimbursed for the money you were forced to spend treating injuries that were not your fault.
For the best chances at maximizing your medical expense damages, you need to keep hold of all bills and receipts for your treatment. It can also be a great help to seek a copy of your medical history, as an insurance company will often try to pass off complications from your injuries as pre-existing medical conditions. This will make that strategy more difficult for them.
Claiming for Lost Wages
Medical bills are not the only way a truck accident can quickly become financially devastating. If your injuries were so severe that you had to spend time off work, many places of employment do not offer full pay for time spent off recovering.
However, your attorney will be able to help you claim this money back. You should retain any and all emails with your employer concerning the time you have been forced to spend off work while recovering.
Claiming for Pain and Suffering
Pain and suffering damages are specific damages used to calculate the financial worth of your recovery process. To calculate the amount, your insurance company will look at the amount of time it took you to be become fully recovered and what the pain level you endured was like.
Pain and suffering damages also take into consideration things that will permanently impact your life going forward. As such, complications such as decreased mobility, disability, disfigurement, and trauma will be featured in the calculation.
Claiming for a Wrongful Death
One of the worst possible results of collisions with trucks is the death of a loved one. While we here at The Law Place understand that no sum of money will ever be able to make you feel better, it can certainly help to ease the financial complications and make your grieving process less fraught with unnecessary anxiety.
Wrongful death claims take into account those surprising costs that come with the loss of a loved one, such as burial and funeral expenses. They also take into account the lost wages that your household will no longer be receiving, as well as loss of consortium and guardianship.
The specific laws surrounding filing wrongful death claims can be found in Florida Statute 768.21.
How Long After My FedEx Truck Accident Do I have to Seek compensation?
In America, there is a time limit on how long after the actual accident you can seek compensation for your injuries and damages. This period of time is known as the statute of limitations.
The statute of limitations for Florida automobile accidents is contained within Florida Statute 95.11.
As described by this statute, you have a period of four years in which to make your claim and seek compensation for your case. This period of time begins to expire on the day that your accident case occurred.
So Is It Ok to Wait Before Seeking Compensation?
Often, the time after a truck accident is filled with stress and anxiety. You will be busy piecing your life back together and recovering from your injuries. However, you really shouldn't let this distract you from beginning to seek compensation.
It is imperative that you seek the help of an attorney to begin your legal journey as soon as you possibly can. There are two main reasons for this.
The Difficulty of Acquiring Evidence After a Long Wait
The first reason to raise your claim immediately has to do with the evidence you will require to maximize your compensatory amount.
As time passes, the scene of your accident can be disturbed in many ways. Evidence such as damage to the environment or the presence of tire skid marks may be repaired or cleaned away. This can make it harder to piece together the events of the day.
Furthermore, essential eye-witness accounts from other drivers that saw the crash will become harder to find. Even if you diligently collect license plates and contact numbers, these may change over time, and these people can become unreachable.
Luckily, your attorney will have access to several members of staff who excel at evidence recovery. We work with personal investigators who have a great amount of experience tracking down key evidence and witnesses. We also have access to car crash recreation teams, who will be able to simulate the circumstances of your FedEx trucking accident to some degree for use as evidence.
However, despite both of these things, you can't beat the evidence that will be available if you contact a lawyer immediately after your FedEx trucking accident takes place.
Competing With Other Legal Teams
The second reason for speed in raising your case is the fact that your legal team is unlikely to be the only one working on the case.
FedEx has a huge budget for fighting accident claims, and it pays to beat them to the punch for evidence collection. The more time you and your lawyers have to work together on building you a case, the higher chance you have at achieving the appropriate level of compensation.
The same is true of insurance companies. While your insurance company will pretend to be on your side, what truly matters to them is paying out the smallest amount of money possible. They employ legal teams and teams of claims adjusters with a wealth of experience doing exactly this.
If you raise your case straight away, you will stand the greatest chance of these opposing forces failing to impact the value of your claim.
How Much Will Your Case Cost?
Many drivers are put off seeking compensation, as they believe it will be too expensive. This is understandable, considering the number of financial complications that come with being the victim of an accident involving FedEx trucks.
However, all the accident injury work undertaken by The Law Place is contingency work done in strict adherence to the regulations set forth by the State Bar Association.
This means that your fees are only ever subtracted from your final successful settlement. It also means that if your case should be unsuccessful for some reason, you won't pay a single cent for our legal services. There really couldn't be less of a risk!
Contact The Law Place Today
If you have been involved in a crash involving a FedEx vehicle in the last four years, we can help you to maximize your compensation.
We are happy to offer a free consultation over the telephone at any time of the day or night- our phone lines are always open! What's more, all of the information you disclose will be protected by the attorney-client relationship, and your free, impartial legal advice will be at no obligation.
For more information about how an experienced attorney from The Law Place can help you achieve financial justice, call (941) 444-4444 for a free consultation!