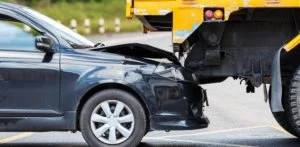 Truck drivers should be particularly aware of driving too close to other motorists. They often carry heavy loads, could be towing other vehicles, and also have a high potential of causing fatal accidents due to their size. However, despite the need for increased distance between other drivers on the road, many truck drivers choose to tailgate. In fact, tailgating is one of the leading causes of truck accidents in Bradenton, FL.
If you've been involved in a Bradenton car or truck accident due to a driver who was tailgating, you don't have to suffer alone. Here at The Law Place, our team of experienced injury and accident attorneys works around the clock 24 hours a day, 7 days a week to support our clients, build strong legal defenses, and help them to win the compensation they deserve.
Call today for your free case evaluation and to schedule a free consultation at (941) 444-4444.
What Does Florida Law Say About Tailgating?
Florida Statute 316.0895 states that a motorist should maintain a reasonable and sensible distance between themselves and other drivers.
Guidelines from the U.S. Department of Transportation and National Highway Traffic Safety Administration (NHTSA) also state that:
Drivers should maintain a distance of 1 car length for every 10 mph of speed.
This distance should double in the event of poor weather conditions such as rain, snow, or fog.
A distance of 300 feet must be maintained between trucks, trucks towing vehicles, or vehicles towing trailers and other vehicles of the same kind.
In order to judge a safe distance, a motorist needs to take into account:
The size and type of their own vehicle.
The size and type of the vehicles in front of and behind them.
Weather conditions.
Their speed.
The speed of drivers in front of and behind them.
The type of road being driven.
What Are the Penalties for Tailgating Truck Accidents in Bradenton, Florida?
Whilst tailgating another driver will not result in a criminal charge in Bradenton, Florida, there are legal consequences. This infraction is classed as a noncriminal moving violation and will therefore be punished with a traffic ticket and a fine.
However, the penalties for this violation can increase depending on the reason for driving too close to another driver or whether this action causes a traffic incident.
Some factors that affect the severity of penalties for tailgating include:
Driving whilst under the influence of alcohol or drugs.
Driving recklessly or dangerously.
Causing serious bodily injury.
Causing property damage.
Exceeding towing limits.
Exceeding posted speed limits.
Who Can Be Liable for Tailgating Truck Accidents?
In most tailgating truck accidents, the truck driver themselves will be held liable. All motorists have a duty of care to their passengers, pedestrians, and other drivers on the road. This means that they need to act safely and lawfully when operating a motor vehicle. If a motorist drives too closely to another vehicle, they are negligent. This means it is likely they will be liable to pay for any injuries or damages should an accident victim bring a claim against them.
However, there are other parties who could share liability for a tailgating truck accident include:
Other motorists – Another driver involved in the accident may have been speeding or could have been distracted by checking their mobile phones. In this case, even though they may not have been tailgating, they could still have contributed to causing an accident or making it more severe.
Trucking companies – A trucking company could be held liable if the tailgating driver they employed was under-qualified or lacked proper training.
Accident victims – Even accident victims themselves could be partially at fault for an accident involving a tailgating driver if they were committing another traffic infraction.
Florida's Comparative Fault Rule
It is often possible for more than one individual to be responsible for causing a truck accident. For example, a tailgating driver could have rear-ended the driver in front of them if a sudden brake was required. However, the driver in front could have been distracted by looking at their phone or could have been driving aggressively in reaction to being tailgated.
In this case, Florida's comparative fault rule would apply. Under this rule, individuals involved in an accident will be awarded an amount of damage compensation based on their share of fault. In the previous example, a jury could decide that the tailgating driver was 70% responsible for the accident, whilst the distracted driver was 30% at fault. In a case where damages total $100,000, the distracted driver would receive $70,000.
This rule still applies to individuals who become injured in a truck accident. If it is decided that they share some of the liability for the incident, they will receive a proportion of total damages based on their share of fault, as long as they are less than 50% at fault.
What Personal Injury Compensation Am I Entitled to After a Truck Accident?
The most commonly asked question we receive from our clients involved in truck accidents is whether or not they are entitled to compensation. There are a number of options available to victims of auto accidents in the State of Florida.
To find out more about the level of compensation you could be entitled to, schedule a free consultation with a truck accident attorney from The Law Place.
Your Own Driver's Insurance Cover
Florida is a no-fault state, which means that after an auto accident, you will be able to receive compensation from your own insurance company regardless of whether you were at fault for a crash.
Every driver in the State of Florida is required to possess $10,000 of personal injury protection (PIP) and $10,000 of property damage liability (PDL) insurance. This covers:
80% of medical bills for serious injuries.
A maximum of $2,500 for non-serious injuries.
60% of lost wages up to a maximum of $10,000.
Up to $5,000 for funeral and burial costs if the policyholder is killed.
Non-economic damages such as pain and suffering.
Cover for property damage you may have caused to other vehicles and roadways.
Compensation From a Personal Injury Claim
In most truck accident cases where serious injuries are caused, the resulting costs can far exceed what a driver is entitled to through their own PIP and PDL insurance cover. If this is the case for you, you can file a claim against the tailgating driver who was at fault for the accident.
Your truck accident lawyer will ask for an amount of compensation decided by the circumstances of your case. They will then negotiate with the legal representation of the negligent driver to try to come to an agreed settlement amount. If a settlement is reached, you will receive the money without needing to sue the at-fault driver.
Compensation From a Personal Injury Lawsuit
If your lawyer feels you may be entitled to more compensation than you are being offered in a settlement agreement, it is possible to file a personal injury lawsuit. This means that your case will be brought to a court of law where a jury will decide the total amount of damages as well as how these will be awarded.
Gathering Evidence for Your Personal Injury Claim
In order to give yourself the best chance of receiving the right level of compensation, you should be aware of the best practices when it comes to collecting evidence, particularly the types of evidence to collect and the timeframes for doing so:
Types of Evidence
Any evidence you can collect before, during, and after a traffic incident will help support your claim for compensation. The most important information to collect includes:
Photos – If you are able and it is safe for you to do so, you should take photographs of the crime scene, other vehicles as well as other drivers. You should also take photographic evidence of any injuries you have suffered and continue to do this over a long-term basis.
Written notes – If you were unable to take photographs at the scene of the crime, for example, if you become seriously injured and are removed from the scene in an ambulance, you should write detailed notes of everything you can remember. Try to write as accurate an account as possible of what occurred before, during, and after the accident, as well as who was involved.
Medical bills – It is very important to collect any immediate medical bills as well as any ongoing ones if you want to have the best chance of receiving medical compensation. Make sure you keep a record of any transportation, medication, and rehabilitation costs, as well as any doctor's fees.
Lost wages – If you wish to claim compensation for loss of work resulting from your injuries, you'll need to show evidence of information, including your salary, the time you were required to take away from work, written advice from your physician, as well as how your work is affected by your injuries.
Timeframes for Gathering Evidence
Both evidence and memories will start to degrade from the moment a truck accident takes place. Therefore, it's always best practice to start to gather evidence as soon as possible after an accident occurs. Of course, you'll need to do this in a way that does not further endanger your safety or compromise the scene of the crime.
It's also important to remember to continue to gather and catalog evidence over time. It can take up to 2-3 years for a personal injury lawsuit to be brought to court. By this time, it will likely be difficult to prove that you sustained injuries or damage without a clear record of documentation and proof.
Proving Negligence and Liability for a Tailgating Truck Accident
In order to be awarded the right level of compensation, your truck accident attorney will need to be able to prove that:
The truck driver involved in your accident acted negligently.
Your injuries were sustained, or property was damaged as a direct result of this negligence.
Your lawyer will also be trying to avoid you being judged as liable for the accident or to reduce the percentage of liability that will be associated with you.
By using all of the available evidence, your lawyer will be able to determine where the liability lies for a truck accident by determining the negligent parties. In order to build a strong case for compensation and defense against liability, your lawyer will look at all of the available evidence, including:
Evidence you've collected yourself – This can include photos, written notes, medical bills, and any other key information you can provide.
Event data recorders (EDRs) – Commercial trucks are often fitted with EDRs, which provide important information about how the truck was being driven before the accident. This includes aspects such as truck speed, the amount of time since the driver's last rest as well as braking data.
Eye-witness accounts from other drivers or pedestrians – Witnesses will be interviewed, and their accounts will be recorded for later use.
Surveillance footage – If your truck accident occurred in a busy, built-up location, there could be surveillance footage that may have recorded the accident.
What to Do if You're Involved in a Truck Accident
Nobody plans for a truck accident to happen. However, it's important to be prepared should the worst occur. If you're involved in a car or truck accident, there are some key things to remember in order to keep yourself safe and to keep your rights protected:
Seek Medical Attention
Truck accidents can have severe consequences for the safety of other motorists. If you've been injured in a Bradenton truck or car crash, the most important thing is to get checked by a medical professional. You'll have 14 days to seek medical attention in order to meet PIP insurance requirements.
You should also bear in mind that your injuries may not be immediately apparent after an accident due to factors such as shock and adrenaline. Therefore, it's best to see a doctor within 14 days, even if you feel well, just to be safe.
Contact a Truck Accident Attorney
You may be hesitant to seek legal advice if you feel your claim is straightforward. However, injury and accident attorneys can help to protect your rights if you are facing any liability and can also advise you if they feel you may be entitled to more compensation than you have received.
You should only ever work with a law firm that offers a free consultation to new clients. This will make sure you're satisfied and comfortable before you spend any money.
Report to Your Insurance Company
Most insurance companies require you to contact them within 24 hours after an auto accident in order to be eligible to claim your PIP cover. Bear in mind that when you speak to your insurance provider, you should be careful about what you say. You should only report the facts and always consult a personal injury and accident lawyer before making the call in order to avoid jeopardizing your claim.
Contact The Law Place – Injury and Accident Attorneys
If you've suffered from a truck or car accident involving a tailgating driver, you should contact The Law Place today for legal advice.
Our team of truck accident lawyers can help you to understand your rights, tell you whether or not you have a solid claim, and build a strong legal defense to help you gain the right level of compensation for your injuries. We're also a law firm with a clear record of winning personal injury cases for our clients across Bradenton and the State of Florida and can represent you whether or not you share some of the liability for your accident.
Schedule an appointment today for a free consultation with a truck accident attorney from The Law Place today. Call for a free case evaluation on (941) 444-4444.