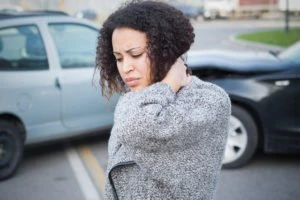 Even though head-on collision accidents do not occur as frequently as other types of North Port traffic accidents, they usually result in some of the most serious injuries and, shockingly, result in almost 10% of all driver and passenger deaths.
Head-on collisions happen when two vehicles driving in the opposite direction drive into each other, and one driver collides into the front end of another. In most cases, these situations arise when one driver is traveling on the wrong side of the road. They might be doing this because of reckless driving, driving under the influence, distracted driving, or even brake failure.
If you have been injured in a head-on collision accident due to the negligence of another driver, an attorney from The Law Place can help. We help car accident victims recover financial compensation for their lost wages, medical costs, property damage, pain, and suffering.
Call us today for a free consultation at (941) 444-4444. There is always someone available to speak to because our phone lines are open 24/7.
Common Causes of Head-on Collisions
Head-on collisions are a specific type of frontal impact crash that takes place when the front ends of two vehicles collide. Since these accidents will usually involve two vehicles traveling at very high speeds, more drivers are killed in head-on collision accidents than in any other type of road accident. According to the Florida Department of Highway Safety and Motor Vehicles (FHSMV), in just one year, there were 183 fatalities and over 7 thousand injuries caused by head-on collision accidents.
Some examples of some of the most common causes of head-on collision auto accidents are:
Distracted driving (e.g., using a cell phone).
Reduced visibility (e.g., fog or heavy rain).
Poor road conditions.
Failure to read road signs.
Driving under the influence of drugs or alcohol.
Road rage.
Brake failure.
Failing to yield
Turning the wrong direction down a one-way road.
Inexperience.
Speeding can also be a key factor in auto accident cases because the driver's speed will be considered when determining the extent of the damages.
Common Injuries in Head-on Collision Accidents
There are several factors that can determine the injuries caused in a head-on collision, such as the type of vehicle involved, the speed at which they were traveling, and their safety features. These injuries are sometimes minor, but unfortunately, in most cases, they are very serious and even sometimes fatal. Some examples include:
Broken bones and sprains.
Internal injuries.
Cuts, bruises, and bumps.
Concussion.
Spinal, back, and neck injuries.
Paralysis
Herniated discs.
Burns.
Some of the injuries that victims sustain in head-on collisions will need to be treated for a very long time or even for the remainder of the victim's life. Therefore, injury victims will need to be given access to the financial resources required to treat their condition, and this is where a Florida personal injury attorney can help.
Liability in Florida Head-on Collision Accidents
When a head-on collision occurs, it is usually the case that one driver was traveling in the wrong direction, swerving their car, accidentally or intentionally, into the front of another vehicle. This person is usually the liable party. Anyone who is involved in a head-on collision accident will be required to show that the other driver was negligent or reckless in some way in order to recover personal injury damages.
All drivers owe a duty of due care to other drivers to avoid any foreseeable risk of injury. For example, if a driver chooses to drink and drive, they are more likely to make mistakes, like swerving into oncoming traffic or driving the wrong way on a one-way road, which would be considered a breach of this duty.
A personal injury lawyer from our law firm will work to establish that the four key elements of personal injury claims are present in your accident case. These elements are:
Duty of care – All drivers on the roads of Florida are required to exercise a

duty of care

on the road. This means following local laws, obeying street signs, and not putting any other person at risk of harm.
Breach of duty – This is when a driver fails to exercise this duty of care. They may have done this by driving under the influence, driving whilst distracted, or failing to follow local laws.
Causation – A personal injury lawyer will seek to prove that the responsible driver's negligent actions directly caused the head-on collision accident.
Damages – A lawyer will collect and provide evidence that damages were caused by the crash and fight for compensation on your behalf.
It is likely that the liable driver will be cited for a traffic violation. However, they do not have to have been issued with a citation for the accident for them to be held liable for your damages. Therefore, no matter the circumstances, if you or a loved one have been seriously injured in a head-on accident, you should contact an experienced personal injury attorney straight away. They can use their skills and expertise to maximize your chances of securing the compensation you are owed.
Recovering Damages Following a Car Accident
Head-on collisions are usually serious accidents. Therefore, damages from these types of accidents can easily exceed the maximum amount of coverage available under Florida's comparative fault insurance laws. This is why we advise that victims file a personal injury lawsuit in order to be compensated in full for their damages.
Here are some of the types of damages our law firm can fight for on your behalf:
Medical expenses.
Rehabilitative medical costs.
Childcare expenses.
Property damage.
Loss of future income/ earning capacity.
Lost wages.
If the head-on crash caused the death of another person, the victim's family members could also file a wrongful death lawsuit.
At The Law Place, we know that the recovery process following a head-on collision can be long and painful. If you have sustained serious injuries at the hands of a negligent driver, you deserve to be sufficiently compensated. Call us now to find out more in a free consultation.
Important Steps to Take Following a Head-on Collision
If you find yourself faced with another vehicle coming straight towards you, you should do everything you can to avoid the impending head-on collision, even if it means you are forced to drive off the road. However, if the accident happens, there are some important steps you should take that could be helpful for both your safety and your injury case:
Seek medical attention – It is crucial that you seek medical attention as soon as possible. Even if you think you do not require urgent medical care, some injuries can present themselves later on.
Document everything – Make notes of any important details and keep any paperwork you are given by healthcare professionals.

Keep a list of your all expenses such as medical bills, lost wages, travel, and more.
Take photos – Use your smartphone to take pictures of the accident scene and your injuries immediately following the crash – before this evidence is lost.
Take witness details – Ask any witnesses of the crash for their name and contact details so they can be contacted at a later date.
Ask for a copy of the police report – Report the accident to the police and ask for a copy of the police report.
Speak to an attorney – Explore all of your legal options before agreeing to anything, especially if an insurance company is harassing you. Our attorneys will be able to explain all of your options and help you make the best decision for you.
Florida's Statute of Limitations
In the State of Florida, all car accident cases need to be filed within four years of the event. Our law firm can help get the legal process started quickly so that you can secure the compensation you deserve as soon as possible.
How Can The Law Place Help?
Our team of car accident lawyers handles cases involving car accidents all of the time. Using our extensive knowledge and experience, we can:
Consult with top accident engineering experts and accident reconstruction experts.
Conduct our own investigation into the accident.
Examine all potential sources of evidence.
Build a winning defense case for you.
Work with the insurance companies or lawyers of the other party to get a settlement or verdict that is on your terms.
Most importantly, we will take the burden of the case off your shoulders, so you can focus on what matters most, your recovery. Contact us today for a free legal consultation with a head-on collision lawyer.
Contact Us Today for a Free Legal Consultation
The dedicated personal injury lawyers at The Law Place work tirelessly to help victims of head-on collision accidents recover damages for their lost wages, medical care, and more. We know how devastating accidents of this nature can be and how the impact can affect your future. Using our extensive knowledge and 75 years of experience, our law firm can secure the best outcome in your car accident case and protect your legal rights.
Unless we are able to obtain a settlement on your behalf, we will not charge you for our legal services. So contact us today for a free consultation with one of our injury lawyers. To speak to a lawyer near you, call us at (941) 444-4444. Our phone lines are open 24 hours a day, 7 days a week.