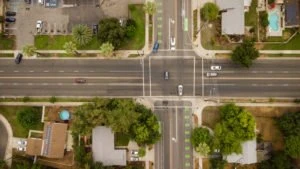 Roadway intersections frequently occur on local streets, highways, and country roads across Florida and the United States. They are the points where traffic from two or more streams cross over each other, also known as crossroads. Reporting from the Federal Highway Safety Administration (FHSA) shows that around half of all personal injury cases caused by driving accidents took place at an intersection, as well as a quarter of all driving fatalities.
If you or a family member have been involved in a motor vehicle accident that wasn't your fault, you could be entitled to compensation. To find out about what you may be owed, ask any questions and get some initial legal advice today. You can call (941) 444-4444 and speak to an accident attorney from The Law Place. We offer a free consultation to anyone who may wish to find out more about what options may be available to them when it comes to seeking justice for a personal injury claim. So contact us today to find out what may be available for you. Phone lines are open 24/7.
Considerations for Driving Safely at Intersections in Port Charlotte
A key feature of intersections in the road is their conflict points – this is where roads join, separate, or cross over one another as the traffic flow merges. Conflict points can make for more challenging and potentially dangerous conditions for drivers to navigate when there are increased levels of traffic on the roads. From handling a range of personal injury cases involving car accidents at intersections across Florida, the legal team here at The Law Place have the following insights for when it comes to avoiding car accidents:
Bring more focus and care to driving when approaching an intersection.
Indicate and shift into the outer lane smoothly, giving other drivers plenty of notice.
Remain alert to surrounding traffic and other drivers' movements, even when you have the right of way.
Avoid 'rest stops' at a red light or in traffic jams. These could include attending to a mobile phone, car tasks, or personal appearance. This is to reduce the risk of distracted driving.
The advice above is based on best practice driving at intersections to prevent dangerous driving. Of course, we can only control our own actions, and if reading any of the above brings up questions about the actions of other drivers and any potential negligence on the road, you can find out more from an accident attorney when you call for a free consultation.
Our team of dedicated attorneys fight and win for Floridians.
What Factors Can Cause Car Accidents Where Roads Intersect?
When looking at the Florida auto accident cases involving intersections, there are a number of scenarios that make for dangerous conditions and commonly lead to motor vehicle accidents taking place. These include:
When a driver runs a red light.
If there are high levels of traffic passing through the intersection which can cause congestion.
A lack of clarity in traffic markings, which could be on the approach or the intersection itself.
Turning when a driver's line of sight may be obscured.
Drivers not being familiar with the roads in the local area.
Higher levels of pedestrians added to the flow of traffic.
Higher levels of average speeds on long, straight roads on the approach.
Misjudged factors such as speed, distance, gaps between vehicles, and other actions from drivers.
If you'd like to speak to a Florida, personal injury lawyer about how any of the above impacts on an auto accident that you or a loved one have been involved in, help is at hand. Attorneys at The Law Place are available to offer a free case review after a car crash that wasn't your fault to answer any questions and outline potential next steps which may be available to you on your legal journey. It's a no-obligation, free consultation, so take the next step to find out what you may be entitled to and get some initial legal advice for free today.
Common Types of Personal Injuries Suffered in Car Accidents
Attorneys at The Law Place see a range of different types of personal injuries and damages that can be suffered following an auto accident. Their experience spans helping people get compensation to cover medical bills, support their changing needs in adjusting to life after an accident, and, in the most unfortunate cases, claim justice on behalf of loved ones in the cases of wrongful death.
Florida law rules that anyone suffering injuries after a car accident must get checked out in hospital no more than 14 days after the incident in order to be able to make compensation claims for medical expenses with an insurance company. You can read more under the Florida Statute 627.736. Accident attorneys at The Law Place recommend that anyone involved in an auto accident go and get medical attention as soon as possible, even if there may not seem to be any pain and suffering or significant injury right away. Injuries may not be immediately identifiable, and that visit to the hospital could make all the difference.
Typical examples of injuries suffered in personal injury cases in Florida include:
Brain injury trauma.
Chest trauma injuries – over 70% being caused by car accidents, according to a study from the US National Library of Medicine.
Whiplash and neck damage.
Broken, crushed, or fractured bones.
Internal organ injuries or bleeding.
Quadriplegia and Paraplegia.
Burns, ranging from minor to severe.
Spinal cord damage.
Bruises, cuts, and pain.
We're Florida's top litigation team with over 75 years of combined experience
What Kind of Damages Might You Be Entitled to Following a Car Accident?
Anyone who suffers personal injuries from a car accident that wasn't their fault may be entitled to compensation in Florida. Accident attorneys can advise on how to best calculate the maximum amounts that both reflect damages suffered on a case-by-case basis and adhere to insurance company policy. An overview of some of the main categories for personal injury claims includes:
Medical expenses
Property damage
Lost wages
Pain and suffering
Loss of enjoyment in life
Wrongful death
As well as dealing with injuries and associated medical bills, there are many other types of impacts which can affect the life of car crash victims and their loved ones. By getting guidance and support from an experienced law firm, you can rest assured that a Florida injury lawyer from The Law Place will be able to investigate all potential damages you may be owed to get you the justice you may deserve.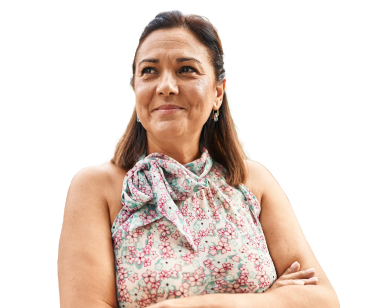 From the initial call to updates on your case status, we are here to get you answers.
Get Support From an Accident Lawyer on a No Win, No Fee Basis
For many, the thought of budgeting for the services of a law firm can be a concern. The good news is that our lawyers work on a contingency basis. This means that legal fees are deducted from settlements of winning personal injury cases only. So you get the legal guidance and support of a Florida lawyer near you without having to worry about making any payments until the case has been completed.
How an Accident Attorney Can Work With You to Get Compensation
When people call for free consultations, they are often unsure of how the legal process of working with personal injury lawyers works. Below is an outline of the initial steps that clients take with our Port Charlotte, FL., law firm when starting out on their legal journey:
First, you will need to schedule your free consultation where you'll have a chance to speak directly to a motor vehicle accident lawyer.
You will be asked some general questions about your accident and will have the chance to ask any questions, getting some initial legal advice for free.
After collating this information, the lawyer will next evaluate the strength of your case and share recommendations.
This free case evaluation from The Law Place is your chance to get clear on what options may be available to you from a lawyer with no cost. You can choose how you would like to proceed from there.
If you would like to continue your case with The Law Place, the next move will be to have a follow-up meeting to get into the details of your case and progress with your legal journey to justice.
Getting started with taking these steps as soon as possible following an auto accident helps to build a strong case and gives you the best chance of being awarded the maximum amount of compensation you may be owed. So contact us today to speak to a Port Charlotte lawyer and move forward with getting justice.
Schedule Your Free Consultation With an Injury Lawyer From The Law Place Today
If you'd like to find out more about what you may be entitled to after an intersection car crash, or any other type of auto accident in Port Charlotte, FL., or across the state, you are so welcome to call The Law Place on (941) 444-4444 for a free consultation. We have a team of accident attorneys ready to take your call, so contact us today to understand what kind of legal and financial support you may be able to benefit from today. Phone lines are open 24/7.