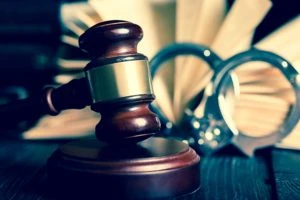 Regular negligence is known as the failure to behave in a reasonable way and offer a level of care that another regular person would have demonstrated in the same situation. If you or somebody you know has been involved in a civil case where you have been accused of negligence, then it is best to seek the aid of a trained criminal defense lawyer as soon as possible. This need only increases if the term culpable negligence has been used.
Culpable negligence is arguably recognized as a much more severe offense in comparison to a regular negligent act. This is because it does not simply mean that somebody has failed to exercise a reasonable level of care to people around them. It has been defined as a person exhibiting a complete disregard for the safety of others by undertaking reckless actions with no reasonable awareness of caution. Florida Statute 784.05 lays out the legal details surrounding the act of culpable negligence.
Culpable negligence is the highest level of negligence recognized by Florida law. Therefore, if you have been accused of culpable negligence in Bradenton, Florida, then get in contact with a personal injury attorney at The Law Place as soon as possible. Our law firm has a combined 75 years of experience in dealing with cases such as your own. Our practice areas are across the state of Florida, so do not hesitate to contact your local firm. Contact us at our Bradenton office today on (941) 444-4444 to organize a free consultation; phone lines are open 24/7.
Duty of Care Regulations in Bradenton, FL.
The notion of a duty of care is one of the utmost importance in many fields of law, and it isn't something that is considered strictly specific to culpable negligence. It is an important concept used and referred to in many personal injury cases. For example, medical malpractice or vehicular manslaughter cases can all be linked back to the idea of a duty of care.
A duty of care, in legal terms, is something that every individual automatically owes to the other people around them, an example being that a duty is owed to a patient by their doctor and, if breached, this be classed as medical malpractice. The idea represents the relevant legal responsibilities that an individual should constantly demonstrate to protect others from any harm or wrongful death resulting from their own actions or inactions. Another example of a duty of care would be if somebody was driving on the road, then they would automatically owe a duty of care to drive sensibly and follow all rules of the road to ensure that nobody is injured. Duty of care is a nationally recognized concept, not exclusive to Florida law.
If a person violates their duty of care, then it is likely they have taken part in a negligent act and will most likely be found liable for any personal injury, damage, or wrongful death they brought about because of this breach. Regular negligence becomes culpable if the accused continued with the dangerous breach of their duty despite there being a foreseeable risk of recklessness. If somebody is accused of culpable negligence, they'll most likely find it difficult to argue ignorance of the risks. Florida law dictates that culpable negligence involves a scenario where the defendant should be aware that they were entering into a great risk.
Potential Consequences of a Successful Culpable Negligence Conviction in Bradenton, Florida
In regard to a successful culpable negligence conviction, there is a range of different consequences. When deciding what punishment will follow, a demonstration of culpable negligence will rest heavily on the severity of the actions of the accused, whether or not anybody suffered an actual personal injury, property damage, or wrongful death, and to what severity the damage was.
Below are the potential punishments that can follow conviction:
A Second-Degree Misdemeanour Conviction
If an individual has sustained a personal injury or property damage because of the culpable negligent act of another, then it is likely the person who was negligent could face a second-degree misdemeanor charge. This is recognized in Florida law as the least severe conviction in terms of culpable negligence, but it can still bring about severe consequences.
A second-degree misdemeanor conviction can result in:
Up to $500 in fines.
A maximum of 60 days in prison.
A First-Degree Misdemeanour Conviction
A first-degree misdemeanor charge for culpable negligence could be placed upon a defendant if, due to the defendant's negligence, they inflicted an actual or severe personal injury onto somebody else near them.
If somebody has successfully been convicted with a first-degree misdemeanor charge, the consequences of this could be:
Up to $1,000 in fines.
A maximum of one year in prison.
A Felony Conviction
It is important to recognize that an act of culpable negligence in Bradenton, FL., can result in a felony charge. This is a conviction that is regarded as more serious than a misdemeanor.
The factors that can lead to your charge becoming a felony tend to be very case-specific. For example, in cases of neglect, especially the neglect of children, that result in serious bodily harm, could then lead to a second-degree felony charge. A second-degree felony conviction of this type could lead to:
Up to $10,000 in fines.
A maximum of fifteen years in prison.
The added consequences that follow a felony conviction. The label of being a felon can seriously impact a person's employability, making it much harder to find long-term work.
If the act was severe enough to lead to wrongful death, such as in the case of medical malpractice, then this could result in the defendant being charged with something even more severe, such as manslaughter. At The Law Place, our lawyers have skills and experience that can greatly aid in dealing with such charges. Contact our law firm's Bradenton, FL., office today.
The Different Types of Culpable Negligence Cases as seen in Bradenton, Florida
Across the State of Florida, there are a number of different scenarios that a culpable negligence case could be classified as. Some common examples include:
Neglecting the elderly or disabled – This often involves hospitals, specialist facilities, and nursing homes. Anybody that is responsible for the safety of an elderly/disabled person could face these charges. A conviction will be based on evidence that the neglect caused the elderly and/or disabled person to suffer disfigurement, disability, or severe bodily harm. Florida law considers the neglect of the elderly or disabled to be a second-degree felony, whether this was home abuse, in a nursing home, or in another setting.
Neglecting a child – If the defendant was responsible for the wellbeing of a child in a home environment, work setting, or whilst carrying out childcare, then they could face a charge of neglect if the child receives a permanent disfigurement, disability, or actual bodily harm because of neglect. As with the neglect of the elderly or disabled, this is also considered a second-degree felony in Florida.
Firearms within reach of children – If somebody has left an operating firearm within a child's reach, and this is then used, causing an injury or wrongful death, then the person who left this firearm in reach could be charged with neglect. Such an example of culpable negligence could result in a third-degree felony conviction in Florida.
Common Defenses to a Culpable Negligence Case in Bradenton, FL.
In terms of culpable negligence, there are many legal precedents and several different approaches when defending somebody accused of culpable negligence in Bradenton, FL. A criminal defense attorney will base their defense around the specific case details. However, some common defenses would include considering the following factors:
Foreseeability – If the negligent risk that caused the damage, personal injury, or loss of life was not actually easily foreseeable, then this could be argued as a defense.
Responsibility of the victim – If the accused was acting in a way that was careless, reckless, or creating undue risks, then the defendant could argue that they were not the only person in the wrong.
State of mind of the accused – If it could be argued by a lawyer that the defendant was not in a fit or sound mind when the negligent act occurred, then it could be argued that they were unable to act in the way that would be expected.
After you have attended your free consultation and the necessary subsequent meetings to evaluate your case, a criminal defense lawyer at The Law Place in Bradenton, FL., will ensure the very best defense is devised. Contact our law firm today with any legal issues you may have.
Contact a Bradenton Attorney at The Law Place Today!
If you or a loved one are currently facing culpable negligence charges in Bradenton, FL., and are seeking advice for your legal issues, do not hesitate to call us. Our law firm has a combined 75 years of dealing with the Florida legal system, so you can feel confident that our team has a wealth of knowledge and experience in dealing with legal issues such as your own. Our practice areas include both criminal and civil law, so contact us with any of your legal concerns.
Contact The Law Place today to get in contact with a criminal defense lawyer from our Bradenton, FL., law firm. Contact us to organize a free consultation using our toll-free number, (941) 444-4444. Phone lines are open 24/7.