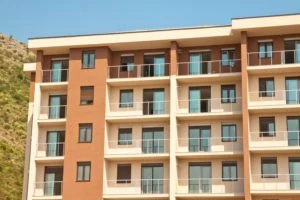 All property owners in the State of Florida have a legal obligation to keep their premises safe and free from unreasonable hazards. Therefore, if you have sustained an injury because of neglected or unsafe property in Sarasota, FL., you may be able to hold the property owner liable for your losses. With the help of an experienced Sarasota personal injury lawyer, you can recover compensation to cover your medical bills, pain and suffering, lost wages, and other damages.
To make a successful claim for compensation, you will need to establish that safety standards on the property in question were insufficient and led to your injuries. A qualified premises liability lawyer from The Law Place can help.
With over 75 years of combined experience, The Law Place comes highly recommended. We offer a case evaluation where we will review your situation and tell you if you have a viable case. If you choose to work with us, our dedicated team will be with you every step of the way.
Call us today to schedule a free consultation. Our phone number is (941) 444-4444, and our phone lines are open 24 hours a day, 7 days a week.
Premises Liability Law in Florida
Property owners in Sarasota, FL., are subject to the common law and standard principles of negligence. According to these laws, any person who owns, manages, or is in control of a property, has a mandatory obligation to maintain proper safety standards. If they do not comply with the health and safety regulations, they can be held liable for accidents and injuries that occur as a result.
Victims can make a claim for compensation when:
The owner, manager, employees, or any other persons in control of the property created a condition that was unsafe, and the victim sustained an injury as a result.
The unsafe condition should have been discovered and rectified as it existed for a significant amount of time.
Property owners have a duty to inspect and correct any hazards straight away. If they cannot correct the hazard instantly, they have a duty to warn those on the property so that an accident can be avoided. Any lack of maintenance or upkeep will be viewed as negligence in court.
Types of Premises Liability Cases in Sarasota, Florida
The most common type of premises liability cases we deal with are slip and fall accidents, but there is a wide range of accidents that fall under this category, for example:
Inadequate lighting.
Swimming pool accidents.
Construction site hazards.
Loose handrails.
Slippery floors.
Trip and fall hazards.
Obstructed walkways.
Inadequate security.
Broken windows.
Broken locks.
Criminal acts of third parties.
Any dangerous conditions that put others in harm's way.
For more information on whether your slip and fall accident constitutes a premises liability claim, call The Law Place today, and a Sarasota premises liability lawyer will review your case.
Duty of Care Owed by the Property Owner
Property owners and operators in Sarasota, Florida, owe a legal duty of care to anyone who is legally invited onto their premises. If they fail to act with due care, they may be charged with negligence in court. Negligence is defined as the failure to act with reasonable care as per Florida Statute 768.81.
In a premises liability case, a court will consider if the defendant acted in the same way any reasonable person would do under similar circumstances. There are four elements that make up Florida's negligence standards:
The legal duty to act with due care – The existence of a duty recognized by Florida law that requires the defendant to meet a certain standard of conduct for the protection of those around them, including the injured victim.
A breach of that duty – The defendant is shown to have failed to act with due care.
Causation – The prosecution must establish a close and reasonable connection between the breach of duty and the victim being injured.
Damage and injury – The losses or damages that the victim suffered as a result of the breach will need to be shown.
The injured victim has the burden of establishing all of these elements in order to make a successful claim for compensation following a slip and fall accident. They must prove that the property owner was negligent. Only a qualified premises liability attorney can help with this. Call us now for a free case review.
Establishing the Legal Status of the Victim in a Premises Liability Lawsuit
Under Florida's premises liability law, your legal status at the time of the slip and fall accident is a crucial element. If you were committing a crime such as a robbery, for example, then you are not given the same rights as if you were an invited guest, a business invitee, or a paying customer.
Invitees – An invitee is a person who was invited on the premises owned by or in possession of the defendant at the time the accident occurred. An invitee has a legal right to claim compensation for their injuries.
Trespassers – A trespasser is a person who was not invited to the premises, and therefore, their presence was illegal. Although claims made by trespassers can be trickier, if the property owner knew of a dangerous condition and that there was a risk of harm to another person, the trespasser may have grounds for a claim. However, the presence of the trespasser must be known or reasonably foreseeable by the owner.
The duty of care owed will also depend on the type of property where the slip and fall took place. This is because each building will have different health and safety requirements. For example, the owner of a bar or nightclub will have to meet different requirements from someone who owns or operates a parking lot.
The Florida Foreseeability Doctrine
Another crucial element in a Florida premises liability case is the foreseeability of the defendant/ property owner. No matter how severe a person's injuries are, a property owner can not be found guilty of negligence under Florida law unless it can be proven beyond a reasonable doubt that they breached a legal duty of care. This is the basis of all premises liability and personal injury cases.
Florida's premises liability laws will not hold property owners responsible for damages if they could not have reasonably foreseen that there was a hazardous condition and that a person on their property could slip and fall. This is the case even if the victim's injury is so serious that they end up dying from injuries sustained on the property.
According to these foreseeability laws, if the risk of harm is not foreseeable, then the owner does not owe a legal duty to anyone who is injured on their premises. If there was no duty of care, then the property owner cannot have breached it.
What Damages Can I Recover Compensation For?
When you have been injured due to the careless actions or inactions of someone else in Sarasota, it is only fair that you receive compensation to cover things such as:
Loss of wages – Money to cover any wages lost from time off work because of the accident/ your injuries, and any wages you are likely to lose in the future for recovery time and further treatments.
Medical expenses – Medical bills can quickly add up when you have been injured in an accident. Your compensation settlement should take into account any expenses already paid for, as well as any future medical expenses.
Pain and suffering – Any physical or emotional suffering you have experienced as a result of the accident can be accounted for. This is an example of non-economic damages.
Property damage – If any of your own property was damaged in the accident, you could recover compensation to cover any repairs or replacements.
In order to make a successful premises liability claim in Sarasota, FL., you are going to need legal representation. It is a good idea to get help from a law firm with experience in premises liability cases, such as The Law Place.
Steps to Take After Being Injured on Someone Eles's Property in Sarasota
After sustaining an injury in an accident that occurred on someone else's property, it can be hard to think straight, but there are some smart things you can do to help your premises liability case:
Collect your own evidence – Even if a police officer turns up and collects evidence following an accident, it is a good idea to take some of your own. Take photos on your phone of the accident scene and make notes, so you don't forget important details later.
Gather witness information – Eyewitnesses are crucial in these situations. Take names and telephone numbers so your lawyer can contact them at a later date.
Seek medical attention – Even if you don't think your injuries are severe enough for medical treatment, it is important that you are looked over by a medical professional. These records are important for your personal injury case.
Contact an experienced personal injury lawyer – The sooner you have a qualified lawyer in your corner, the better the outcome of your case will be.
Our law firm can help to ensure that your rights are protected, and justice is served, so don't hesitate, call us now for a free consultation with a premises liability attorney.
What Can a Premises Liability Lawyer From The Law Place Do for You?
An experienced premises liability lawyer from our Sarasota based law firm can gather important evidence that may otherwise be lost or destroyed following your slip and fall accident. They will get to work straight away by contacting witnesses, gathering statements, and obtaining other crucial evidence, such as CCTV footage, public records, and police reports. All of this evidence will be crucial in court. Without our help, it could be missed, and you could end up with insufficient compensation.
Furthermore, we can take the burden of this process out of your hands whilst you focus on recovering from your injuries. Our premises liability lawyers will support you every step of the way and give your case the dedication and time that it deserves.
We have worked on thousands of personal injury cases in Florida, and we are ready to use our experience to help you win yours.
Contact Us Today for Your Free Consultation!
At The Law Place in Sarasota, Florida, we understand how being injured can seriously affect your life. We also understand that money can never completely take away the pain and suffering sustained in an accident, but it can make a big difference. If the property owner was negligent, you have the right to be compensated for your many losses.
We offer a no-obligation consultation with one of our experienced premises liability lawyers, who will review your case and tell you if you have grounds to pursue a premises liability lawsuit. So why wait? Contact us now to schedule a free case review.
Our telephone number is (941) 444-4444, and our practice areas cover Sarasota, FL., and the rest of Florida.