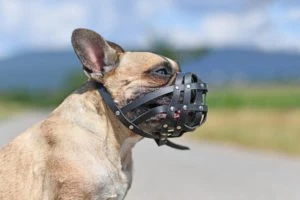 Many people don't realize this, but dogs of all sizes can cause significant injuries if they bite hard enough, not just large dogs. Dealing with the aftermath of any kind of animal attack can be traumatic, stressful, and often very expensive.
Thankfully, dog bite laws in Florida are able to help innocent victims of these kinds of attacks and can provide them with the monetary compensation that they may need and wholly deserve. However, to be able to give yourself the best chance at securing compensation, you should get in touch with the personal injury lawyers at The Law Place.
The dog bite lawyers at our North Port law firm have over 75 years of combined experience in dealing with the Florida legal system and helping victims just like you fight for the compensation and justice they deserve. Working with a dog bite attorney from The Law Place increases your likelihood of receiving the maximum amount of compensation. We want to take the stress off your shoulders, allowing you to focus on healing. So for support through the process and valuable legal advice from highly-qualified personal injury lawyers, contact us now to schedule a free consultation at (941) 444-4444. Phone lines are open 24/7.
Florida's Animal Attack and Dog Bite Laws
According to the Centers for Disease Control and Prevention, roughly 4.7 million people in the United States suffer from a dog bite every single year, and this number is only expected to rise as dog ownership in the country steadily increases. Thankfully, the Florida legal system is tough on owners of vicious dogs that have bitten and attacked people.
However, Florida is a pure comparative negligence state, and it's stated under Florida Statute 767.04 that any damages may be reduced if there was any negligence on your part that contributed to the likelihood of the dog attack, for example, taunting the animal.
This statute means that if the lawsuit goes to court, the defense will try to put as much blame on you as possible to try to limit the number of damages you receive. Because of this, it's crucial that you contact an experienced dog bite attorney to fight on your behalf and ensure that you receive every cent that you deserve. Our lawyers will investigate your case, interview eyewitnesses, and more to build a solid argument in your favor. So don't hesitate to get in touch with The Law Place now and schedule a free consultation.
Injuries Commonly Sustained From Dog Bites
Dog bite injuries can be catastrophic depending on the severity of the attack, and in some cases, can even leave you with permanent problems. Some of the most common injuries that Florida dog bite victims suffer from are listed below:
Scratch, bite, or teeth marks.
Cuts, abrasions, bruises, and

lacerations

.
Soft tissue injuries.
Permanent facial scarring.
Fractures and broken bones.
Permanent damages.
Roughy 27,000 dog bites in the U.S. are severe enough that victims require reconstructive surgery every single year, and if the bite is bad enough, the punctures may damage bones, muscles, nerves, and blood vessels. Not only this, but dog bites also have a very high potential for serious infection.
If you have suffered from a dog bite, then it's crucial you don't underestimate the potential severity of it. The medical bills that such an injury brings can be incredibly expensive, and you could be owed thousands of dollars in damages to repay these expenses and much more. In order to give yourself the best chance at receiving this compensation, you should contact a North Port personal injury attorney today. We offer free consultations so that our legal team can offer you legal advice and ensure that you understand all of your best possible options.
Damages Often Recovered by The Law Place in Dog Bite Cases in North Port, Florida
Dog bite victims not only have to suffer from the injuries and trauma that the attack caused but also struggle from a substantial amount of financial losses. This is most commonly due to medical expenses and lost wages. Once you enlist the help of the personal injury attorneys at The Law Place, they will establish who the negligent party is, assess the number of losses you have experienced, and calculate how much compensation you deserve because of it.
Below is a list of the most common types of damages that compensation is recovered for in dog bite cases in North Port, Florida:
Medical expenses – If the injuries you sustained were serious enough to require medical treatment, then you should be reimbursed for the costs of the bills. This includes any projected bills, as well as related expenses, such as appointments.
Lost wages – If the injuries were so severe that you couldn't go to work, then you may be entitled to compensation that covers the wages you have already lost and any you are expected to lose.
Pain and suffering – If you have been suffering from emotional distress or mental trauma, and have been left unable to do something you used to enjoy, then you may be owed compensation. However, this is typically difficult to prove, so you will need the help of an experienced North Port personal injury lawyer on your side.
Wrongful death – If a loved one has sadly passed away from a dog attack or the injuries sustained from a dog bite, then you may deserve compensation to cover funeral costs and

loss of consortium

.
We understand that no amount of money can fix the injuries and trauma you are suffering from, but compensation can help you with any unfair bills you have been burdened with, and it can serve as proof that some form of justice has been served. Our lawyers have the experience and skill necessary to help you, so contact The Law Place today to schedule a free case evaluation.
Contact Florida Dog Bite Lawyers Today
If you or a loved one have suffered from a dog bite in North Port or elsewhere in Florida, then it's crucial you contact The Law Place to speak to one of our dog bite attorneys. By working with our lawyers, you will be ensuring that you receive the maximum amount of financial compensation possible for your specific case. We will fight on your behalf for the justice that you deserve.
Our phone lines are open 24/7, so call The Law Place today at (941) 444-4444.