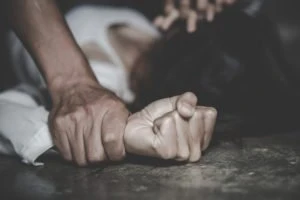 According to the Center for Disease Control and Prevention, 1 in 3 women and 1 in 4 men will experience some form of sexual violence in their lifetime. Here at The Law Place, our Bradenton sexual abuse attorneys understand how physically and emotionally traumatic the aftermath of experiencing sexual abuse can be. Unfortunately, there are gaps in the Florida legal system, and as a result, sometimes criminals may walk free of conviction. Even if a person is convicted, it may never fully repair the emotional damage that victims have had to endure.
The sexual abuse lawyers at The Law Place will seek justice on your behalf. Our Bradenton criminal defense attorneys have over 75 years of combined experience in helping the victims of violent crimes seek civil justice for the pain and suffering that they have had to go through. Our personal injury lawyers will fight tirelessly on your behalf to ensure that you receive the compensation that you deserve. Contact us today to schedule a free consultation with one of our highly skilled attorneys at (941) 444-4444.
Types of Sex Offenses in Bradenton, FL
The American Psychological Association defines sexual abuse as "unwanted sexual activity, with perpetrators using force, making threats, or taking advantage of victims not able to give consent."
Sexual battery/rape – This offense is described in Florida Statute 794.011 as vaginal, anal, or oral penetration with a sexual organ, body part, or object without lawful consent.
Statutory rape – As is found in Florida Statute 800.04, statutory rape is the same as sexual battery, but where the victim is between the ages of 12 and 16, regardless of consent.
Molestation/groping – It is considered sexual abuse if a victim was touched or fondled by someone in a sexual way.
Indecent exposure of sexual organs – Florida Statute 800.03 criminalizes exposing sexual organs to a victim either in public or on someone else's property.
Masturbation – Masturbating or committing any unwanted sexual act in the presence of a victim is a crime, even if it doesn't involve sexual contact or the actual exposure of sexual organs.
There are other types of sex offenses, so if the abuse that you have experienced is not listed above, you should still contact The Law Place to speak to an experienced Bradenton sexual assault lawyer. You can be assured that our attorneys will be determined to win the compensation that you deserve on your behalf.
If you have any questions about the legal process, you should get in touch with us today to schedule a free consultation. It is not necessary for the offender to have been prosecuted or convicted of the crime to make a civil claim. In fact, it is much more likely for sexual assault victims to win in civil cases and hold an offender liable for the damages than it is to obtain a criminal conviction, as much less evidence is required.
So call our law firm today to discuss your case.
Our team of dedicated attorneys fight and win for Floridians.
Emotional Trauma Commonly Caused by Sexual Abuse
Victims of sex crimes suffer from physical wounds but also extreme emotional trauma. The majority of victims of sexual battery endure severe emotional and mental trauma for years to come after the abuse. Many survivors suffer from the following psychological injuries:
Difficulty sleeping.
Self-hate.
Substance and alcohol abuse.
Anxiety disorders.
Depression.
Many victims do also experience physical injuries, as well.
If you have experienced any sort of hardship because of a sex crime that you're the victim of, you should contact The Law Place. Experienced sexual abuse lawyers will work with doctors, psychotherapists, and economic experts to establish the amount of compensation you deserve and will construct a strong argument on your behalf.
The Law Place offers all potential clients a free consultation, so if you or a loved one have suffered through sexual trauma in Bradenton, contact our law firm today.
Who Is the Negligent Party?
The attacker is, of course, the first and main negligent party who can be sued for damages. However, in cases where the perpetrator hasn't been found, then there are other factors that may allow you to seek justice. Our attorneys will thoroughly investigate your case to find anyone, or any party, at fault.
Possible negligent parties that we may be able to seek damages from on your behalf are listed below:
Universities or schools.
Private security companies.
Alarm system manufacturers.
Lock manufacturers.
Hotel or motel owners.
You may be unsure if you have a valid claim. To find out, you should contact The Law Place to book a free consultation. Our sexual abuse lawyers will be able to tell you whether you have a civil sexual assault claim you can pursue and what your options are.
We're Florida's top litigation team with over 75 years of combined experience
Damages Commonly Recovered in Sexual Abuse Cases in Bradenton, FL
A sexual abuse lawyer will be able to determine how many damages you have endured and the maximum amount of compensation that you could possibly receive.
The damages that victims of sexual abuse often receive compensation for in Bradenton are listed below:
Psychological trauma.
Emotional counseling.
Medical expenses.
Loss of employment or wages.
While the compensation will not fix the trauma you have experienced, it will help you with the financial burdens you may be facing and can act as proof that some sort of justice has been served. A lawyer will also help lift some stress from your shoulders and be able to support you through this time.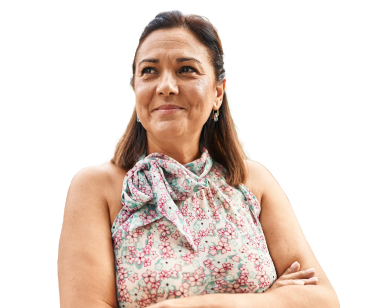 From the initial call to updates on your case status, we are here to get you answers.
The Law Place
If you or a loved one is a victim of sexual abuse, then you need to contact The Law Place today and schedule a free consultation. If you have a claim you can pursue, our lawyers will take action and fight tirelessly for the justice that you deserve. Our lawyers have extensive knowledge of Florida law and, by working with us, you will be giving yourself the best chance of successfully securing compensation.
We know that what you went through was not your fault, and we want to do everything possible to help you get justice.
Don't wait for help; book a free consultation with The Law Place now. Our phone lines are open 24/7, so call us at (941) 444-4444.