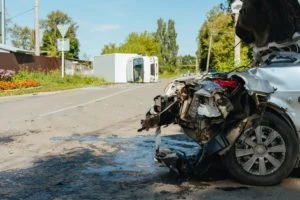 A drunk driving accident is an unfortunately common source of personal injury claims on the roads of Florida today. Many lives are lost, and many serious injuries are sustained because of them. This is made even worse when the drunk driver in question is a truck driver, as the considerable bulk and size of their vehicle are much more likely to inflict catastrophic damage or to cause accidents that involve multiple motor vehicles.
If you have been injured as a result of a drunk driving accident involving a truck driver in the past four-year period, you are likely to be entitled to compensation for your injuries and any complications you have received as a result. You are also more than likely to be keen to hold the person responsible for this gross negligence to account. The personal injury and accident attorneys at The Law Place can help you to achieve both of these things. All you need to do is schedule a free consultation over the telephone to benefit from our 75 years of combined experience and skill.
An experienced Bradenton truck accident lawyer is waiting for you as soon as you call our office on (941) 444-4444!
The Dangers of Driving a Motor Vehicle While Intoxicated
It is common knowledge to almost every person that driving a motor vehicle while under the influence of alcohol and/or drugs is both incredibly selfish and incredibly dangerous for that person and everyone who shares the road with them.
A person who is drunk driving will possess a dangerous combination of overestimated confidence and reduced reaction times. The depressant qualities of alcohol also make it much more likely that the truck driver will fall asleep at the wheel or nod in and out of consciousness, increasing the risk that they lose control of their large and dangerous vehicle.
Our team of dedicated attorneys fight and win for Floridians.
How the Corporate Negligence of Large Commercial Truck Companies Contributes to DUI Risks
A trucking company has a legal duty to conduct a thorough screening of each of its employees to ensure that they are the appropriate choice to carry out their job. This means checking for any past history of driving under the influence, reckless driving, or anything else that would make them an inappropriate choice for the job.
It is unfortunately common for a trucking company to cut corners with this process and to employ improperly screened employees. This example of corporate negligence puts the lives of all drivers on the roads of Florida at risk.
Your personal injury and accident attorneys will thoroughly investigate the trucking company as well as the drunk driver in question in your case. If it is found that negligent hiring practices were demonstrated, the trucking company will be liable for any damages or injuries you received.
Injuries Which Are Commonly the Result of Drunk Driving Truck Accidents
As we have mentioned above, accidents involving drunk driving truck drivers are likely to inflict serious injuries, lifelong disabilities, and even fatalities.
Specific injuries commonly seen by our team of accident attorneys include:
Cuts, scrapes, abrasions, gravel-rash, and lacerations.
Scalds and burns.
Broken, fractured, or splintered bones.
Physical head or brain injuries and their accompanying risk of emotional, intellectual, and mobility-based disabilities or brain damage.
Internal injuries, such as damage to the internal organs or internal bleeding.
Injuries to the back or spinal column, which can often lead to various levels of mobility impairment or even complete paralysis.
Various levels of scarring, disfigurement, or even amputation of limbs.
As well as the physical injuries common to these types of driving accidents, victims often also suffer from psychological trauma. This trauma commonly expresses itself in the following ways:
Anxiety, which can either be generalized or focused on the process of driving.
Depression.
Trouble sleeping, which may take the form of insomnia, night terrors, or frequently broken sleep.
General loss of enjoyment in life.
Post-traumatic stress disorder.
Whether the injuries that you received as a result of your truck accident were mental, physical, or a combination of the two, we can help you to receive a level of compensation appropriate to your case.
Don't let the selfishness of the person drunk driving impact your life without seeking justice. Contact an accident and injury attorney from The Law Place today.
We're Florida's top litigation team with over 75 years of combined experience
The Different Types of Compensation Available Following a Truck Accident
If you have suffered from a truck accident in the past four years, it is highly likely that you are entitled to seek compensation by claiming for various types of damages. The types of damages available for you to claim will depend on the specifics of your accident case.
The most common types of damages for which you can claim compensation following truck accidents are as follows:
Property damage – These damages allow your accident lawyer to seek compensation for damage to your motor vehicle and any valuables it contained that were destroyed in the accident.
Medical expenses – Truck accidents are often the source of potentially bankrupting medical bills. Your accident lawyer can help you reclaim these expenses if you are able to keep hold of a copy of your itemized medical bill.
Lost wages – If you have sustained serious injuries from a truck accident, you will likely require time off work to recover. Many people don't have the luxury of being paid for this time. With a copy of your employer's correspondence, your accident lawyers can seek the reclamation of these lost wages.
Pain and suffering – Pain and suffering damages calculate a compensatory sum based on the amount of time it took you to recover, what the pain level was and whether or not your life was permanently impacted by the truck or car crash.
Wrongful death – If the unthinkable happens and your loved one loses their life to an accident involving a drunk driven commercial vehicle, a wrongful death claim can help you deal with funeral expenses, lost wages and will offer reimbursement for your family's loss of companionship.
If you find yourself wondering exactly which of these damages applies to your case, you can find out easily by calling our Bradenton office and arranging a free consultation.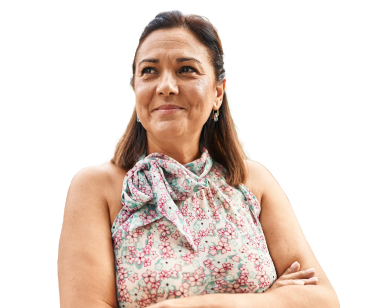 From the initial call to updates on your case status, we are here to get you answers.
The Statute of Limitations for Truck Accidents in Bradenton, FL.
The statute of limitations is the legal term given to the amount of time that can elapse before an accident, or personal injury victim is no longer able to make a claim.
Florida Statute 95.11 governs the statute of limitations for truck accidents. This statute states that you have a period of four years from the exact date on which the accident that caused your injuries occurred in which to raise a claim.
It should be noted that this is different when you are filing a wrongful death claim. The statute of limitations for a wrongful death claim is only two years from the date of the accident. Many people let this legal technicality catch them out, so beware.
The Importance of Claiming for Your Bradenton Truck Accident Case Quickly
While you have a period of four years (or two for a wrongful death claim) in which to raise your case, this does not mean that you should be leisurely or take your time.
The quicker you submit your claim and talk to your personal injury lawyer, the higher chance you have at maximizing your compensation. This is because there is more time to collect evidence and to build a solid case around it.
It is also important to get a head start on rival legal teams who will be working on your case from the other side. This is especially important with regards to truck accidents with drivers from major trucking companies, as they will no doubt have large and expensive legal teams at their disposal.
Unfortunately, that is not all. It is also in the interest of insurance companies to lower your settlement amount by as much as possible, and they employ legal teams and expert claims adjusters to do so. The more time your legal team has to counter these rivals, the better.
How Else to Deal With Insurance Companies
We have mentioned that insurance companies will try to lower your claim amount by any means necessary. While they are underhanded and often employ trickery, there are several strategies they use which can be easily evaded.
Their first strategy takes advantage of the fact that you are obliged to report your accident to most insurance companies within the first 24 hours. They will likely use this opportunity to pump you for unnecessary details, which they can use to lower your settlement total. Never disclose more than the absolute minimum to your insurance company and certainly never sign anything without your lawyer present.
It may also be extremely beneficial for you to obtain a copy of your medical history, especially if you are claiming for specific injuries, pain and suffering damages, or medical expenses. This is because insurance companies have a nasty habit of accusing victims of trying to pass off existing conditions as the result of their truck accident, even when this is clearly not the case.
How Much Will Representation for a Bradenton Truck Accident Case by The Law Place Cost?
All of the accident and injury work we do here at The Law Place in Bradenton is contingency work. Contingency work simply means that you will pay absolutely nothing upfront for your case. In fact, you will only pay if your case is successful.
This no-win-no-fee system means that all legal fees are taken from your final settlement amount. It also means that if your case is lost, for whatever reason, that you will be charged nothing at all.
Transparency, trust, and honesty are at the heart of our legal work here at The Law Place in Bradenton. However, if that is not enough of an assurance for you, we are also monitored by the State Bar Association. This doubly ensures that you will not be surprised by any extra fees or additional costs down the road.
Contact The Law Place Today
If you have been involved in a DUI truck accident in the past four years, our law firm can help you to seek the justice you deserve. Commercial trucking companies often cause serious injury with their negligent practices, and we believe that victims of these crashes should be able to seek compensation in a way that is easy and risk-free.
The experienced Bradenton lawyers at our law firm will make your truck accident case their highest priority and ensure it is dealt with in a way that makes the roads of Florida safer for every driver. Our attorneys have over 75 years of combined experience bringing justice to victims of DUI truck accident cases. To get started, you only need to call the phone number at the bottom of this page to begin your free consultation and case evaluation. All of the information you share with us will be entirely confidential, and all of the free legal advice you receive will be at no obligation.
Give our office a phone call on (941) 444-4444 and speak to one of our experienced Florida truck accident attorneys today!