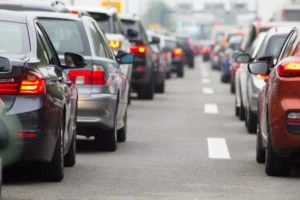 A frequent cause of car accidents in Tampa, FL, occurs when drivers make a turn improperly or without making a signal. This has become a very common and dangerous cause of accidents on the road, and the National Highway Traffic Safety Administration (NHTSA) has stated themselves in a report that turning without signaling is one of the top five reasons in the United States for a car accident to occur.
In a car accident of this type, the damage and injuries caused can be incredibly serious. The car accident could even result in someone losing their life. If you or a loved one has been the innocent victim of a car accident caused by another car improperly turning, you may be entitled to compensation.
The Law Place law firm in Tampa, FL. has over 75 years of combined experience, and our injury lawyers have dealt with cases similar to yours before. We can offer you the legal representation that you need to make a claim and achieve that compensation you deserve. Our accident attorneys can help lift some of the stresses you may be facing off your shoulders and assist you through everything you need to know. Call us today on 941-444-4444 to schedule a free case evaluation and a chance to talk to one of our personal injury lawyers.
What Is an Improper Turn?
When a car changes lane without signaling, they become incredibly dangerous. The reason for this is that they are unpredictable, and it can happen at any time, taking you by surprise and causing an accident. A study published by the Society of Automotive Engineers (SAE) has found that drivers fail to signal when they are making a lane change 50% of the time, and drivers fail to signal for making a turn for nearly 25% of all turns.
Therefore, turning improperly simply involves a car changing lanes or making a turn without signaling. Although, there are more actions, besides these two, that can be classed as an improper turn in the County of Tampa. Some of these include:
Failing to stop at a stop sign and turning.
Turning when you do not have the right of way.
Turning at a red light when it states no turns allowed.
Turning left when at a red light.
All of these maneuvers have the potential to lead to a catastrophic accident and leave those involved in pain and suffering. A car that carries out one of these maneuvers above could end up placing their car in the way of oncoming traffic, consequently creating a T-bone accident. A car accident of this sort has the potential to cause severe injuries such as whiplash, soft tissue damage, and much worse.
Why Do These Accidents Happen?
Most of the time, these accidents are avoidable if the driver wasn't driving as recklessly and following the rules of the road. Sometimes drivers will lack in concentration, that is why it is important when driving to be aware of your surroundings and vigilant at all times. Although, often, it does not matter how good of a driver you are, you can not stop yourself from being involved in a collision if another car makes an improper turn.
If you or a loved one has been involved in one of these accidents, you may have experienced a lot of trauma and have medical bills piling up at your feet. A personal injury lawyer at The Law Place can help you claim the compensation you may be entitled to and help ease you from the stresses of facing immense medical bills. Contact us today for a free consultation.
What to Do After an Accident
Following a car accident caused by another car turning improperly, the utmost important thing to do as a victim is to try not to panic. The phone lines here at The Law Place are open 24 hours a day to listen to you if you are ever in need of some unbiased, free advice at a stressful time.
After the car accident has taken place, try to remain on the scene, if at all possible. Take yourself to a spot safe away from the oncoming traffic and wait for a police presence to show up. A police report can hugely help support your claim for compensation for your accident.
Check on all of your passengers and call an ambulance if anyone has suffered an injury, even if it seems minor. Then try and take as many photographs and videos of the scene as possible. Anything you collect can be used as evidence to strengthen your case by a personal injury lawyer.
We would also advise you to collect the contact details of any people who were witnesses to the accident as again, that information can help an accident lawyer to fight your case in Tampa. Additionally, refrain from posting about the accident on social media as anything you say can be held against you and hinder your claim for compensation if you decide to try and win some for your pain and suffering.
The Law Place is well experienced in dealing with similar car accident cases like your case. Contact us today for a free case evaluation and a chance to talk to one of our Tampa accident lawyers.
Typical Injuries Caused in a Car Accident
Any type of car accident in Tampa can be hugely catastrophic, and they can inflict incredibly serious injuries on those involved. In the worst-case scenario, a victim of a car accident caused by a car turning improperly can cost someone their life. If someone you know has lost their life as the result of one of these accidents, you may be entitled to claim compensation for wrongful death.
Other potential injuries that could be sustained as a consequence of being involved in one of these accidents include:
Broken bones.
Lacerations.
Neck and Back Injuries.
Paralysis.
Spinal cord injuries.
The injuries sustained in a car accident of this nature can leave its victims with life-long trauma. It is not fair that a reckless driver should be able to get away with potentially ruining another person's life forever. Regardless of what injuries you have suffered, whether they be major or minor, if you have suffered as the innocent victim of a car accident, you may be entitled to compensation. Don't hesitate to contact an accident lawyer at The Law Place today for a free case evaluation. We can help you win the compensation you deserve.
Compensation for Accident Victims
If you or someone you know has been in an accident caused by another driver's recklessly improperly turning, you may be entitled to compensation. The injuries sustained in the accident could have left you with a stack of medical expenses needing to be paid, and you may have even lost wages due to the inability to work, making the task of paying off the medical expenses virtually impossible. These financial losses can be debilitating, and we understand what a stressful time it can be. After suffering an accident, your priority and sole attention should be aimed at your recovery; you should not have to worry about finances.
One of the accident lawyers in Tampa will be able to investigate your case to establish who the negligent party is and work to find out all of the financial losses you have faced as a direct result of the accident. They will then work to ensure that you receive the maximum amount of compensation possible from the insurance company. Our lawyers at The Law Place commonly receive compensation for our clients covering the following:
Medical expenses.
Lost wages.
Loss of future employment.
Future medical bills.
Disability or permanent damage.
Wrongful death.
Our lawyers in Tampa are aware that no amount of money will ever take away the trauma and suffering you may have endured due to the accident you were involved in, and it may not be able to restore the quality of life you experienced before the accident. However, the attorneys at The Law Place in Tampa will work to ensure that your suffering won't have been in vain. We can help you achieve some form of justice. It is not fair that victims of car accidents should have to face extortionate medical bills because of another driver's recklessness. Call us today for a free case consultation in Tampa on the first step of your journey to achieving compensation.
What Can a Personal Injury Lawyer Do?
Hiring a personal injury attorney can help you massively in navigating the complex laws in Tampa, Florida. If you have been the victim of a car accident caused by the other driver's reckless and turning improperly, you should not have to face a great number of financial losses. As soon as you hire an attorney at The Law Place, they will become your advocate.
If you have to rely on your Personal Injury Protection (PIP) to claim compensation because you cannot prove negligence or do not have an injury that qualifies for compensation, one of our lawyers can still work to estimate all of the damages you have suffered as a result, file your claim, and negotiate with the insurance company to ensure you get the maximum amount of compensation possible for your accident and medical fees.
However, if you do not have to rely on your PIP, the first thing a lawyer will do is to talk to all of the parties involved on your behalf. Not only will they talk to your insurance company, but they will also approach the insurance companies of every other party involved in the incident. The stark reality is that these other insurance companies will more often than not employ an aggressive legal team, and if you don't have an experienced lawyer behind you fighting your case, you may be forced to agree to a settlement that is nowhere near what you deserve.
If you have decided that you want to hire one of our personal injury lawyers at The Law Place, this is how your case is likely to be structured:
First of all, you will receive a free consultation at The Law Place office in Tampa. This meeting will be no-strings-attached and simple involve answering some simple questions to give our lawyers an idea about your case. Once we have spoken, we will give you completely honest and unbiased advice on what we believe is your best course of action to follow.
If you decide to hire one of our lawyers, we will then proceed to call you for a more lengthy, detailed meeting. It is in this meeting that we will clearly lay our fee structure to you. Once you understand what our fees are and happy to proceed, we will ask you to sign.
After you have signed, you can begin to relax. We are now representing you and will do all of the necessary paperwork and liaising. Our attorneys will also begin to investigate the accident, which will involve them approaching witnesses and first responders who were on the scene to gather their statements. We will start building your case so that you are in a strong position to negotiate from.
Once your case has been built, we will work out how much compensation you are entitled to and give that figure to the insurance company. We would then expect a settlement in response, which you can sign to if you are happy with the figure offered. However, if you are not satisfied, do not worry as we will continue negotiations for a higher settlement figure.
If, after all of that, we are unable to come to a fair settlement, we will take your case to court to convince the judge and jury that you fully deserve the compensation that you are asking for. However, most of the time, cases are settled and don't need to be sent to court.
Talk to a Tampa Personal Injury Lawyer Today
If you or a loved one has been the victim of a car accident caused by another driver turning improperly, you may require legal representation. The Law Place has over 75 years of combined experience and has dealt with cases like yours before, so you can be assured that you will be in the most capable hands in Florida.
Tampa accident law can be complex and confusing to navigate. To have the best chance of receiving the compensation you deserve, you need a knowledgeable and reliable legal team at your side. Don't hesitate to contact our law firm if you ever have any queries or questions.
Call us today in Tampa, FL, for a free consultation on 941-444-4444. We are available 24 hours a day, seven days a week to take your call.