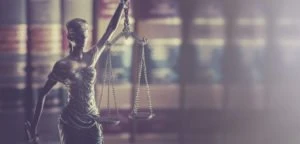 Criminal law is defined as a system of laws relating to the punishment of those who commit crimes and violations of the law. If you are facing criminal charges, then it is strongly advised that you seek the help of an experienced criminal defense lawyer. A criminal defense lawyer will work at creating a strong defense for your case, which may result in a deduction of the penalties being brought against you.
At The Law Place, we have a highly skilled team of criminal defense attorneys with over 75 years of collective experience in defending the accused. Our lawyers will play a vital role in the handling of your overall defense case. They will investigate the charges being brought against you and work to negotiate with the prosecution to achieve the best possible outcome.
Our phone lines are open around the clock, so our Florida criminal attorneys can be on hand to offer support and guidance whenever you need it. Call our Sarasota office today at (941) 444-4444 to receive a free no-obligation consultation and get started with your case.
How Can a Sarasota Criminal Defense Lawyer Help Me?
When you are accused of a crime, you want to stand the best chances of winning your case by being as prepared as possible. The sooner you seek the help of a skilled defense attorney, the better. An attorney will fight for your rights and work their hardest to achieve the best possible outcome.
Having a Sarasota criminal defense attorney fighting your case will provide numerous benefits, detailed below.
Court Procedures
A good criminal defense lawyer should be an excellent organizer. As with any court case, there is often an abundance of paperwork that needs to be kept up to date and filed correctly. Having a skilled and organized attorney will help you look professional and greatly improve your chances in court.
Evidence Investigation
A highly skilled Sarasota lawyer will be excellent in analyzing and investigating any evidence that is being used against you. They will also investigate the validity of the evidence, checking to see if it has been obtained lawfully or if there are any discrepancies in the evidence.
The criminal justice system is not designed for people to represent themselves. By seeking the help of a Sarasota attorney, they will be able to stand up to your rights and obtain the best possible result.
Relationships With the Prosecutors
Many experienced criminal defense attorneys in Sarasota are likely to have dealt with the same prosecutor on a few occasions and, therefore, have developed working relationships. These relationships can be beneficial and help to put you in good stead for your case. The same applies to judges too. Simply having had an experience with a judge previously can prove hugely advantageous in understanding the temperament and attitude that the judge may have.
Additionally, a Sarasota criminal defense attorney is likely to be an expert in plea bargaining strategies. Many criminal cases never reach the trial stage as the defendant and attorney will enter into a settlement agreement known as a plea bargain. This means that often defendants will agree to plead guilty to some or all the charges in exchange for a more lenient sentence.
Experienced criminal defense attorneys will also be highly skilled at presenting a winning defense to the jury. In the unfortunate event that a case does proceed to court, one of the elements to success is presenting a coherent and persuasive defense to explain to the judge why the defendant has been falsely accused. A skilled attorney will be able to develop the right defense and present it convincingly to the jury, increasing your chances of success.
Our team of dedicated attorneys fight and win for Floridians.
What Sort of Crimes Can a Sarasota Criminal Defense Attorney Defend Me Against?
No matter the charges you may be facing, our team of attorneys is here to help. Our lawyers have experience in dealing with a variety of cases and can help defend you against the following:
Traffic offenses including reckless driving, driving on a suspended license, and probation violation.
Drug crimes, including trafficking, sale, distribution, purchase, and cultivation.
DUI.
Battery and assault crimes.
Burglary.
Carjacking.
Child abuse.
Sex crimes.
Murder and attempted murder.
Fraud.
Armed robbery.
Manslaughter.
Money laundering.
Traveling to meet, or with intent to meet, a minor.
If you are unfortunate enough to find yourself facing charges for any of these crimes, then contact The Law Place today and receive a free consultation with one of our experienced Sarasota criminal defense attorneys. No matter the crime, we have an abundance of skilled attorneys that will be able to handle your case.
Our experienced lawyers can be categorized into the following:
Federal crime attorneys – A federal crime is considered to be a highly serious offense in Sarasota, FL. These crimes are charged by the state or federal government, and therefore it is important to seek the help of an experienced attorney who has experience in handling these sorts of cases.
Florida personal injury lawyers – A personal injury lawyer will be able to help in the event of an accident, such as a car crash. They will work at ensuring you get the compensation that you are entitled to.
Florida DUI attorneys – If you are facing a traffic-related charge, including DUI, reckless driving, or receiving a speeding ticket, then our DUI attorneys are the most suitable for handling these cases.
Florida traffic offense lawyer – Whilst receiving a traffic ticket might seem like a minor offense. They are highly common. If these cases are not handled seriously, then you could incur large fines and even lose your driver's license.
Consequences of a Criminal Conviction in Sarasota, Florida
The severity of your punishments and penalties you are facing will vary greatly depending on the crime that you are charged with. With each criminal charge, it is likely that you will face fines, a criminal record, and potentially even time behind bars. If you are convicted of a criminal offense, then you could face any number of the following penalties:
Being unable to secure bank loans or mortgages.
Loss of your driver's license and a potential increase in insurance if you were convicted of a driving crime.
Damage to your reputation within the community.
Undue stress on family members or loved ones.
Being unable to secure a professional license.
Receiving a permanent criminal record, which may affect your ability to secure employment, particularly within certain industries.
We're Florida's top litigation team with over 75 years of combined experience
Why Should I Hire a Criminal Defense Lawyer?
The sooner you seek advice from a criminal defense lawyer after being charged with an offense, the better. As soon as you contact The Law Place, we will offer you a free consultation with a highly skilled Sarasota criminal defense attorney. During this consultation, we will check the legitimacy of your case and offer some no-obligation advice.
If you choose to walk away at this point, then that is fine. If you chose to proceed with your case, we would then arrange a further consultation where we will go into much more depth. At this point, we ask you to tell us as much information as you can about your case. We understand how daunting it can be facing criminal charges, which is why we pride ourselves on developing trusting, positive attorney-client relationships. We will do our best to support you in any way we can.
Once we have gathered as much information as we can about your case, we can then start to investigate further and look at the evidence being used against you. We will look into the evidence of your arrest and check for any discrepancies. We will also compare your charges against the Florida Statutes. By doing this, we will work to build up a strong defense case that may help you to win, or at least receive a much better result in terms of your case and the penalties being brought against you.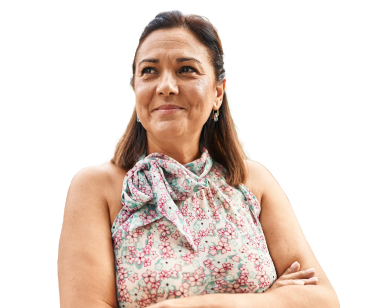 From the initial call to updates on your case status, we are here to get you answers.
How Much Will a Criminal Defense Attorney Cost?
At The Law Place in Sarasota, our criminal defense attorneys fully understand how daunting and worrying facing criminal charges can be and how much they can impact your life, as well as your loved ones. Here at The Law Place, we work on a contingency basis, meaning that you will not pay for anything upfront. During your first consultation, an attorney will outline our fees and ensure you fully understand the costs so you are not left with any unexpected bills. In addition, our contingency work is monitored by the State Bar Association, who set caps on what each law group can charge.
Contact The Law Place Today
If you have been convicted of a crime in Sarasota, then we highly recommend that you seek the advice of a defense attorney. At The Law Place, our team has over 75 years of combined experience in defending the criminally accused. Our phone lines are open 24 hours a day, 7 days a week, so you can call us any time of day and can be assured that we will answer.
Call us today at (941) 444-4444 and receive a free consultation with a highly experienced Sarasota criminal defense attorney.