Motorcycles are a popular use of transport throughout North Port, FL, and with limited physical protection, the results of motorcycle accidents can be life-altering for everybody involved. That is why it is essential to follow the road's rules and regulations to help prevent any accidents.
All motorists should have insurance which will help provide cover for any damages to vehicles and offers financial protection for both parties an accident occurs. However, not every motorist has insurance and, as a result, they may be unable to contribute to the payment for damages after an accident. In that case, you need to look for guidance from an experienced, personal injury lawyer.
Contact The Law Place at (941) 444-4444. You will receive a free consultation, which will give you a chance to ask any questions that you may have about our processes. Our injury lawyers are waiting for your call, and together we can find out how to move forward with your claim.
Causes of Motorcycle Accidents
Many factors can contribute to a motorcycle accidents in North Port, such as the driver's capability, road conditions, and other motorists' behavior. Some common causes of motorcycle accidents are:
Driving under the influence – It is strictly illegal to operate any vehicles under the influence of drugs/alcohol in the state of Florida. Alcohol is known for slowing reaction time and altering judgment. Drinking under the influence of alcohol can be critically dangerous for the person behind the wheel, vehicles involved, or pedestrians. Driving under the influence of drugs can be just as catastrophic, as drugs can cause tiredness, hallucinations, blurred vision, and altered judgment. If any driver is given prescripted drugs, they must consult their doctor on their ability to drive whilst taking the medication.
Poor weather conditions – The weather in Florida can be unpredictable. Heavy rain or fog can certainly make it difficult for any motorcyclist or driver to see the road ahead of them. Poor visibility can also make it tricky to see oncoming vehicles, which increases the risk of head-on collisions.
Motorcycle/ vehicle malfunction – It is essential to maintain your vehicle's quality by ensuring any indicators, brake lights, headlights, etc., are fully functioning. Every driver holds a duty of care for other motorists on the road, and maintaining your own vehicle condition is part of this. If other drivers on the road are unable to receive your car's signals, this can lead to a range of accidents, such as side-impact collisions or rear-end collisions.
Distracted driving – It is essential that any motorcyclists stay focused on the road and their surroundings while driving to ensure others' safety. Examples of distracted driving are texting on cell phones, talking on the phone, or checking your appearance in a mirror.
Our team of dedicated attorneys fight and win for Floridians.
Types of Injuries Attained
Some of the most common injuries suffered by accident victims are:
Head injury – It is crucial to wear a helmet when riding a motorcycle. An impact to the head can result in serious injuries such as brain damage or a fractured skull, both of which can be life-threatening and can cause perminant damage.
Soft tissue injuries – These are some of the more common types of damage involving a motorcycle accident. These injuries can consist of pain, swelling, bruising, etc., which can take several weeks or months to heal. In severe soft tissue injuries, the victim may have attained nerve damage, affecting any driver/motorcyclists' future capabilities.
Broken/fractured bones – Bones can take up to several weeks to months to heal. Suffering broken bones may result in you having to have time off work or prevent you from performing your job correctly, depending on your profession.
Cuts/bruises – Penetrating or puncturing of the skin, also known as lacerations. Bruises are caused by a hard impact, which causes injury to the tissue below the surface of the skin.
Post-traumatic stress – Being involved in a motorcycle accident can be traumatic for everybody involved. You may be suffering from flashbacks, nightmares, insomnia, or depression due to the incident. Our attorneys are here to offer you support and legal guidance through this difficult time if you are experiencing such trauma.
Types of Compensation You Could Receive?
If you were involved in a motorcycle or automobile accident with an uninsured motorist, you might still be entitled to considerable amounts of payment. Types of compensation that you could be entitled to are:
Medical expenses – If you were involved in an accident, you may have sought treatment in the hospital. Therefore, you may owe ambulance fees, hospital room bills, etc., which can all be reimbursed to you.
Lost wages – Your recovery time may result in you having time off work which means losing out on your regular income, which may be vital to you in paying for rent, child support, food, etc.
Pain and suffering – Involvement in a collision might result in you suffering injuries or emotional trauma that prevents you from working or taking part in your usual activities. You should be entitled to compensation for your inconveniences.
Loss of a loved one – If you lost a loved one in a motorcycle accident in North Port, then the chances are you face huge bills and emotional trauma as a result. You need a motorcycle accident lawyer to review your case and secure compensation to assist you with any funeral costs, medical bills, or any other fees left to the victim's family due to the accident.
We're Florida's top litigation team with over 75 years of combined experience
Florida's Insurance Laws
Understanding insurance laws is crucial for anybody living in, driving through, or moving to Florida. Carrying insurance cover is mandatory in Florida and is essential if you are to protect yourself financially should you get into an accident.
It is essential to understand that every driver or motorcyclist must be held responsible for having their insurance cover, as Florida is a no-fault state. This means that following an accident, each party involved in the collision will first turn to their insurance for a claim, regardless of who was at fault.
Every motorist is also required to carry personal injury protection (PIP) as a part of their insurance. You can find this stated in the Florida Office of Insurance Regulation (FLOIR). The law states that if you own a vehicle with four wheels or more, you must carry a PIP worth $10,000 to cover damages and a minimum of $10,000 of property damage liability insurance. You can find more information on Florida's no-fault state policy, including North Port in Florida Statute 627.7407.
However, if the damages you incur exceed the limits of your insurance policy, then you can claim against the at-fault party.
For personal injury cases, the statute of limitations states that car accident victims have four years from the date the accident took place to file a personal injury claim/lawsuit against the driver at fault.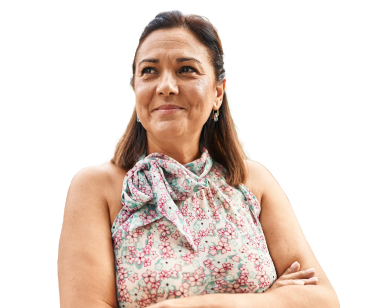 From the initial call to updates on your case status, we are here to get you answers.
What Could an Attorney Do For You?
If you were involved in a motorcycle accident in Florida with an uninsured motorist, our lawyers are here to delve in-depth into the hidden complexities of the law to achieve your deserved compensation. We will listen to the details of your claim and ensure you are made aware of all of your rights as an accident victim. With our team's assistance and guidance, we can provide you with the proper legal representation you need for your claim's success.
Once our accident lawyers have carefully looked into your claim, we can then discuss your options and set up a plan of action. We will get to work immediately on better understanding the accident's details to conclude your potential compensation estimate.
At The Law Place, our injury attorneys believe you should be entitled to compensation for your emotional distress, injuries, damages, or lost wages for time off work that you spent recovering from your injuries. Our accident lawyers are here to assist you so you can rest assured that your case is in the best hands possible at our North Port office.
How Much Will it Cost to Hire a Lawyer?
You may be feeling concerned that you will be unable to afford an attorney at this time. All of our claims work on a contingency fee basis, which means you only worry about costs once your request has been successful. This means that once your compensation has been paid to you, we will arrange to take a small percentage straight from your award, so you don't have to worry about putting money aside to pay us. Our law firm also assures you that you only pay for the service we provide, meaning there are no extra fees, catches, or hidden costs!
Contact Our Injury Lawyers Today
If you or somebody you know was involved in a motorcycle accident, then the likelihood is you have endured enough hurt as it is, so to deal with financial strain on top of this can become all too overwhelming. However, our attorneys are here to take care of all the relevant paperwork for you and are always available to ease any worry you may have at this time.
We believe it is essential to build trust between our accident lawyers and our clients. All of our motorcycle accident attorneys are trustworthy, ensure confidentiality, and with over seventy-five years of combined experience, we are ready to stand in your corner and fight.
You will receive a free consultation upon calling us, which will allow us to put to rest any questions and concerns you may have at this time as our valued client. Our phone lines are open 24 hours a day, seven days a week, there is always somebody available to take your call. Please do not hesitate to contact us today at (941) 444-4444.