Head-on collisions are not the most frequent type of accident in Port Charlotte, but when one happens, it can often result in serious injuries and even death. Research shows that head-on collisions are responsible for 10% of fatalities on the roads throughout the State of Florida.
Head-on crashes most frequently happen when one driver is driving on the wrong side of the road and crashes into the front-end of another person's vehicle. This may happen due to a driver being under the influence of alcohol or drugs, driving recklessly, brake failure, or distracted driving.
If you or someone you love has suffered a personal injury as a result of a head-on collision in Port Charlotte, contact The Law Place today. We offer a free consultation where you can receive legal advice from one of our experienced accident lawyers on whether you can make a claim for compensation.
Call today for a free consultation at (941) 444-4444. Our lines are open 24 hours, 7 days a week, for your convenience.
Common Causes of Head-On Collisions
Due to the nature of head-on collisions, it is common for them to result in serious injuries. This is because, in most cases, the two vehicles involved will be traveling at high speed, unaware that another car is driving on the wrong side of the road or has accidentally swerved onto the opposite side. The fatalities for these types of collisions are high, with the Florida Department of Highway Safety and Motor Vehicles reporting 183 deaths in one year in addition to over 7,000 injuries.
There are many reasons these accidents can happen. However, some of the most common causes include:
Driving while distracted (i.e., using a cell phone or talking to passengers).
Poor road conditions leading to reduced visibility.
Brake failure.
Ignoring or failing to read traffic signals.
Road rage.
Turning down a one-way road the wrong way.
Our team of dedicated attorneys fight and win for Floridians.
Common Injuries in Head-On Collisions
The injuries sustained in a head-on crash can depend on a number of factors. Some main factors that can impact your injuries' severity include the speed at which the cars were traveling, the particular types of vehicles, including their weight and size, and their safety features. Some of the most frequent injuries seen by Port Charlotte car accident attorneys include:
Broken, fractured, and sprained bones.
Spinal cord injuries.
Lacerations, cuts, bruises, and burns.
Internal injuries, including damage to organs.
Back and neck injuries, including whiplash.
Paralysis.
As these types of car accidents are so serious, it is common for victims to be left with life-altering injuries, which can result in huge medical costs. A personal injury attorney can assist you in claiming medical expenses to cover the costs of your injuries.
Liability in Head-On Collisions in Port Charlotte, FL.
A head-on collision often results from a person driving on the wrong side of the road or swerving onto the opposite side. In these situations, it is likely that the driver can be found liable for any personal injury you have sustained. When trying to prove liability, it must be shown that the driver acted either recklessly or negligently at the time of the motor vehicle accident.
In order to establish liability on the other party, you must prove a number of elements first. An accident attorney can help you prove the following elements:
Duty of care – In the State of Florida, all drivers have an automatic duty of care to ensure that the roads are a safe place to drive. This means that drivers must take all reasonable steps to prevent accidents from happening, including not driving negligently or recklessly.
A breach of duty – It must be shown that the other driver breached their duty of care to you by engaging in reckless or negligent behavior when driving. This can include driving under the influence, driving while distracted, or failing to pay attention to the roads.
Causation – A personal injury attorney must show that there was a link between the driver's breach of duty and any injuries you have sustained.
Damages – It must be demonstrated that you suffered damages as a result of the accident, which can include personal injury, pain, and suffering, property damage, or wrongful death.
In most situations, a driver will be cited for a traffic violation following an auto accident. However, even if they are not cited, you can still make a claim for any damages you sustained as a result of the auto accident. Our law firm recommends speaking with one of our injury attorneys who can help clarify what compensation may be available to you.
We're Florida's top litigation team with over 75 years of combined experience
Recovering Damages Following a Car Accident in Port Charlotte, FL.
Florida Statute 627.7407 provides that Florida is a no-fault state. This means that drivers are required to contact their insurance company following an accident in order to receive compensation. Due to the nature of a head-on collision, however, it is common that the compensation you need goes far beyond what is covered under your insurance policy. In these situations, we recommend speaking with a Florida, personal injury lawyer who can file a lawsuit on your behalf.
Some of the damages that a Florida law firm can try and claim for you following a head-on collision include:
Medical costs – This includes any bills for hospital appointments, future medical bills, and transport to and from these appointments.
Lost wages – If you have been left unable to work as a result of a head-on collision, you can claim for any lost wages, including potential future earnings.
Pain and suffering – This includes any emotional or physical distress you suffered as a result of the accident.
Wrongful death – Injury lawyers can help you get compensation for any funeral costs or a loss of income to a household if you have lost a loved one.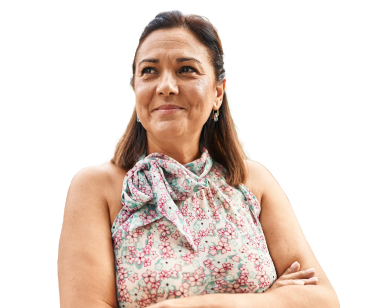 From the initial call to updates on your case status, we are here to get you answers.
Important Steps to Take Following a Head-On Collision in Florida
When faced with a potential head-on collision, it is important that you do everything in your power to prevent it from happening. This could include swerving to one side of the road or, if necessary, driving off the road completely. If you are unable to avoid the situation and a collision happens, there a number of important steps you should take:
Seek medical attention immediately, regardless of whether you think your injuries are severe or not.
Document everything from the scene and keep all the important paperwork, including medical bills and police reports.
Take the details of any witnesses to the scene.
Take photographs of the accident and of the vehicles involved.
Ask law enforcement for a copy of the police report.
Contact a Port Charlotte attorney as soon as possible.
How Can The Law Place Help You?
Auto accidents can be extremely stressful, particularly when you are trying to receive compensation. Following an accident, you will have to deal with both your own insurance company and the insurance company of the other party involved. Insurance companies are known for being difficult to deal with and will often try and devalue your claim. Personal injury lawyers can help relieve the stress of dealing with a personal injury claim following an accident by doing the following:
Consulting with accident reconstruction and engineering experts.
Conducting an independent investigation.
Speaking with insurance companies.
Gathering evidence.
Building a strong injury claim.
Call The Law Place Today
If you or someone you love has been involved in a car accident in Port Charlotte, you should contact our law firm today. Our legal team has over 75 years of experience in multiple practice areas, including car accidents. We offer a free case evaluation where you can receive honest, experienced legal advice from one of our Florida attorneys.
We have built a great relationship with our clients, and we always guarantee the highest standard of legal assistance. Our priority is ensuring that you receive the compensation you are owed from your vehicle accident in Port Charlotte.
Call our law firm today to schedule a free consultation at (941) 444-4444. Our lines are always open.