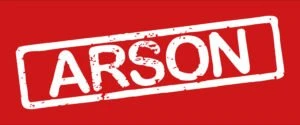 Sarasota, FL., follows the rest of the State of Florida in treating arson as an extremely serious crime. You could be looking at huge fines, years spent behind bars, and a criminal record that could follow you for a long time. For this reason, it is vital that you seek the help of a skilled criminal defense lawyer if you are facing charges for arson. A skilled and reputable Sarasota criminal defense lawyer could be the only thing that prevents you from spending time in prison.
Here at The Law Place, your attorney will understand how an arson charge can affect an individual's life. At our law firm, we have experience defending and prosecuting crimes like this. Therefore, our Sarasota, FL., law firm is extremely capable of creating a strong defense for your case. We will work to help you get reduced charges for your arson arrest.
Call (941) 444-4444 as soon as possible for a free consultation fully protected by the attorney-client relationship and to see what your next step should be.
How Is Arson Defined?
Under Florida Statute 806.01, arson is defined as willful and unlawful damage of property that could potentially hold a human being, using fire or explosions.
Some common types of property that could be included are:
Hospitals.
Jails.
Nursing homes.
Health care facilities.
Churches.
Schools.
Shops.
There is a lesser charge that you might face if the building does not typically contain human beings. Contact an attorney today for a free consultation, and we will advise on whether your arson case will fall under this lesser charge in Sarasota, FL.
What Is a Structure?
A structure is defined as a vehicle, tent, building, or enclosed area with a roof. This includes boats, aircraft, and most commonplace buildings.
Potential Penalties and Punishments
Of all the different property crimes in Sarasota, FL., arson is probably the most serious and is always charged as a felony. However, the severity of the punishments will depend on the structure that was damaged and whether any injuries or loss of life occurred because of the arson.
If the arson occurred on a property such as a house or a caravan, the felony is usually classified as first-degree. For most other types of property, second-degree felony classification is the most common.
If somebody is harmed because of the arson, the individual can have additional charges added. A minor injury usually adds a first-degree misdemeanor, and a serious injury will add a second-degree felony charge.
To find out what consequences you could be facing and whether an attorney from The Law Place in Sarasota, FL., can help get them reduced or dropped, call us today for a free consultation.
Additional Consequences of an Arson Conviction
There are more consequences than just jail time and fines that may follow you if you are convicted of arson in Sarasota, FL. You could face:
Difficulty continuing education.
Difficulty finding employment.
Difficulty being approved for mortgages, loans, and other types of finance.
Issues seeking child custody or visitation.
Difficulty seeking certain licenses.
Defending Against Arson Charges
As soon as you have been arrested or accused, it is vital that you get in touch with a skilled criminal defense attorney. They will be able to investigate your case and review what your best options are.
We could potentially use the following defenses to argue that:
The fire was started by accident.
The origin of the fire was not due to your individual actions but instead an electrical issue or act of nature.
You did not cause the fire and have been falsely accused.
You have been arrested under a mistaken identity.
The prosecution's evidence is invalid or insufficient to prove guilt.
Questions Many People Ask Before Hiring Us
At The Law Place, we know that you are most likely reading this to decide whether or not you want to hire us. You probably have several firms lined up, which we think is a good thing. We want you to get help from the best possible attorney for your situation. So, here are some of the most common questions people ask us in their free consultations and what we think you should ask any potential attorney who wants to defend you in Sarasota, FL.
Have you handled cases that are similar to mine?
Have you won cases similar to mine?
How many trials with a jury have you litigated?
What is your record for working out plea agreements?
What are your fees? Can we work out a payment plan?
Can you provide me with references?
The last one is especially important. Every good lawyer will be happy to provide you with references and testimonials from previous clients. Refusing to do so is a major red flag. Pick up the phone and arrange a free consultation today. We will be happy to answer your questions.
Contact the Criminal Defense Attorneys at The Law Place Today
When choosing the best possible criminal defense lawyer to defend you against charges that could seriously affect the rest of your life, you are making an extremely important decision.
We have over 75 years of collective experience between us, and we have helped thousands of clients over the years in Sarasota, FL. We have helped clients get their cases dropped, achieve better sentences, and reduce their charges.
We make sure that our phone lines are manned every single hour of the day, every day of the week around the clock. Call us today at (941) 444-4444 for a free consultation and legal advice.