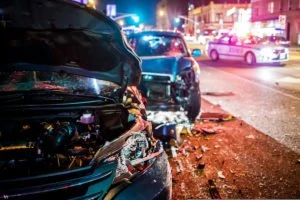 Whilst motor vehicle accidents can often be caused by hazardous roads, reckless driving, or challenging weather conditions, another factor our car accident lawyers see come up in cases is faulty car parts. There are many different ways that manufacturer vehicle defects can be liable for accidents, and they can also impact claims. If you are owed compensation following a car accident, call The Law Place today on (941) 444-4444 to schedule a free consultation with a motor vehicle accident lawyer. Our phone lines are open 24/7.
Assessing the Negligent Party in a Bradenton car Accident
Having hazardous cars remain on the roads makes driving unsafe for those behind the wheel as well as passengers and pedestrians. When vehicle accidents do unfortunately happen, it is vital to assess who the negligent party is both for accountability and issuing compensation through insurance companies. There is almost always some shock when a car accident takes place, particularly when an incident is caused by a faulty car part – one that had previously gone unnoticed.
Depending on the circumstances of an accident, there may be times when one of the people involved is partly to blame, for example, if a driver was speeding when the accident took place. This extra risk can often increase the impact of an accident. In this scenario, a driver can still claim compensation due to the faulty car part, the settlement amount will be adjusted to reflect the fault of the driver through a percentage deduction.
It is advised to contact a car accident lawyer as early as possible if you or a loved one has been injured in a car accident involving faulty car parts. In a free consultation with The Law Place, an experienced personal injury lawyer can guide you through Florida law and the specific details of your personal injury case to get the compensation you may be owed. A personal injury attorney gives authority to your side by representing your case against attorneys from car manufacturing companies that may seek to dismiss or discredit your claim. By hiring a specialist car accident lawyer from The Law Place to handle your case, you can leave navigating the legal process and insurance company liaison to them for the best chance of receiving the compensation you deserve.
Our team of dedicated attorneys fight and win for Floridians.
How Defects in Cars Can Lead to Car Accidents
It is important to be aware that faults in particular car models can arise from time to time due to issues in the processes of the car manufacturing company or the car parts company. If any such risks are identified by car manufacturers or the National Highway Traffic Safety Administration (NHTSA), those specific models of cars will form part of a safety recall.
In the event of a safety recall, customers from across the United States are invited to return their cars so manufacturers can take responsibility for repairing or replacing vehicles or offering compensation through a refund. You can check the National Highway Traffic Safety Administration website for safety issues and recalls to see if your car is impacted.
Dangerous car faults can come about through negligence at the car manufacturing stage, as well as whilst mechanics repair cars. In a free consultation with The Law Place, an attorney from our Florida team will be able to direct you to more in-depth information about how car defects could have impacted any collision you or a loved one may have been involved in.
How a Fault in the Car Manufacturing Process Can Cause Accidents
Some typical car manufacturing faults seen in personal injury cases from the Florida area:
Oversight or human error in a stage of the manufacturing process.
An issue identified with the design of the car.
Incorrect installation of a car part.
We're Florida's top litigation team with over 75 years of combined experience
How Car Part Faults Can Cause Motor Vehicle Accident Cases
Looking at auto accidents where a car part manufacturer has been identified as at-fault, risk factors to be aware of include:
Lower quality materials being used to create unreliable parts.
Defective tools may have been used in the manufacturing process.
The processes used for manufacturing car parts may need more care and attention to avoid negligence.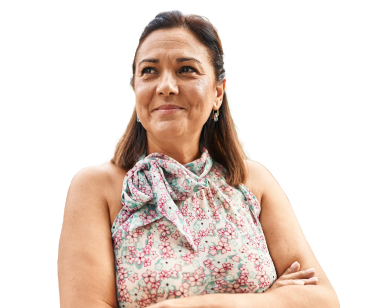 From the initial call to updates on your case status, we are here to get you answers.
How Car Mechanic Negligence Can Cause Auto Accidents
Insights from cases handled by our team of attorneys in Bradenton show mechanics may typically be at fault when:
They have inadvertently caused damage to a part whilst carrying out maintenance work on other aspects of the vehicle.
Substandard or faulty replacement car parts were used in repairing the car.
Common Car Defects That Can Lead to Motor Vehicle Accidents
As cars are made up of many inter-related parts, when there is an issue, it means that there are several components to the car that could be faulty. Yet, there are some issues that tend to occur more frequently than others in a typical motor vehicle collision. Car parts to be aware of and regularly check include but are not limited to airbags, seat belts, tires, gas tanks, and the car roof. Reputable car mechanics will check these for you at every service.
If you or a person you love have been involved in a Bradenton car accident, you should contact an auto accident attorney from a reputable law firm. With a combined experience of over 75 years in handling faulty motor vehicle accidents, our personal injury attorneys are here to help you. If you have any questions, do not hesitate to get in touch for a free consultation today.
How Comparative Fault Law Impacts Car Accident Cases in Florida
As a comparative fault state, if you have an accident in Florida that you are found to be partly to blame for, a percentage deduction will be made from the final settlement to reflect this, as stated in Florida Statute 768.81.
If there is a fault with the car, this is likely to have an impact on the severity of any injuries. Our Florida personal injury attorneys are focused on getting the compensation that victims are entitled to for their damages. So why not call for a free consultation today to find out what you may be entitled to?
Should I Consult a Lawyer After a Car Accident for a Family Member?
When a loved one suffers injuries from an automotive accident, they most likely won't have their usual capacity to follow up with the next steps of dealing with their experience, from arranging medical attention for injuries to looking into compensation. Whether you were present at the accident scene with your loved one, are following up on their behalf, or in the worst case, are dealing with a loss of life, you can call The Law Place for a free consultation to move forward with justice on their behalf. An injury attorney from our team will be able to advise you on the next steps for your family member.
Types of Compensation for Car Accidents Caused by Car Defects in Bradenton
One of the most frequent questions a lawyer gets asked by people is 'how much money can I get from a car accident lawsuit?'. The answer is that there isn't one specific answer. Different levels of compensation are awarded depending on the nature of the injuries incurred by the victim. Typical types of injuries include chest trauma injuries, brain injury, spinal cord injury, and, in the worst case, loss of life. More than 70% of chest trauma injuries are caused in car accidents, according to a study from the US National Library of Medicine. There are also different levels of pain and suffering, which a lawyer from The Law Place can use to quantify for your claim.
These injuries will have different levels of insurance coverage. A motor vehicle accident lawyer will be able to guide you through the process as well as helping secure the needed paperwork. For a free consultation with a personal injury attorney, contact us today.
Helping Vehicle Accident Victims with Insurance Company Claims
Results from personal injury cases show that in car accident cases served by a lawyer, 90% deliver in a payout for the victim. Looking at cases without legal representation, only 50% result in compensation from an insurance company.
When working with a lawyer from The Law Place, your injuries will be assessed in a free consultation, and if your case moves forward to making a claim, our specialized team will work with you to get the best chance of being awarded compensation. An injuries attorney will work with you to efficiently navigate the legal process, gathering the information from the accident scene, informing you of the time limit to seek medical attention, and more in order to put forward the most compelling claim. Our team is highly skilled and experienced in meeting all insurance company requirements for validation purposes and fighting for the justice of our clients.
Car manufacturer attorneys and insurance companies have teams looking for ways to reduce their payouts in every case. These corporate teams can be intimidating to deal with. By arranging a free consultation with The Law Place, you could have a specialist motor accident attorney review your case and guide you through the complexities of Florida law to get the compensation you may be owed.
How the Attorney-Client Relationship Benefits Victims in Seeking Justice
With an auto accident attorney on your side, you'll have a dedicated person working on your case who can explain the different stages of the legal process. After gathering the necessary information about your accident, they will then provide you with regular updates on your case. Once you have formed this partnership with a specialized lawyer, you have space to focus on your recovery and adjust to life after the accident.
If you'd like to arrange a conversation with a lawyer from The Law Place, call now for your free consultation.
Working with Car Accident Lawyers in Bradenton, FL.
Your legal journey starts with a free consultation with an attorney from The Law Place, gathering the information about your accident and damages. You will have the chance to ask any questions in your case evaluation before moving forward with your case. From here, it will be your choice whether you wish to proceed with our law firm. If you choose to go ahead, a second meeting will be arranged to gather more detailed information about the content of your claim.
How Do Financial Implications Work With a Personal Injury Lawyer?
With so much stress in experiencing and then dealing with the repercussions of a car crash, people can find the potential costs of working with a motor accident lawyer overwhelming. Because of this, everyone at our Bradenton law firm takes on each motor accident claim as a 'free case.'
The Law Place work on a contingency basis, meaning there will be no upfront costs to you for injury law fees. Our law firm will take a percentage of your claim as our fees only once compensation has been awarded. These rates will be outlined in your free consultation, so you will have all of the necessary information to decide how best to move forward with your claim.
What About Cases That May Not Win?
Many of our clients find peace of mind in knowing that in the unlikely event of your personal injury case not being awarded compensation, there will be no legal fees for you to pay. If you would like to find out more about how a personal injury lawyer may be able to help your case, call for your free consultation today.
Schedule a Free Consultation With The Law Place Today
If you to find out more about getting support for your injuries, it couldn't be simpler to start your legal journey. Call us today for a free consultation, and you'll be put in touch with a motor vehicle accident lawyer from our Florida personal injury team that can give you information and guide you on the next steps of your case at a time that suits you.
If you have been a victim of a Bradenton car accident, experiencing pain and suffering from injuries made more severe by a faulty motor vehicle part, or any other reason, contact The Law Place for a free consultation. Our Bradenton, FL., law firm will put you in touch with one of our car accident lawyers to get your case reviewed today. Phone lines are open 24/7, with auto accident attorneys available for you when you most need support. Call The Law Place for your free consultation today at (941) 444-4444.