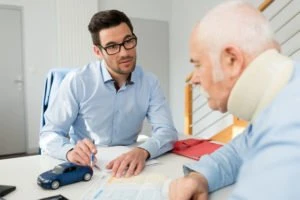 The term personal injury is used to describe a broad range of different things. When you hear the phrase personal injury case, your mind no doubt automatically conjures up images of medical malpractice and car accident cases. These are just two of many different scenarios that can lead to a personal injury case. Personal injury at its core is the injury of an individual due to the negligence of another individual or party.
Port Charlotte, just like the rest of Florida and indeed the whole of the United States, has extremely high medical costs. When an injury requires a lot of treatment and rehabilitation, those bills can quickly add up to a substantial amount that can cripple entire families. Luckily, in Port Charlotte, you have the same rights as the rest of Florida. This means that if you have obtained an injury due to someone else's negligence, you can attempt to seek compensation from that party.
If you have been injured and it wasn't your fault, we highly recommend that you seek the help of a skilled personal injury lawyer. They will be your best shot at seeking compensation that is fair, reasonable, and will be able to protect you from any parties that want to reduce your payout or deny it entirely.
The Law Place is a skilled law firm full of reputable personal injury lawyers in Port Charlotte. Our team is ready, waiting, and are prepared to take the weight off your shoulders and aid you in your journey. We can take over the hard work, do the paperwork, and investigate on your behalf. This means you can take a step back and focus on your recovery.
Our phone number is (941) 444-4444 and is open 24 hours a day, 7 days a week, so call now for a free consultation.
The Process of Seeking Compensation in Port Charlotte
If you have been involved in an accident that was caused by somebody else's negligence, you may be wondering what the process of seeking compensation is.
The first step is to contact us and request a free consultation. During this consultation, you will be asked some simple questions regarding your case. This will give us a good grasp of the intricacies of your individual situation.
After this, we will be able to give you immediate and clearheaded advice on what your best course of action is. All of this is no-strings-attached. You can take this advice and do with it what you will.
As part of the free consultation, we will layout our fee structure and make sure that you 100% understand the process. We will not continue until you are crystal clear on what we charge and how our contingency fee basis works.
Once you have agreed to our fee structure, we will begin to build your case, starting with assigning negligence.
Our team of dedicated attorneys fight and win for Floridians.
Assigning Negligence in a Port Charlotte Personal Injury Case
In the early stages of your case, the most important thing to work out is whether the other party involved acted negligently and to what degree. Negligence is calculated by working out what a normal, reasonable person would have done in the same situation. If the other party acted differently to this, then they can be assigned negligence.
Negligence is the first step to assigning liability. Once you can assign liability for your injuries, then you can seek compensation from that party for your injuries.
To do this, your personal injury attorneys will need to prove that:
That the other party owed the victim a duty of care, such as the shared use of the road, which every motorist assumes when they get into a vehicle.
That the other party broke this duty of care and acted negligently, for example, aggressively driving or failing to stop at a stop sign.
The injuries of the victim are a result of that negligence.
The incident led to the victim suffering from economic and non-economic loss
Investigating the Incident That Led to the Personal Injury Case in Port Charlotte
To do this, we will begin to build a case using any evidence we can obtain. The goal is to obtain enough evidence to enable you to strong-arm the other party into an easy win.
If they are putting up a fight, then that evidence will then be used in a suit against the victim to convince a judge and jury that you deserve to compensation that you seek.
One of the biggest benefits of hiring a Port Charlotte injury lawyer is their investigative powers. We have been doing this for a long time and have a lot of experience and contacts that we can use to investigate with haste and efficiency. We will usually be able to build a stronger case than an individual can on their own.
The aftermath of a crash can be a chaotic and difficult time. Collecting evidence and investigating by yourself during that time can be nearly impossible as well as detrimental to your mental health. As soon as you contact us here at The Law Place, we can spring into action and collect:
Photos and videos documenting the scene, the damage, the location, and the road conditions.
Any reports made by emergency services, i.e., the police/ambulance teams that arrived on the scene.
Any statements from witnesses who saw the accident or the aftermath.
Any dash-cam footage or CCTV that shows the crash happening.
Expert witness statements, such as a car crash reconstructor.
Any evidence that the defense is requesting.
We're Florida's top litigation team with over 75 years of combined experience
Compensation Available in a Personal Injury Case in Port Charlotte
After the evidence has been collected, and we believe we have what we need to assign liability, we will attempt to seek it from the other party.
Calculating the compensation sum will be the next task and will rely on the damages, injuries, and the records of bills and expenses you have collected.
To calculate this, we will assess the following:
Any wages you have lost due to the injury and any wages you might lose in the future due to the injury.
How much mental trauma and anguish the accident has caused.
How much the accident is going to change your quality of life.
How much the cost of your medical treatment has amounted to, and how much it will amount to in the future.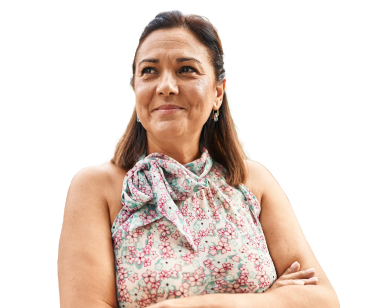 From the initial call to updates on your case status, we are here to get you answers.
Negotiation
This is the point where your Port Charlotte personal injury lawyer will flex their negotiation muscles. They will calculate a compensation sum using your damages and expenses and will send a demand letter with that sum to the other party. They will either accept this and pay you the sum or decline it.
Accepting this sum means the end of the case. You get your money, pay us our fee, and everyone is happy.
If they reject it, we will attempt to negotiate for you. If we cannot get them to accept a fee that is agreeable to you, we will then have to process to the lawsuit phase.
During the lawsuit phase, your personal injury attorney will try to convince a Port Charlotte court that the other party is, in fact, negligent and that you deserve compensation equal to the sum they have calculated. We will use all of the evidence and the strong case we have built you in order to do this.
Personal Injury Accidents That Result in Death
In the most severe and heartbreaking of accidents, the result can be the death of a loved one. When this happens, Florida has laws in place to enable you to seek compensation and justice on their behalf.
In a wrongful death case, family members may attempt to seek compensation for:
Funeral and burial costs
Costs of medical treatment prior to their loved one's death
Loss of consortium
Loss of protection
Pain and suffering
Steps to Take When You Are in a Personal Injury Accident in Port Charlotte
We hope that you are reading this article out of interest and not because you have been involved in an accident.
Either way, you might need to know what to do in the eventuality that you are involved in a personal injury accident in Port Charlotte.
The first thing you should always do is prioritize your own safety. That means getting to a safe place and removing yourself from any danger. If you can help others to do this without endangering yourself, you should do so.
Next, you should call the relevant emergency services as soon as possible. They will be able to make the situation safe, deal with any injuries, and will provide a statement that you can use later on.
If you are in a safe location and are able to, you should collect as much evidence as possible of the accident. Take pictures, draw sketches, and get as many witness statements and details as possible. Your lawyer will attempt to collect this for you at a later date if this is not possible.
Next, you should make sure you seek medical attention, regardless of whether you feel injured or not. Injuries can lie undiagnosed and may cause problems later down the line. It is also better for your case to have a medical visit logged as close to the accident as possible.
A doctor will also create a record that connects your injuries to the incident. This evidence can be useful later on when proving your medical costs.
Deadlines in Port Charlotte
Port Charlotte is ruled by Florida law, which means that you have four years after an accident to make a claim. After these four years, you will be banned from making any claims regarding that accident forever.
If you want the best chance of winning your case, time is of the essence. The sooner you get in touch with your personal injury lawyer, the sooner they can investigate, and they will have a better chance of building you a strong case.
How Do I Find a Good Personal Injury Attorney in Port Charlotte?
Although it may seem like a difficult task, finding a skilled and reputable personal injury lawyer is simpler than you may think. Firstly, we suggest is to avoid showy adverts and sales pitches. The best thing to do instead is to ask friends and family if they have any suggestions or referrals.
Word of mouth is always the best way to evaluate any potential personal injury lawyer. Port Charlotte personal injury lawyers should also be happy to discuss their victories with you if they are any good at what they do. A lawyer who will not show you recommendations and evidence of victories should be avoided.
What to Expect When You First Meet With a Personal Injury Lawyer?
The first time you speak with your personal injury attorney, they will evaluate your case and ask you questions to help them understand your situation.
Your lawyer should be confident but not arrogant. They should be pleasant to get along with and should tell you things in a clear and easy to understand manner. You want to feel confident in their ability and should not feel bad asking questions of them. You may be dealing with them for a long time, so make sure you assess them yourself.
Contact The Law Place Today
Don't suffer alone. If you have been in an accident that isn't your fault, seek the help of a skilled law firm like The Law Place today!
We aren't afraid to fight, and we don't back down to large insurance company bullies. We have dealt with numerous cases just like yours and know exactly how to treat your individual situation.
Our phone lines are manned every single hour of every single day so that you can call us whenever it is convenient for you. We offer a free consultation to all clients, so if you are unsure of what the best course of action is, give us a call today at (941) 444-4444.