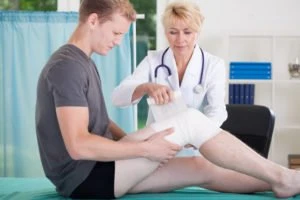 Unlike ankles or hips, the knee is anatomically designed to move in just one direction. This supports the stability of your legs but also makes you prone to many injuries. For example, if you slip and fall, your knee can be forced to move in the wrong direction and get damaged. Furthermore, the knee is a very complicated joint, so many things can go wrong. It contains bones, ligaments, tendons, and cartilage, and the treatment of any of those is often quite complicated.
There are several scenarios where you may damage your knee. It can happen during sports or traffic accidents, for example. However, the most common knee injuries happen due to slip and fall accidents. And the worst thing is that, often, these accidents are preventable. If only someone informed you about the state of the surface, you would be more cautious. If something like this happened to you in Venice, Florida, and it was not your fault, you might be entitled to compensation.
The Law Place is a professional law firm that hires a team of skilled attorneys who specialize in personal injury law. They are used to dealing with insurance companies and will not rest until they ensure justice for you. Contact us today for a free consultation. Our phone lines are available 24 hours a day, 7 days a week, throughout the whole year. So, do not hesitate and call us at (941) 444-4444.
What to Do if You Slip and Fall in Venice, Florida?
Did you slip and fall, causing you to injure your knee on private property in Venice, Florida? You could have the right to compensation if it was a result of someone's negligence, as stipulated in Florida Statute 768.81.
Every business establishment in Florida is supposed to ensure the safety of its employees and customers. An accident can happen anytime, of course, but if they learn of a condition that is potentially dangerous, they need to remedy it as soon as is reasonably possible. Until then, they need to label it and warn you about it. If they fail to do so, they are liable for your injury. According to Florida Statute 768.0755, premises liability applies when:
The dangerous condition existed at the premises for a long enough time that a normal business exercising ordinary care would have already discovered it.
It was foreseeable that the dangerous condition would occur.
If this is your case, contact us as soon as possible. Our team of experienced personal injury attorneys will help you get the compensation you deserve.
Our team of dedicated attorneys fight and win for Floridians.
What to Do if You Injure Your Knee in a Car Accident in Venice, Florida?
Have you been involved in a car accident that negatively impacted your knee? Maybe you think it is no big deal – it hurts only a little, and you are sure that the pain will soon go away. Well, in this case, we strongly recommend you get your knee checked as soon as possible. Knee injuries are no joke. They can get worse over time if not treated correctly.
According to the Florida Motor Vehicle No-Fault Law, you are required to first claim damages from your own insurance company up to the limit of your policy no matter the fault. This might be sufficient in a minor auto accident. However, if your injury is more complicated and requires surgery, for example, your policy may not be enough. In this case, you could be entitled to claim compensation from the other driver's insurance company.
How Do You Recognize a Serious Knee Injury?
You should always seek medical attention if:
Your knee hurts so much that you cannot walk without limping.
You cannot fully move your knee as you were before the accident or fall.
The knee is swelled for several days, and it is not getting better.
The knee buckles and is generally unstable.
You heard a popping sound at the time of the injury.
The problem with knee injuries is that you never know how severe they are, and they tend to get worse if left untreated. This is why you should have your knee checked, even if you do not think it is anything serious. An untreated knee injury can lead to bone deformation, knee arthritis, or limited walking ability.
Furthermore, medical bills in Florida are usually quite high. And if your injuries were caused by somebody else, why should you be the one to pay the consequences of it? A knee replacement surgery can easily cost you $50,000, and after that, you have to add the rehabilitation costs and recovery time, so the expenses quickly escalate.
We're Florida's top litigation team with over 75 years of combined experience
What Damages Are You Entitled To?
If you injured your knee as a result of somebody else's negligence, either on the road or on private property, your personal injury lawyer could help you claim the following damages:
Medical bills reimbursement – You should get compensated for all your medical costs. These can include surgery, hospital care, and rehabilitation, or even small things like mobility aids.
Pain and suffering – You are entitled to compensation for the pain and suffering you had to endure due to your injury. It is usually hard to prove, but an experienced personal injury lawyer will know how to fight for it. Pain and suffering are generally calculated based on your medical bills, which are then multiplied by a number according to the severity of your injuries. This number is usually somewhere between 1 and 5, but it can be even higher.
Lost earnings – You could have the right to receive compensation any time when your income was diminished or interrupted because you could not perform your job while you were recovering from your injuries.
Loss of earning capacity – If your injury is so serious that it impacts your life to such a degree that you can no longer perform your current job, you should be compensated for it. The compensation should cover the income that you would have been able to earn in the future if you were not injured.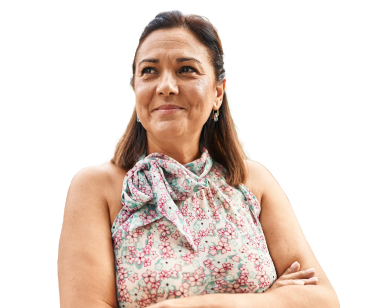 From the initial call to updates on your case status, we are here to get you answers.
How Much Time Do You Have to File a Lawsuit in Venice, Florida?
The Statute of Limitations determines individual deadlines for making different types of claims in Florida. If your personal injury was caused by somebody else's negligence, you have four years to make a claim. If you have lost a relative due to wrongful death, you have to file the lawsuit within just two years.
However, we highly recommend you initiate the claims process as soon as possible. There is no point in waiting with this, and being hesitant can only make things worse. With time evidence can get lost, which means that there might be very little left to support your case. The uneven stairs may get repaired, witnesses often forget the details of your case, or the security footage could expire and get erased. The sooner the investigation starts, the better chance you have at winning the compensation you deserve, as your personal injury lawyer will be able to gather better evidence and create a stronger defense.
Contact The Law Place Today for a Free Consultation in Venice, Florida
The Law Place is a successful law firm based in Florida with a team of professional personal injury attorneys who will make sure your case is properly taken care of. Most of them are rated 10.0 on AVVO, so you can be sure that you are in good hands. Furthermore, together we have more than 75 years of combined experience with personal injury cases and getting the compensation our clients deserve.
If you hire a personal injury attorney, the most important things are communication and mutual trust. This is why we are always honest about our pricing. If you schedule a free consultation, we will evaluate your case and explain what options you have. Then, you decide if you would like us to represent you or if you. If you decide on our representation, your personal injury lawyer will work tirelessly to ensure the best possible outcome for you. Our law firm will not get paid unless we win you a settlement. This is called a contingency fee, and it is monitored by the State Bar Association.
So, if you are dealing with a personal injury case in Venice, FL., do not hesitate and call The Law Place for a free consultation today. We will provide you with personalized legal advice from a skilled personal injury attorney who specializes in cases similar to yours. Our phone lines are available 24 hours a day, every day, the whole year at (941) 444-4444.