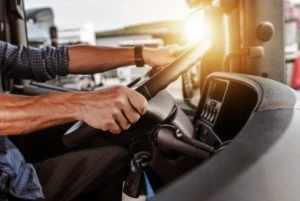 When you get behind the wheel of a vehicle, you automatically have a duty of care to all other drivers, passengers, and pedestrians nearby. However, when drivers consume alcohol or drugs, they end up disregarding this duty and putting everyone's lives at risk. DUI charges are always serious business, and commercial driver's license (CDL) holders are bound to even stricter rules. This is because commercial drivers are in control of large trucks, and these bigger, heavier vehicles can cause much more destruction and pose a higher risk to others.
If you hold a commercial driver's license and have been charged with a DUI, then you should contact The Law Place today to discuss your case. Our qualified Florida DUI lawyers have over 75 years of combined experience in helping people that were in the exact same position as you. We believe that your life shouldn't be ruined just because you made a mistake, so phone us today. The Law Place offers a free consultation to anyone arrested for driving under the influence to discuss your case with you in detail and provide you with the legal aid that you need to pursue your defense.
Call us now at (941) 444-4444. Phone lines are open 24/7.
What Is a DUI?
In the State of Florida, a DUI is when a motorist is found to be operating a vehicle under the influence of alcohol and/or drugs, either prescribed or illegal.
For most drivers, it is illegal to drive if your breath or blood alcohol content is 0.08% or above. However, drivers may also be considered to be driving under the influence and can be arrested if they are found to be suffering from impairment of normal faculties because of alcohol or drug consumption.
However, as stated in Florida Statute 322.62, this is different for commercial drivers in Bradenton, and the rules are much stricter. Commercial drivers cannot drive if their blood-alcohol or breath-alcohol levels exceed 0.04%. If they have breached this level, they could be met with severe consequences. Because of this, if you've been charged with a DUI, you should contact The Law Place today to speak to an experienced DUI defense lawyer that can help you.
Is DUI an Automatic Felony in Florida?
In Florida, DUI charges are not usually automatically classed as felonies, except for in extreme circumstances. For most first-time offenders, even when the defendant is a CDL holder, a DUI conviction is classed as a misdemeanor rather than a felony.
However, more severe cases could potentially be upgraded to a felony charge. With a felony charge comes longer jail time, larger fines, and other types of more serious penalties. A DUI charge may also become a felony if the offender has committed a DUI before. The likelihood of this increases the more past convictions you have. If you have been convicted of a DUI four times within ten years, then this will be an automatic felony charge, regardless of the circumstances.
If you think your DUI charge could potentially be upgraded to a felony, then it becomes even more imperative that you get in touch with The Law Place. A felony charge incites much more severe penalties and damage to your criminal history. It can have a huge impact on the rest of your life. This means it is crucial to contact us to speak to a Florida DUI lawyer as soon as possible to give them plenty of time to build a solid defense on your behalf. Our law firm offers a free consultation for anyone that has been charged with a DUI, which will give you the chance to speak with an experienced criminal defense attorney about your specific case in detail and the options you have.
What Are Field Sobriety Tests?
These types of tests are used frequently by police officers as a way to measure driver impairment. They are a range of physical/ cognitive tests, and police officers use them to determine whether the motorist is driving under the influence. If a driver fails these tests, it gives officers probable cause to arrest them for drunk driving. Below are the most commonly used field sobriety tests:
Horizontal gaze nystagmus (HGM).
Walk-and-turn.
One-leg stand.
The prosecution will most likely try to use the results of these tests as evidence against you in court, but skilled DUI criminal defense lawyers may be able to use a strong defense against this. However, it takes a highly qualified attorney to be able to successfully defend against field sobriety test results, so if you've been arrested for a DUI in Bradenton or elsewhere in Florida, it is critical that you contact The Law Place immediately. The sooner you do so, the more time our attorneys will have to build the strongest defense on your behalf. So contact us now to schedule a free consultation!
What Are the Consequences of a DUI Conviction for CDL Holders in Bradenton, FL?
The specific penalties that a defendant faces for a DUI charge completely depend on the specific circumstances of every case, which is the same for any charge for any type of crime. The sentence you face will also be dependant on how many prior DUI convictions you've had, if any, and how severe the consequences of your DUI were. However, according to Florida Statute 316.193, the most common penalties that commercial drivers convicted of DUI are those listed below:
Fines ranging from $500-$1,000.
Community service for 50+ hours.
Jail time up to half a year.
Probation for up to a year.
Vehicle impoundment.
Required to take a drug and alcohol management course.
Permenent criminal record.
On top of the above penalties, for a first DUI conviction, the driver will no longer be eligible to operate a commercial vehicle for 12 months. However, if you are convicted for a second or subsequent DUI conviction, your driver's license will be revoked, and you will be permanently unable to operate a commercial motor vehicle.
We understand how serious these penalties are, especially when you just committed a simple mistake. By enlisting the help of a DUI attorney, you will be giving yourself the best chance possible of getting your charges dismissed, reduced, or of receiving the most lenient penalties, regardless of how severe your DUI charge is.
Our Bradenton-based DUI criminal defense lawyers at The Law Place have extensive experience and knowledge required to help clients involved in DUI cases just like yours. They are more than qualified to build a strong defense and represent you in court and will be determined to secure the best outcome for you. So don't hesitate to contact us today to schedule a free consultation.
Can You Beat a CDL DUI in Bradenton, FL?
There is always a chance that an experienced DUI lawyer can get a CDL DUI charge reduced or maybe even dismissed entirely, so you should contact our law firm to speak to one of our DUI lawyers about the best options for you. Our DUI defense team will thoroughly investigate the charges to ensure that you walk away with the most positive outcome possible.
Below are some of the many ways that DUI lawyers can attack the prosecution:
Why you were stopped – In order to make a traffic stop, the police officer must have probable cause. If they don't, all evidence that was taken during the illegal stop and body check cannot be used as evidence in court.
Field sobriety tests – There is plenty of room for field sobriety tests to go wrong. Mistakes will delegitimize the results.
Recorded observations – Police reports and other types of recordings of the events can often be proven to be false or misleading.
In cases of drunk driving, our DUI lawyers examine all evidence that the prosecution plans to use, looking for weaknesses and ways to poke holes in their argument while simultaneously searching for their own evidence to use on your behalf as a defense. Regardless of how overwhelming the prosecution's evidence against you may seem, our Bradenton lawyers will work tirelessly to build a solid defense against it.
So don't hesitate; call The Law Place today to schedule a free consultation and find out what legal recourse you may have!
Why Should I Get a Florida DUI Attorney?
In Florida, you are entitled to represent yourself in all types of trials, including DUI trials. However, this is rarely the best idea for defendants. The Florida legal system is incredibly complex and difficult to understand, and so it will likely be impossible to learn and understand even the basics in time for the trial.
Adequate knowledge of Florida DUI law only comes with substantial training and experience. Without these trial skills, anyone representing themselves in court will be seriously disadvantaging themselves and making a huge mistake. This would be especially true if a commercial driver on trial for DUI elected to do this, as they often receive harsher penalties if convicted of DUI. Therefore, if you're going to trial in Bradenton, FL., for a CDL DUI, it is crucial that you have a DUI attorney on your side.
As is the same for anyone going to any kind of trial, a commercial driver charged with DUI should hire the best DUI defense attorneys located close to them. Therefore, if you were arrested and are going to trial in Florida, you should contact The Law Place. Our DUI lawyers will be able to guide and represent you through all related processes, including DMV proceedings and criminal court. We have years of invaluable experience and an extensive understanding of the ins and outs of Florida law.
What Can a Criminal Defense Lawyer Do for Me in Bradenton, FL?
A DUI attorney from The Law Place would help fight your case on your behalf by doing the following and more:
Thoroughly investigating the reason why you were stopped and the circumstances surrounding the arrest that led to the DUI charges.
Validating any tests that were performed to take your breath or blood alcohol content and challenging the results if possible.
Analyzing the circumstances surrounding the field sobriety tests you had to perform, including the instructions you were given, the alleged results, and the reliability of them.
Submitting required legal documents for you.
Representing you in court.
Negotiating with the prosecution to persuade them to reduce your charges, drop the case, or offer you a plea deal based on your specific circumstances.
Fighting for a dismissal, acquittal, or for the most lenient penalties possible.
We also have an in-depth understanding of Florida DUI law, can offer you plenty of one-on-one time to ensure that your mind is at ease, and can answer any questions or concerns that you may have.
So call The Law Place now to schedule a free consultation and speak one-on-one with a DUI attorney about your case specifically. We can put your mind at ease and answer any questions or concerns that you may have. Our Bradenton attorneys are ready to help you, so call today!
The Law Place, Bradenton, FL.
If you or a loved one is a commercial driver that has recently been charged with a DUI, it is vital you contact The Law Place. By working alongside an experienced DUI lawyer, you will be giving yourself the best chance at winning your case. Our skill, knowledge, and experience when it comes to helping clients just like you is unmatched and will prove to be vital in court. It may seem impossible to win now, but with our team of well-equipped attorneys by your side, examining evidence, and building a solid DUI defense, it is more than possible that we can beat your charge.
We know that mistakes can happen, and we don't believe that you should suffer from the repercussions of one for the rest of your life.
You can trust that we are ready to fight on your behalf. Our phone lines are available 24 hours a day, 7 days a week, so don't delay! Call us now to schedule a free consultation at (941) 444-4444!