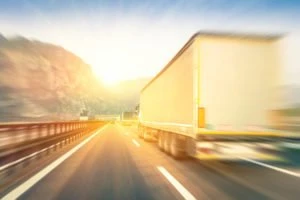 In Florida, you will regularly see large trucks on the roads, highways, and expressways. Most of these truck drivers will be driving with an immense amount of caution and responsibly, so the chance of being involved in an accident caused by a truck is more uncommon than common. Sometimes, however, there are some dangers on the road that, unfortunately, cannot be avoided and therefore, can result in an auto accident. Truck drivers have a duty of care
to other road users and are expected to drive sensibly depending on the weather conditions, road, speed limits, and traffic, for example, as they are in control of such a large vehicle with a heavy load. It only takes one badly judged maneuver by a truck driver to leave a person with a life-changing injury. A car accident that commonly involves a truck is usually the result of a truck driver being reckless and changing lanes in an unsafe manner.
If you or a loved one has been the victim of an auto accident as the result of a truck changing lanes unsafely, you may be eligible to receive compensation for the injuries and damages sustained. The Law Place law firm in Sarasota, FL, has over 75 years of combined experience and has an accident attorney to help you. We have dealt with cases similar to yours before, and you can ensure that at our law firm, you will be in the most capable legal hands in Florida. Our practice areas cover Sarasota and the whole of Florida.
Contact us today on (941) 444-4444 to schedule a free consultation and talk to one of our injury lawyers. We are available to you 24 hours a day, seven days a week.
What Is Improper Passing?
Passing another driver on the road is almost a given when driving on Florida's busy roads, although there is a duty of care for all drivers to follow to ensure that the passing maneuver is completed safely and does not cause an auto accident. For a truck to safely pass another vehicle on the road, they are supposed to use their blinker to make a signal, check all of their blind spots, check their mirrors, and make sure that the lane is clear and that there is enough room and time to safely pass another vehicle. If a truck driver fails to do any of these things, they risk causing an accident and can be held liable for their negligence.
The main types of unsafe passing that can get a driver an improper passing citation are as stated below:
Passing on the right – Usually, it is illegal to make a pass on a vehicle on the right. There is an exception to this; however, when the vehicle a driver is trying to pass is turning left on the road with two lanes with enough room to make the pass safely.
A blind pass – It is both unsafe and illegal to overtake a vehicle where the vehicle making the pass would have to intrude into the oncoming traffic lane when there is a blind spot, and the driver is unable to see the oncoming traffic approaching in the other direction. An example would be a driver attempting to make a pass on a bendy road or approaching the top of a hill without a clear view of the oncoming traffic heading in the other direction.
A pass endangering others – Most road users will know what it is like to be 'Cut Off' whilst driving in Florida. If a truck driver does this, it is classed as an unsafe maneuver, and they can be cited by an officer if caught. Any driver who disrupts the safe passage of another vehicle on the road is illegal.
Regardless of the truck accident, if you or someone you know has suffered an injury as a result of a truck driver unsafely making a pass on your vehicle, you may be entitled to some compensation as accident victims. At The Law Place, our accident attorneys are here to help you and win you the justice that you deserve. Contact our law firm today in Sarasota for a free case evaluation and get advice from one of our personal injury lawyers.
Our team of dedicated attorneys fight and win for Floridians.
What to Do After a Truck Accident
If you remain at the scene after a truck accident caused by a truck unsafely making a pass on your vehicle, the utmost important thing to do is not to panic. The phone lines at The Law Place are open 24 hours a day, so you can trust us to give you some free advice at a critical time.
After the truck accident, you may instinctively feel the need to drive away or leave the scene, especially if the accident occurred on a busy expressway. If the truck driver leaves the scene, your case could be classed as a hit-and-run, which is a major offense. Try and get yourself far away from any oncoming traffic and somewhere safe whilst waiting for the police to come. It is vital to get a police report as trucking companies will often quickly attempt to make a case against you, so a police report can help quash this.
Make sure that you check on all of your passengers and anyone else involved in the incident and do not hesitate to call an ambulance if anyone has suffered an injury. Florida Statute 316.062 also requires that the police is called to the scene of an accident.
If possible, take as many photographs and videos of the wreck as possible. Using your phone to capture the state of all vehicles involved, debris, road conditions, and skid marks, for example, can all be used to strengthen your claim as evidence by a personal injury lawyer. But please never put yourself in danger to capture this footage.
It would be a wise idea to gather the contact details of any people who were witness to the truck accident as their evidence can help a personal injury lawyer to fight your case in Sarasota. However, we advise that you refrain from publishing about your accident on social media as any statements you make can be held against you if you decide to claim compensation.
The Law Place has a wealth of experience in dealing with insurance companies after a truck accident, and our accident attorneys will be able to advise you if you require it after a truck accident. Never hesitate to contact an accident attorney at our law firm to get advice or a free case evaluation following a truck accident.
Typical Injuries Caused in a Truck Accident
An accident involving a truck is often the most severe type of accident to happen on the road due to their large size.
A truck is an incredibly large vehicle that can weigh around 80,000 pounds. This is colossal when considering that a car may only weigh 4,000 pounds. Therefore, when one of these trucks passes a vehicle in an unsafe manner, the damage caused can be catastrophic.
In the worst-case scenario, a victim of a truck accident may, unfortunately, lose their life. If this is the case, you are entitled to claim compensation for wrongful death.
Some of the injuries that may have been sustained include broken bones, lacerations, neck and back injuries, paralysis, spinal cord injuries, and potentially traumatic brain damage.
These injuries can leave victims with life-long trauma, and it is not fair that a truck driver could have potentially caused these injuries because of their recklessness. Regardless of the injuries, if you have suffered as a result of a truck passing a vehicle unsafely, you are entitled to compensation. You can contact one of The Law Place personal injury attorneys today to schedule a free case evaluation and seek advice if you need help.
We're Florida's top litigation team with over 75 years of combined experience
Compensation for Accident Victims
If you or someone you know has been the innocent victim of a truck accident as a result of a truck driver's recklessness in trying to pass a vehicle on the road, you may have suffered serious injuries. Consequently, this could mean that you have been left to endure an immense amount of financial losses. The personal injury that you sustained could be debilitating and life-altering. Not only would you be left to face the initial hefty medical bills to treat your injuries, but you may also incur other financial losses.
For example, you may need to take time off work as a direct result of the truck accident or be unable to return to employment, leaving you without a financial income. Once one of the personal injury lawyers at The Law Place establishes who the negligent party is in your case, they will then work to investigate all of the financial losses you will have incurred as a consequence and ensure that you receive the maximum amount of compensation possible. Our attorneys frequently get compensation for our clients to cover the following:
Medical expenses.
Lost wages.
Pain and suffering.
Loss of future employment.
Disability or permanent damage.
Future medical bills.
Wrongful death.
Whatever the amount of compensation you get for your injury, it will never take away the trauma or pain suffered. It won't be able to restore the quality of life you experienced before the truck accident. The Law Place, however, can work to ensure that your suffering wasn't in vain. Our lawyers will work to hold these truck drivers and trucking companies to account and get you the justice that you deserve. It is not fair that innocent victims like you should have to suffer because of another person's recklessness on the road. Contact The Law Place today for a free case evaluation in the first step in winning the compensation you deserve.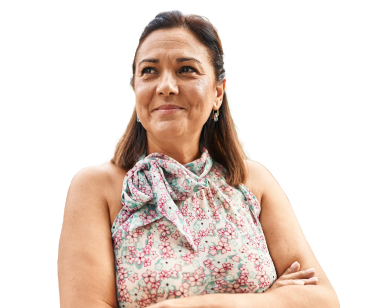 From the initial call to updates on your case status, we are here to get you answers.
How Our Law Firm Can Prove Your Case
Our lawyers at The Law Place have dealt with truck accident cases similar to yours before. It is crucial that you seek the legal advice of an experienced attorney because any wrong move you make can be used against you by insurance companies in their attempts to devalue your case. Our lawyers will immediately begin to investigate your case, and some of the ways that they will gather evidence to make your claim include:
Gathering together any photographs or videos taken of the scene, as well as the police report.
Your lawyer will work to contact as many witnesses as possible and document their statements.
Your lawyer will also gather statements from both you and your family to determine that the accident left you with an injury that deeply affected your life. They will do all they can to ensure that you get compensated for the pain and suffering caused.
An attorney will approach the truck company to seek records such as the truck driver's logbook to investigate whether violations of the law and driver fatigue contributed to the driver making an unsafe pass and causing your injury.
Your lawyer will try and retrieve the black box from the truck involved, as that may include vital evidence in the form of data showing how the truck was being driven.
It is important that you seek legal advice quickly after your accident; however, as the longer, it takes to claim compensation, the weaker your claim can be. This is because the evidence required to form your case eventually becomes less credible. For example, witnesses' memory can fade, and cameras on the road that may have caught the accident may have been wiped. Call us today at The Law Place to schedule a free case evaluation to ensure that you can win the most amount of compensation possible for your injury.
Talk to a Sarasota Personal Injury Lawyer
Contact The Law Place today in Sarasota for a free case evaluation. Our practice areas cover the whole of Florida. If you have suffered an injury or someone you loved has suffered as a direct result of an accident caused by a truck unsafely making a pass on a vehicle, you have the right to claim compensation. Sadly, by the nature of trucks being incredibly large vehicles, when they are involved in an accident, the damage caused is often catastrophic and could leave a person with a life-changing, debilitating injury.
You may want to seek the advice or legal representation of one of our injury lawyers at The Law Place. With over 75 years of combined experience, you can trust that your case will be handled by the best attorneys in Florida. We have the legal expertise to ensure that you will win both the compensation and justice of which you are entitled to. The legal process may seem complex at the moment, but our injury lawyers at The Law Place can guide you through everything you need to know to make a claim. Your case is important to us, so call us today on (941) 444-4444 to schedule a free consultation.