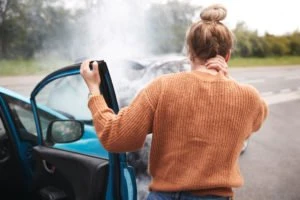 A head-on collision is a type of car accident where the front ends of two vehicles collide when driving in two opposite directions, as opposed to a rear-end or side collision. There aren't many types of collisions that result in as many fatalities or severe injuries as a head-on collision in Clearwater, FL. This is because of the factors behind these car collisions, for instance, the speed they happen at, and the forces involved being immense. If two vehicles are traveling at 30mph, the force of impact is closer to 60mph due to the head-on factors, making it even more severe.
If you have been involved in a head-on collision in Clearwater FL that was not your fault, then contact The Law Place today. Our accident attorneys have a combined 75 years of experience so we can provide a wealth of knowledge and a professional attorney-client relationship. Contact us using our toll-free number, (941) 444-4444, to organize a free consultation. Phone lines are open 24/7.
Common Causes Behind Head-On Collisions
Data provided by the Insurance Information Institute (III) showed that roughly 10% of all car accidents are head-on collisions and happen a lot in rural areas. Below are some of the common causes behind a head-on collision:
One or both drivers traveling at high speed.
Driving down a one-way road or in the wrong direction.
Ignoring stop signs or red lights.
Driving under the influence of alcohol or drugs.
One driver being distracted by phones or eating.
Fatigued driving.
If you have suffered an injury following a head-on accident, then contact a personal injury lawyer at The Law Place in Clearwater to receive the necessary legal advice specific to your case.
Our team of dedicated attorneys fight and win for Floridians.
Factors Involved in a Head-On Collision in Clearwater
The severity of head-on collisions can depend upon several factors, including:
Size of the vehicles.
Weight of the vehicles.
Speed of the vehicles.
Level of safety features on the vehicles.
Whether the head-on collision led to a secondary accident.
Determining Liability After a Head-On Collision.
In Clearwater, all drivers have a presumed duty of care to all other road users whenever they are on the roads. This means you are expected to act as a reasonable person, i.e. drive in a safe and responsible manner. This is to ensure the safety of those around you.
If the driver owes you a duty of care, breached this duty, thus exhibiting negligence, and then this breach led to an accident causing injuries or damage, then you could be entitled to compensation, and they could be found liable.
Clearwater operates under Florida's comparative negligence laws, so multiple parties can be found liable. Comparative negligence means that even if you exhibited some fault towards the accident, as long as it was below 50%, then you could still be owed compensation. For instance, if you were speeding and demonstrated 20% of the fault behind the accident, then your total settlement will be reduced by this percentage.
If you were to be found liable for an accident, then you will expect to pay for, or your insurance will have to cover damages including medical bills, loss of earnings, pain and suffering damages, etc. If the accident, unfortunately, led to a fatality, then you could be found liable to pay for funeral expenses and loss of consortium.
We're Florida's top litigation team with over 75 years of combined experience
There Is a Time Limit on your Case!
If you or a relative have recently suffered damages in a Clearwater head-on collision that was not your fault, then it is vital you act as quickly as possible and consider hiring a car accident lawyer. Across the state of Florida, there is a statute of limitations in place upon civil cases per Florida Statute 95.11. This statute sets out that the claimant will only have four years from the date of their accident to make a claim. If these four years elapse, then the case will be forever barred, and they'll be unable to receive compensation. If you have sadly lost a relative or partner, then a wrongful death lawsuit has a limit of two years from the accident.
Additionally, as per Florida Statute 627.736, you must seek medical attention within two weeks of the accident. If these two weeks elapse, then insurance companies can use this fact to devalue your claim completely.
Contact The Law Place in Clearwater today to organize a free consultation with one of our attorneys. We will be able to get your legal journey started and help you get the justice you deserve.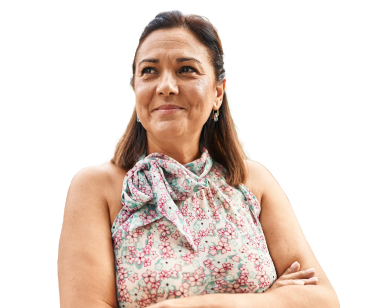 From the initial call to updates on your case status, we are here to get you answers.
Contact The Law Place Today!
If you or a loved one have been involved in a head-on accident that was not your fault and have sustained personal injury or other damages, then contact The Law Place in Clearwater, FL today. We realize how damaging any car accident can be, and we will be there to form a supportive attorney-client relationship and take on any unnecessary legal stress for you.
Here at our Clearwater firm, many of our attorneys are AVVO 10.0 rated so you can be confident in our ability to get you the compensation you so rightfully deserve. Contact us today on (941) 444-4444, to organize a free consultation and receive legal advice with a lawyer from our firm. Phone lines are open 24/7.