Have you ever wondered what happens when a DoorDash driver gets into a food delivery car accident while delivering food in Florida? The legal complexities surrounding such cases can be overwhelming.
This post aims to provide you with valuable insights into DoorDash car accident cases in Florida, and the vital role a Florida Doordash car accident lawyer plays in navigating these intricate legal matters, such as investigating your case, negotiating with the other parties insurance company, calculating your damages and if necessary, litigating for you in court.
The Law Place provides experienced legal advice and representation for those affected by DoorDash car accidents.
Understanding insurance coverage and liability is essential to pursuing your rights in Florida.
The Law Place offers a free consultation and case evaluation to all new and existing clients. Contact us today for assistance with accident investigations, insurance negotiations, court proceedings, and more.
The Law Place – Florida Personal Injury Attorneys You Can Rely On
The Law Place is a renowned Florida-based personal injury law firm with experience winning DoorDash car accident cases. Our team of knowledgeable attorneys is well-equipped to handle the complexities of such cases, such as identifying and interviewing witnesses, locating evidence, and skillfully constructing a timeline of events.
In the unfortunate event of being injured due to the negligence of a delivery driver, it is highly recommended to seek the advice of a qualified personal injury lawyer to review your legal options. Filing a claim for insurance and personal injury in a timely manner is crucial, as failing to do so may result in forfeiting all future settlement rights.
Contact us today at (941) 444-4444.
Our team of dedicated attorneys fight and win for Floridians.
Understanding DoorDash Insurance and Liability in Florida
Grasping the nuances of DoorDash insurance and liability in Florida is essential for both drivers and victims involved in food delivery accidents. In Florida, DoorDash drivers are required to have personal auto insurance. However, commercial coverage may apply if the driver is making a delivery at the time of the accident.
Insurance coverage plays a crucial role in determining the financial outcome of a food delivery accident. The following subsections will delve deeper into the details of DoorDash insurance coverage and the process of determining liability in DoorDash accidents.
DoorDash Insurance Coverage
DoorDash offers its drivers an insurance policy with up to $1,000,000 in coverage for bodily injury and property damage. This provides additional protection for both the driver and their passengers. However, it is mandatory for DoorDash drivers to possess personal automobile insurance. In some cases, DoorDash may not provide coverage for claims resulting from an accident if the driver does not have personal automobile insurance or has not used their personal coverage.
Understanding the limitations of DoorDash's insurance coverage is vital, as victims of food delivery accidents may face difficulties in seeking compensation for their damages, especially if the driver only carries personal auto insurance.
Determining Liability in DoorDash Accidents
In DoorDash car accident cases, both the driver and the delivery company may be held liable if the driver acted carelessly. However, not all food delivery companies provide comprehensive insurance coverage for their drivers, which can complicate the process of determining liability.
The concept of vicarious liability comes into play when the employer is deemed responsible for an employee's negligent actions while performing their job duties. In addition to the DoorDash driver, other motorists involved in the accident could be held liable as well.
How a Florida DoorDash Car Accident Lawyer Can Help You
A Florida DoorDash car accident lawyer can be invaluable in guiding you through the process of investigating the accident, negotiating with insurance companies, and representing you in court proceedings.
The following subsections will outline the specific ways in which a lawyer can assist you with your DoorDash accident case.
Investigating the Accident
Investigating a DoorDash accident and collecting evidence is a crucial step in building a strong case. Promptly seeking medical attention, regardless of how you feel, is essential to document all potential injuries.
A lawyer can help gather critical documents and evidence, such as medical bills, witness statements, and official reports during the investigative phase. This information will help establish the liability of the parties involved and support your claim for compensation.
Negotiating with Insurance Companies
Negotiating with insurance companies after a DoorDash accident can be a daunting task. Having a lawyer represent you during this process will ensure that all evidence and documentation are collected efficiently. Your attorney will help you determine a desired settlement and the minimum settlement you are willing to accept, while preparing a comprehensive counteroffer.
An experienced lawyer will investigate your accident, handle insurance paperwork, and negotiate with the insurer on your behalf, increasing the likelihood of securing the highest possible settlement.
We're Florida's top litigation team with over 75 years of combined experience
Common Causes of DoorDash Driver Accidents
Food delivery drivers, including DoorDash drivers, often face various risks while on the road. Some common causes of DoorDash driver accidents include speeding, distractions, and unfavorable road conditions. The demanding nature of food delivery jobs exposes drivers to hazardous conditions, such as inclement weather or busy traffic.
Drivers who deliver food may be more prone to inattention than other drivers, increasing the likelihood of collisions. Factors such as spending more time on the road, traversing unfamiliar routes and neighborhoods, and using their phones while driving contribute to the increased risk of accidents for delivery drivers.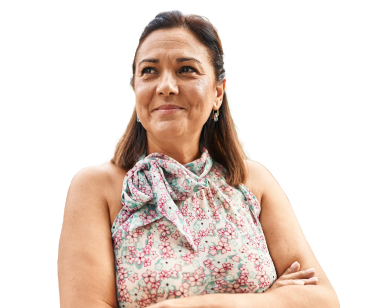 From the initial call to updates on your case status, we are here to get you answers.
Injuries and Damages Resulting from DoorDash Accidents
DoorDash accidents can result in a wide range of injuries and damages, including medical expenses, lost wages, pain and suffering, and more. It is vital to document all potential injuries to pursue the highest possible compensation.
The following subsections will discuss the various types of injuries and damages that may arise from DoorDash accidents.
Medical Expenses
In Florida, your Personal Injury Protection (PIP) insurance typically covers the initial 80% of medical bills incurred from a DoorDash accident, with any remaining costs covered by your primary health insurance.
If you have incurred medical expenses due to an accident involving DoorDash, filing a lawsuit or using other methods may be viable options for obtaining compensation.
Lost Wages and Earning Capacity
If you have suffered a permanent or long-term disability due to a DoorDash accident, you may be eligible for compensation for lost wages and reduced earning capacity. To claim compensation for lost wages, you will need to provide documentation of lost income and proof that this was directly caused by the injury sustained from an incident for which you were not at fault.
Examples of documents that can be provided to demonstrate a loss of earnings include pay stubs, tax returns, and other documents showing your income before and after the incident.
Pain and Suffering
Pain and suffering compensation for DoorDash accidents may include physical pain, mental anguish, emotional distress, loss of enjoyment of life, and inconvenience. Pursuing compensation for pain and suffering can be a complex process, which is why it is recommended to consult a Florida DoorDash car accident lawyer to evaluate your case and determine the most suitable course of action.
Having a lawyer on your side can help you navigate the legal system and ensure that you receive the compensation you deserve for your pain and suffering. They can also help you understand the legal process and ensure that your rights are protected.
Florida Statute of Limitations and Filing Your Claim
The Florida statute of limitations generally allows up to 4 years for financial recovery for damages from car accidents, with certain exceptions. It is crucial to be aware of the statute of limitations and ensure that your claim is filed within the prescribed timeframe. Consulting a personal injury lawyer can help you navigate the legal process and ensure your claim is filed promptly.
Filing a claim within the statute of limitations is essential to preserve your rights to seek financial recovery for damages resulting from a DoorDash accident. A lawyer can guide you through this process and help you secure the compensation you deserve.
Tips for DoorDash Drivers to Avoid Accidents
To reduce the risk of accidents, DoorDash drivers should adhere to speed limits, avoid distractions, and be mindful of their environment. Speed limits play an essential role in preventing collisions, as adhering to them enables drivers to maintain control of their vehicles and be aware of their surroundings.
Avoiding distractions is imperative for DoorDash drivers, as it allows them to remain attentive to their environment and the road ahead. Being mindful of one's surroundings is critical in averting incidents, enabling drivers to foresee potential risks and respond promptly to them.
Summary
In conclusion, understanding DoorDash car accident cases in Florida is crucial for both drivers and victims involved in food delivery accidents. The Law Place, a Florida-based personal injury law firm, specializes in handling such cases and can provide invaluable assistance throughout the process.
From investigating the accident and negotiating with insurance companies to representing clients in court, a Florida DoorDash car accident lawyer can make a significant difference in securing the compensation you deserve. Don't hesitate to contact us. The Law Place for a free consultation and take the first step towards obtaining justice for your DoorDash car accident case.
Frequently Asked Questions
What happens if your DoorDash gets in a car accident?
If you have been in a DoorDash-related car accident, it is important to seek legal advice and file a claim for any medical expenses or lost wages that may result from the incident. Taking these steps can help ensure that you receive the compensation you deserve.
Can you sue DoorDash in a accident?
Yes. You can sue DoorDash in an accident, as well as any other food delivery services. The company is responsible for the actions of its drivers and may be held liable if a DoorDash driver caused an accident.
If so, you could file a claim against the company's auto insurance policy to seek compensation for any injuries or damages you suffered.
Is DoorDash liable for their drivers?
Given that DoorDash provides excess auto liability insurance for its drivers up to a $1,000,000 policy for bodily injury and/or property damage if the driver's personal coverage does not cover the damages, DoorDash is likely liable for any delivery driver accidents their drivers are involved in while on an active delivery.
Contact The Law Place For a Free Consultation
If you or a loved one has been involved in a DoorDash car accident, don't hesitate to contact The Law Place for a free consultation. Our seasoned attorneys will assess the particulars of your case and offer legal counsel during the consultation.
To contact us, call our office at (941) 444-4444.