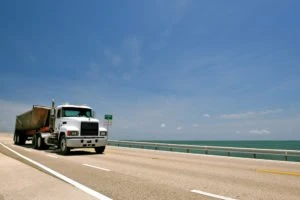 One of the scariest things to happen on the roads of North Port, Florida, is truck crashes. However, when this suddenly involves a driver behind the wheel that is intoxicated, the results can be even more catastrophic for those involved. North Port is considered one of the most dangerous areas in Florida for both car and truck accidents. This makes it very important to know your rights in the event of a truck accident.
If you experience a personal injury as a result of a DUI truck crash, then there is a possibility you may be entitled to some sort of compensation. At The Law Place, you can contact a qualified accident attorney that specifically deals with truck accidents. Our team at The Law Place has over 75 years of combined experience, and we can guarantee you a thorough investigation into your personal injury case. We offer all potential clients a free consultation with an attorney from our law group. As a part of this, we will go over the best possible options for your case and outline our fees.
The Law Place phone lines are open 24/7. Call us today at (941) 444-4444.
What Is a North Port Truck Driver DUI?
Truck drivers, as well as other commercial drivers, are regulated by stricter intake laws for alcohol than the average motorist. The Florida Department of Highway Safety and Motor Vehicles (FHSMV) regulations state that truck drivers are considered to be drunk driving at half of the regularly permitted BAC. This means that if they have a BAC of .04 instead of .08, then they can be charged. As a result of the size of a truck's large load, a driver behind the wheel with either alcohol or drugs in their system poses a riskier threat compared to a driver in a smaller vehicle. Whoever is involved in a truck accident, the consequences can be equally devastating for all parties involved. This is why the laws regulating larger trucks are more severe than they are for smaller vehicles.
The police are able to determine an individual's alcohol consumption by using field sobriety tests alongside a breathalyzer. When detecting prescription or illicit drugs, this is harder to do without a blood or urine test. However, the police are specifically trained to recognize signs of intoxication. The police are also within their rights to detain an individual for any suspicion of consumption of these drugs and then eventually impound the vehicle. If it is found out a truck driver is driving under the influence, their commercial driver's license (CDL) will be taken away from them, and they might also be pressed with criminal charges.
It is important to know that a DUI case and any potential civil lawsuit are recognized as two separate processes. If a truck driver is not charged with driving under the influence, then they may still be liable for damages caused to the victim of the accident.
Our team of dedicated attorneys fight and win for Floridians.
Are You Able to Sue a Trucking Company?
During the investigation of your trucking accident case, liability can fall on the truck driver, the trucking company, an independent contractor, or any other parties that were involved. If the trucking company is partially responsible for the crash, even if the driver was at fault for being over the legal BAC limit, you can still sue the trucking company for any damage caused.
If you make the decision to sue the trucking company, you will need to get yourself a qualified personal injury lawyer, as well as an accident lawyer to help you fight your case. Any large truck company will be equipped with a team of lawyers to help defend them against any claims, and they will be prepared to devalue your case.
If your accident, unfortunately, results in serious injury, then you have the legal right to file a lawsuit for negligence. However, if you only sustained minor injuries or property damage from the truck accident, then the Florida no-fault law states your personal insurance company must cover the damages related to this incident.
How Is Responsibility Determined in a North Port Truck Accident?
In any motor vehicle accident claim, liability is the key factor, and multiple parties may be liable in certain claims. In order to determine who is liable in any trucking accident, investigations are carried out by insurance representatives, the police, and any lawyers hired by parties involved in the case. These types of accidents can get complex fast as a result of horrific injuries and multiple parties being held liable.
The majority of the time, the commercial truck drivers are not the only party considered to be liable in the accident claim. Whatever the cause of the incident is, there are different entities that may be liable as a part of your personal compensation claim. Even though the truck driver may have been under the influence of either drugs or alcohol, the culpability doesn't necessarily end with them. Liability can fall on a variety of parties, including:
The truck driver.
The trucking company.
The motor carrier.
The truck manufacturer.
The truck parts manufacturer.
Third-party companies.
Other drivers.
Determining which party may be liable in a truck accident case can be complex and confusing. Avoid facing this complexity on your own by hiring a qualified accident attorney from a well-respected law group. We will help you to understand your case and will begin investigating as soon as possible.
We're Florida's top litigation team with over 75 years of combined experience
Do North Port DUI Truck Accidents Go to Trial?
These types of accident cases can definitely result in eventually going to trial. However, it is normally in the best interest of both the trucking and insurance company that a settlement is made with the victim if they have a stronger case. However, if for some reason both parties decide not to settle on a fair amount of compensation, then your lawyer will take your claim to trial, where a judge and jury will issue a verdict.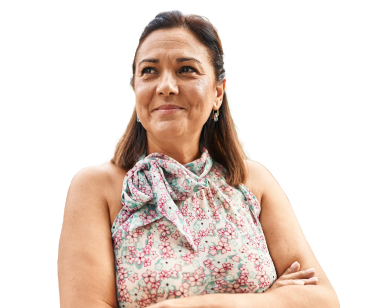 From the initial call to updates on your case status, we are here to get you answers.
In Florida, What Does No-Fault Law Mean?
Alongside 12 other states, Florida is one that abides by the no-fault law in relation to motor vehicle accidents, which includes truck accidents. According to Florida Statute 627.7407, car accident claims can't be brought to the civil courts, meaning insurance companies must cover the accidents, no matter who is to blame. The individual's policy will determine how much can be claimed or covered. Only in the incident of a serious injury can additional damages be claimed.
All individuals who operate a motor vehicle must be covered by a type of auto insurance. If there is no insurance, then the individual parties involved must pay the damages that are owed and will also be subject to fines for being uninsured. For truck drivers, they are usually covered by their employer's commercial insurance as a part of their employment contract. However, if they are freelance and own their own vehicle, they must carry their own commercial insurance to avoid further costs.
In Florida, What Is the Serious Injury Threshold?
Any victim of a truck accident can pursue damages for the pain and suffering they have if the crash resulted in:
Permanent or significant injury.
Loss of mobility or function.
Significant disfigurement or permanent scarring.
Death.
If your injuries do not meet these criteria, unfortunately, you will not be able to make a claim for general damages concerning serious injury. You will then be directed to your insurance coverage under the Florida no-fault law. However, significant injuries are much more common in truck accidents due to the size and weight of the vehicles involved. So, call a personal injury lawyer at The Law Place today. In your free consultation, we can help you determine whether your injuries will qualify for additional damages.
What Is the Average Settlement for North Port, FL., DUI Truck Accidents?
You may be reaching the height of your frustration with the lack of information that is available online concerning the average settlement amount for a North Port drunk driving truck accident. The answer to this frustration is that there is no average, as each truck driving incident is unique. The calculations for both economic and non-economic damages are also equally unique to each individual that is unfortunately involved in one of these incidents. The factors that play a part in the settlement amount for these types of incidents include:
Personal income.
Injuries sustained.
The specific amount of trauma endured from the incident.
One victim may receive $150,000 within their settlement. However, the next day if their case is taken to trial, then in court, they may receive $500,000
However, claims that are made either against state or county bodies within Florida have a maximum pain and suffering claim of $200,000. Legally, an individual making a claim will not be able to get higher than this amount. Any car accident or truck accident that involves a government vehicle or staff employed under the government may fall under this rule.
Consult The Law Place North Port, FL., for Drunk Driving Truck Crash Attorneys Today
Have you have been injured in a car accident that has involved a truck driver who was driving under the influence of alcohol in North Port, FL? Or, are you being intimidated by other parties involved in your case, such as truck drivers, a trucking company, or even insurance company adjusters that are trying to devalue your claim? Well, in that case, it is time for you to consult our accident attorneys here at The Law Place.
Contact a North Port truck accident attorney here at The Law Place today. At our law firm, our team guarantees an excellent attorney-client relationship throughout your claim. We will also provide you with an aggressive offense to make sure you get the compensation you deserve.
At The Law Place, we have a combined experience of 75 years behind us, so you know that your personal injury claim is in safe hands. Before you take your claim further with us, we offer a free consultation with a qualified North Port truck accident attorney. As a part of this no-obligation, free consultation, the accident attorney will go over your various options for your unique claim, as well as our fee structure, and we will also answer any of your questions. Starting a claim couldn't be more risk-free!
Our lines are open 24/7 here at The Law Place, and our representatives are always waiting for your call. So, call The Law Place now at (941) 444-4444.