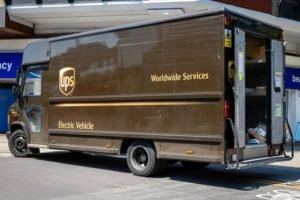 UPS is one of the biggest and most well-known freight delivery companies in the world, making them a leader in the industry. According to their website, they are "one of the most trusted global shipping & logistics companies in the world." However, they are responsible for a shocking number of accidents every year, and their professionalism and lack of duty of care for other drivers on the road can be called into question.
If you or a loved one have been involved in an accident involving a UPS truck in Sarasota, a truck accident attorney with the right experience can help you recover medical costs, lost wages, and more. For a free consultation with one of our experienced injury attorneys, contact The Law Place at (941) 444-4444.
Who Are UPS?
United Parcel Service is one of the biggest delivery companies in the United States and utilizes over 120,000 delivery trucks. Founded in 1907, the company started out as "American Messenger Company" before changing its name to "Merchants Parcel Delivery" 9 years later after merging with another company.
In 1919 it re-branded as "United Parcel Service" to become the well-known brand we know today. Since then, it has grown to be the largest delivery company worldwide. In the United States, they are the tenth largest private employer and has over 430,000 employees. It is based in Sandy Springs, Georgia, and runs several different vehicles including, box trucks, minivans, and tractor-trailers. It is easy to spot a United Parcel Services truck by its trademark brown vehicles with the recognizable gold logo.
Our team of dedicated attorneys fight and win for Floridians.
How Common Are Accidents Involving a United Parcel Service Truck?
Sadly, truck accidents are very common. According to federal data, UPS alone received over 5,000 safety violation citations between 2016 and 2018. In the same time period, they were involved in over 2,000 crashes, 66 of these were fatal, and another 1,047 suffered injuries.
Common causes of truck accidents in Sarasota include:
Driving whilst texting.
Speeding.
Using handheld devices whilst driving.
Operating a large truck whilst fatigued.
Driving under the influence of alcohol or drugs.
Driving a truck on unsafe tires.
Driving a truck that does not have up-to-date service records.
Truck driver not checking blind spots.
How Do Trucking Companies Make the Roads of Sarasota Less Safe?
Unfortunately, most truck accidents that occur on the roads of Sarasota could be prevented if the trucking companies regulated their drivers and trucks more strictly.
At least 1 in 7 commercial truck accidents are shown to be caused by a fatigued truck driver. In fact, experts believe that it is likely to be a much higher number, but fatigue is often not reported. Truck drivers in Sarasota have limits on how long they can drive and are required to have a certain number of rest stops. UPS pays most of its drivers by the mile, and they only make between 25 and 40 cents per mile. This pushes them to drive as many miles as possible each day, which can lead to truck accidents.
Long-haul drivers in Florida should follow regulations regarding breaks and limits on how long they can drive without stopping. However, they often have very short breaks with very little sleep and push themselves to their limit. This hugely benefits the trucking companies, but the results can be catastrophic for the truck driver and others on the roads.
We're Florida's top litigation team with over 75 years of combined experience
Non-Driving Truck Work
It may surprise you to hear that a truck driver is expected to perform tasks other than driving without being paid.
Examples of non-driving trucking work include:
Taking the truck for rig inspections.
Waiting for safe loading/unloading.
Mandatory rest-breaks.
Route planning.
Picking up new loads.
Because they are not paid for these tasks, it is common for a truck driver to avoid them or take dangerous short cuts. By skipping some of these vital tasks, the driver can be guilty of breaking the law. Trucking companies maintain that they do not encourage their drivers to act unlawfully, but it is argued that they don't encourage safe working practices. They should be held responsible for this negligence.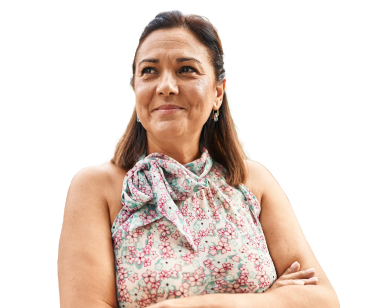 From the initial call to updates on your case status, we are here to get you answers.
How Is a Sarasota Truck Accident Investigated?
At the start of any investigation, after speaking to your insurance company, you should seek legal representation as soon as possible.
At The Law Place, our dedicated team of injury attorneys are ready and prepared to carry out a stringent investigation into your accident case. Our team will question key eyewitnesses, check the site for evidence such as skid marks from either vehicle and anything else you may have missed at the time of the truck accident.
Florida law states that all commercial trucks are required to have an EDR or black box installed. Information logged by a black box or an EDR can be vital for your claim. Black boxes record data such as the truck driver's speed, the application of brakes, and other information. Unfortunately, after a truck accident, the black box is likely to be tampered with. Therefore, it is of vital importance that you enlist the help of an attorney who will retrieve the black box before this can happen.
The trucking company may also destroy information that may be vital to a case, such as maintenance records, information about the truck driver, and employment records. To prevent information integral to your claim from being lost, get in contact with The Law Place today for a free consultation with one of our accident attorneys.
Making a Claim for Compensation
Contrary to popular belief, you are not automatically entitled to compensation if you are involved in an accident. You must fight for it by seeking legal representation!
In order to make a claim for compensation, you will need to prove that the other party involved in the accident, in this case, the truck driver or the company itself, was negligent, and this resulted in the accident and your subsequent injuries. For example, if the driver was driving tired or if the trucking company failed to service the tires of the vehicle prior to the crash.
For the court to collate the amount of compensation that you are owed, you will need to show loss of wages, provide medical bills, and show proof of pain and suffering. A lawyer can help you fight your case to gain the maximum amount owed to you.
Damages that you may be able to claim for after a truck accident include:
Loss of earnings – You can make a claim for any time you have been forced to take off work due to the truck accident. Furthermore, if you are not able to return to work due to injuries sustained in the accident, you could make a claim for any future loss of earnings.
Medical bills – If you suffer injuries in the accident that require medical attention, you can claim compensation to cover any medical bills that you have incurred. Any future medical costs expected for rehabilitation or life-long injuries can also be claimed for.
Property damage – If your vehicle is damaged in the truck accident, you will be able to claim for any necessary repairs.
Pain and suffering – Pain and suffering cover any physical or mental suffering that you may face after a serious accident. Because these damages are hard to quantify and translate into monetary compensation, it is in your best interest to hire a personal injury lawyer who will be able to build a case on your behalf.
Loss of enjoyment in life – If you can no longer enjoy and take part in activities you enjoyed prior to your accident due to injuries, e.g., playing a sport, this is known as loss of enjoyment, and a lawyer can help to translate into monetary compensation.
Wrongful death – According to Florida Statute 768.21, if the accident leads to wrongful death, the victim's loved one should be able to claim compensation for all funeral expenses and even loss of income to a household.
Liability in a Sarasota Truck Accident
In Florida, liability is estimated by measuring the relative culpability in an accident and is determined by the court. If the fault lies largely with the trucking company, but the driver also played a part, the court may find that the company is 70% responsible and the motorist was 30% responsible.
The no-fault laws in Florida mean that insurance companies are the primary source of coverage for an accident. To hold drivers and trucking companies liable, you must file for pain and suffering damages because the insurance companies will not pay out for this.
How Much Will a Truck Accident Attorney Cost Me?
All of the lawyers at our law firm operate on a contingency basis. Meaning you will not be charged anything upfront, and all required fees will be deducted from your settlement when you win your case. You will not be charged anything If our attorneys are unsuccessful in winning your accident case – a no win no fee guarantee! If you choose to work with us, you can avoid the unnecessary stress of legal fees whilst you should be focusing solely on recovering from your mental suffering and physical injuries.
All contingency work is regulated by the State Bar Association of Florida. At The Law Place, our injury attorneys strictly follow these guidelines to ensure all clients are treated equally and fairly.
Our fee system will be explained to you in your initial free consultation so that you are fully aware from the outset and do not receive any unexpected bills once your case is settled.
Contact The Law Place Today
When a truck accident occurs, it is almost never a minor incident. When insurance companies fail to cover costs, victims are often left unable to make a living and incur thousands of dollars in medical bills due to serious injuries. The experienced truck accident attorneys at The Law Place are committed to holding big companies like UPS accountable for common practices that lead to accidents.
If you or a loved one have been involved in an accident involving a truck in Sarasota, our injury attorneys have the experience to help you recover medical costs, lost wages, and more.
For a free consultation, contact The Law Place at (941) 444-4444 today. We are ready to get started on your case.