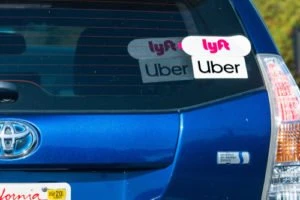 Rideshare apps have exploded in popularity in the last few years. However, your Uber or Lyft driver is no safer from an accident than an average motorist. This is especially true in Florida and the Fort Myers area, where accidents occur more frequently with a higher rate of fatality than other counties or states. Over 400,000 accidents occur per year in Florida according to statistics provided by the Florida Highway Safety and Motor Vehicles (FLHSMV), resulting in 200,000 hospitalized injuries and over 3,000 fatalities.
The Law Place is here for you if you were involved in an accident while using Uber or Lyft. Our attorneys have experience dealing with the unique qualities of rideshare accident cases and work together on each lawsuit. We offer a free consultation where we will go over the individual needs of your case and explain our contingency fee structure. There are no surprise costs associated with our legal advice.
Our lines are open 24/7, and our law firm representatives are waiting for your call. Schedule your free case evaluation with a qualified rideshare and personal injury attorney today.
Contact us today on (941) 444-4444
What Is Uber/Lyft?
If you live in a metropolitan or suburban area, chances are you have seen the Uber and Lyft windshield stickers every now and then. These indicate that the driver is a contractor for the apps, driving passengers from one location to another with convenience and ease. The popular rideshare companies are now available almost everywhere and are a preferred method of transportation for many people.
Uber and Lyft have served as the sometimes controversial replacements for the traditional taxi industry. Many taxi drivers have actually switched and now work for these companies instead. While they serve a nearly identical purpose, employees of Uber and Lyft are classified differently than taxi drivers. Laws pertaining to liability for potential accidents involving an Uber or Lyft driver are different than those regulating the taxi industry.
An Uber or Lyft driver is licensed to operate under the company brand but is technically an independent contractor. Many drivers work for both, and the insurance coverage is the same for either company. The apps use geotracking to trace the location of the driver at all times when the app is turned on. Companies are responsible for their contractors in most circumstances and will be able to gather evidence relating to a crash involving one.
A rideshare accident attorney will be able to explain in detail how your accident may be handled in a court of law. Contact The Law Place to find out the individual needs of your case today.
Our team of dedicated attorneys fight and win for Floridians.
Do Insurance Companies Cover a Fort Myers Uber/Lyft Rideshare Accident?
All motorists must be covered by auto insurance that includes personal injury protection (PIP) under Florida Statute 627.7407. Uber and Lyft both require their drivers to be covered by personal insurance but will also provide company insurance coverage of various amounts depending on the circumstances of the accident.
In the event of rideshare car accidents, the company insurance will cover up to the following:
App turned OFF – Coverage is based on the driver's personal insurance.
App turned ON, but NO TRIP – Uber and Lyft insurance will cover up to $100,000 for injuries and $25,000 for property damage. This is combined with the driver's personal coverage.
App turned ON and TRIP IN PROGRESS – The company insurance will cover $1 million in injuries for both the driver and passenger and $1 million in uninsured or underinsured driver coverage.
Is Uber or Lyft Liable for a Fort Myers Rideshare Accident?
Determining liability is the foundation of any accident case. Each car crash is unique and involves different parties who may be held responsible in court for their negligent or reckless actions. Establishing liability is an incredibly complex process, especially when dealing with large companies such as Uber or Lyft.
An Uber and Lyft crash attorney will conduct an investigation that will ascertain which party was liable for the incident. If the rideshare driver's actions led to the crash, then the company's insurance will cover the above-mentioned amounts, regardless of individual liability. Otherwise, individual coverage of other drivers may be used to cover any damages instead.
It is very rare that the company is found directly liable for a car crash. This is due to the fact that Lyft and Uber drivers are technically classed as contractors, not employees.
We're Florida's top litigation team with over 75 years of combined experience
Can I Sue Uber or Lyft for Damages?
As is the case with any Florida auto accident that results in serious injury, victims are lawfully able to sue for non-economic damages. If your Uber or Lyft accident occurred as a result of negligence or reckless behavior, they might be held accountable for additional compensation. Your attorney will explain the merits of your case and be able to properly determine whether or not you are able to sue.
Pain and suffering, as defined by Florida Statute 627.737, is the mental, emotional, or physical anguish caused by negligent, reckless, or intentional behavior. According to the same statute, car accident victims can only pursue damages for pain and suffering if the accident resulted in:
Permanent or significant injury.
Loss of mobility or function.
Significant disfigurement or permanent scarring.
Death.
Florida No-Fault law will negate responsibility for all parties involved if there was no serious injury. Unless you or a loved one were seriously injured as defined above, you would not be able to sue for non-economic damages.
What Should I Do If I Am Involved in an Uber or Lyft Accident?
There are specific steps you should take in the event of a rideshare accident as a passenger:
Safety – Ensure the safety of yourself and others, if possible. Be mindful of hazards such as oncoming traffic and wrecked vehicles. Be mindful of your wounds, and try not to make them worse.
Medical aid – Promptly seek medical attention of avail yourself to responding EMT's. Make sure you see a physician after the fact as well.
Evidence collection – Gather evidence of the crash. Safely photograph everything you can and record the information of all involved parties and willing witnesses. Police badge numbers will come in handy when your lawyer attempts to find the case file later on.
Sketch the incident – Make a drawing of the circumstances leading to the crash with as much detail as possible.
Consult an attorney– Speak with a qualified attorney about the details of the incident to find out what claims you may be entitled to. They will quickly start an independent investigation if you choose to enlist their services.
Do not agree to anything – Do not sign any documents from Uber or Lyft until you have consulted with an attorney.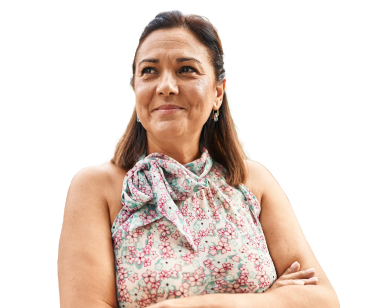 From the initial call to updates on your case status, we are here to get you answers.
Consult with a Qualified Uber and Lyft Accident Lawyer Today
Have you been involved in an accident while using a rideshare app? Did you suffer a personal injury? Is Uber telling you to sign papers waiving responsibility for the car accident?
Contact a qualified Fort Myers Uber accident attorney at The Law Place today. Our law firm has extensive experience fighting for our passenger victims of rideshare driver negligence. An Uber or Lyft accident is no laughing matter. Get the financial compensation you deserve.
Insurance companies don't want you to win. We do.
Schedule your free case evaluation with a Fort Myers Uber accident attorney now. Our lines are open 24/7 and our operators are waiting for your call.
Call The Law Place now on (941) 444-4444.