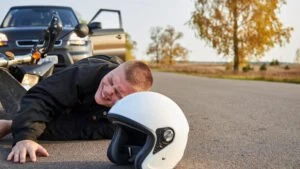 Motorcycle accidents can be devastating, often leading to serious injuries or even fatalities. In such trying times, navigating the complex legal and insurance landscapes can be overwhelming. That's where a specialized North Port Motorcycle Lawyer comes into the picture. They not only understand the intricacies of motorcycle accident cases but are also adept at securing the maximum compensation you deserve. This article focuses on the importance of enlisting a proficient motorcycle lawyer from The Law Place, a law firm committed to providing unparalleled legal assistance.
At The Law Place, our North Port Motorcycle Lawyers are equipped with the knowledge, experience, and dedication necessary to handle the unique challenges that arise in motorcycle accident cases. Our team understands Florida's traffic laws, insurance stipulations, and has a deep empathy for the struggles accident victims face. We stand with our clients every step of the way, ensuring you get the fair and full compensation for your loss and suffering.
The Increase In Motorcycle Usage and Accidents in North Port, Florida
North Port, Florida, like the rest of the Sunshine State, sees a high usage of motorcycles. The pleasant climate, scenic routes, and the sense of freedom they offer make motorcycles a preferred mode of transportation for many residents and tourists alike. However, with the rise in motorcycle usage, the number of motorcycle accidents in North Port has unfortunately also seen an upward trend.
According to Florida's Integrated Report Exchange System (FIRES), the number of motorcycle crashes has consistently stayed high over the past few years. These accidents often result in serious injuries, given the lack of protection a motorcycle offers compared to other motor vehicles. This alarming trend underscores the necessity for riders to not only practice safe riding but also be prepared with adequate legal protection. That's where The Law Place's North Port Motorcycle Lawyers come into play, offering you experienced and compassionate legal support during such difficult times.
We have a long history of successful cases under our belt, call today at (941) 444-4444 to talk to one of our dedicated team.
Our team of dedicated attorneys fight and win for Floridians.
Understanding North Port Motorcycle Laws and The Rights of Motorcyclists
In this section, we'll be highlighting the laws specifically tailored for motorcycle riders in North Port, including the mandatory use of helmets, adherence to traffic laws, and the rights motorcyclists have on the road. We'll touch on Florida law as it pertains to motorcycles and the unique aspects of legal and insurance considerations for motorcyclists, such as the requirement to carry personal injury protection.
At The Law Place, our experienced motorcycle accident lawyers are well-versed in the specifics of motorcycle law in North Port. We understand that riding a motorcycle comes with its own set of risks and responsibilities. Our legal team is equipped to navigate these complexities and ensure your rights as a motorcycle rider are upheld.
Whether you've been in a motorcycle crash due to distracted driving, a drunk driver, or a violation of traffic laws by other drivers, we're here to provide the legal support you need. While every accident is unique, understanding the laws and rights that protect you as a motorcyclist in North Port can make a significant difference in your motorcycle accident case.
Motorcycle riders often face severe injuries in accidents due to the lack of protection compared to other motorists. Injuries such as traumatic brain injuries, spinal cord damage, broken bones, and soft tissue injuries are common motorcycle accident injuries. These injuries can lead to hefty medical bills, long hospital stays, and the need for ongoing physical therapy.
Being aware of your legal rights and the regulations governing motorcyclists in North Port can be a valuable asset in your fight for justice. Remember, not all attorneys are equipped to handle the unique aspects of motorcycle law.
If you or a loved one has suffered injuries in a motorcycle accident, seek help from experienced motorcycle accident lawyers like those found at The Law Place. It's not just about recovering compensation for your medical expenses and lost wages, it's about ensuring your legal rights as a motorcyclist are respected.
Contact us for a free consultation. We're ready to assist North Port motorcycle accident victims, guiding you through the legal process and fighting for the compensation you deserve.
Typical Injuries Sustained in Motorcycle Accidents
Motorcycle accidents can be particularly devastating due to the lack of protection offered to riders compared to those in other vehicles. At The Law Place, our North Port motorcycle accident lawyers understand the traumatic aftermath these accidents can inflict.
The most common injuries suffered in motorcycle accidents include traumatic brain injuries and spinal cord injuries. Traumatic brain injuries can range from concussions to severe brain damage, particularly in cases where motorcyclists choose not to wear helmets. Spinal cord damage can result in lifelong paralysis, significantly impacting a victim's quality of life.
Broken bones are also prevalent in these accidents, resulting from the forceful impact of a collision. These can include fractures to the arms, legs, ribs, and pelvis. Soft tissue injuries and road rash – a unique injury to motorcyclists that resembles a severe burn – are also commonly seen. In worst cases, internal bleeding and internal damage can occur due to the blunt force trauma experienced in a crash.
Each of these injuries carries its own set of medical challenges, costs, and potential for long-term effects. They can require extensive hospital stays, costly medical treatment, and long-term physical therapy. Understanding these injuries is essential to pursuing fair compensation for your North Port motorcycle accident case.
We're Florida's top litigation team with over 75 years of combined experience
Steps to Take Following a Motorcycle Accident in North Port
If you've been involved in a motorcycle accident in North Port, it's crucial to know the steps to take in the aftermath. First, seek immediate medical attention, even if your injuries seem minor. Traumatic brain injuries, spinal cord injuries, and internal damage may not be immediately apparent.
Next, contact law enforcement and ensure an official report is filed. This report can be pivotal in your personal injury claim. If possible, gather evidence from the accident scene such as photos of your injuries, the damage to your motorcycle, and the overall accident scene.
Inform your insurance company about the accident but be cautious in your communications with them. Insurance companies often attempt to minimize payouts, and your statements can be used against you.
Lastly, consult with a skilled North Port motorcycle accident lawyer. The Law Place offers a free consultation to understand your case and discuss your legal options. Our experienced legal team can provide guidance on the next steps, help you navigate the complex legal process, and work diligently to seek the compensation you deserve for your injuries and losses.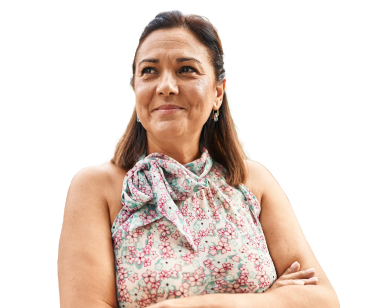 From the initial call to updates on your case status, we are here to get you answers.
The Importance of Evidence in Motorcycle Accident Claims
Evidence plays a critical role in a motorcycle accident case in North Port. It establishes the facts surrounding the accident, demonstrates the other driver's negligence, and shows the extent of your injuries and damages.
At the accident scene, it's crucial to document as much as possible. This includes photographs of the accident scene, your motorcycle, any other vehicles involved, visible injuries, and road conditions. If there were witnesses to the accident, their accounts can provide invaluable support to your claim.
Medical records are also a significant piece of evidence. They provide a detailed account of your injuries, the necessary treatments, and your ongoing medical expenses. This information is essential when seeking compensation for medical bills and future medical costs.
Lastly, evidence can include expert testimonies from accident reconstruction specialists, medical professionals, and even motorcycle engineers. They can provide an unbiased assessment of the accident and your injuries. At The Law Place, our legal team understands the importance of comprehensive evidence gathering and will work diligently to build a strong case for your motorcycle accident claim.
Role of a North Port Motorcycle Lawyer in Your Accident Claim
When dealing with the aftermath of a motorcycle accident, a North Port motorcycle accident lawyer can be your most vital ally. Our team at The Law Place provides experienced legal representation tailored to the unique circumstances of motorcycle accidents.
First, we conduct a thorough investigation of the accident, gathering and analyzing all necessary evidence. We work with experts to reconstruct the accident scene, proving the at-fault party's negligence, and accurately assessing your injuries.
We navigate the complexities of Florida law and insurance company tactics on your behalf. Insurance companies often try to downplay your injuries or dispute your claim. We negotiate assertively with these companies, ensuring they honor their obligations.
Our legal team also assists in quantifying your losses, including current and future medical expenses, lost wages, and non-economic damages such as pain and suffering or emotional distress. We build a strong case to demand compensation that truly reflects the extent of your losses.
If a fair settlement isn't achievable through negotiations, we are prepared to advocate for you in court, presenting a compelling case to a judge or jury. At The Law Place, we operate on a contingency fee basis. This means we only get paid if we win your case. You can trust that we are motivated to fight relentlessly for the maximum compensation you deserve.
Don't navigate this challenging time alone. Schedule a free consultation with our skilled motorcycle accident lawyers in North Port and let us fight for the justice you deserve.
How to Choose the Right Motorcycle Lawyer in North Port
Selecting the right North Port motorcycle lawyer for your case is crucial for your path to fair compensation. It can mean the difference between a successful outcome and a missed opportunity for justice. Here are a few tips and considerations to keep in mind during your selection process.
Experience: Consider the lawyer's experience in handling motorcycle accident cases specifically. Each accident type has unique elements that require specialized knowledge. At The Law Place, our experienced motorcycle accident lawyers are well-versed in motorcycle law, injury claims, and are skilled at negotiating with insurance companies.
Track Record: Look at the lawyer's past results in motorcycle accident cases. A successful track record can give you confidence in their ability to handle your case effectively.
Communication: You want a lawyer who will keep you informed and answer your questions promptly. At The Law Place, we prioritize open and honest communication with our clients.
Consultation: Take advantage of the free consultation offered by most law firms. This allows you to gauge whether you feel comfortable with the lawyer and their approach to your case.
Remember, choosing the right motorcycle accident lawyer in North Port is an important decision. It's about more than just their credentials—it's about finding someone who will fight for your rights and help you navigate the complex legal landscape.
FAQ: Answering Your Questions about Motorcycle Accidents and Claims in North Port
What medical benefits can I seek compensation for after a motorcycle accident?
In North Port, FL, you may seek compensation for all reasonable and necessary medical expenses related to your motorcycle accident injuries. These expenses may include hospital stays, surgeries, physical therapy, medication costs, and even future medical expenses related to your injury.
What if the at-fault party blames me for the accident?
Florida follows a "comparative fault" rule. This means even if you're partly to blame for the accident, you may still seek compensation. The fault attributed to you will proportionally reduce your compensation amount. An experienced North Port motorcycle accident lawyer can help you navigate this complex issue.
What compensation can I claim if a family member died in a motorcycle accident?
If your loved one's death was caused by a motorcycle accident in North Port, you may be entitled to file a wrongful death claim. Potential compensation includes burial expenses, loss of companionship, emotional distress, and loss of future earnings. It's advised to consult with skilled Port motorcycle accident lawyers to guide you in this challenging time.
Can I seek compensation if I wasn't wearing a helmet during the accident?
Yes, under Florida law, you can still seek compensation even if you weren't wearing a helmet. However, the other party may argue that your injuries were worsened because you weren't wearing a helmet. This is where having an experienced lawyer becomes essential.
How can a North Port motorcycle accident lawyer help me with my claim?
Your lawyer will help you understand your legal rights, gather evidence, handle insurance companies, negotiate for fair compensation, and represent you in court if necessary. They'll guide you through each step, from seeking medical benefits to dealing with emotional distress and other challenges that arise from serious injuries or a loved one's death.
Remember, every case is unique, and the answers to these questions might vary depending on the specifics of your accident. Always consult with an experienced lawyer to discuss your specific situation.
Safeguarding Your Rights with a North Port Motorcycle Lawyer From The Law Place
Suffering a motorcycle accident can be life-altering. It's a challenging time filled with pain, stress, medical bills, and legal complexities. However, remember that you're not alone. Hiring a proficient North Port motorcycle lawyer from The Law Place can alleviate much of this stress and provide the guidance and support you need during this tumultuous time.
Our experienced team is adept at understanding the nuances of motorcycle accidents, handling insurance companies, and advocating for your rightful compensation. We're well-versed in Florida law and have the resources and commitment to take on even the most complex cases. We stand ready to help accident victims navigate their way to a fair and just resolution.
If you or a loved one has been involved in a motorcycle accident in North Port, reach out to The Law Place today for a free consultation. Your fight is our fight, and we're here to safeguard your rights and secure your future.
Call us at (941) 444-4444.